The team at Inogic is awesome and helped me solve a problem that wasn't even their own. Sam went above and beyond to make sure this app works for my business needs. I am happy with the results and how the process is easy to use!
- Jerry Buckholt
We have been working with the Inogic Kanban board for a few months and are satisfied with both the solution and the helpfulness Inogiv offers. They are happy to help via an online call and provide good and helpful guides via email. The product meets our expectations in terms of quality, price and service.
- Philip Nielsen
We enjoy the services of radius searches and route optimizations to decrease the downtime for our customers. As our customers are connected via a network of pipes and wires underground, successfully and efficiently locating the affected station is essential for us. Maplytics provides us with this.
- Nikolaj
We have found Alerts4Dynamics to be a powerful and flexible alerting solution for a large number of scenarios and users. The Inogic team has been very responsive with support as well which has made our experience even better with Alerts4Dynamics.
- Steve Justice

Super quick glance on the complex layers of contacts and accounts data in CRM. Very intuitive, simple, and efficient but with reasonable price tag. Even its customer service is remarkably swift and supportive. Highly recommend Map My Relationship!
- Kate Myounghee Kim, Green Culture Fund
This is indeed a great tool which helps to solve multiple use cases in several different applications therefore saves lot of time and effort on development. Additionally their customer service team is super responsive in case of any questions/concerns. Highly recommended for any D365 implementation.
- Arun Gupta
Sony Pictures
The "Maplytics", "Inolink", and "Attach2Dynamics" Inogic Products enabled us to enhance the functionality of our flagship commercial product ACE Service Tech App for D365 CE without having to develop and support those complex features ourselves. We provide our customers with a single license bundle that includes the D365 licensing as well as the suite of Inogic Products we use to equip our product with enhanced features. We can count on Inogic to support us when it comes to maintaining and integrating these three applications into customer deployments.
- Jim Aloye, CEO/Founder/Owner

The Lead Assignment and Distribution App was exactly what our firm was looking for. The Round Robin Assignment feature and the ability to configure various user workloads provided a comprehensive user experience that we were not able to find anywhere else. Moreover, the customer support team at Inogic is awesome. They are very responsive, dependable, and go above and beyond to ensure that the process continues to work effectively. I highly recommend this app to anyone seeking to automate their process!
- Brian Lee, Keystone Law Group
For our business needs, we had to create a Power Automate workflow to work ahead of the Lead Assignment and Distribution Application to filter what becomes a Lead in the CRM. Once the Lead is created, based on the parameters we set, the Lead is distributed within seconds! What's unique about this app is that we couldn't find another inexpensive solution that could be ready to apply as quickly as possible. Distributing the influx of Leads automatically to our representatives to work adds value by freeing up the manual work saving time. The support of you and your team was right on target within one business day ready to get on a call as needed. I would recommend this application to any small to medium size businesses that are trying to grow to enterprise size because of the affordability, speedy implementation, and the great support!
- Jerry Buckholt, Commercial Fleet Financing
We use User Adoption Monitor in our company to track who is using the system and what they are doing. By doing this it allow us to not only see what reps are up to but also allows us a mechanism to improve our company performance by better understanding who our customers are and what their requirements are. It is a critical tool to understanding the Voice of the Customer.
- Bryce Whitlock, Saxco
As a renowned consulting firm and one of the largest Microsoft partners in German-speaking countries, ORBIS AG is very reluctant to enter into partnerships. A non-constructive partnership can lead to a loss of reputation on the market. As an Inogic partner, ORBIS must say: - With Maplytics, Inogic delivers a very powerful product. - All questions are answered within a few hours. - Our customers are very satisfied with Maplytics. - We are very satisfied with the partnership.
- Jann G. Marmit, ORBIS
From the first correspondence, my experience with the Maplytics team has been a pleasure. The Maplytics Team is friendly, knowledgeable and responsive, and they were committed to ensuring their tool met my business needs. The smart features in the Maplytics tool have made our search process faster and easier for users, saving hours of employee time each week in both our Operations and Sales departments. The settings/admin interface is easy to use, and their support is one of the best I have worked with. I would absolutely recommend Maplytics to anyone looking for a smart map solution.
- Abby Torres, ReEmployAbility Inc.
How was your experience with Maplytics?
Most reviews tell how wonderful a company is and skips all the possible hiccups along the way. In our industry we know companies will always have an issue at some point however we judge a company as to how fast the pick themselves up and fix the issues when and if one happens. I am here to say that Maplyics did have a simple communication issue at first however they located the issues solved it quickly and other than that our experience has been nothing but 5 stars since in fact their communication is second to non and customer service is fantastic.
How did Maplytics add value to your business?
We save countless hours across the board when running our projects. Saving hours leads to a better ROI on both the platform and our bottom line . Maplytics has allowed for faster and greater response from our vendor base which in the construction industry is almost as important as the dollar figure the vendor provides on their bid.
Would you recommend Maplytics to others? If so, why?
Yes I would… Simply read the info above as I think that speaks for itself as to why Maplytcis is a great platform/addon to MS D365.
How was your experience with Maplytics support?
Amazing… Sam you are terrific!
I honestly can't think of anything else to say as we are a very happy user/customer.
- Drew E. Baratz, NM&C Inc.
We decided to change our provider to Maplytics due to the rich features and the user interface. Choosing the points for route-calculation by mouse is very helpful. Changing the order of the waypoints with drag-and-drop save processing time. The interface is quite comfortable. The Heatmap with automatic mapping to countries or postcode-areas is very cool for visualizing our performance to customers and stakeholders.
- Bastian Nagelschmidt, DRK Assistance
We implemented D365 for Sales for a client that required a migration of 5 years of emails and attachments. The total size of the related email and account document attachments exceeded 20GB. 20GB was the max allotment of storage in our instance. The base configuration and data added another 6GB so we were out of storage before we could go live. I will be happy to answer any questions about our experience with this ISV. Contact them and you can get my contact information. I will be happy to talk with you about our experience with Attach2Dynamics or put you in contact with one of our app dev resources for a technical discussion. We were able to alleviate this issue using Attach2Dynamics. This app allowed us to migrate the document attachments to SharePoint and maintain references/links to the files stored in SP on the email form.
The user experience for the end users is unaffected as well. The user can simply click on the link to the document on the email record and open the document without navigating to SP. The app UI is simple, refined and has very good logging. It is easy to see what was happening behind the scenes. We had visibility into all attachments and emails processed during and after the jobs were executed. To put it simply, the app just worked as advertised. Additionally, the consultants we worked with were pros. This group is well versed in all aspects of D365 and quickly solved our problem. If you are maxing out your storage in CRM then you should contact these folks and see if they can help out.
- Mike Moorehead, MarksNelson
What would you say is unique about SharePoint Security Sync?
The installation and configuration of the product is very simple and self-explanatory. In addition, Inogic is one of the only companies to offer a product that does not depend on additional services but can be installed as a solution directly in Dynamics 365 CRM.
In what way did SharePoint Security Sync add value to your business?
The product allows us to replicate the security model from Dynamics 365 to SharePoint directly without having to make major changes to the Microsoft standard. All documents can thus be stored in SharePoint workspace and there is no permission chaos.
How was your experience with SharePoint Security Sync support?
The support from Inogic is very friendly and helpful. If you have any questions, you will get an answer very quickly and remote sessions are no problem either.
Would you recommend SharePoint Security Sync to other? If so, why?
Yes. The installation and configuration is easy and the support is good.
- Fabian Muff, Marti Dienstleistungen AG
After reviewing many CRM mapping add-ons we settled on Inogic's Maplytics solution. Their solution had as much and even more to offer than many similar solutions at a much higher cost. The Inogic team has been extremely responsive to any questions we may have and has helped immensely through the solution's launch. Maplytics allows our team to quickly plot Accounts, Contacts, Opportunities, and more directly out of CRM. The interface is extremely intuitive and with knowledge of CRM Advanced Find and custom views the users can map any listing they desire.
- Bob Jagger, Hitachi

What would you say is unique about Inogic, our services or our way of doing business?
One of the biggest hurdles to overcome in dealing with a totally outsourced/offshore group has to do with trust. Attaining full trust with project deadlines, project scope, and sensitive data. It didn't take very long before our team could trust all of the great resources at Inogic. Coupled with their extensive knowledge surrounding anything and everything related to Dynamics 365, it makes Inogic an easy go-to partner in our Microsoft ecosystem. Inogic has been very instrumental in our ability to grow quickly over the past couple of years.
In what way did Inogic add value to the service for which you were engaged?
The way in which Inogic provides full documentation for each task given is definitely a great value add. It allows us to easily understand all the functions under the hood, as well as be able to quickly transform and pass on to clients for their admins and end users to get up to speed.
In what ways did we make it easy for you to do business with Inogic?
The quick turnaround on project work and individual tasks, along with the time difference, allows us to very often look like magicians to our clients. They ask for a minor change on 2 pm one day, and have it live by their open of business the next day.
Would you recommend Inogic to others?
Already have and will continue to.
Should the opportunity arise, would you use our services again?
You better not disappear anytime soon!
- Rocky Pavicevic, SLICKDATA
Inogic provided fast response to all of our suggestions and improved the product based on these suggestions in subsequent releases. They quickly found a solution for our unique security scenario that was preventing us from using the tool initially. We wanted a tool that was easy to use without having to develop it ourselves, and one that is inexpensive for a large user base, so this worked for our company. The tool runs very quickly, even on a very large list of records. Performance is huge for us, so this is good. Installation and configuration is very simple for a CRM Administrator.
- Alicia Losli, Donaldson

What would you say is unique about Inogic, our services or our way of doing business?
Extensive MS CRM knowledge, very responsible team, quick turnaround on fixing issues, answering questions, and developing new features, good quality.
In what way did Inogic add value to the service for which you were engaged?
Inogic provides us with great help in our CRM practice: installations, IFD implementations, CRM .Net development, SSRS Reports, troubleshooting.
In what ways did we make it easy for you to do business with Inogic?
Great reliability and responsibility, keeping on top of new CRM versions and MS development platforms.
Would you recommend Inogic to others?
I would definitely recommend Inogic to others.
Should the opportunity arise, would you use our services again?
"Absolutely."
- Emilia Arkadyev, VoxISM
We use it mainly to build custom agreements with all the necessary info in it (were doing it manually before) and automatically attach it to an email template. Everything is done automatically with a click of the mouse so it's a real time saver for us. The feature is highly configurable. A new feature was recently added and we can now schedule reports to be sent by email which is also a time saver as we don't have to wait for the reports to be generated on Monday mornings and the reports are available to see even when offline. Works great for us!
- Eric Perigny, Renoassistance
I have implemented Maplytics for one of my clients and have been impressed both by the functionality and support provided by Inogic. Maplytics is well integrated into Microsoft Dynamics 365 out of the box, and the team promptly helped me whenever I had questions regarding more advanced functionality such as mapping competitors and customer assets, or defining territories using shapefiles. I highly recommend Maplytics for any D365 user providing local services, you'll get a much better understanding of your data and will be able to act on D365 records directly from maps.
- Olivier Travers, Economy Glass

It could be the customer and region that we were not interested in intense business tempo. Thanks to the user-friendly use of Maplytics, we were able to identify the customers and regions we could not deal with the reports we created. Thanks to this application, we are not only customers that we are not interested in but also see where we should focus. I need to give regular reports to the company we are a dealer of. For reports that I will spend my weeks before using Maplytics, my reports are now ready with a few clicks. It gave us both money and reputation.
- Yunus Emre CENGIZ, TECHNIC

How was your experience with InoLink?
I have been very pleased to work with InoLink. My environment had several custom complexities that InoLink worked through seamlessly. They have been a great partner.
How did InoLink add value to your business?
InoLink has allowed us to integrate our new Dynamics CRM with our existing Quickbooks backend. With the InoLink integration, my accounting staff can continue to work in Quickbooks while my sales and service staff can work in CRM. Both systems stay synced real-time avoiding double entry and information lags.
Would you recommend InoLink to others? If so, why?
Yes. InoLink has solved my CRM/QB integration problem gracefully.
How was your experience with InoLink support?
InoLink support has been very responsive to my questions and issues. They stick with any issues until they're resolved.
- Steve Buttitta, Byte Sized Solutions
What would you say is unique about Inogic, our services or our way of doing business?
Inogic provides us with a responsive resource for all CRM technical issues. Inogic has proven to be a reliable partner in our migration and development of CRM 2011 and is playing a critical role in our future upgrade to CRM 2013.
In what way did Inogic add value to the service for which you were engaged?
Inogic is able to bridge the gap between our internal expertise and more technical issues we encounter developing our environment.
In what ways did we make it easy for you to do business with Inogic?
The ability to contact Inogic through Skype and email provides us with timely responsiveness. Their availability is excellent and technical resource is second to none.
Would you recommend Inogic to others?
We would absolutely recommend Inogic to others.
Should the opportunity arise, would you use our services again?
Yes, we look forward to continuing our support relationship with Inogic far into the future.
- Ben Nichol, Matthews Safety Products
Inolink: The BEST integration plugin (and support) I have ever had!!! the best way to integrate Dynamics & QuickBooks
…it has far exceeded my expectations. It is no exaggeration that the integration is more complete, and intuitive, than even the Dynamics to Business Central integration, and those were both from the Microsoft stack. Installation is very straightforward, with detailed documentation and explanation of all the involved entities and fields, and once you set it up it pretty much just works. No slow downs, glitches, errors to report. While I was doing the trial evaluation, I reached out with some enhancement requests to integrate exactly to my company's business process, and Sam and the Inogic team have continued to go above and beyond…
- Ryan Wells, ICM Document Solutions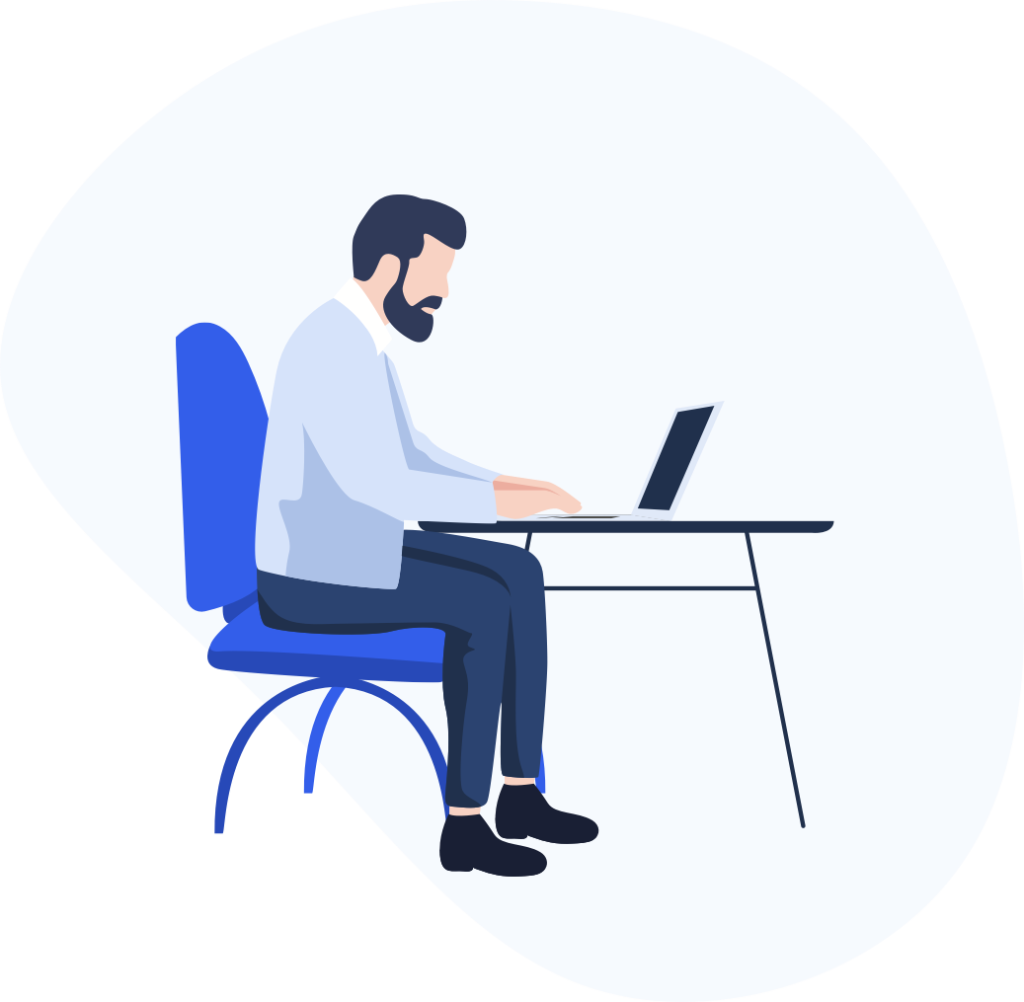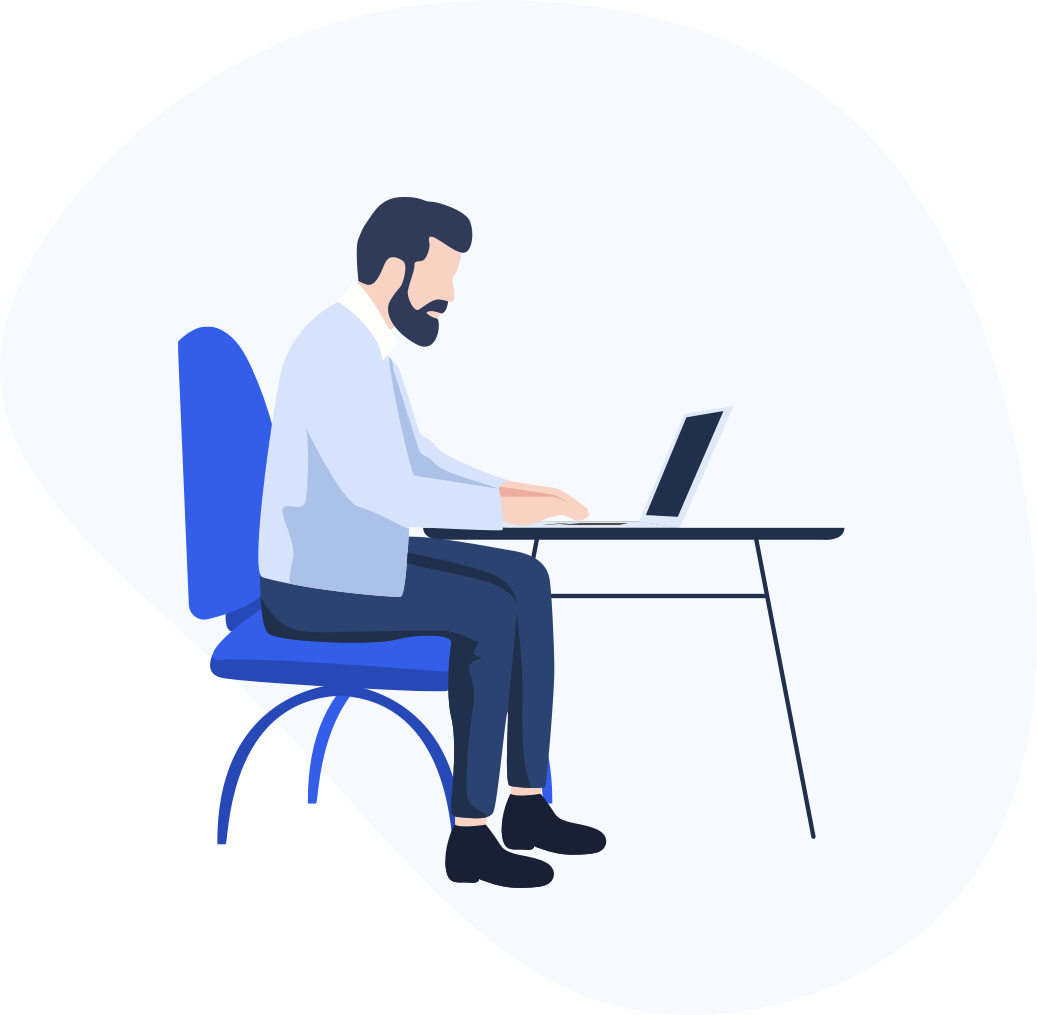 Reach out to us today to know more!