Cleaner Visualizations, Enhanced User Adaptivity, and Intricate Analysis of Data within your Dynamics 365 CRM and Dataverse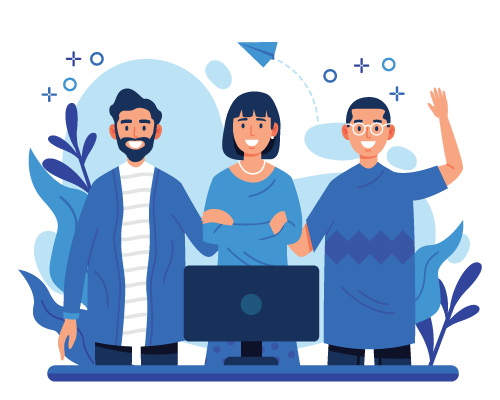 Maplytics™ is a geo-analytical mapping app that provides seamless Bing Maps and Dynamics CRM integration with features like Territory Management, Radius Search, Appointment Planner and Routing within Dynamics 365. Maplytics – a preferred app on Microsoft AppSource – helps businesses around the world to plot, plan, visualize and analyze Dynamics CRM data on map.
Attach2Dynamics is a productivity app that integrates Dynamics 365 with Cloud Storages like SharePoint, Dropbox, and Azure Blob Storage. It provides users the functionality to drag and drop, browse, and choose multiple files or a folder at a single instance to upload to the Cloud Storage of choice. After uploading, the users can generate a sharable link of the file or the folder to provide it in the email directly. Further the users can rename, create, email, delete and preview files/folders in cloud storages.
SharePoint Security Sync is a comprehensive solution for integrating Microsoft Dynamics 365 with SharePoint for document management. Microsoft Dynamics 365 comes with native integration with SharePoint. With SharePoint Security Sync, the idea is to enhance the user experience and further build upon the integration to make the integration experience seamless between the two systems by not just allowing for associating document folders against CRM records but also sync the security privileges from Dynamics 365 to SharePoint to ensure secure and reliable access to confidential documents stored in SharePoint.
Kanban Board is a productivity app to visualize your Dynamics 365 CRM data in a Kanban View. With the ability to categorize the data into lanes it helps with a quick review of the records in a card-based view and easily identify the status of the records. A visual tool to move the records across lanes to quickly update the underlying field values. Apart from this it also allows for quick actions shortcuts to record activities against these without too many clicks. Kanban Board is available as a control that you can configure for any View in Dynamics 365 CE and Dataverse environment.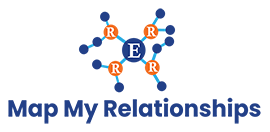 Map My Relationships is a productivity control that provides Mind Map view of Dynamics 365 CRM data on a form. It helps the users to visualize relationships between Entities or related records in a single view. It provides easy navigation to related records and quickly record various activities like phone call, email or appointment for the related records. Users can thus, get information at a glance leading to quick decisions and swift execution of tasks.
Click2Clone is a 1 Click productivity app for Microsoft Dynamics 365 Customer Engagement that enables users to clone/copy Dynamics CRM records from any OOB as well as a custom entity of Dynamics CRM to another including its related child records. By automating and simplifying the process of creating new records, Click2Clone significantly reduces the time spent on repetitive data entry and becomes a strategic enabler of business control and agility.
Click2Export is a 1 Click productivity app to export and email and/or schedule Dynamics 365 Reports /CRM Views/ Document templates in five different file formats – PDF, Word, Excel, CSV, and TIFF. In addition to sending these out in an email, you also have the option to store these converted files as note attachments, have it uploaded to SharePoint or download it for offline consumption.
Undo2Restore (formerly known as Click2Undo) is a 1 Click productivity app that helps you restore the data to its last known state on a single click. Be it the last change, the changes that were done in the past or restoration of a deleted record, Undo2Restore can do it without any hassle.
Lead Assignment and Distribution Automation is a productivity app that enables systematic allotment/assignment of leads to respective Dynamics 365 CRM users. It helps managers to allocate and distribute incoming leads and customer queries in an organized way. This ensures fair distribution of workload within each team. Automated distribution and assignment improves efficiency which results in higher level of customer satisfaction and in turn higher ROI.
Alerts4Dynamics is a productivity app to create, schedule and manage alerts for different entities in Dynamics 365 CRM. It lets you notify your target audience right within the CRM. You can create multiple messages for a single alert in different languages. Also, define alerts for an individual record or set of records based on rules which can be displayed as notifications indefinitely or for a certain period. These notifications can be accessed from anywhere in the CRM.
Business Process Checklist is a Dynamics 365 CRM productivity app that helps users to simplify their internal processes by enforcing the best plan of action for day-to-day activities. Once the sales manager or administrator creates a checklist/plan, it will automatically get connected against records or Business Process Flows when set conditions are met. Be it custom, OOB entities or custom flows, users will have a predefined set of actions reflecting the organization's best practices to perform. With Business Process Checklist, set a plan of action for your salespeople/customer executives to follow and in the order, they want them to follow. Increase user productivity by better aligning your business processes with Business Process Checklist within your Dynamics 365 CRM.
User Adoption Monitor is a productivity app that monitors and tracks the actions performed by enabled users in Dynamics 365 CRM on various frequency period like daily, weekly, monthly basis. By creating the dashboards users can get the brief details of user actions per Entity/Action/Period and thereby improve the user adoption of Dynamics 365.
Gamifics365 is a gamification app that aims to enhance Dynamics 365 CRM productivity and adoption by creating an enriching and motivating environment for CRM users through engaging games and activities. The game types, rules, targets, points, awards, badges, etc. are all defined and created by the Game Manager to motivate and encourage team members to do their best in achieving organization's goals. This promotes healthy competition, builds team spirit, enhances productivity and creates a winning culture in the organization.
Marketing4Dynamics integrates Dynamics 365 CRM with Mailchimp. It ensures users have quick and easy access to information by syncing customer and their marketing statistics data in both applications. Planning and executing marketing activities has now become much easier with this integration app.
InoLink is a cloud based tool that provides integration between Intuit QuickBooks and Dynamics 365. It provides 360 degree view of the customer information by synchronizing the transaction history and Aging details from QuickBooks to Dynamics 365. Calculate tax for transactions within Dynamics CRM and send Quotes/Orders/Invoices from Dynamics 365 to QuickBooks. Also, sync single instance of Dynamics 365 with one or more QuickBooks Company.
Subscription and Recurring Billing Management provides a robust platform for all subscription-based businesses to seamlessly manage, streamline subscription and recurring billing process within Dynamics 365 CRM. It simplifies complex billing processes, automates manual accounting and gives insight on business health with detailed report of important metrics through comprehensive dashboards.

WhatsApp4Dynamics is a productivity app that allows users to send and receive WhatsApp messages within Microsoft Dynamics 365 CRM/Microsoft Dataverse (Power Apps). Users can manage customer communication in various CRM modules and increase efficiency as well as productivity. A simple third-party integration is used to integrate Dynamics 365 CRM with WhatsApp.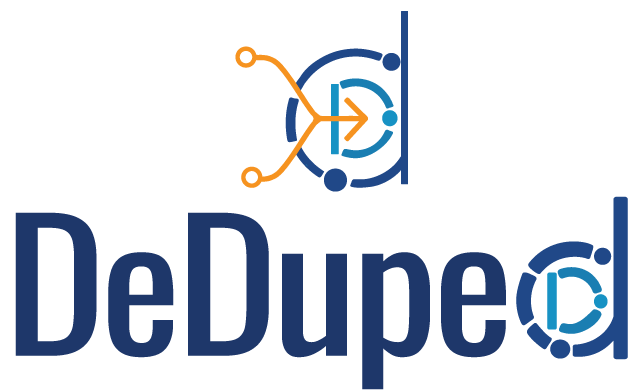 DedupeD is a data hygiene app for managing duplicate records in Microsoft Dynamics 365 CRM and Dataverse. It helps detect duplicate records for not only leads, contacts, accounts, or cases but also for any other Dynamics 365 CRM entities (OOB or custom). Users can also merge duplicate records of the same entity into a consolidated record. Additionally, users can also clean up historical duplicate data in bulk. By using the app, businesses can solve the problem of data redundancy and achieve a clean database with a more accurate view of all records, enhancing user adoption. Providing a clearer insight into sales data.
Auto Tax Calculator provides users across all industries with an automated approach to tax calculation directly inside Microsoft Dynamics 365 for Sales. With this app, you're sure to eliminate manual calculations, increase accuracy, and save time for your entire team!
Get in Touch With Us And We'll Help Your Business