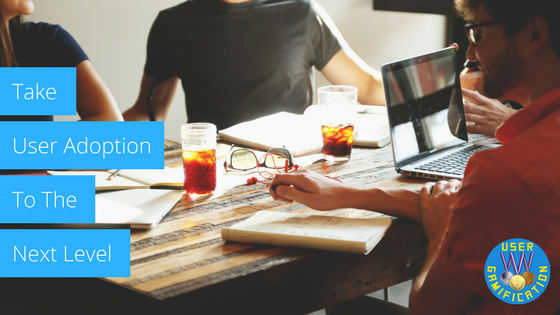 Successful implementation of any application in any organization highly depends on user adoption of that application. Our clients and partners loved User Adoption Monitor and how it enabled them to improve user adoption of Dynamics 365/CRM significantly. We have been working for quite some time now to take the User Adoption Monitor to the next level. We are pleased to announce the new release of User Gamification Module, the next step to User Adoption Monitor.
User Gamification Module is a Gamification solution for Dynamics CRM/365. With User Gamification Module, you can motivate your users to adopt the business processes set up in Dynamics CRM / 365 and thereby improve the ROI of implementing a CRM application.
This solution is available starting CRM 2013 through CRM 2016 / Dynamics 365, and it is available for the On-Premises and Partner-hosted deployment models of CRM. With its simplicity and ease of use, you can bring in the fun element to your business application and processes without any learning curve.
Salient Features of User Gamification Module:
Track & Manage User/Team Performance: Track and manage user/team performance to boost your organization's productivity and user adoption of Dynamics 365/CRM.
Compete with Individuals or Teams: Unlock the competitive spirit in your organization by encouraging healthy competition. You can configure games to be played between individuals or teams.
Execute Games for a predefined length of time: Run games for any pre-defined period according to your organization need. Plan and implement a variety of games to encourage your users to achieve more.
Earn Points, Ranks, and Badges: Users and Teams can earn Points, Ranks, and Badges based on their performance. You have the flexibility to define Reward Points against Actions performed on Entities. Badges can be defined to be awarded at a particular Score.
Dashboards and Sales Leaderboards: User Gamification Module ships with intuitive Dashboards and sales Leaderboards to view players Scores and Ranks.
Copy Game, Time-out, and Resume: You can migrate the Game Configurations quickly with the Copy Game button. You can also pause and continue the game with Time-out and Resume button respectively.
Silent Background Monitoring: User Gamification Module is designed to run in the background without disrupting On-going Activities.
Experience the Power of Gamification and Boost your Organization's Productivity and User Adoption of Dynamics 365/CRM!
Get a hands-on experience of Gamification Solution for Dynamics 365/CRM. Download the free User Gamification Module trial today!
Write to us on crm@inogic.com for a personalized demo.
All feedback and suggestions welcome!