In continuation to the earlier blog posted about the new Advanced find filter options available through the funnel icon on the home page views, we now have many new filter conditions being made available from right within the view columns as well.
1. Lookups – You can now see the list of actual values to select from for filtering where you can choose more than one value as well.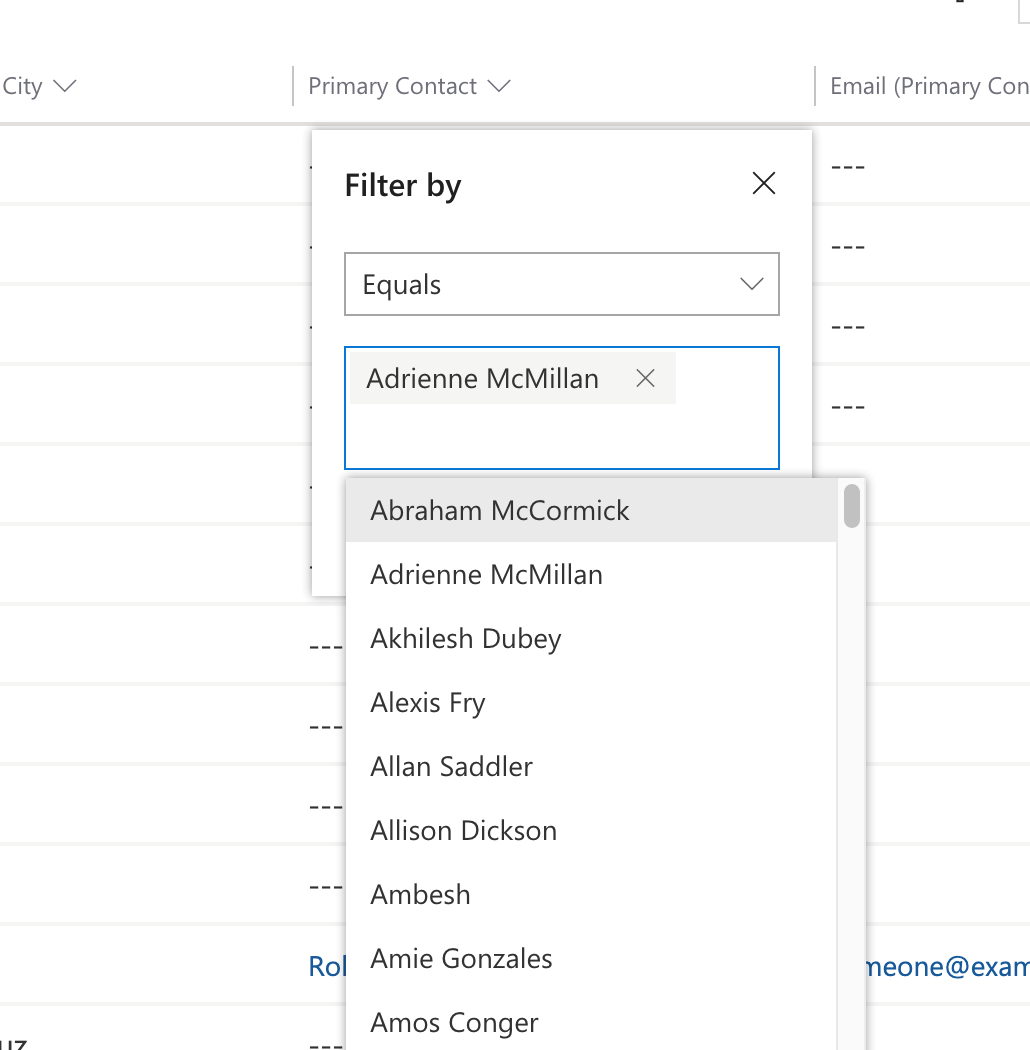 2. String/Text columns – Get a bunch of new conditions as well.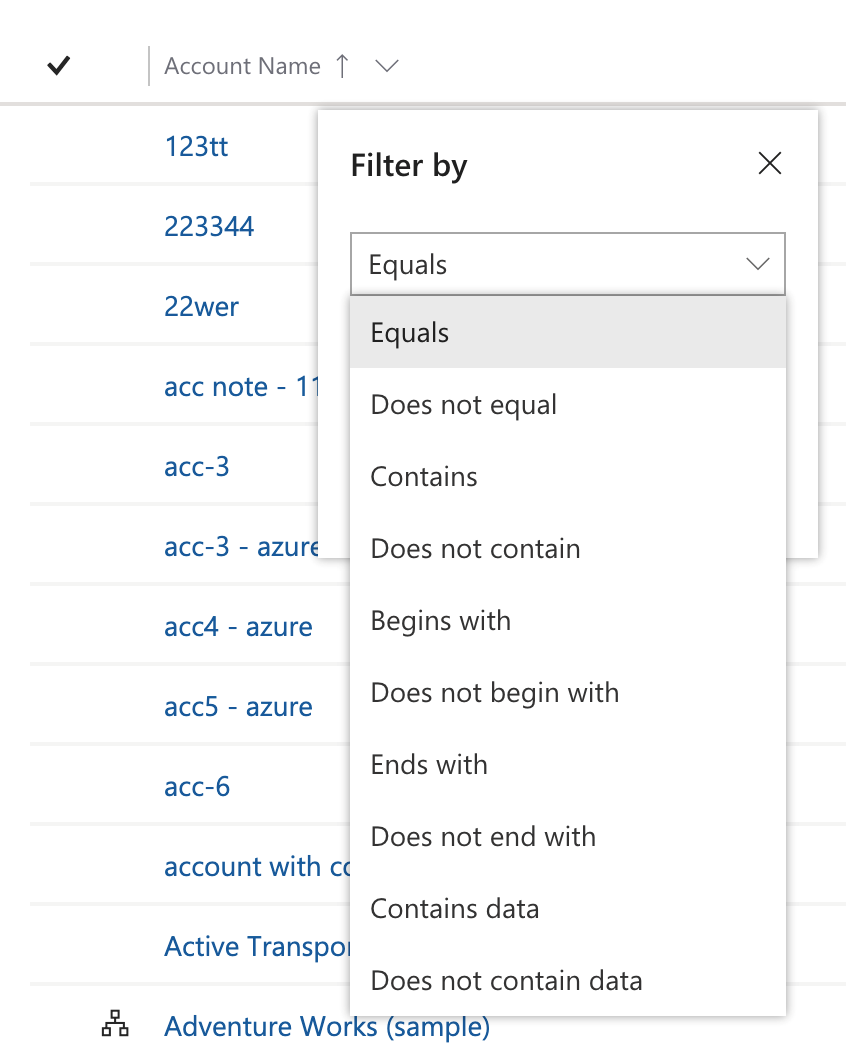 3. For DateTime columns the list has been enhanced to include the following: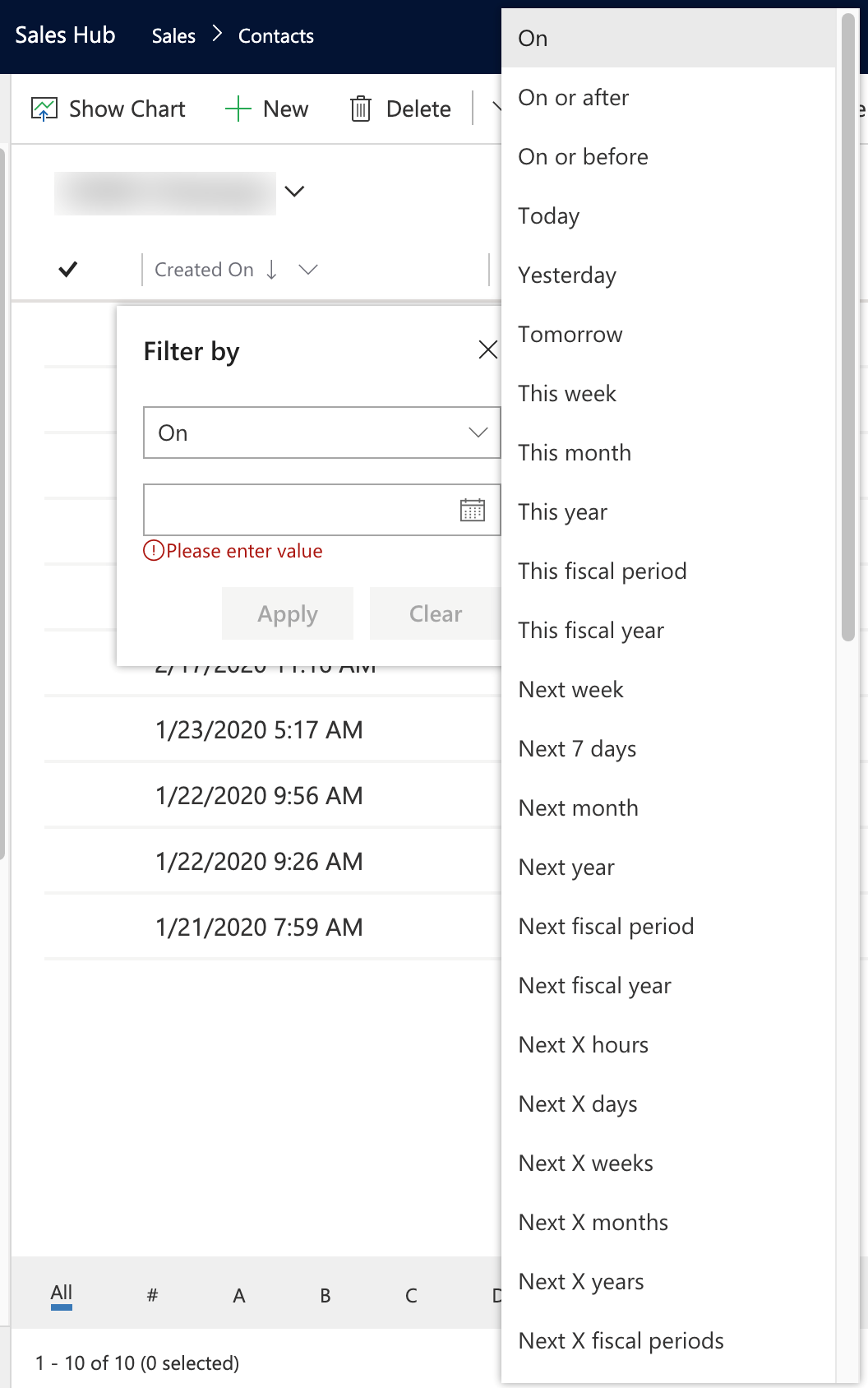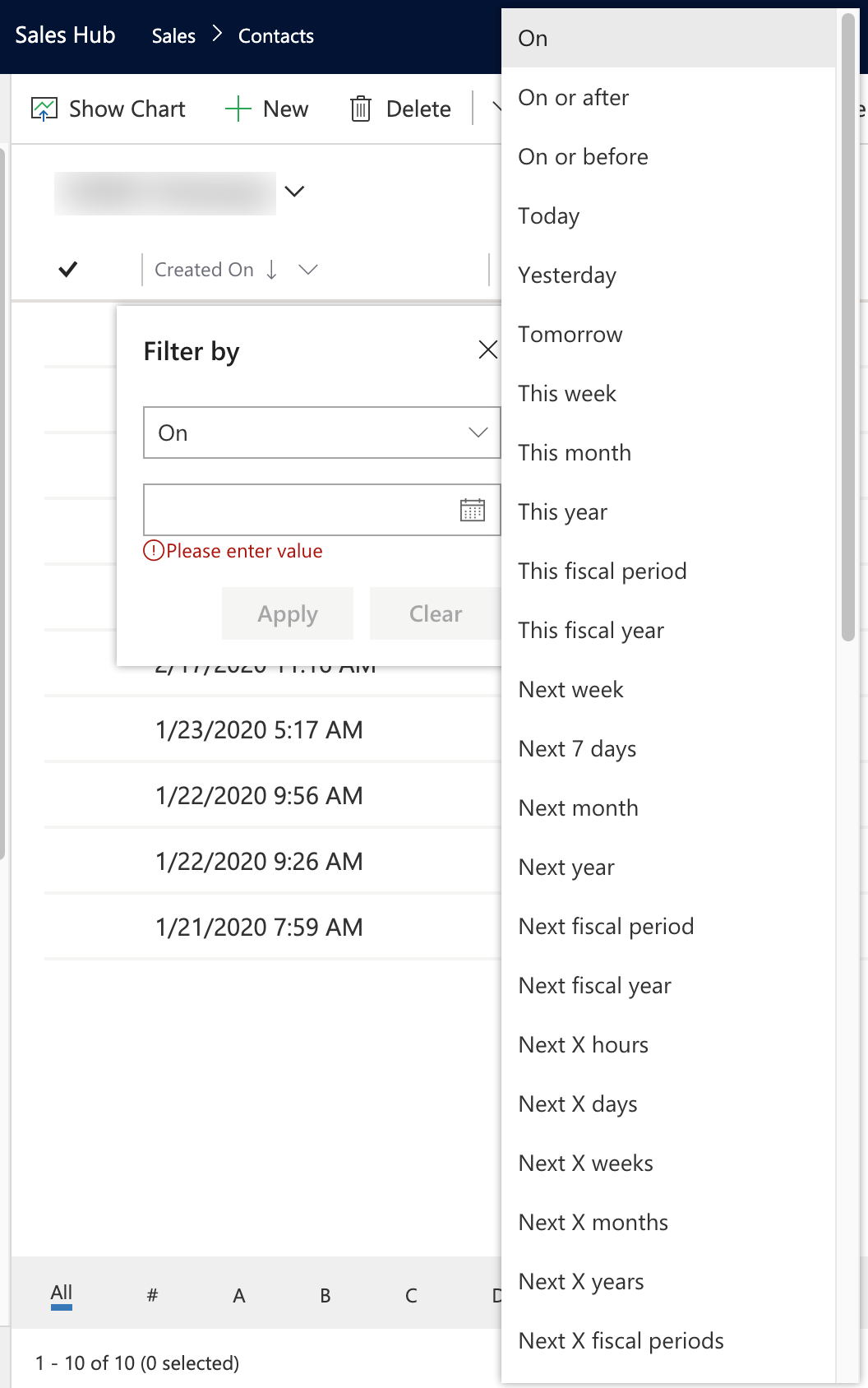 4. Activities View get the option to filter by Activity type.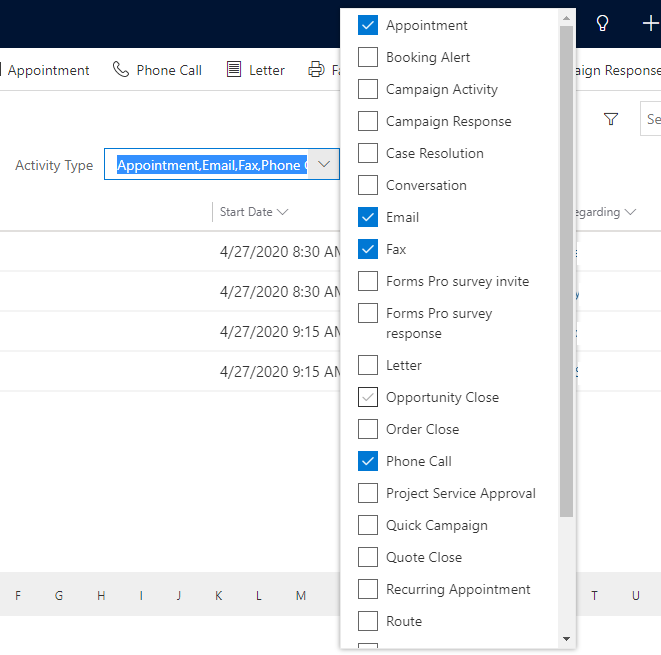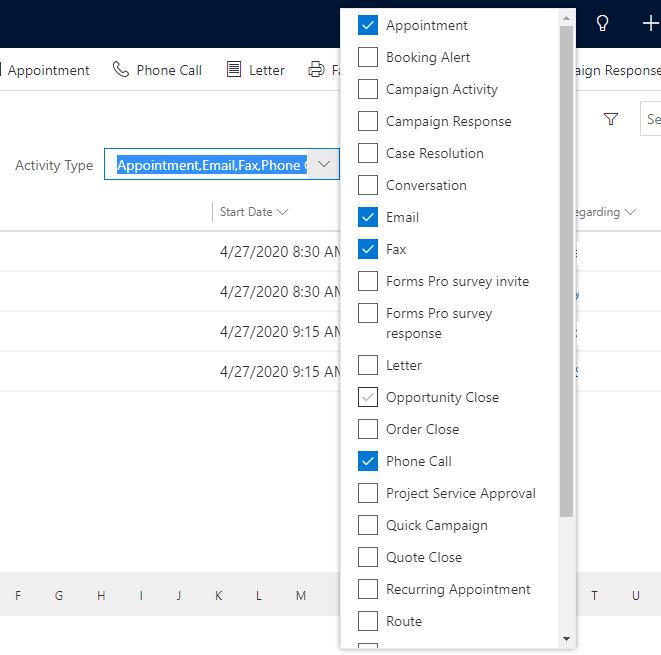 Investments in this area are sure to improve the user experience and productivity of Dynamics 365 CRM and Power Apps users!