Users can compose, edit and send emails from the Dynamics 365 Mobile App in Dynamics 365 -2020 release wave 2.
Microsoft provides a new look and feel in mobile apps and tablets with compact layouts and stacked elements, optimized to give essential information at a glance. Also, users can create their activities from Accounts, Contacts, Leads, etc. home page by using a Quick Create Menu. The below blog will help you to understand how to send email from the home grid and timeline.
Users can send an email from the home grid as well as record form by using Quick Create Menu.
Click on Quick Create (+) button from the Command Bar.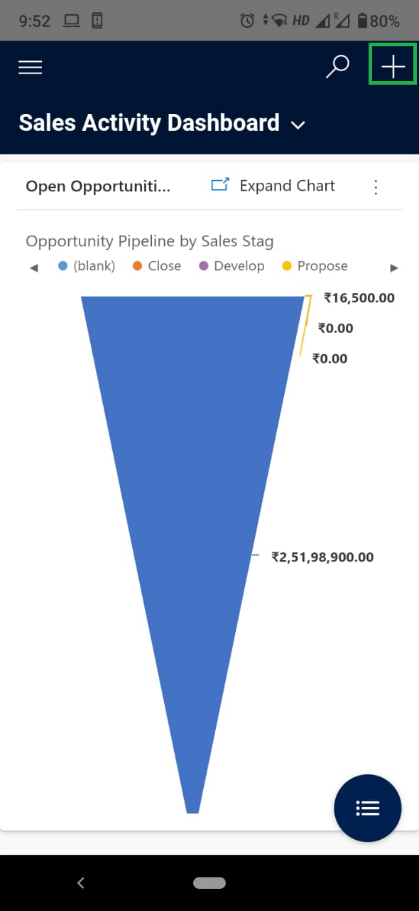 Activities -> Email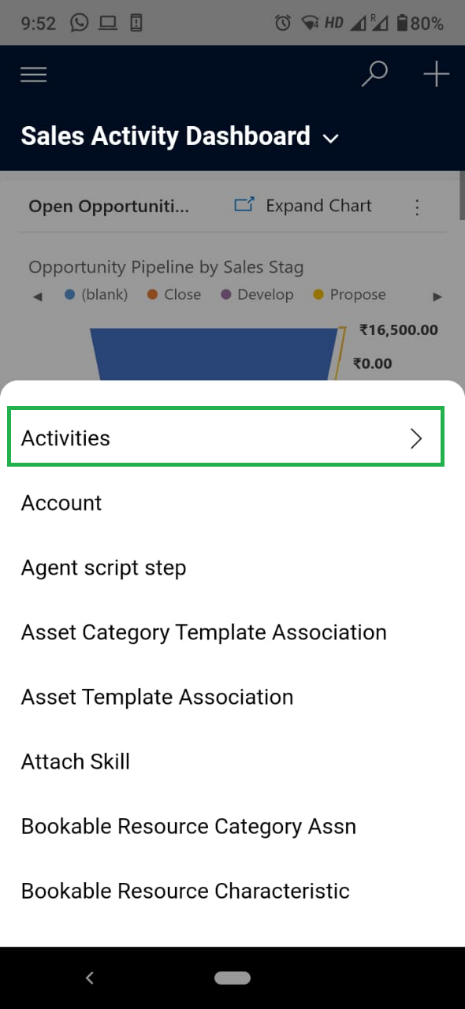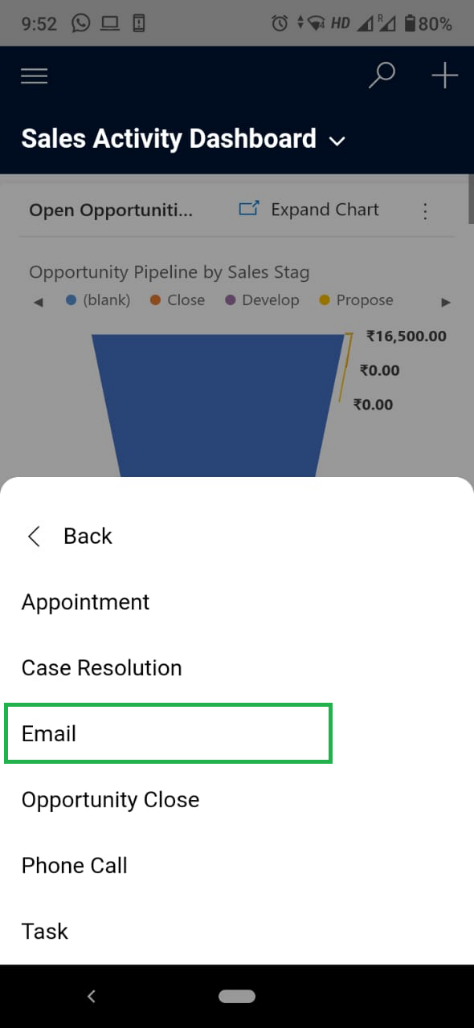 Fill the Subject of the email and other lookup fields as To, CC, if required. Write email in email body and if you want to format your email then simply click on more option (…) where you will find formatting capabilities for your email.
After this, if you want to Save the email click on the Save button or else click on the Discard button to discard the email.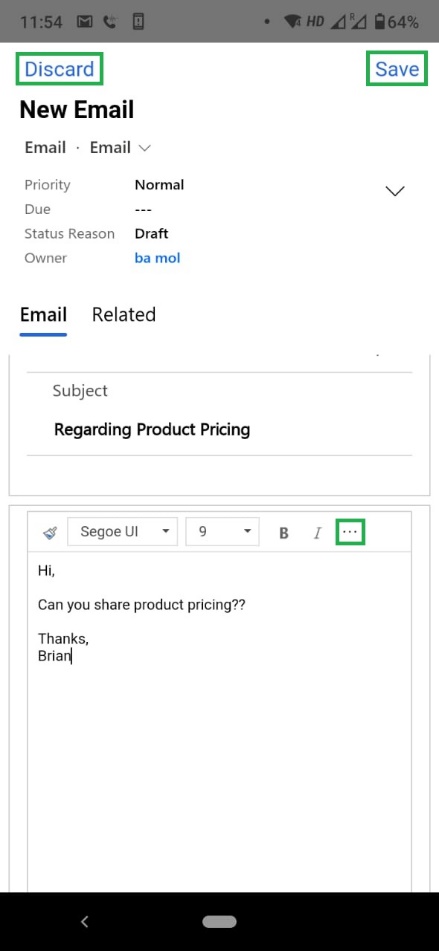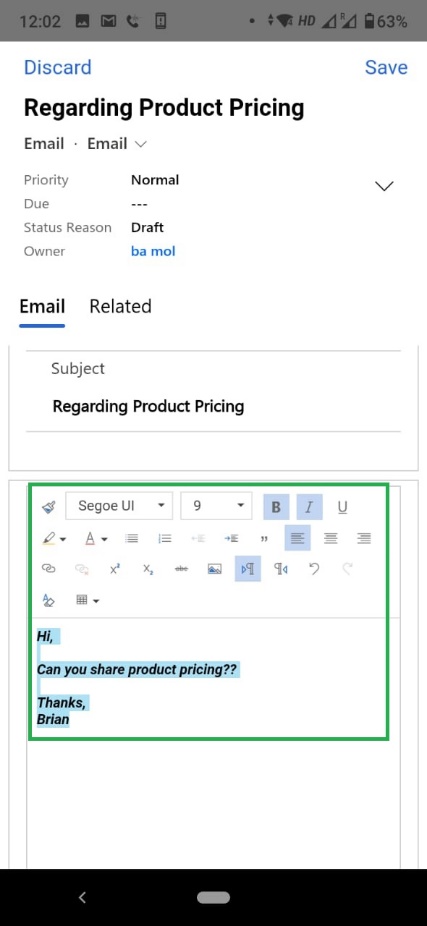 Once the user clicks on the Save button one more button will be displayed on the Email form i.e. More button.
On click of More Option .button you can see Attach File, Insert Template, Insert Signature options.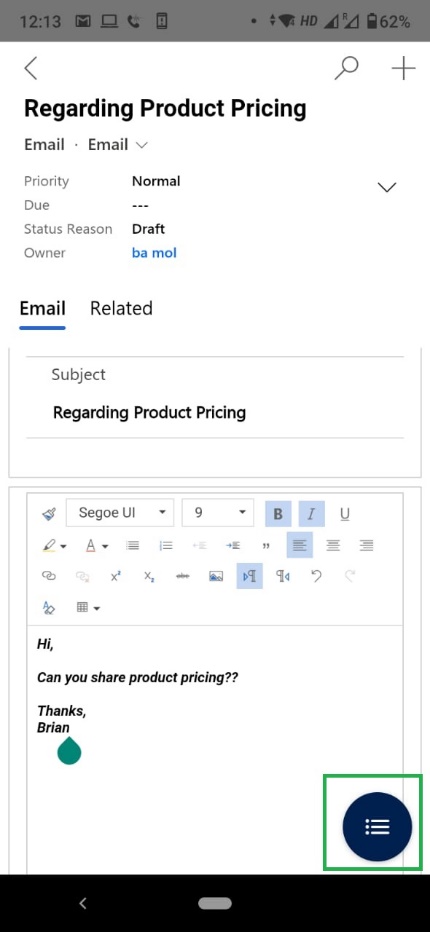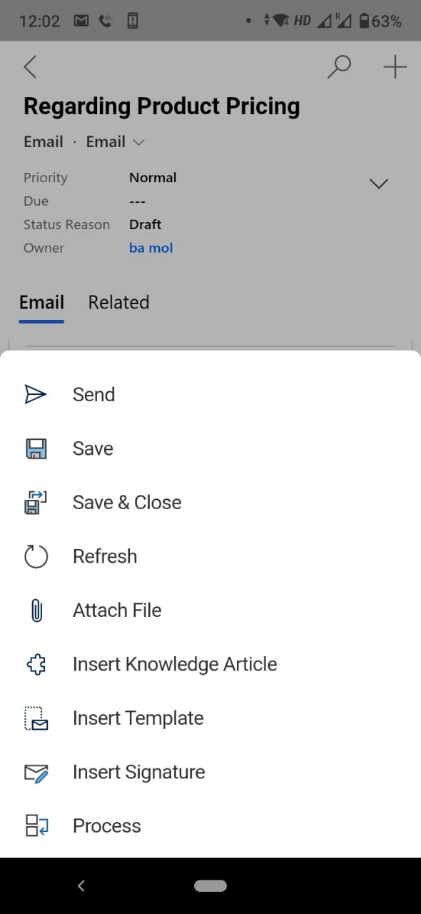 Attach File – It will navigate you to Device folders to select a photo as attachment, once the user selects the photo
Insert Template – It will populate window as Insert Template, where you can select predefined templates.
Insert Signature – On click of Insert Signature, Insert Signature window will populate where you can select your saved email signature in search signature lookup or else create a new one and select the same.
Once you are done with the email and finally you want to send it then you will find the Send option under the same more options.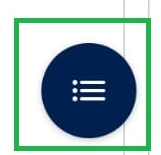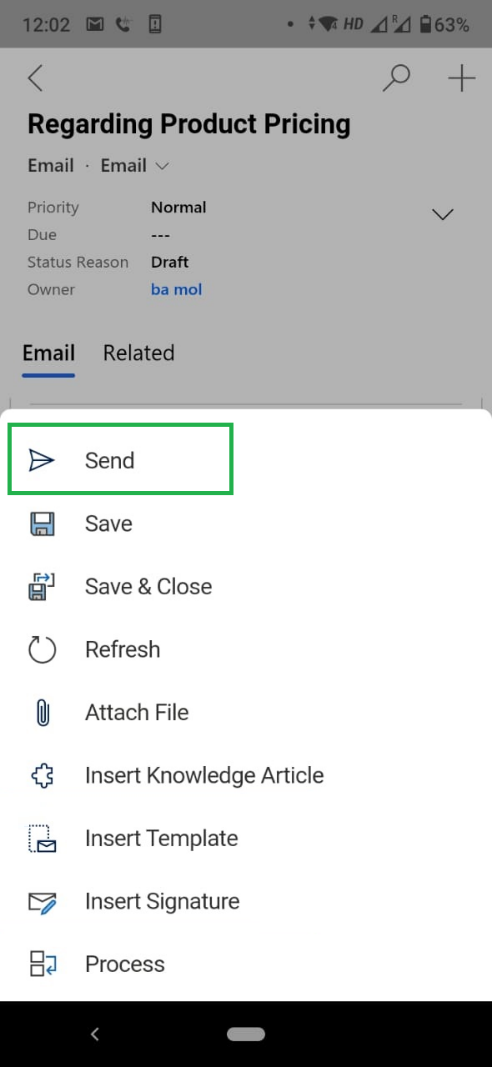 Now we can also create an email record within the Timeline for a selected entity record.
Navigate to Site Map –> Select Account Entity –> Select Account Record -> Click on More Tab options ->Select Timeline Tab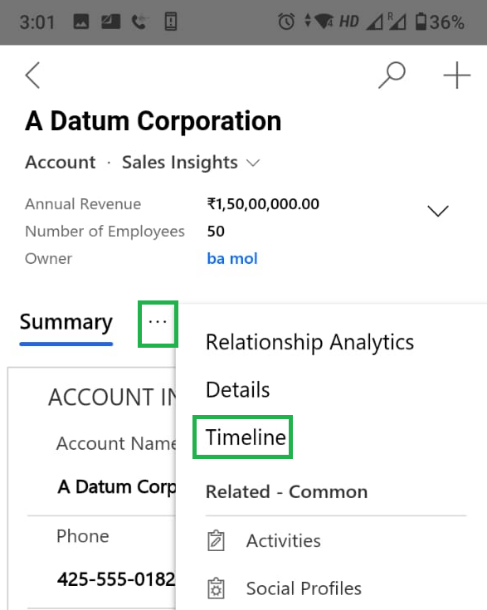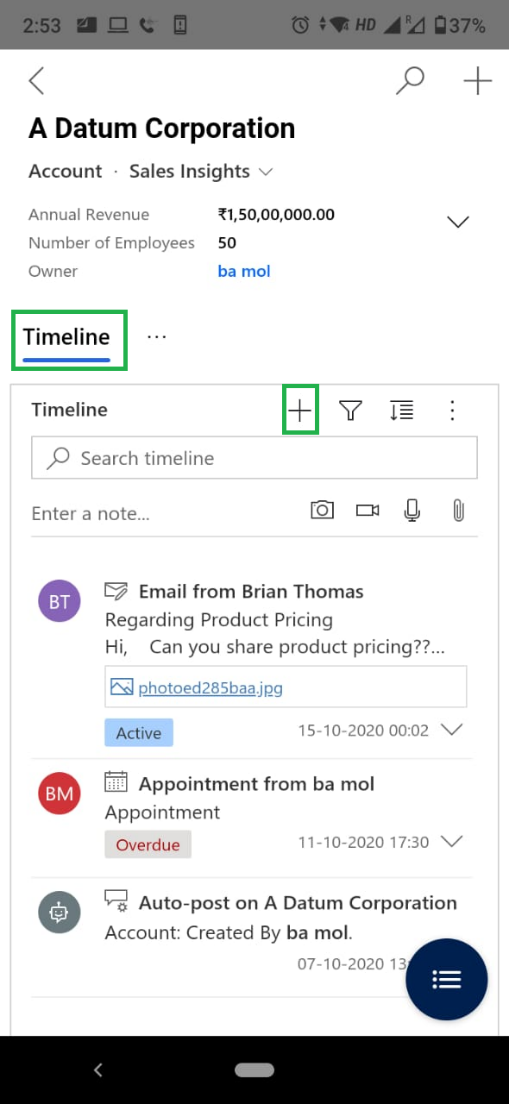 Select Email option from Timeline->Navigate to Email record where "To" lookup field is set as a selected record (associate record).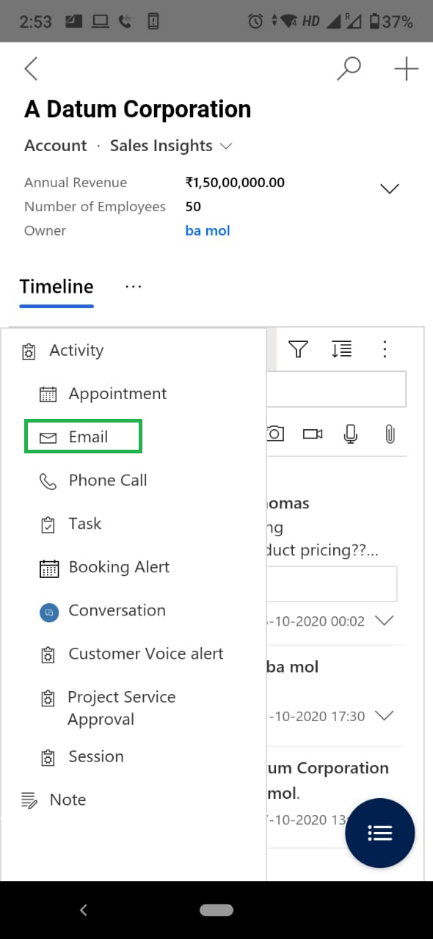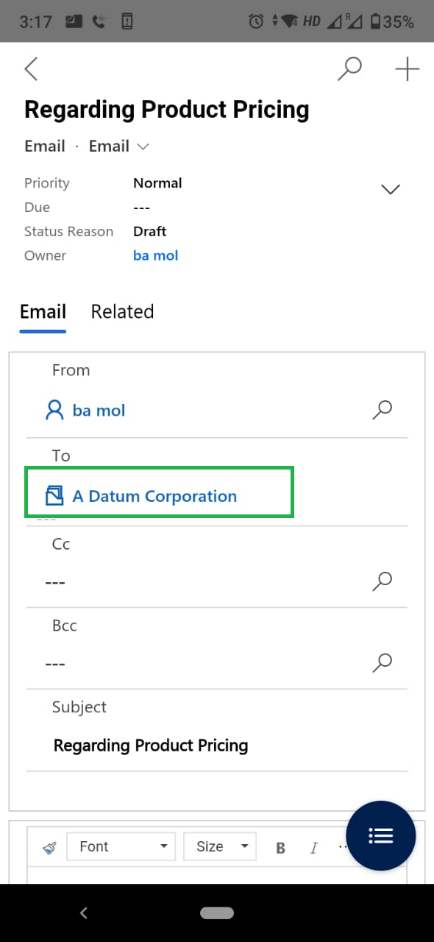 Meanwhile, you can fill the Email Body content, Insert Template, etc. and send an email.
Note: This feature will not work for Mobile Offline.
Conclusion
From anywhere users can easily send an email by using Quick Create Menu.