With the release of Dynamics 365 v9.0, Microsoft has introduced many new features that make our Dynamics 365 even better. With the new User Interface changes, we just can't stop looking at it. The new User Experience added in the Dynamics 365 has become more consistent across multiple devices such as desktop, mobile and, tablet. The other major introduction is Unified Interface, this can be a path-breaking addition to the Dynamics 365 family.
Dynamics CRM V9 release also includes an interesting enhancement for Email editor which includes Designer View, HTML View to Preview Mode, New email designer with many enhancements, the preview for multiple devices and email tracking.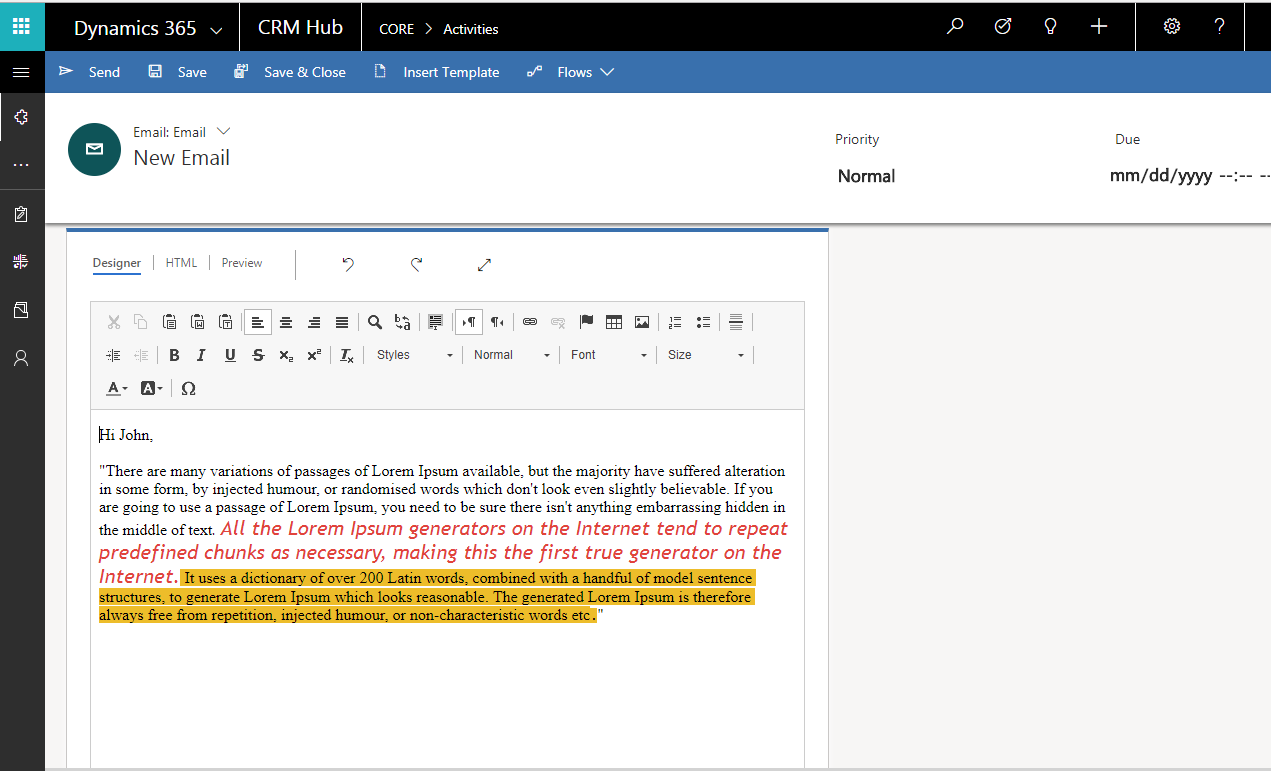 In Designer view, there are also lots of new features added to Importing Email from a different source, Find and Replace options, additional formatting and styling options. User can also see an Undo, Redo and Expand buttons in email editor as you can see in the below screenshot.

Whereas Normal Email Editor looks like:

User can create a design and check the HTML code in the 2nd tab or else he can directly paste the HTML code and create a new email template. It also allows user to edit the HTML code.
In 3rd tab, user can actually visualize email template in responsive view like how it looks on Desktop, or Mobile in Landscape and Portrait format as you can see in the below screenshot.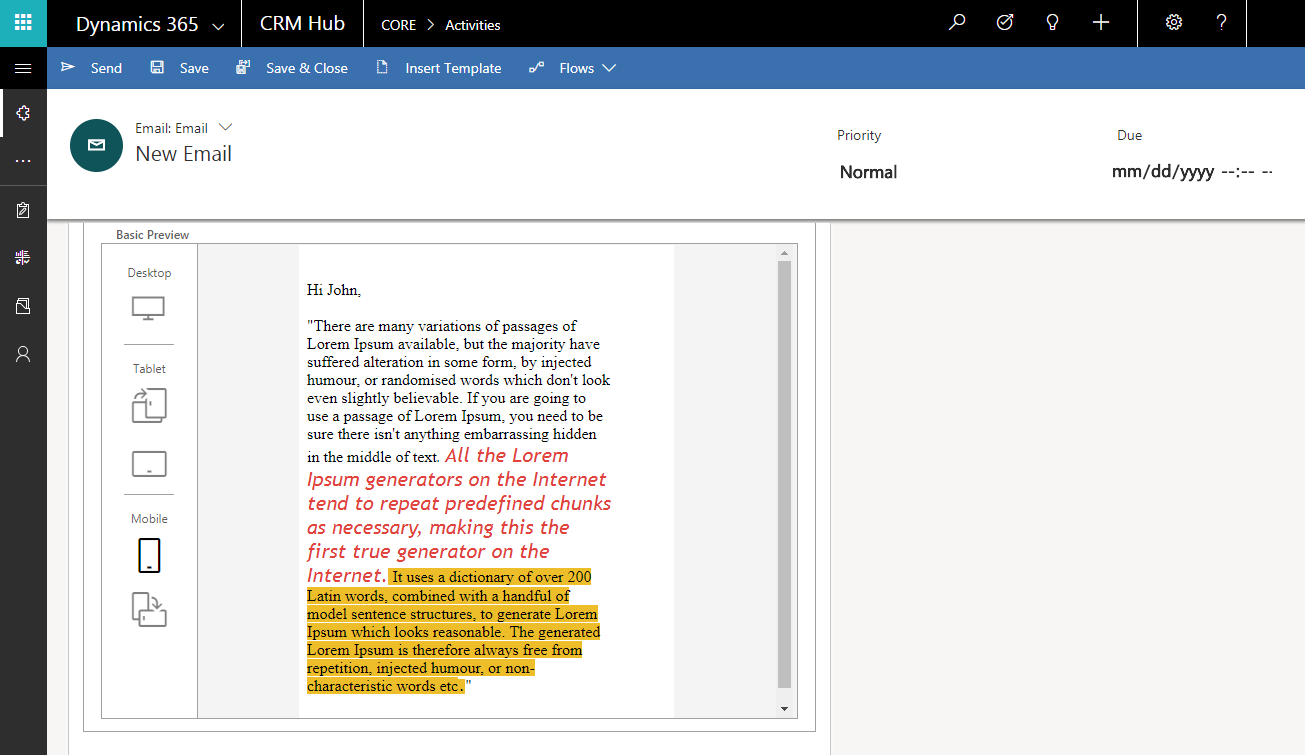 In the Next release you will see Email tracking ability. After an email has been sent will display the number of times emails were open, attachments viewed, links clicked and replies.
Hope you will enjoy new email editor!