Yes. Innovation starts with you at Inogic. It's our Partners, Customers, and Community which keeps us motivated in our vision to bring new innovative solutions and innovation in our solutions as per your business needs, your own future vision. "You just read my mind" these are some of the golden words which drives this innovation. Our Dynamics CRM/365 solutions list may still be the same but we have been continuously evolving them with new features, new user interface yes we all love the new Dynamics 365 v9.0. It's also about quality, our flagship solution Maplytics becomes one of the first geo-analytical mapping solution to be certified for Microsoft Dynamics (CfMD) by meeting Microsoft Corp.'s highest standard for partner-developed software and all these solutions are now on Microsoft AppSource which in itself is a revolution to get the best of quality Dynamics 365 Apps for your business. We have been working on this and newer technologies so whenever you need us for anything in Dynamics CRM be it integration, migration, developing we are there for you.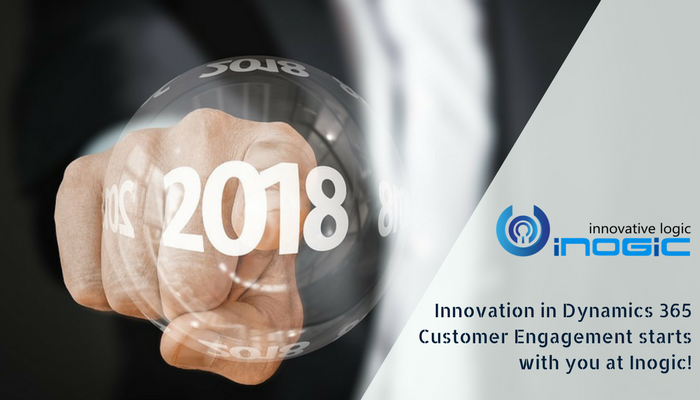 Let's walk through on some benefits how these Dynamics 365 Apps help your business transform:
Maplytics for your Dynamics CRM is not just about geolocation data which gives you a Location Map of your customers. It's a mini-crm in itself, which helps you find customers depending on your exact business requirement. Generate more leads by adding businesses from the map itself. Plan Marketing campaigns, Setup appointments, reach them in the most optimized way and see your business grow. It also has a unique territory management approach, dashboards and heat maps to give you a stronger control of your business.
There's much more…download your free trial from our Website or AppSource to see how Maps in Dynamics CRM using Maplytics is adding value to your CRM Data and help you manage the complete process of converting your existing customers into new opportunities.
InoLink is a bi-directional integration solution that seamlessly integrates Microsoft Dynamics 365 Customer Engagement/CRM and Intuit QuickBooks.
Download a Free Trial from our Website if you would like these features for your business:
1. 360 degree view of complete Customer Accounting details within Dynamics CRM
2. Promote Quote/Invoice from Dynamics 365 to QuickBooks
3. Perform Sales Tax calculation for Quotes, Orders, and Invoices in CRM
4. Avoid data duplication by linking existing Accounts/Contacts/Products in Dynamics CRM & QuickBooks
5. Sync Customer Aging details, Sales Transactions, & Payment information from QuickBooks to Dynamics CRM
Click2Clone is a productivity add-on for Dynamics 365 Customer Engagement/CRM that helps you to clone records in just one click.
Why Click2Clone?
1. Simplify the process of creating new records
2. Clone Dynamics 365 system as well as custom entities
3. Significantly reduce the time spent on redundant data entry
4. Carry over related records from 1:N & N:N relationships
Click2Export is a productivity add-on for Dynamics 365 that helps you to export Dynamics CRM reports to widely used file formats like PDF, Excel or Word in a single click and further attach to an email or note.
Here is why you Dynamics CRM users prefer to use Click2Export to Export reports in Dynamics CRM:
1. Export any Dynamics 365 reports in PDF, MS Word or MS Excel in a single click
2. Exported reports can be attached to an email or note or simply downloaded for offline use
3. Support for bulk exporting of Dynamics CRM reports
4. User can decide whether to export combined report for all records or one report per record
User Adoption Monitor is a productivity add-on designed to improve the user adoption of Dynamics 365 by tracking and reviewing the actions performed by users in Dynamics CRM.
Why User Adoption Monitor for your Dynamics CRM:
1. Improve user adoption of Dynamics CRM by tracking daily usage
2. Track OOB and Custom entities in Dynamics CRM
3. Track usage of Dynamics CRM on Daily, Weekly or Monthly basis
4. Better visualization with Leaderboard and Performance Dashboards
If improving your business productivity is on your wish list for this year then contact us on crm@inogic.com for more information about Inogic's productivity add-ons.
Again, we wish you all a Happy New Year and assure you of our commitment to developing innovative Dynamics 365 Apps to fill in the gaps for transformation to the next level.