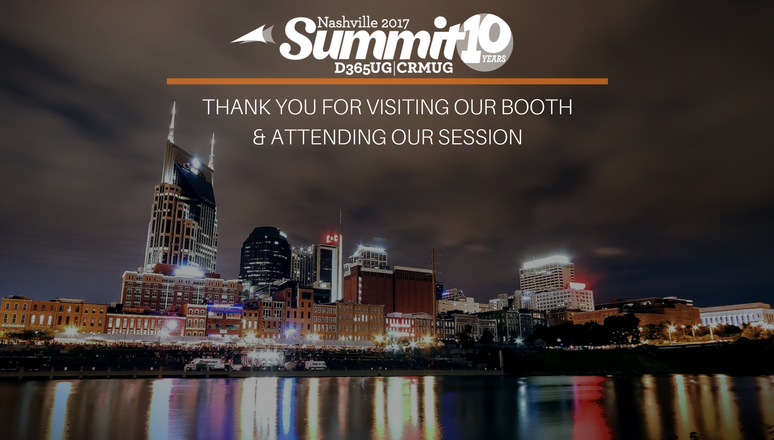 We were at the CRMUG Summit Nashville last week as a proud Gold Sponsor, and it was an amazing experience!
This year's Summit was even bigger and better than before;
This year's Expo Hall was the largest in Summit history!
With over 1,000 Pre-Conference Academy registrations and 100+ Pre-Conference Academy Training Classes, it was a fantastic learning experience.
This year training was expanded to include all leaders in the community with Community Leader Development Training.
Nearly 1,000 Microsoft Dynamics Partners gathered for the Summit Partner Exchange making it the largest ever Partner focused event at Summit.
Summit offered its first ever Executive Program in the U.S with 100+ executives and 20+ sessions focused on best practices and innovative ideas for leading your company in the age of digital transformation.
D365UG/CRMUG Opening Session + Microsoft Roadmap with Param Kahlon.
Summit attendees also celebrated the 10th anniversary of the conference and their most prominent contributors in the community. Congratulations to the 2017 All-Star Award recipients. 🙂
The 3rd annual Member Marketplace, located in the Expo Hall, proudly featured the diverse industries, products, and ideas represented among user group members.
With the goal to together as a community, raise $5,000 and package 50,000 meals over three days during the conference, Rise Against Hunger was an amazing way to practice servanthood and leave a positive impact in Nashville!
We would like to thank everyone who visited and interacted with us at our booth and special thanks to the CRMUG Summit team for delivering an exceptional experience. Our teamwork paid off and was reflected through the visitors' interest in our innovative apps and globally acclaimed services for Dynamics 365 Customer Engagement.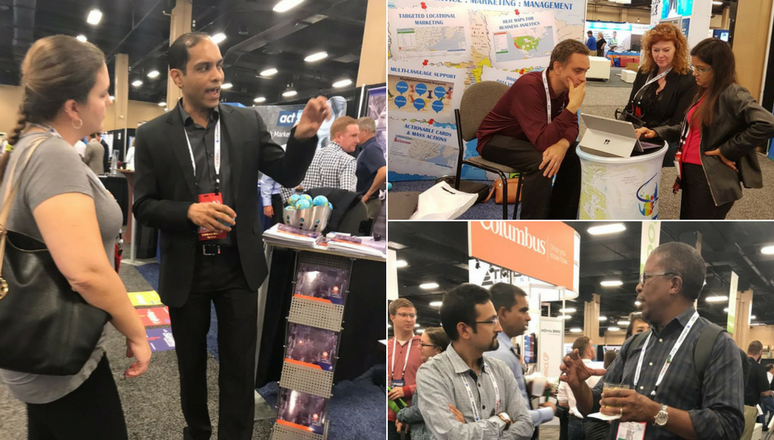 We also presented a Partner Solutions Showcase on how integrating Maps with Dynamics CRM can enable organizations to enrich their business data and unveil hidden location insights for powerful Map Visualizations, Geo-analytics, Routing, Appointment Planning, Territory Management and more. Our Partner, StratusLive joined us in the session and explained the use cases and impact of Maplytics for Non-Profits.
Learn more about Maplytics Partners or drop us a mail on crm@inogic.com to become a Maplytics Partner
The response we received for the session was phenomenal and is a motivation for us to keep innovating and improving Maplytics!
Not just Maplytics, our array of innovative solutions for Dynamics 365 Customer Engagement including InoLink: QuickBooks, User Adoption Monitor, Click2Clone, and Click2Export was also very well received and allowed visitors to understand how innovation and automation can not only save time but also help them to achieve the ROI they want!
In a nutshell, CRMUG Summit Nashville was an incredible experience for us, and we would highly recommend everyone to attend the future Summits!
We are looking forward to our next adventure in D365UG/CRMUG Summit 2018 Phoenix, AZ 🙂
Meanwhile, you can reach us on crm@inogic.com to discuss and understand how our solutions and services can help you to get the most out of your Dynamics 365 implementation!
Download and try our Apps for Dynamics 365 from the Website or Microsoft AppSource!