Introduction:
Recently we had a requirement to show the middle name in the Composite Name field in Dynamics 365.
Currently, the composite name field on the fly out only shows the First Name and the Last Name as shown in the screenshot below;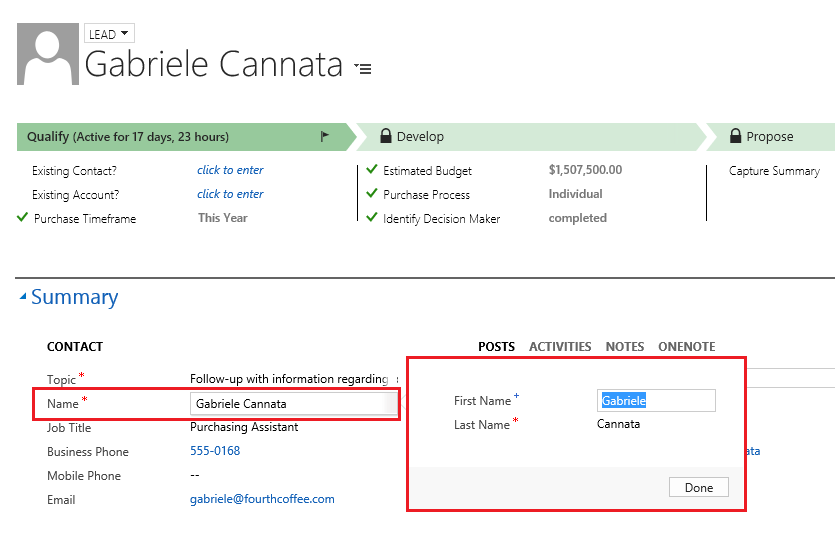 However, the requirement was to show the middle Name too. There are two ways to achieve this.
1. The first option to achieve this is to remove the composite Name field and add all the fields; First Name, Middle Name and Last Name on the form.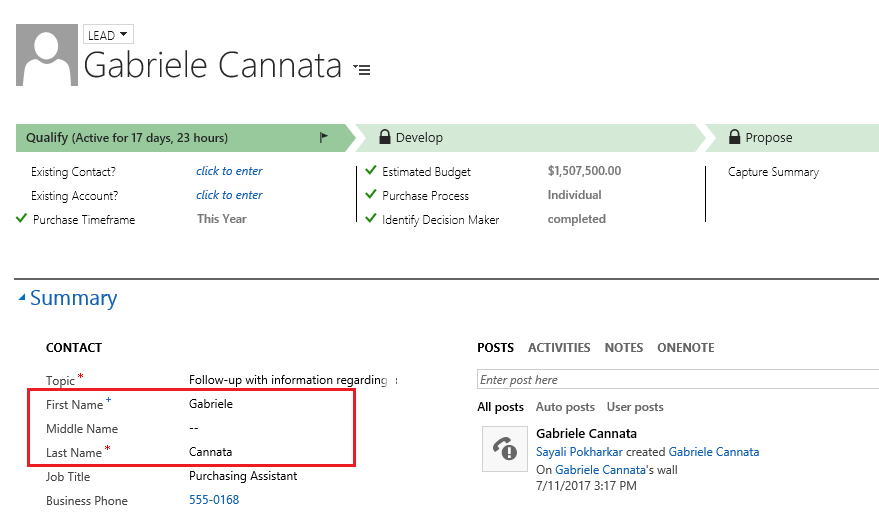 2. There is another option to achieve this, and it can be found in System Settings. Navigate to Settings -> System Administration.
In System Administration, under the General tab, there is 'Set the full-name format' where you can select the Name format to be 'First Name Middle Name Last Name'.

A pop-up alert that these changes will not be seen on the existing records as shown in the screenshot below;

After the settings are applied, we can see the changes in the composite field on the Lead form as shown in the screenshot below;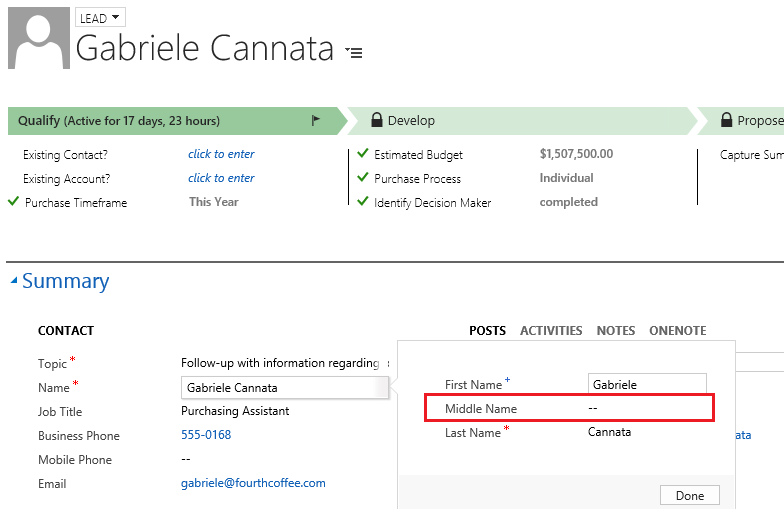 Also, this setting is used for formatting the Name field. For example, if you want to display the Name in 'Last Name, First Name' format then you can simply select the format from the drop-down as seen in the screenshot below;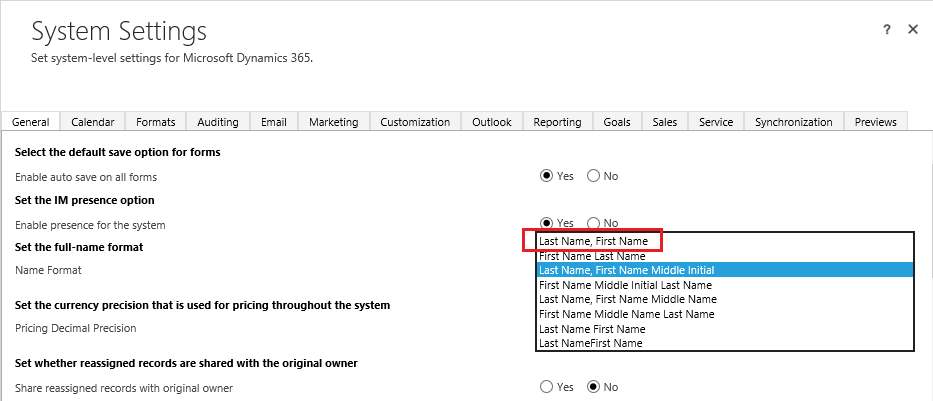 Hope this helps!