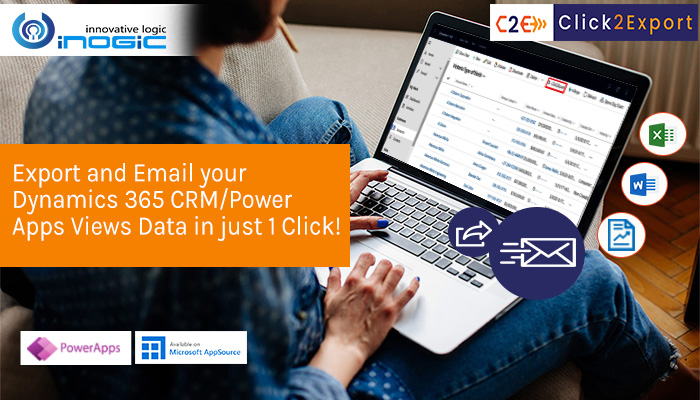 One of our 1 Click productivity apps for Dynamics 365 CRM/Power Apps – Click2Export – is your go-to app to export and email reports/word/excel templates with just a single click. A preferred app on Microsoft AppSource, Click2Export effectively saves your time and effort when it comes to exporting data from Dynamics 365 CRM/Power Apps. Be it PDF, Word, Excel, CSV or TIFF – you can easily export Dynamics 365 CRM reports in a format of your choice. No other apps give you this flexibility while exporting reports from your CRM.
And now with the latest feature, you can export Email Templates or CRM Views data from Dynamics 365 CRM/Power Apps with just a single click.
So, let's see what you can achieve with this latest feature of Click2Export.
Export of Email Template (CRM Views)
Email template pertains to a particular 'VIEW' in Dynamics 365 CRM i.e. All Accounts, My Active Accounts, etc. With this feature, you will be able to embed the data of records of any selected view in tables within email body and send it to respective recipients. You can also use the personal views as it does not adhere to a record or set of records.
While configuring Email template, you are also given the provision to design how the 'CRM Views Data' should look in the email. You can either select any of the 4 basic themes – Default, Green, Orange & Simple Black – or design a custom theme as per your requirements.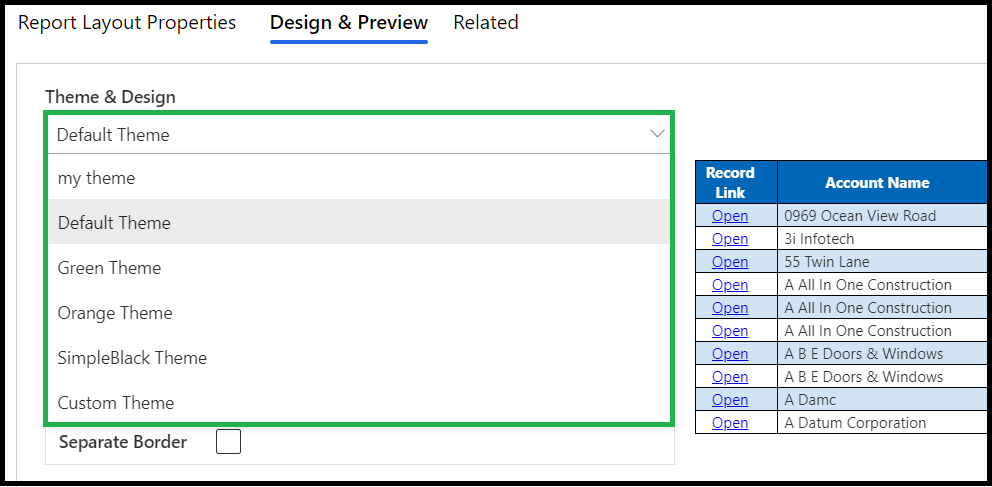 Once you configure Email template, Click2Export button will become visible on home grid without selection of any records.

And once you click on 'Click2Export' button, you will get a pop-up with only one action 'Embed to a new Email'. This action will enable you to create a new mail with data of selected 'view' embedded in tabular format in the email body. Not only this, you can also choose the template for the Email body from the already existing formats in the CRM. After selecting the template, you have to choose the recipients of the email and click on OK.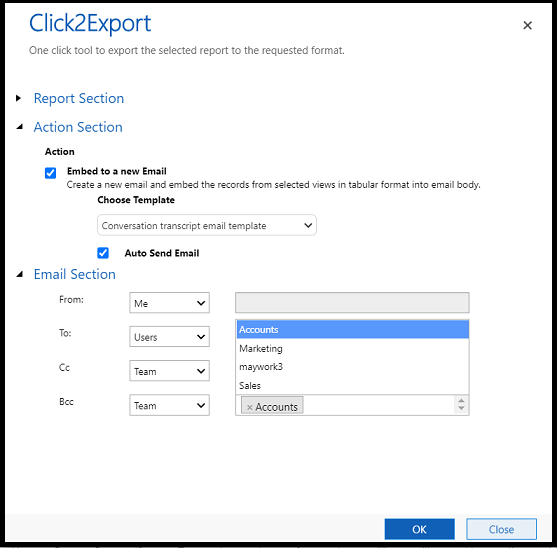 Your selected CRM Views will be successfully exported in tabular format and mailed to the respective recipients with ease.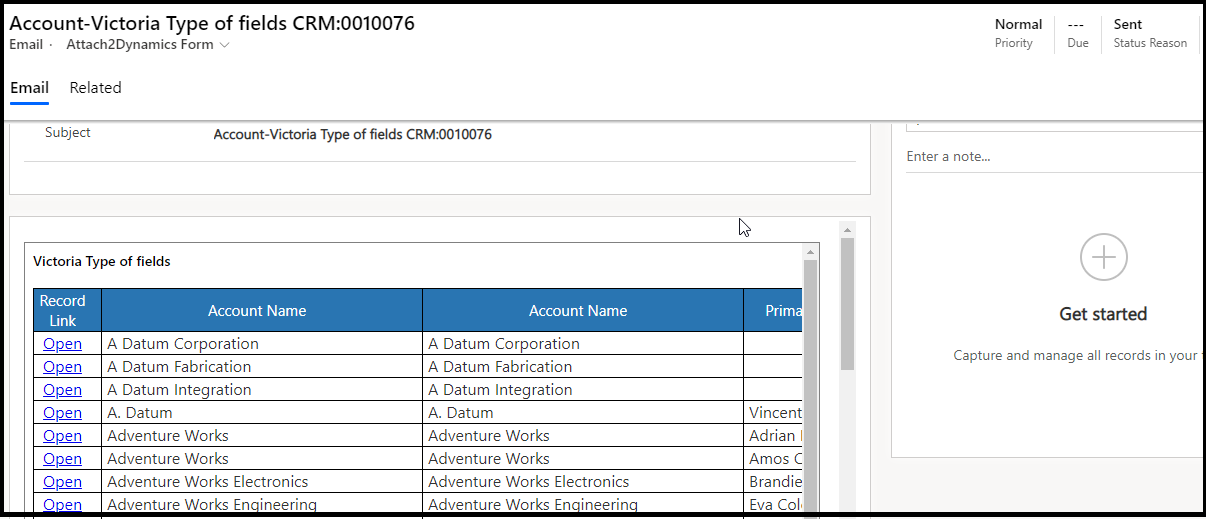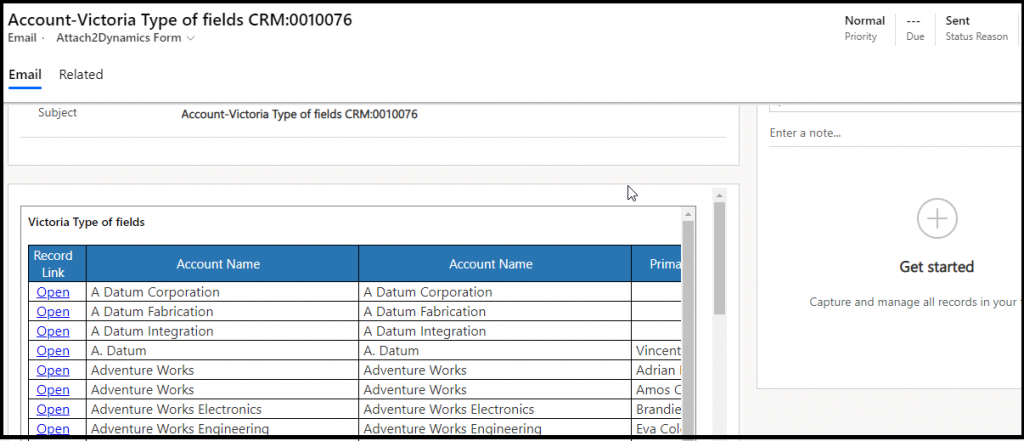 Quite handy when it comes to export Dynamics 365 CRM Views data and send it to your team at one go, isn't it?
When you are short of time and need to send information in a jiffy to your team members, then this is the apt app to have at your end.
Don't you think so?
Then download and explore for yourself these time-saving features of Click2Export from our website or Microsoft AppSource for a trial period of 15 days.
And if you are still unsure then mail to us at crm@inogic.com , we will be happy to field all your queries related to exporting data from Dynamics 365 CRM/Power Apps and give a personal demo of the same.
Until then – Count your Clicks!