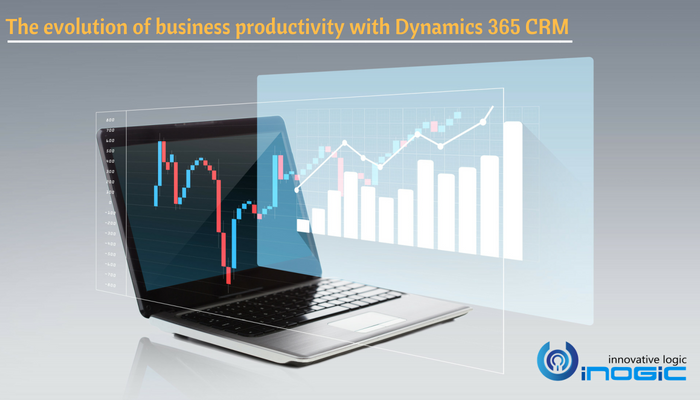 CRM systems like Microsoft Dynamics 365 are known to help businesses streamline their business data and further analyze it to gain insights into their business performance to improve sales, service and marketing.
Businesses around the world have utilized the power of Dynamics 365 to transform and grow their business all while maintaining customer relationships and satisfaction.
However, this was not the case a few decades back.
Business productivity in the pre-internet era
Before the introduction of the internet, a business heavily relied on standalone mainframe systems to store their customer data. This was an expensive affair and due to the technological limitations at the time, was very limited and only available to major corporations.
Also, it was highly inefficient as the employees were dependent on others to provide any needed information about the customer or prospect and that had a dramatic effect on the productivity of the organization and the overall customer satisfaction.
Businesses relied on standalone systems to gather and manage their business data, and these systems were not reliable enough and not accessible widely by the employees, further widening the communication gap and increasing the dependency on employees.
All of this translated into poor customer experience and businesses lost a considerable amount of opportunities further limiting their growth in the long term.
The internet-fueled productivity and growth boost 
As the internet boomed, it paved the way for the development of allied technologies, and eventually, it all led to the creation of CRM systems that was easy to use and accessible by large and mid-sized businesses.
The internet fueled the productivity of organizations and provided a boost to their growth.
As the internet developed further, it allowed these CRM systems to move to the cloud and that eventually made it more accessible to a broader employee base and small organizations.
The move to cloud allowed small and mid-sized businesses to compete with the larger corporations and made the overall customer experience better.
Customers now had a choice to choose from a plethora of products and services from all size of organizations and this competition further improved the overall quality of the products and services.
The need for productivity apps for Dynamics CRM
Growth-oriented organizations started looking out for ways to further boost their productivity, and that led to the creation of productivity add-ons from hundreds of companies around the world.
These apps catered to different needs and focused on improving different business processes. The overall effect that Dynamics CRM in combination with productivity apps created further allowed for a more productive workplace and more profitable business.
We, at Inogic, have been exclusively focused on Dynamics CRM for more than a decade and predicted the need for enhanced productivity as Dynamics CRM evolved over the years. This understanding led us to develop a range of productivity apps that not just enhances the productivity within Dynamics CRM but takes it to a whole new level.
Our productivity app offerings include;
Apart from the productivity app offerings, we also provide cost-effective offshore Dynamics CRM development services to help Dynamics 365 Partners and Customers get the most out of their Dynamics CRM implementation. With a wide range of services from development, configuration, and data migration across Dynamics Customer Engagement, Field Service, and Project Service modules, Inogic is the go-to choice for Dynamics CRM Partner and Customers looking for an offshore development company to further compliment and streamline their CRM implementation.
We are also technically equipped and have a team of techno-functional developers and consultants with in-depth knowledge of the new technologies like Microsoft Dynamics 365 Portals, Power BI, Common Data Service, Microsoft PowerApps, Microsoft Flow and Logic Apps.
To learn more about how we can help you enhance the productivity within Dynamics CRM and make your Dynamics CRM implementation a success, write to us at crm@inogic.com.