Introduction:
As we know, Voice of Customer is an easy and reliable way to gather feedback via Surveys from the customer for the products or services they are using directly in your Dynamics CRM. With Voice of the Customer, we can easily set up surveys, distribute them to contacts via workflows, and capture responses. This captured data/feedback can be utilized for generating reports, and making appropriate changes to your product/service.
Here in our previous blog, we have seen how to Install voice of customer and create the Survey activity and capture feedback via Surveys from the customer for our products or services.
Now in this blog let us explore the unsubscribe survey option for the customer, who no longer wishes to receive any further surveys. In the below screenshot, we can see the unsubscribe section, in the "Test Survey" record of the Survey entity.

Unsubscribe the Survey – Voice of Customer:
Most of the times it has been observed that the customer gets exasperated with continuous notification of filling the survey activity, which they might have filled already. So in this case to avoid customer frustration, VOC has provided an option to unsubscribe the customer to receive the survey.
In order to unsubscribe the survey for the customer, we have to set the Unsubscribe the Survey option to "Yes" in the Survey, which then Expands with the four options:
Set Email to "Do Not Allow"
Set "Send marketing material" to "Do not send"
Set "Bulk Email" to "Do not allow"
Set "Fax" to "Do not allow"
So with these four options, you can make the change in the setting for the Survey to set unsubscribe for the customer (As shown below)

In the below screenshot, we can see that after creating the survey activity against the contact i.e. ABC XYZ and filling the survey activity "Test Survey" and submitting the survey, changes will take place in the contact of that customer in the contact preference section of that contact "ABC XYZ":
Email gets set to "Do Not Allow".
Bulk Email is now set to "Do Not Allow"
Fax is set as "Do Not Allow"
Marketing material is also set to "Do Not Allow" as shown in below screenshot: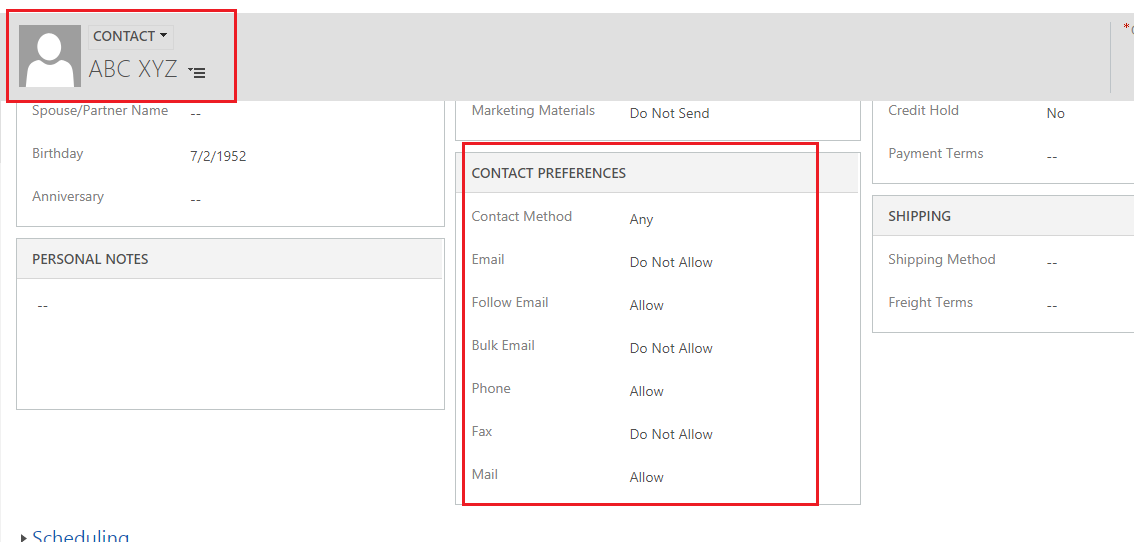 Conclusion:
After receiving multiple surveys, if a customer wants to opt for the Unsubscribe survey then they will permanently be chosen to not to receive any survey in future as well. Unless they wish to receive it again. Also while submitting the Unsubscribe Survey, we can ask them why they want to leave; which in results helps us in knowing what exactly a customer is looking for and may result in providing a superior quality product/service for the customers and gradually helps in building a relationship with customer.