User  Adoption Monitor by Inogic is helping users monitor and track various entity actions that are commonly performed in CRM. For eg. Activities like account-create, lead-create, etc. The dashboard that is configured with the solution in Dynamics CRM is very helpful for manager of an organization to get the graphical representation of activity report at one place in shorter instance.
CRM Access Tracking is a newly added feature in our recent release of User Adoption Monitor (Also, available on Microsoft AppSource) tool for Dynamics 365. This feature will help manager to supervise the access of his team members in CRM environment. This feature provides exact count of number of times the user has accessed CRM and gives brief details on count of the access done by users in your CRM along with date and time. This will help manager to remain updated with intensity of work performed by the team which will help him to analyze and plan delegation and assigning work activities for his next project.
For tracking access of users in your CRM environment you will have to create an entity configuration for it. The entity configuration of name "systemuser " with the message of "login" and period "daily" is to be set for access tracking.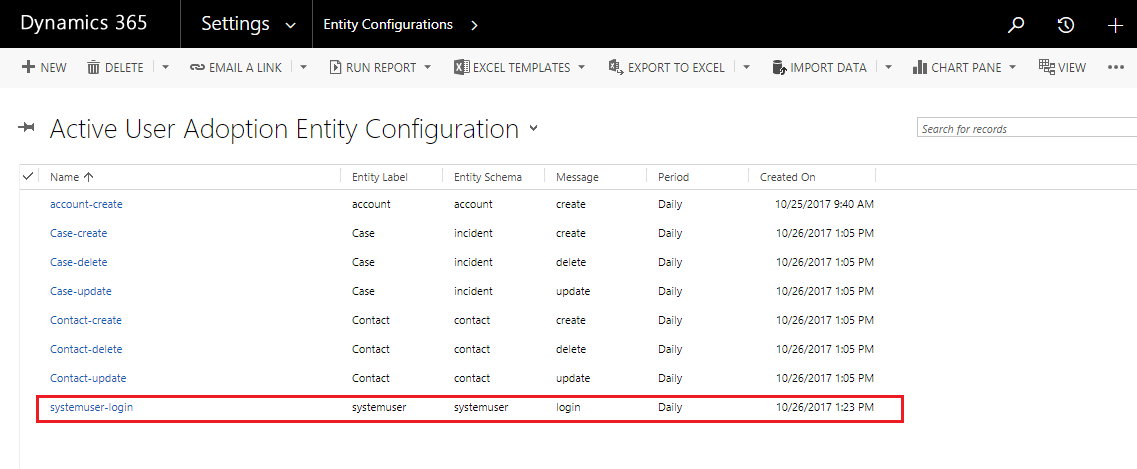 As shown below in the screenshot is the entity configuration details to be filled in the given section:

You will be able to see the number count of access made by user along with the date in the "trackings" view.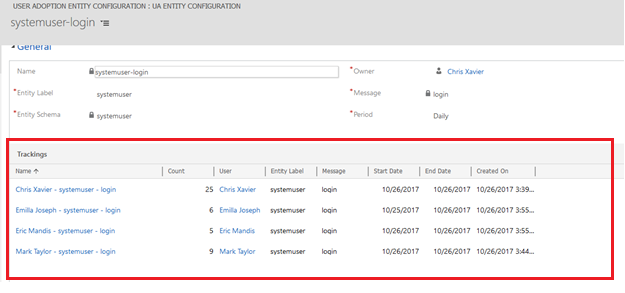 Also you can check an exact time of the access done by user in tracking records as shown in the below screenshot.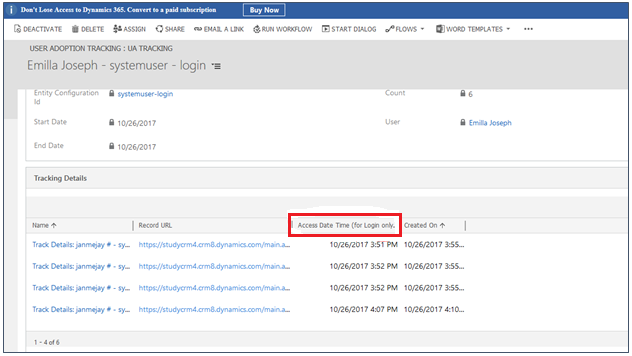 There is also provision of customized dashboard configured with CRM environment with the help of user adoption monitor solution as shown in the below screenshot.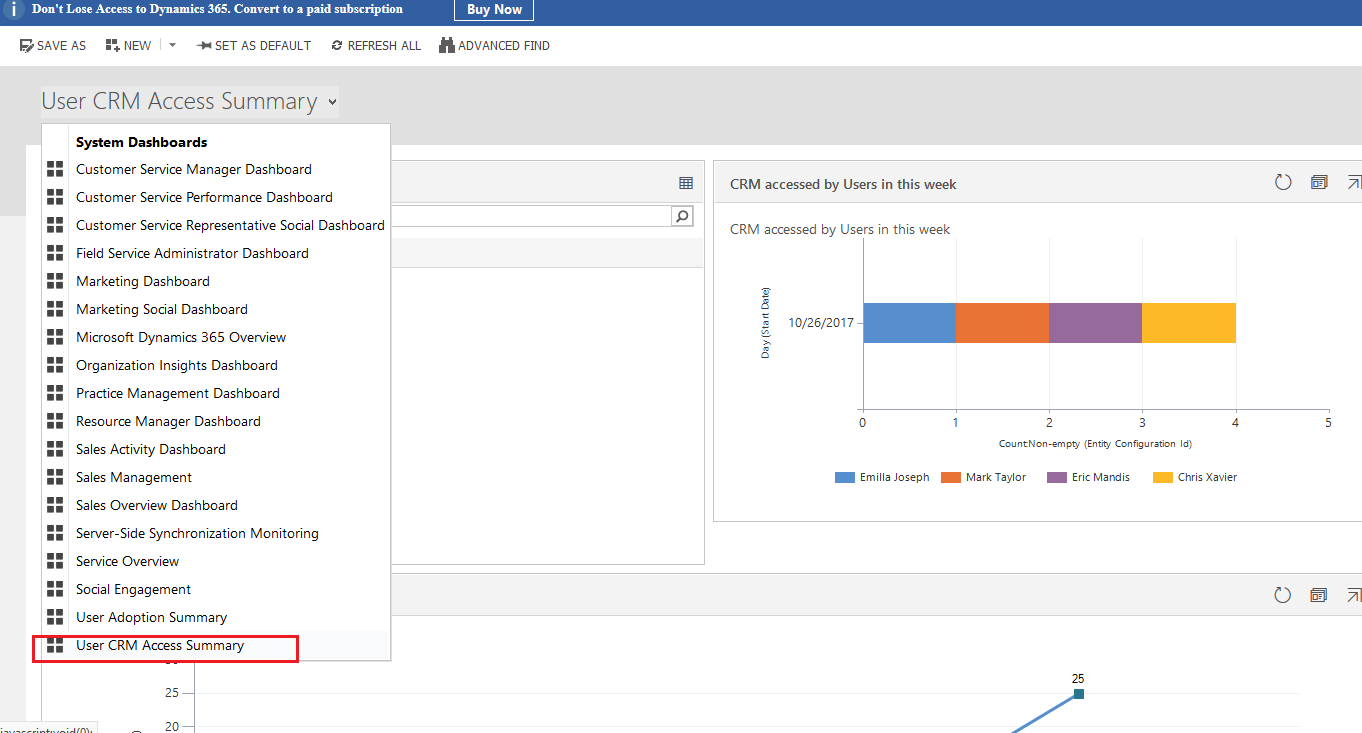 User CRM Access Summary is one of the types of dashboard that will provide us with data related to the access of users in CRM at a single place. This will not only save manager's time but also speed up the processing of obtaining an activity report.
Isn't this an amazing feature of User Adoption Monitor tool that will help you get all the CRM access tracking records!! This feature is very needful for the company manager to understand the activities of his team along with the appropriate time and date to get instant insights and brief data of the user access in their CRM environment.