This is Part 1 of our series on some of the most common FAQ's on our Maplytics solution which allows you to integrate your Dynamics CRM with Bing Maps for all entities.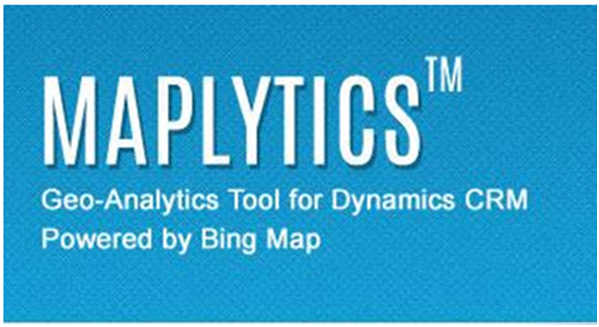 Why Maplytics?
First thing, Dynamics CRM does come with a Bing Map integration out of the box. Our solution takes this a step ahead, it allows you to integrate all entities including custom entities so you can explore more on customer statistics, know them better, serve them better and have more happy customers and obviously Grow your Business.
Do proximity search, color code your pushpins the way you want, have heat maps, export your results and much more.
Product Page – http://inogic.com/Product/76/Integrations/Maplytics
Video – https://www.youtube.com/watch?v=UgWslSIv5MM
Before we proceed, will it affect my existing customizations?
No, it is supplied as a managed solution that is easy to install and un-install without affecting your existing customization.
What versions does it support?
Maplytics supports all CRM deployment models namely on-premise, on-line, office 365 and partner-hosted. It supports Dynamics CRM 2011 and above.
Pricing?
Maplytics is available at 10USD per user per month. Special offers and volume discounting is also available. Don't worry price is …..% (You can't value how beneficial it would be for your business) of your business profit.
Can I grab a Trial?
Ofcoz, opt in for our 15 days fully functional trial. Email us on crm@inogic.com with your CRM version and deployment (on-prem or online) model.
There's much more. For any assistance in implementation, customization, migration or upgradation of Dynamics CRM, get in touch with us on crm@inogic.com.