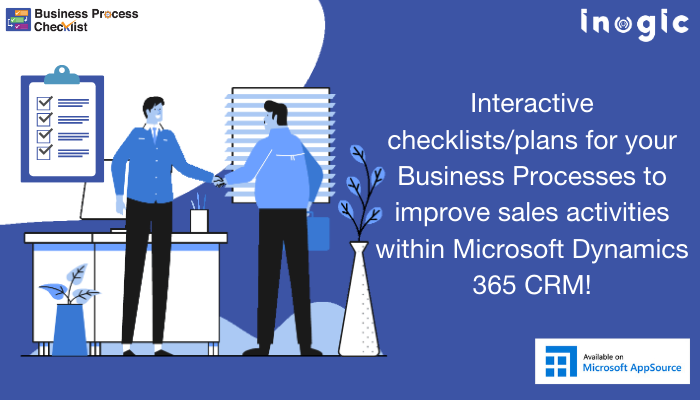 The ultimate goal of any organization that implements effective business processes is to improve process efficiency to increase productivity and provide higher customer satisfaction, leading to increased ROI in business.
Business Process Checklist, the latest app by Inogic, lets sales managers create automated plans with tasks and activities that mirror best practices for completing business processes effectively within Microsoft Dynamics 365 CRM, allowing for a more consistent experience for customers. It can be easily integrated within Microsoft Dynamics 365 CRM to create checklist-based and process-based plans for various records on which your CRM users are working, e.g., leads, opportunities, accounts, etc., thereby providing the sales executive with best practices to follow and complete a business process in a controlled manner.
In our previous blog, we read about how Business Process Checklist enables managers/administrators to create and manage task lists within Dynamics 365, allows users to view and follow those task lists and plans, track the progress of those plans, and much more.
In this blog, we dive deeper into some more intricate features of this agile business process management tool, which helps sales managers create interactive plans/workflows for sales executives to follow while going through their daily tasks.
Business Process Checklists Interactive features for Sales Managers and Sales Executives/CRM Users:
Flexibility to Skip steps: Sales managers can create plans with steps within them for users to perform so that each task in the plan is performed according to the set best practices for completing a business process. But if successful completion of the business process demands that a certain step not be performed, sales executives/CRM users can skip steps within plans based on business process requirements.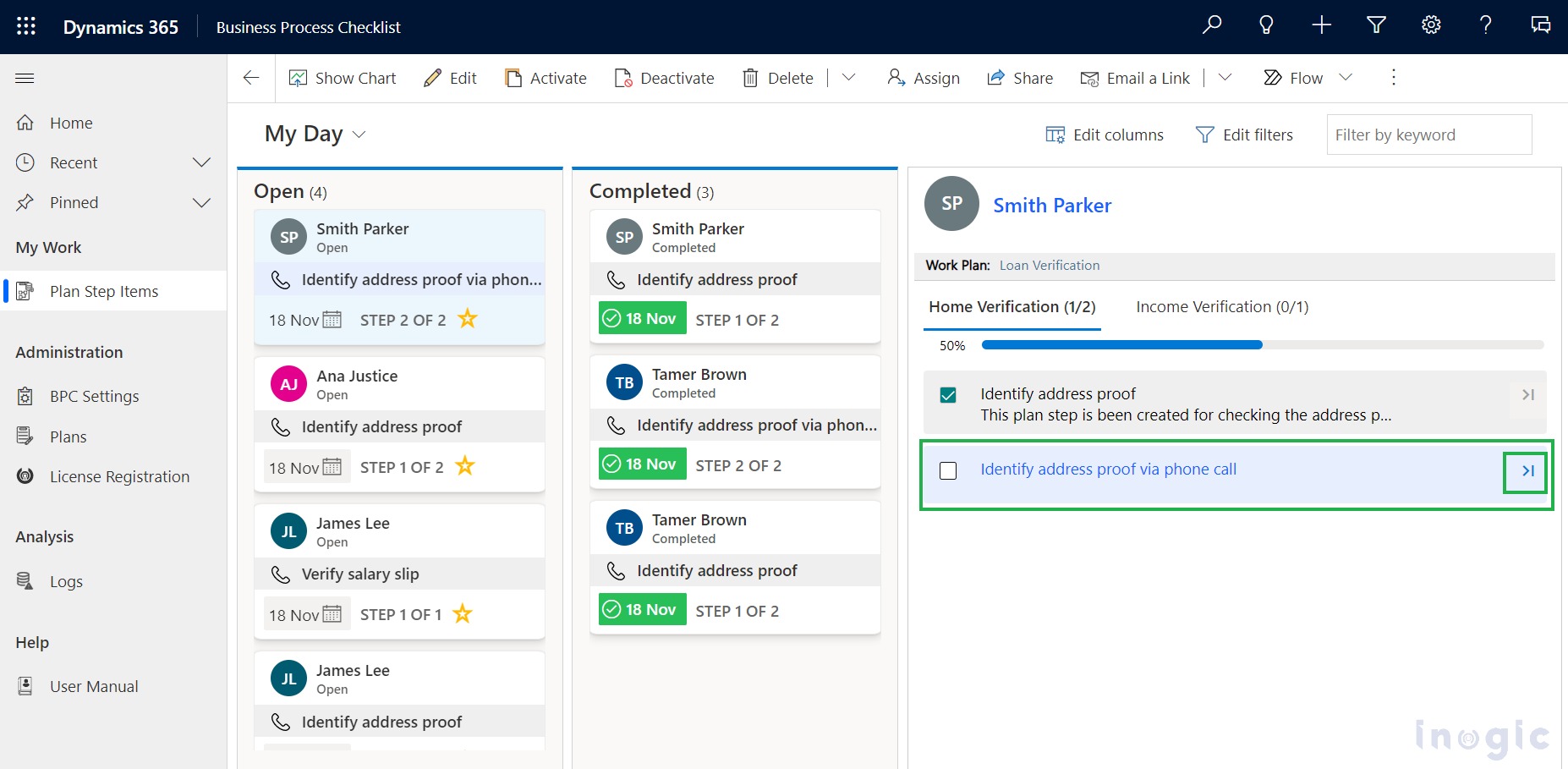 Mark important steps as favorite: Sales Executives/CRM Users can mark specific steps of plans as favorites based on the business process's needs. What it essentially does is allow users to save marked plan steps in the 'Important Items' View. From here, users can readily access these plan steps and do not have to spend time scrolling and searching for important Plan Steps.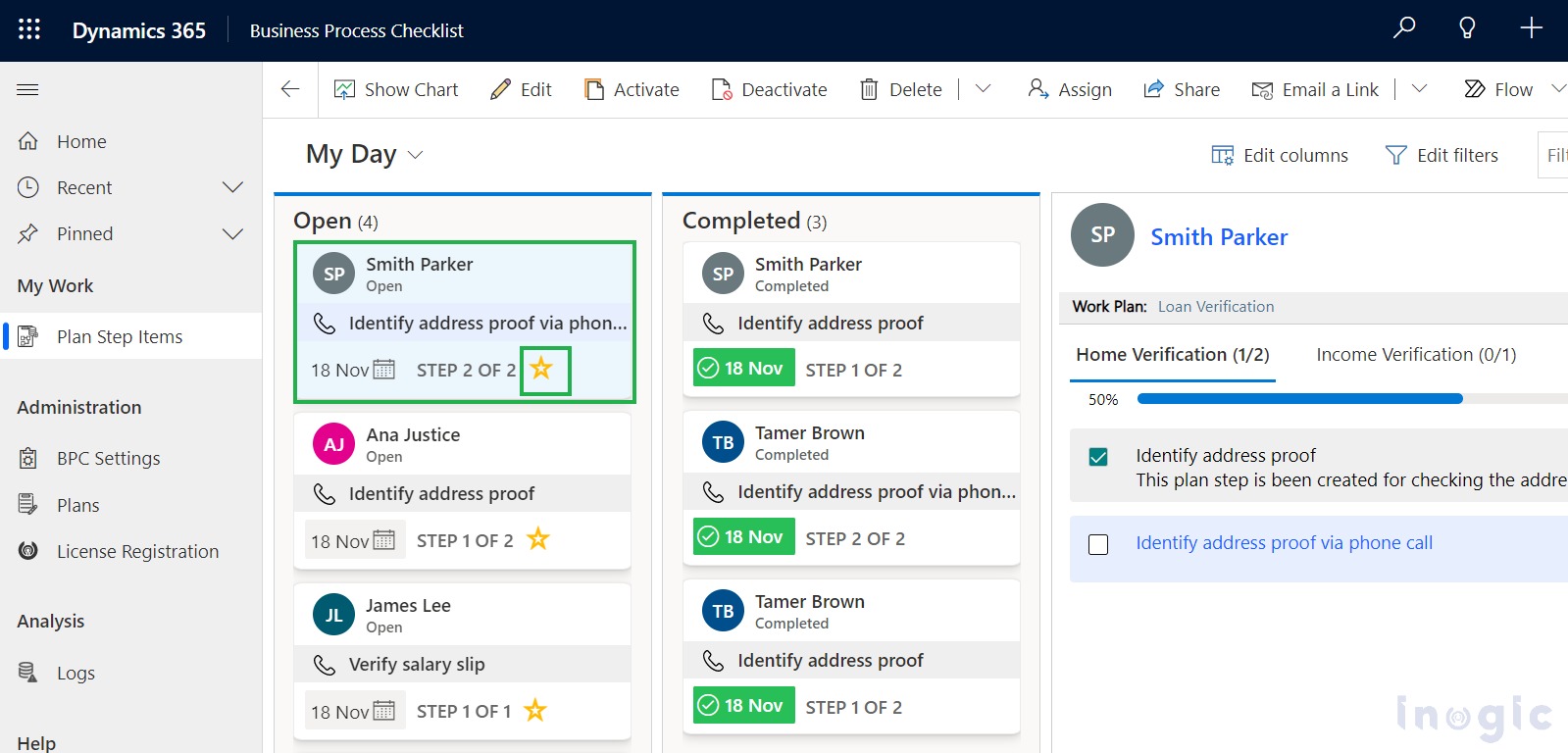 User-friendly Interface: Sales executives can view the plan and details of associated records on a single page without having to move between Dynamics 365 CRM and Business Process Checklist App. This enhances the user experience and productivity, which helps sales executives/CRM users spend more time on their core business activities.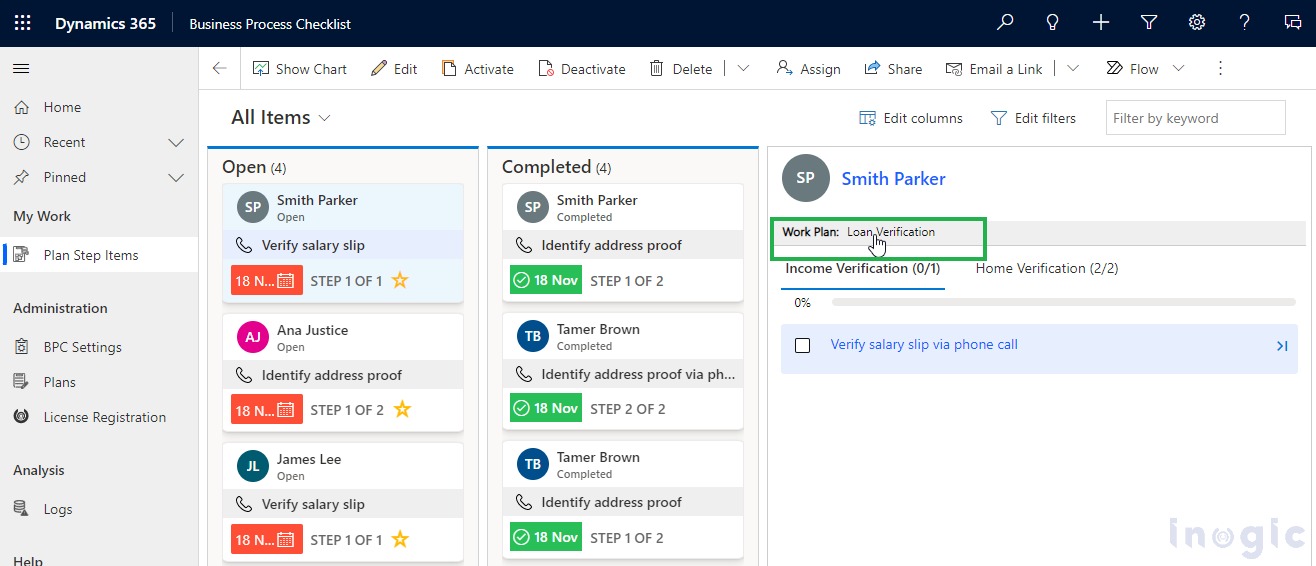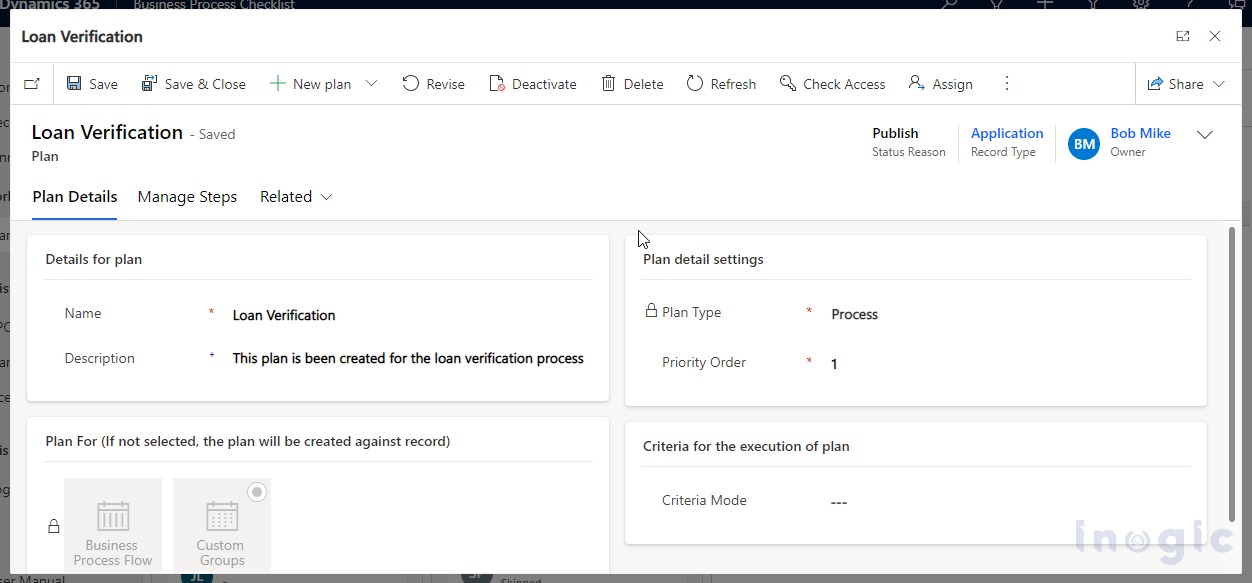 Complete steps using checkbox: Sales executives/CRM users can complete steps within the plans by clicking on the Once the CRM user selects the plan step and clicks on the checkbox, the completed plan step will start to appear in the completed plan step column, allowing the user to easily distinguish between ongoing and completed steps of the plans.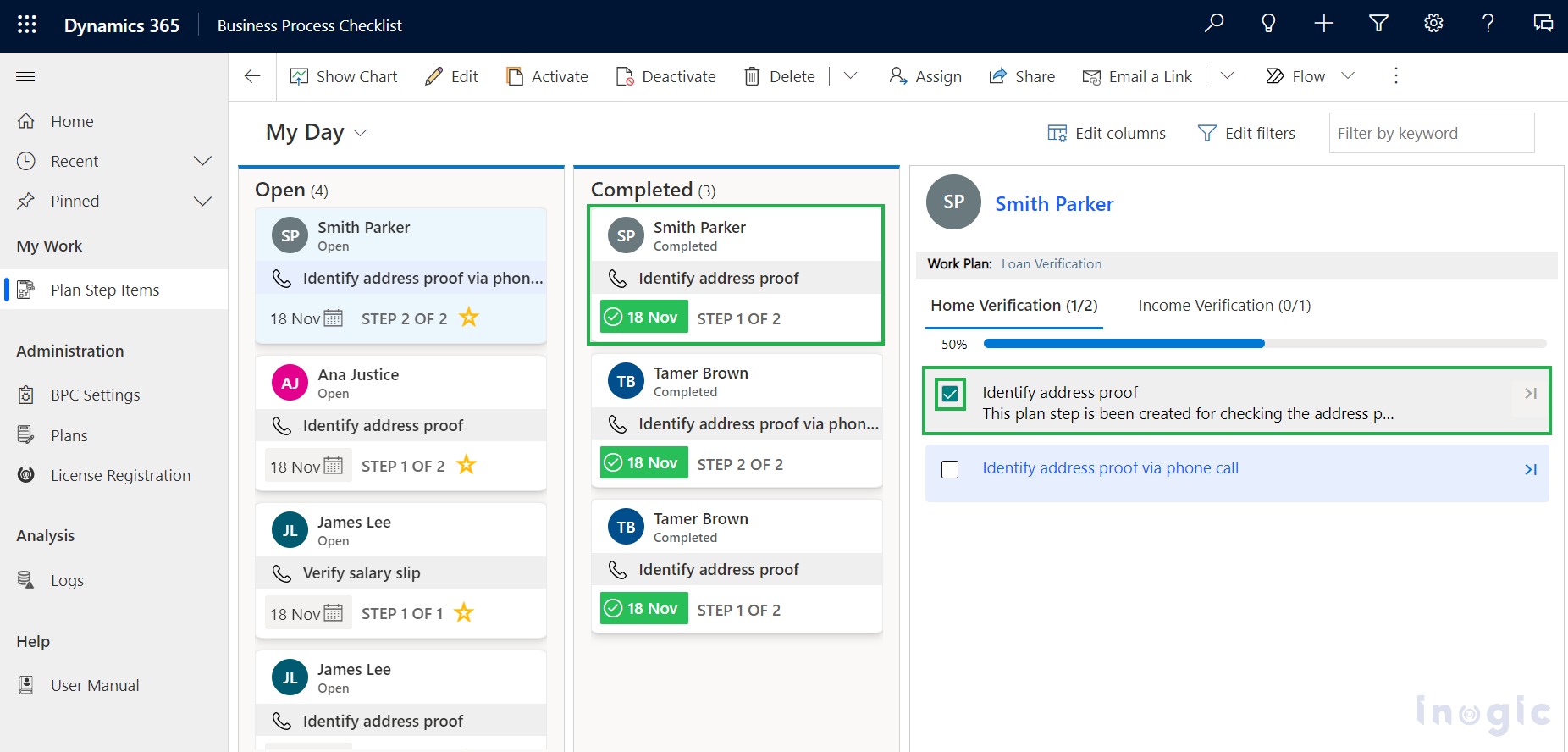 Set due dates for plan steps: The day that the plan step is supposed to be completed is known as the due date. Each open-plan step's due date is visible to sales executives or CRM users. Depending on the business needs, the due date can be adjusted. Due dates for plan steps can only be adjusted for future dates, not vice versa.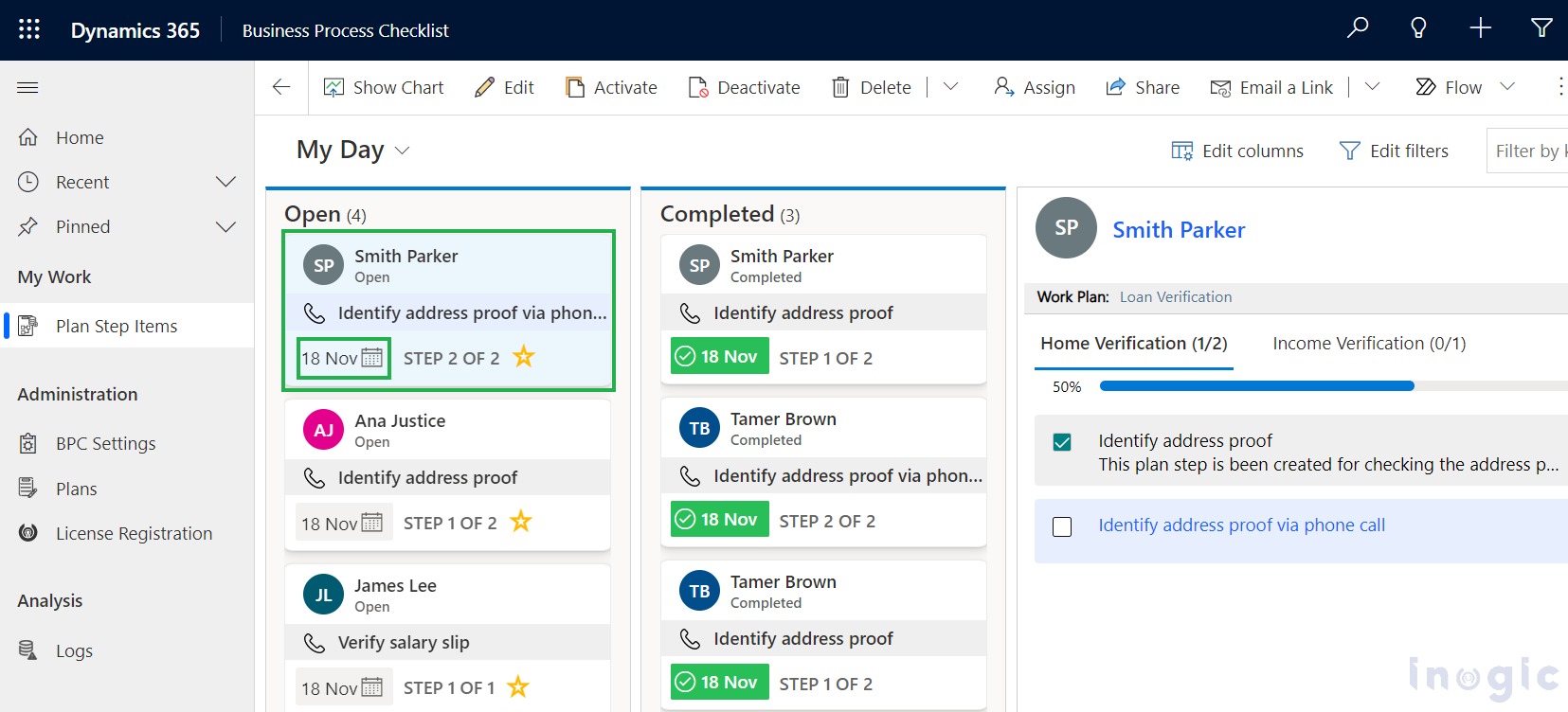 This was just a sneak peek of the business process checklist app; there are more useful features to it than we can convey in a single blog post.
Are you piqued to try this agile productivity app?
You can download Business Process Checklist from our website for a 15-day free trial and get a personalized demo of this app by mailing us at crm@inogic.com.
Get consistent results from your business processes by using Business Process Checklist App with Dynamics 365 CRM. Create interactive plans with best practices for completing daily tasks with maximum success.
PS. If you liked how Business Process Checklist helps you enhance your business processes, then you'll surely love User Adoption Monitor, a Microsoft AppSource preferred app for monitoring user activities and improving the adoption of Dynamics 365 CRM in your organization.