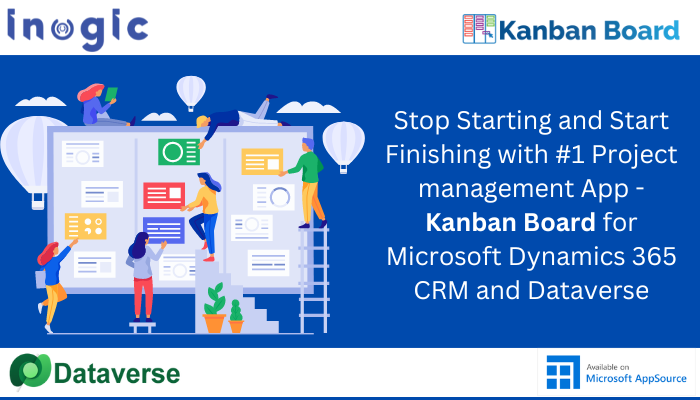 When you are at your favorite Pizza house or Burger shop, have you ever wondered what those boards with different columns mean? You know, the ones where the cashier keeps adding and removing different tickets in different columns? It is like those 'do, doing, done' boards that we make with sticky notes but better. To have all your tasks managed/organized in simple lanes and keep track with just a single peek. Works like a charm, right? It's what we call as Kanban method. Used by organizations around the world as a visualization tool with project management capabilities.
IT and Software companies using Agile or Scrum methodology want to visualize their day-to-day tasks, and project progress and easily prioritize them, have been using Kanban boards for a while now. And when using Microsoft Dynamics 365 CRM, Kanban Board by Inogic is the #1 and more preferred Kanban Solution for you out there.
Kanban Board is an intuitive app providing a card-based Kanban view for Microsoft Dynamics 365 CRM data. It brings the following benefits to the table for organizations using Microsoft Dynamics 365 CRM / Dataverse:
Increased visibility
Enhanced productivity
Promote clarity
But considering Microsoft Dynamics 365 CRM has its own inbuilt Kanban view, what makes Kanban Board by Inogic unique?
Inogic is one of the leading Microsoft Gold ISV and has been enhancing Microsoft Dynamics 365 Customer Engagement capabilities for a better user experience. From catering to the needs of industries across verticals, we provide adoption, automation, and visualization apps for Microsoft Dynamics 365 CRM and Dataverse, which are further categorized as per organizational needs viz, Geo-spatial app, Storage & Document management apps, visualization apps, Productivity apps, Integration apps, User Adoption apps, and SAAS management apps. Browse through them to learn more.
Coming back to our Visualization app Kanban Board, let us see why our clients prefer Kanban Board as their go-to Kanban Solution.
Why we are preferred Kanban App by Microsoft AppSource and Clients alike:
1. Create a Kanban view for Custom as well as OOB entities in Dynamics 365 CRM.
2. Users can enable Kanban Board across devices for Web, Mobile, and Tablets.
3. Users can organize and categorize the records in the Kanban view according to the Business Process Flow (OOB as well as Custom Business Process Flow) specified for a given entity.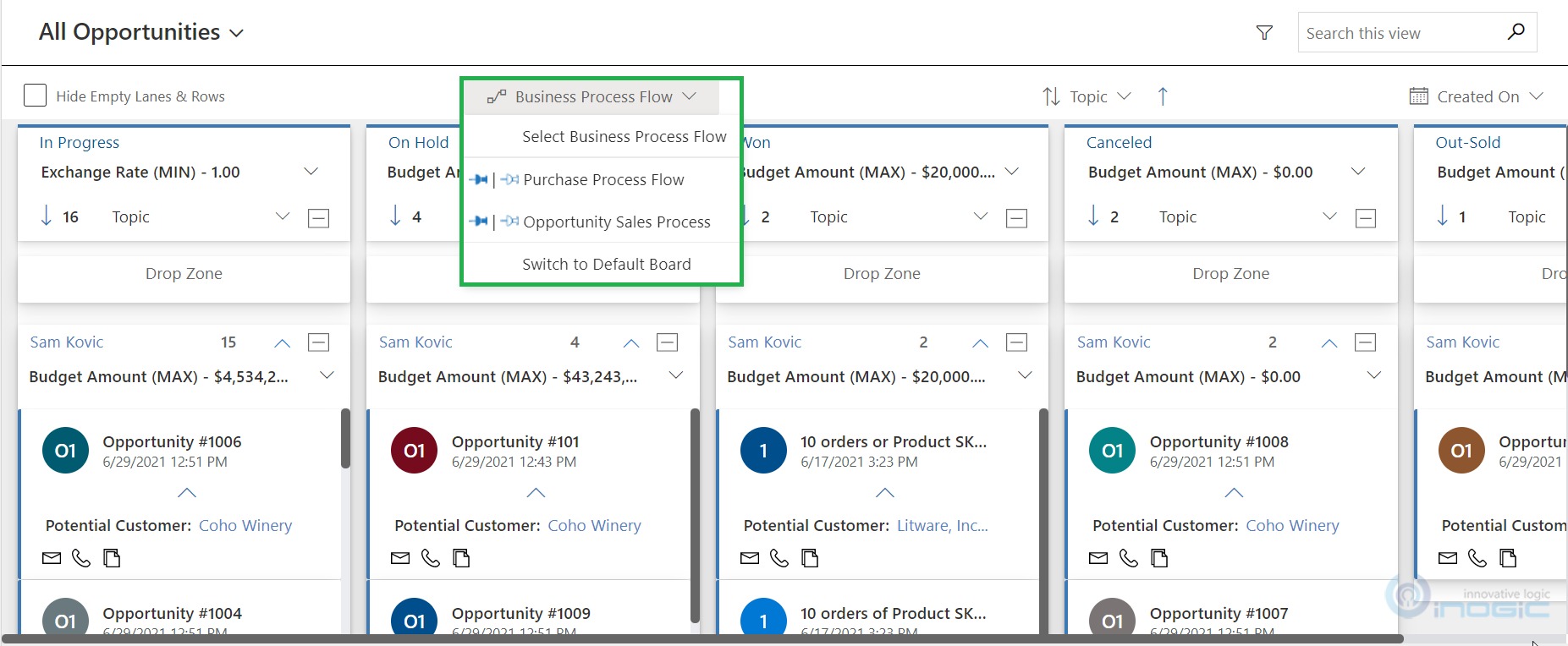 4. Customize the fields you can view on the Kanban cards.
5. You can define up to 3 fields of the numerical datatype. The aggregate values of those fields will be displayed on each lane and row header.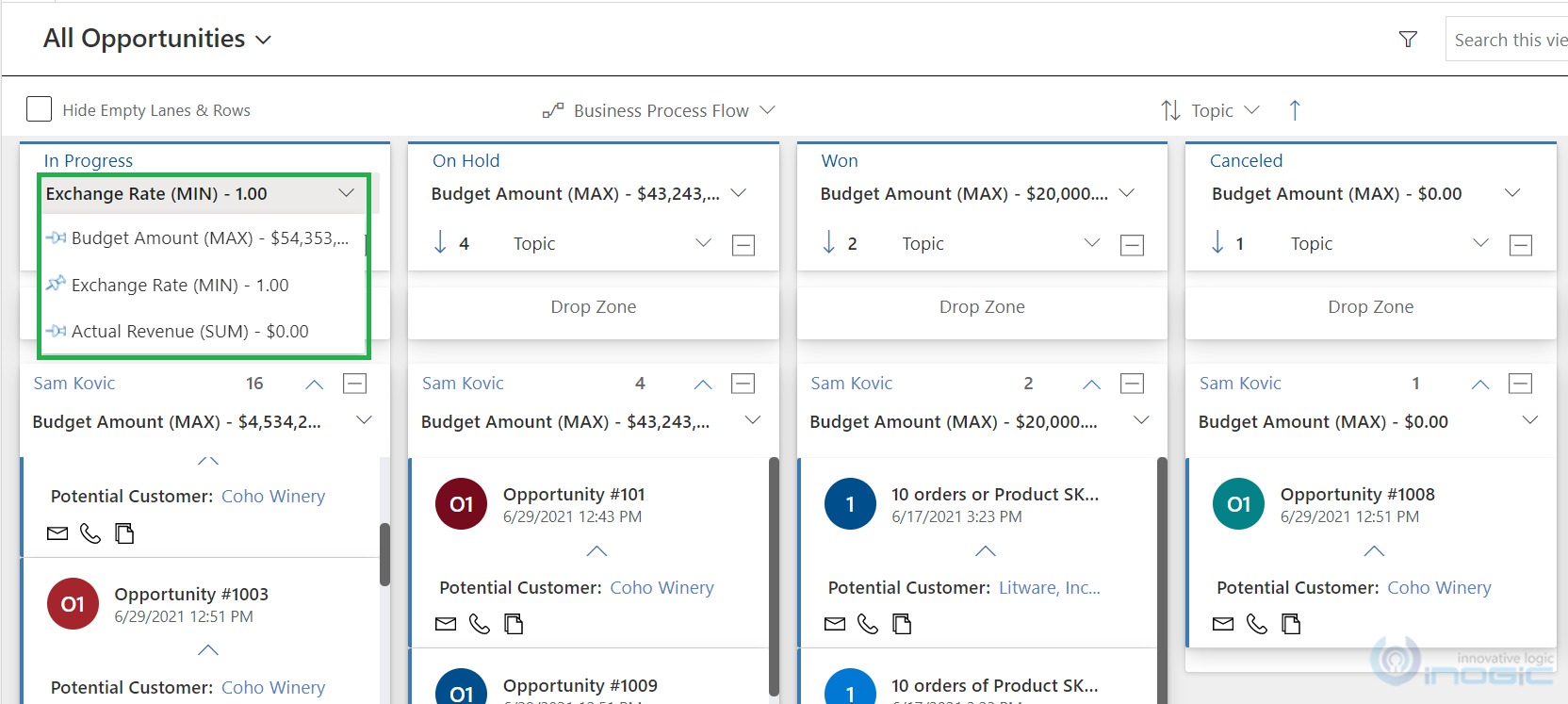 6. Users can configure the Kanban Board for both the main grid and sub-grid in Dynamics 365 CRM as well as on system and personalized views.
7. Allows you to define up to three quick activity actions for each card.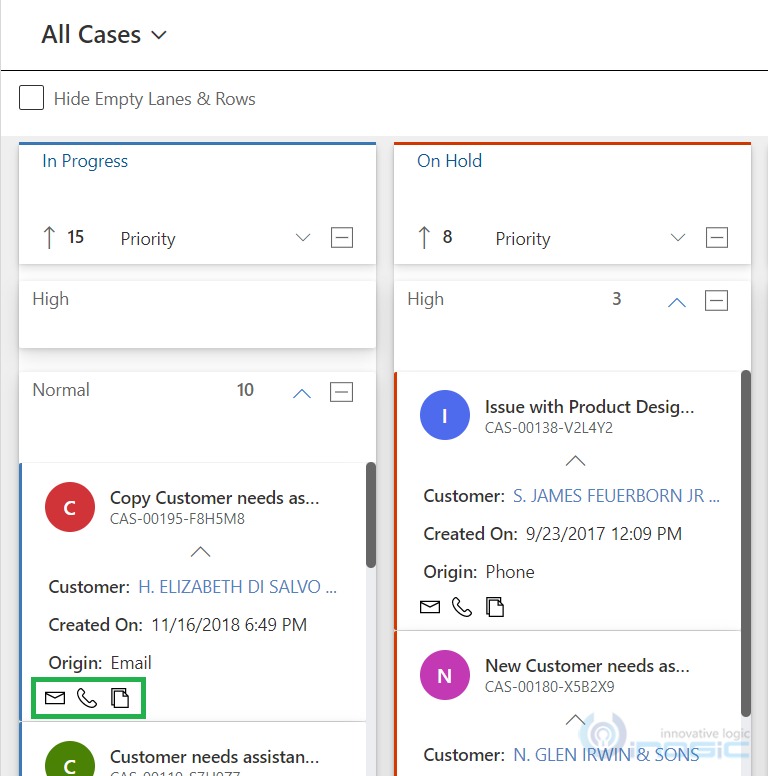 Not limited to these features, our Kanban Board is a 5-star rated app on Microsoft AppSource, the leading marketplace for apps and add-ons for Microsoft Dynamics 365 CRM and Dataverse.
What do you think of this adaptable and agile visualization app? Give it a try by downloading the free trial from our website or Microsoft AppSource. Drop us a mail at crm@inogic.com and our product experts will give you a personalized demo as per your business needs.
Quite impressive, eh?
Learn more about the other visualization app Inogic has called Map My Relationships. It provides a 360 view of relationships and connections of Microsoft Dynamics 365 CRM records. A mind map visualization tool right within your CRM.
Until next time!