Now we can customize the timeline with some more additional features added in the 2022 wave 2 release, so let's see how can we configure and use these new features:-
Profile Picture:
Now you can manage the setting for whether to show or hide the user profile picture on the timeline view.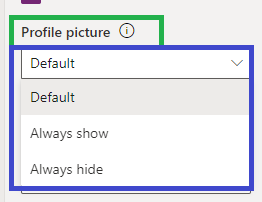 On selecting Always hide, the profile picture will not display on the timeline and it will look like the below: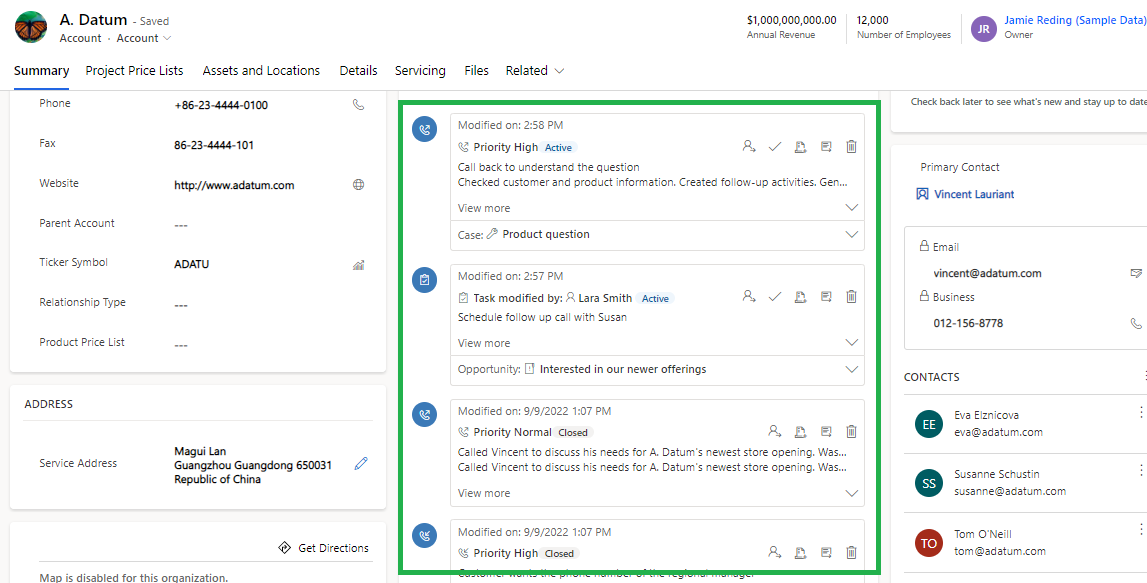 Set the sensitivity value to "Load more" automatically while scrolling:
You can select how many records need to be visible on click of "Load more" in the timeline as High (90% of records), Medium (70% of records), Short (50% of records) ad None (Disable scrolling to retrieve records).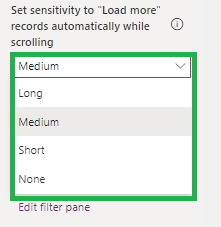 Additional Filters in the "Edit Filter Pane":
In the Edit Filter Pane, you can now filter the timeline records by newly added filters i.e. "Activity Status Reason" & "Posts By" as displayed below: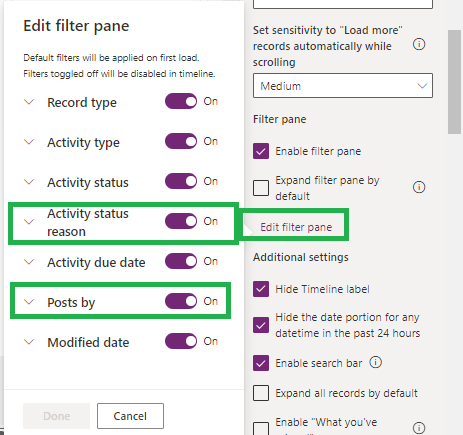 Additional Setting: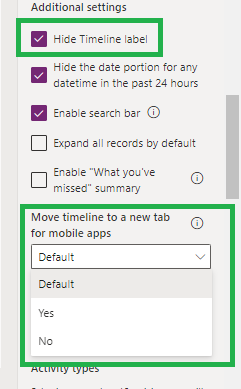 Hide Timeline Label:
It will hide the "Timeline" label on the form as shown below: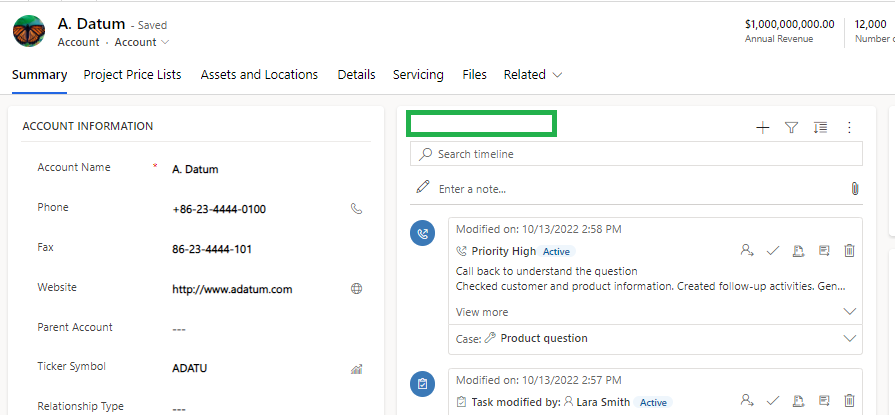 Hide the date portion for any DateTime in the past 24 hours:
By enabling this, the date will be invisible from Date-Time fields for any activity record that contains the respective date-time field value in the past 24 hours as shown below: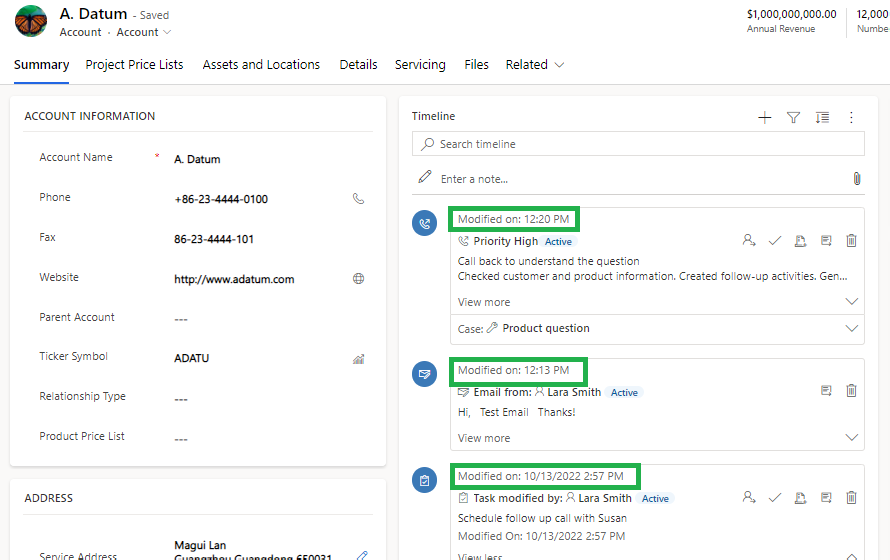 Move the timeline to a new tab for mobile apps:
On enabling this i.e. when set to Yes, Timeline will display in a new tab for mobile apps as shown below: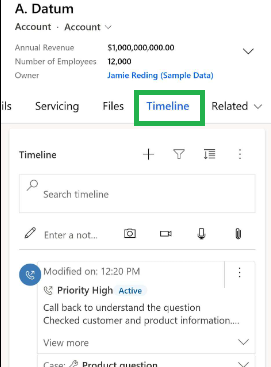 Records Setting
Select and Order Commands on activity record types:
In the Activity Types, on selecting of activity entity, now you can choose the commands you want to show on the timeline and also can change the order of the same.
Note: You can enable only 5 command actions at a time for the respective activity entity.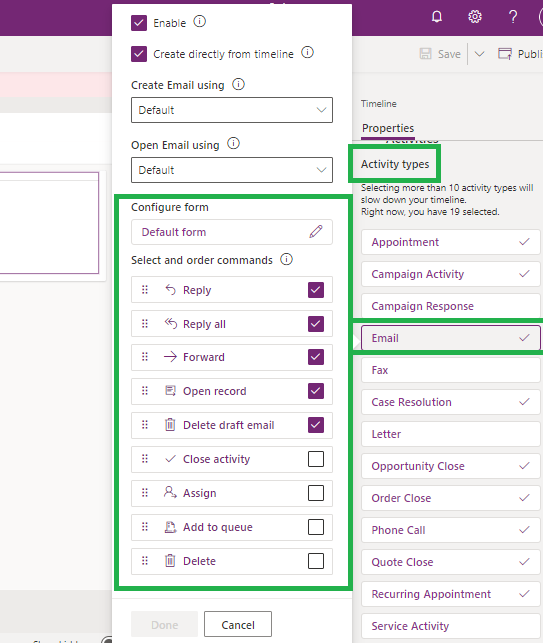 Regarding Records:
The timeline shows activities related to the current record and those rolled up from the other records. When the activity is for different records, these settings configure how that relationship is displayed.
Accounts, Contacts, Cases, and Opportunities linked to the activity will be displayed on the timeline record. You can enable or disable the same for the Timeline properties as shown below: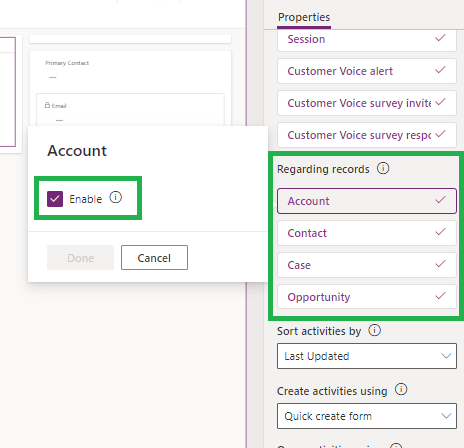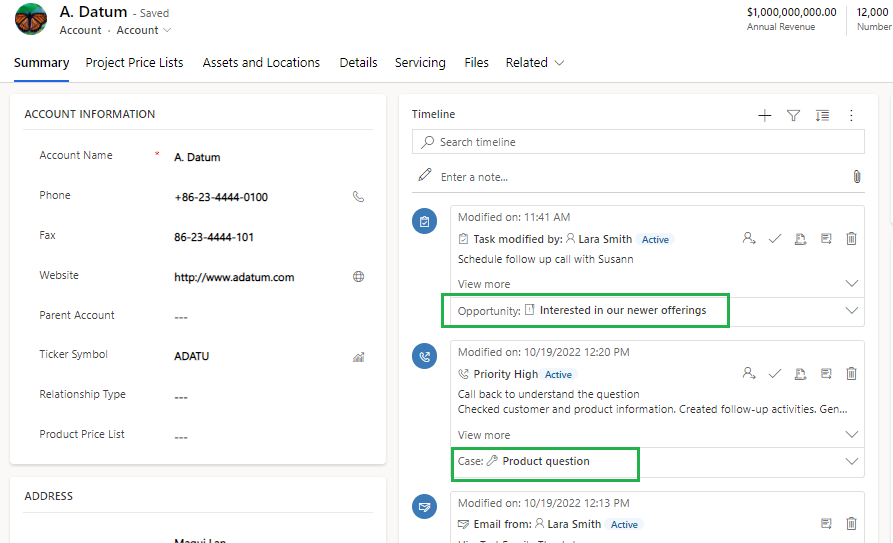 Notes -> Remove notes title when authoring
By enabling this, it removes the title input box in the quick authoring section of the timeline.
When Disabled: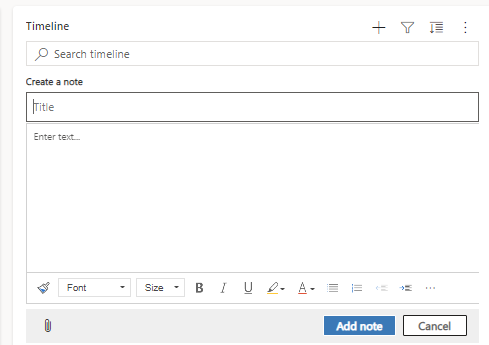 When Enabled: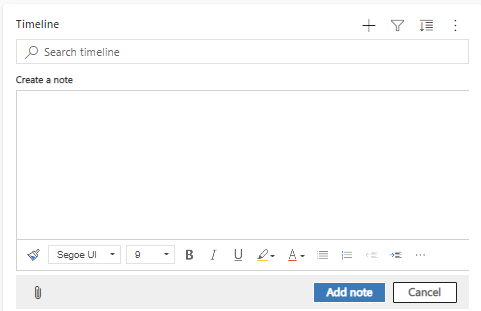 Conclusion
We can now configure the new Timeline features in Dynamics 365 CE.