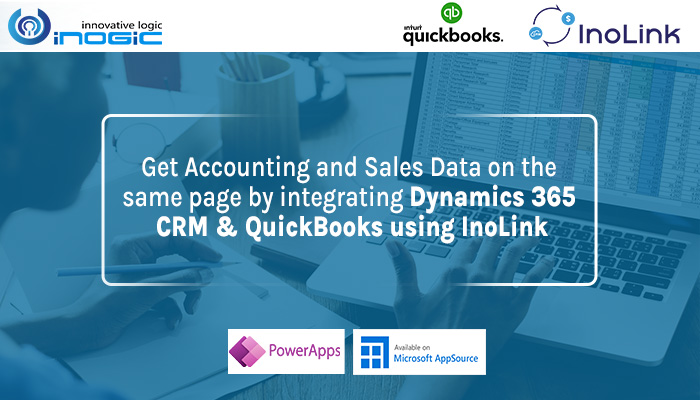 Tired of juggling between QuickBooks and Dynamics 365 CRM/Power Apps for accounting and sales data?  Searching for an easy way to keep track of accounting and sales data in QuickBooks and Dynamics 365 CRM?
Then your search ends here!
InoLink – a cloud-based productivity app that integrates Dynamics 365 CRM/Power Apps and Intuit QuickBooks – is just what you need.
So how can you benefit from using InoLink?
Consider a scenario, whereas a Sales Manager you have to make a quick decision about offering payment terms to a particular customer. But before this, you have to check the financial credibility of the customer – whether or not they make payments on time. In such a situation when time is of essence it's quite frustrating to wait for confirmation from the Accounts department.
But, imagine if the accounting information of that customer is available for you in Dynamics 365 CRM itself!
Wouldn't it save your time and help you to make decisions quickly?
This is what 'InoLink' does for you.
A preferred app on Microsoft AppSource – InoLink gives you a 360-degree view of customer accounting information within your Dynamics 365 CRM by synchronizing the transaction history and aging details from QuickBooks to your CRM.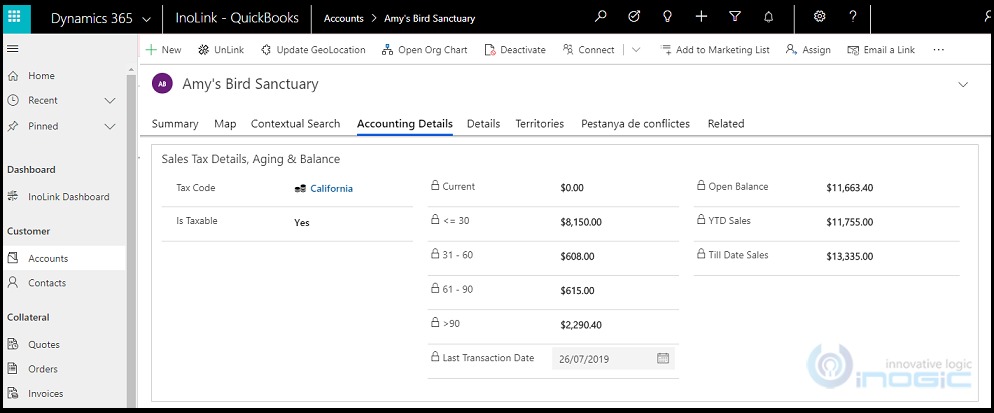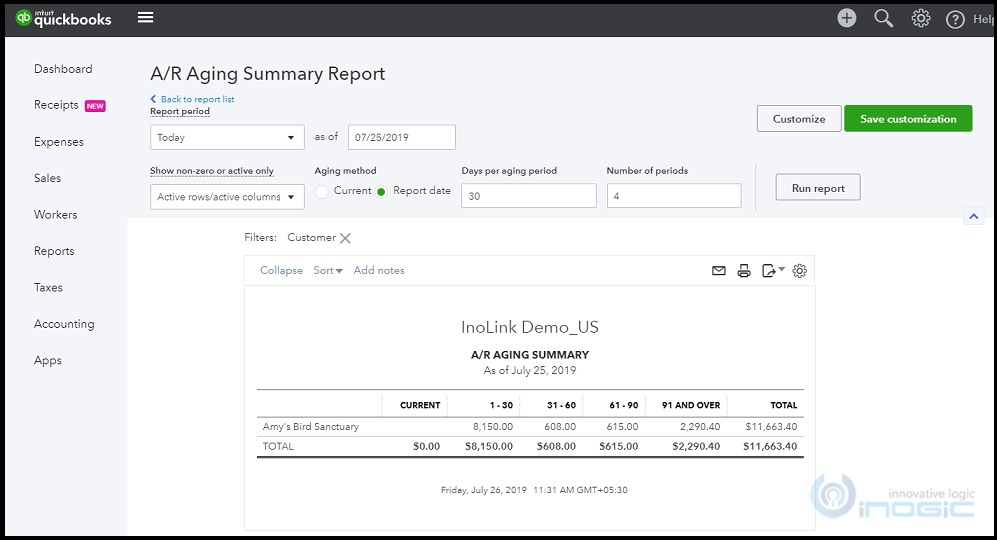 And there is more!
You can sync one or more QuickBooks companies with a single instance of Dynamics 365 CRM, view customer recent transactions, top customers, and other information in Accounting Dashboards within Dynamics 365 CRM.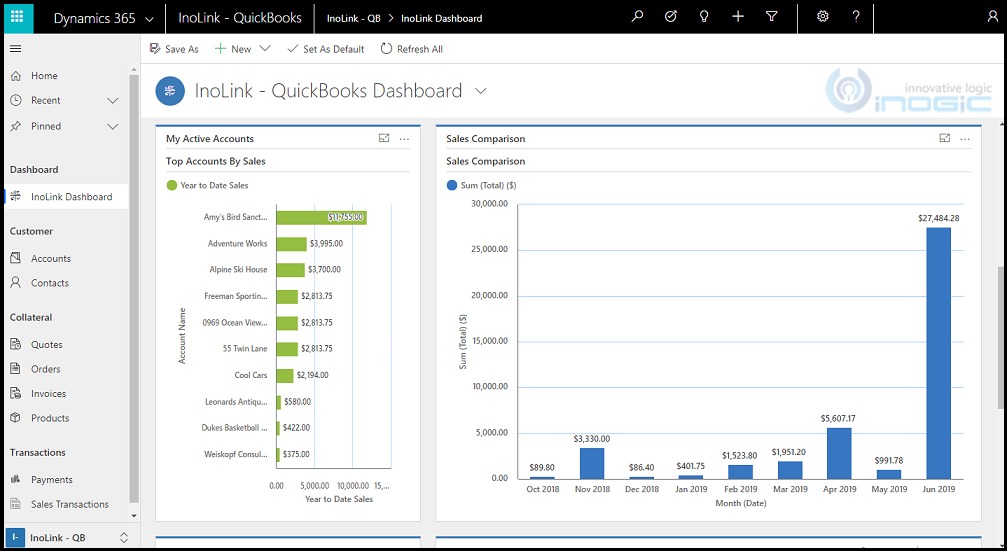 Moreover, you can avoid duplication of data between Dynamics 365 CRM and QuickBooks as it facilitates the processing of real-time data from Dynamics 365 CRM to QuickBooks in a secure channel.
So, what say?
Isn't InoLink an apt app to sync your CRM and QuickBooks to keep your customer data clean, organized, and up-to-date?
Then feel free to download and explore this amazing integration app from our website or Microsoft AppSource for a trial period of 15 days.
For more information on our Dynamics 365 CRM/Power Apps productivity apps mail us at crm@inogic.com
In the meanwhile, check out our suite of 1 Click productivity apps for Dynamics 365 CRM/Power Apps.
Adios!