If you have been using Dynamics 365 Sales for a while now, you would know that adding products to Opportunity has always been a tedious job. That's because until a couple of years ago, it only supported adding one product at a time. It would open up a Line Detail form with the option to choose the product or enter description for a write-in line item – save and click new to add the next line.
Back then the most wanted customization had been Editable Grids for line item entry. Editable Grids was a tabular excel like presentation that would quickly allow users to move across cells and add the details quickly. It was definitely better than one product at a time!
Come UCI or Unified Interface and the editable grid experience went back to adding one line at a time through a quick create form.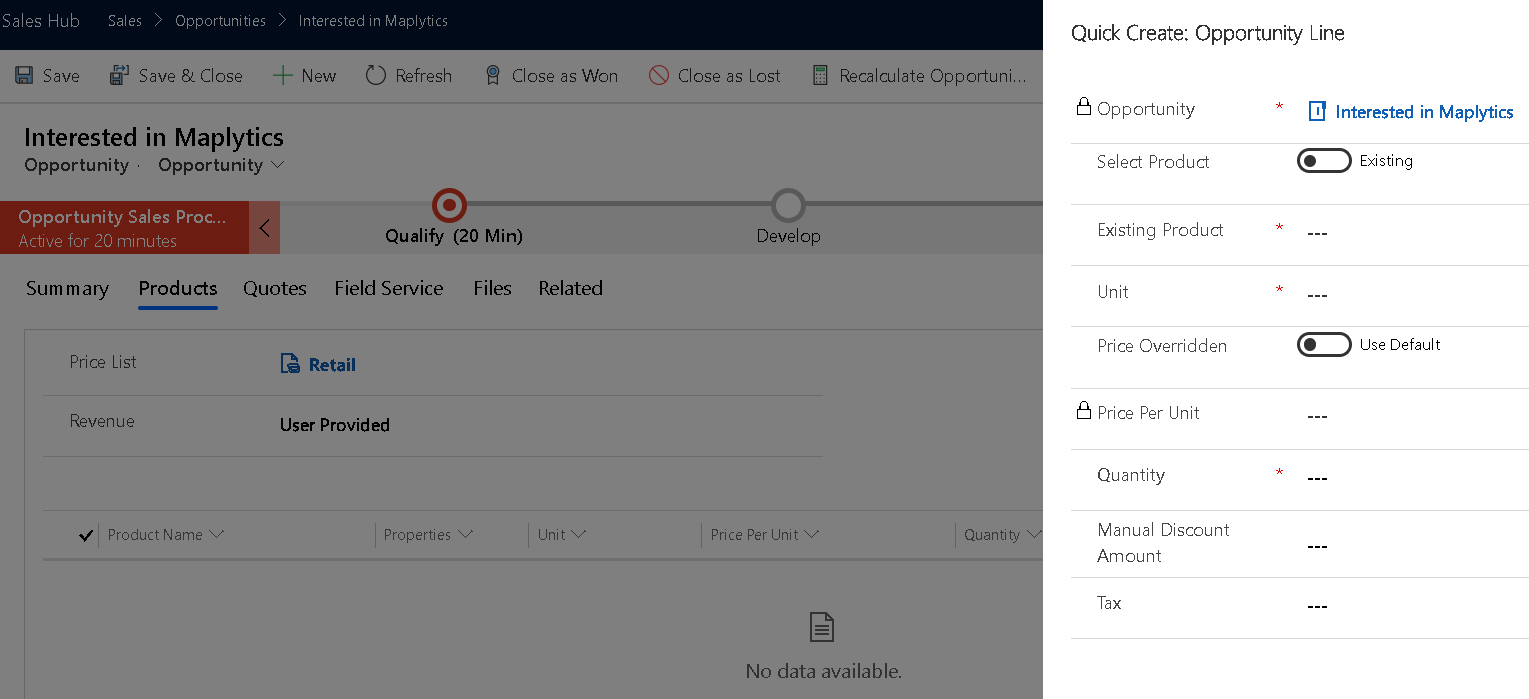 With 2020 Release Wave 1, it is now possible to add multiple products/lines to Opportunity in one go.
If you don't see this yet in your CRM Online environment already enabled for 2020 Release Wave 1, that is because this is not enabled by default in the environments.
To enable this, navigate to Sales Hub -> APP Settings -> Product Catalog Settings

Once you have this enabled, when you try to add a new line to opportunity, you will see the following popup show up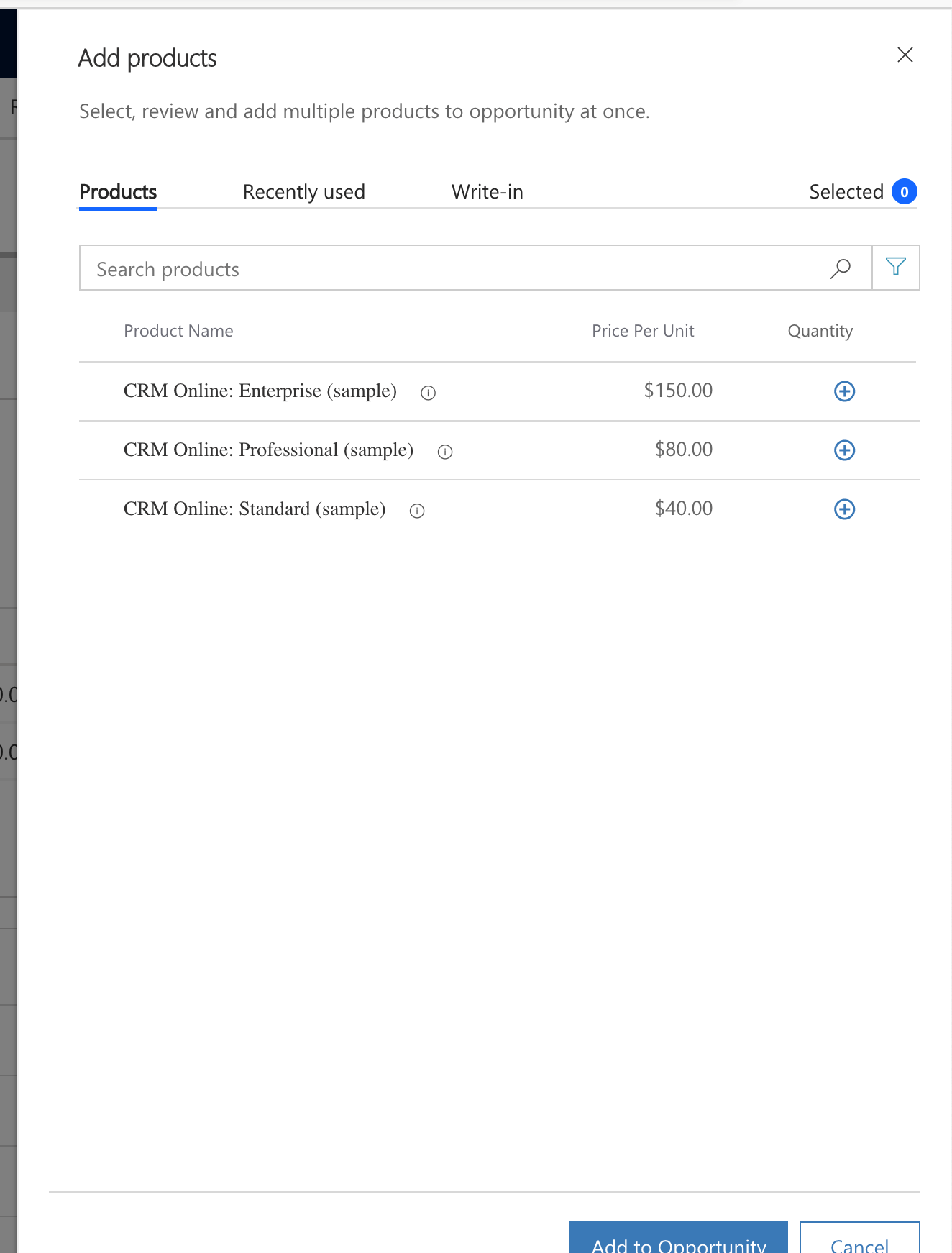 Products: That lists the products from the product catalog for selection.
Recently used: The recently used items list for quick selection. Usually you will find the products already selected from the product catalog on this opportunity.
Write-In: In case you wish to add write-in lines.
Now add both products from the product catalog and write-in lines in one go!
Click on the (+) icon to add the products, the selected tab shows the lines included in the sales document.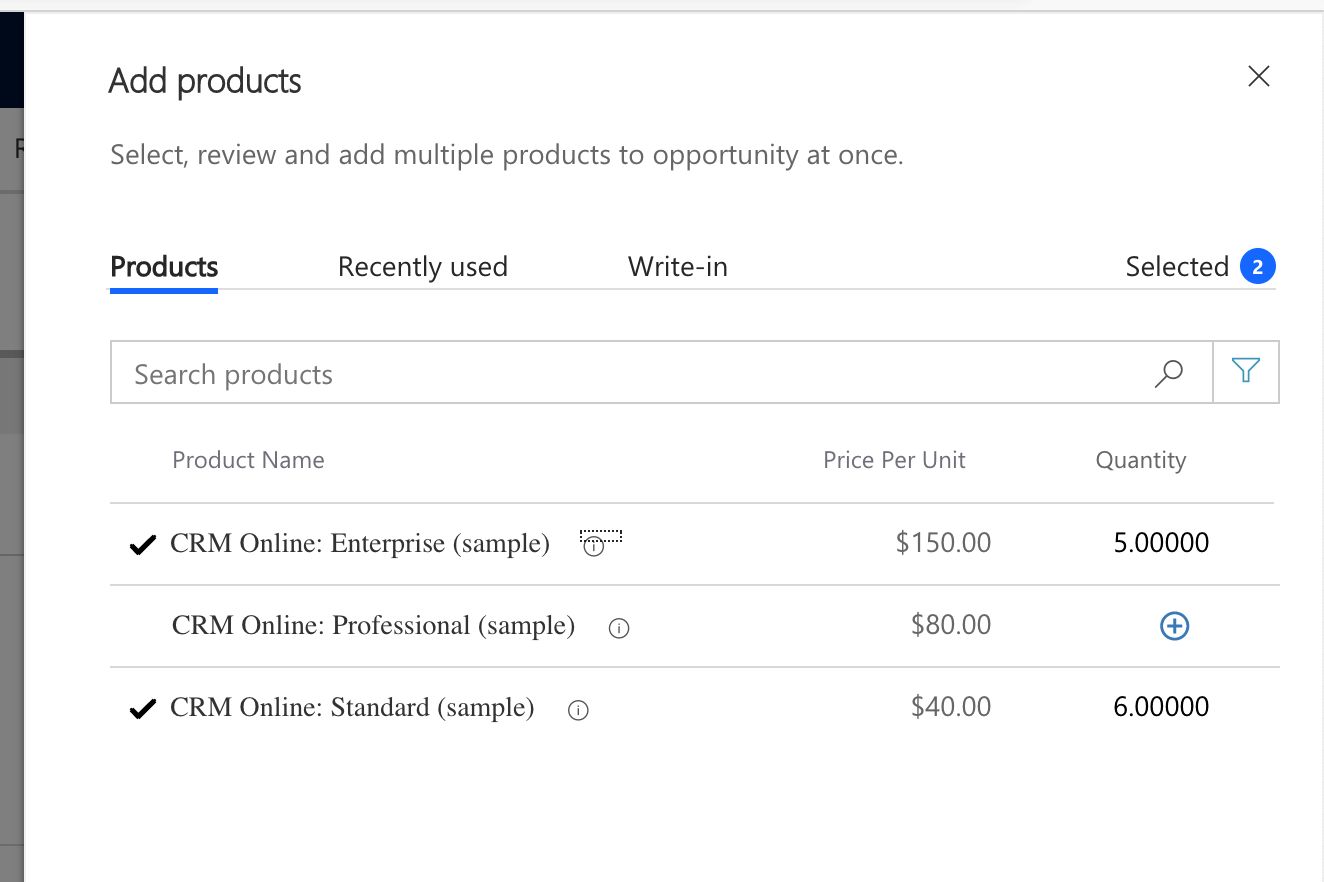 If the price list was not selected, the price per unit is available for editing as well.
Click on the product name itself and it expands to show additional options.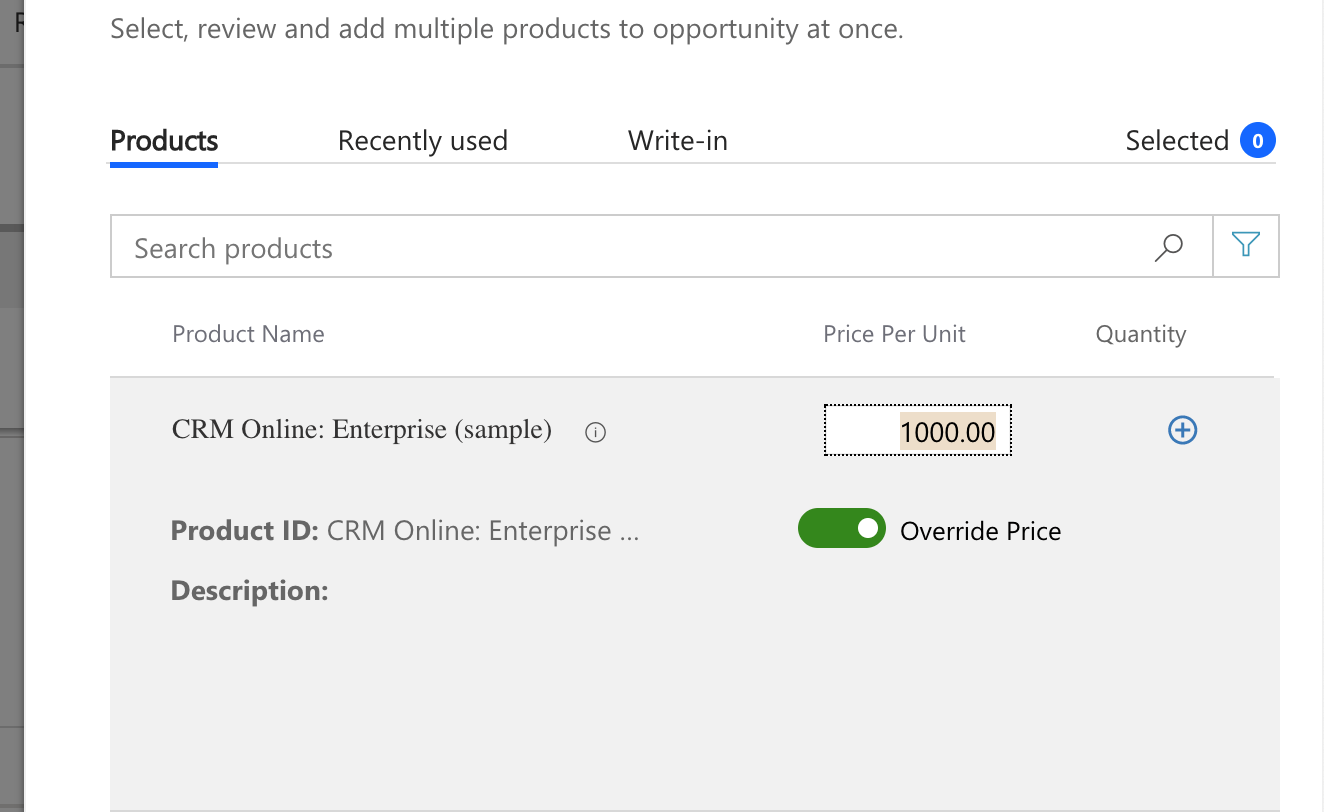 Click on the info (i) icon to bring up additional details of the product without navigating out of the screen.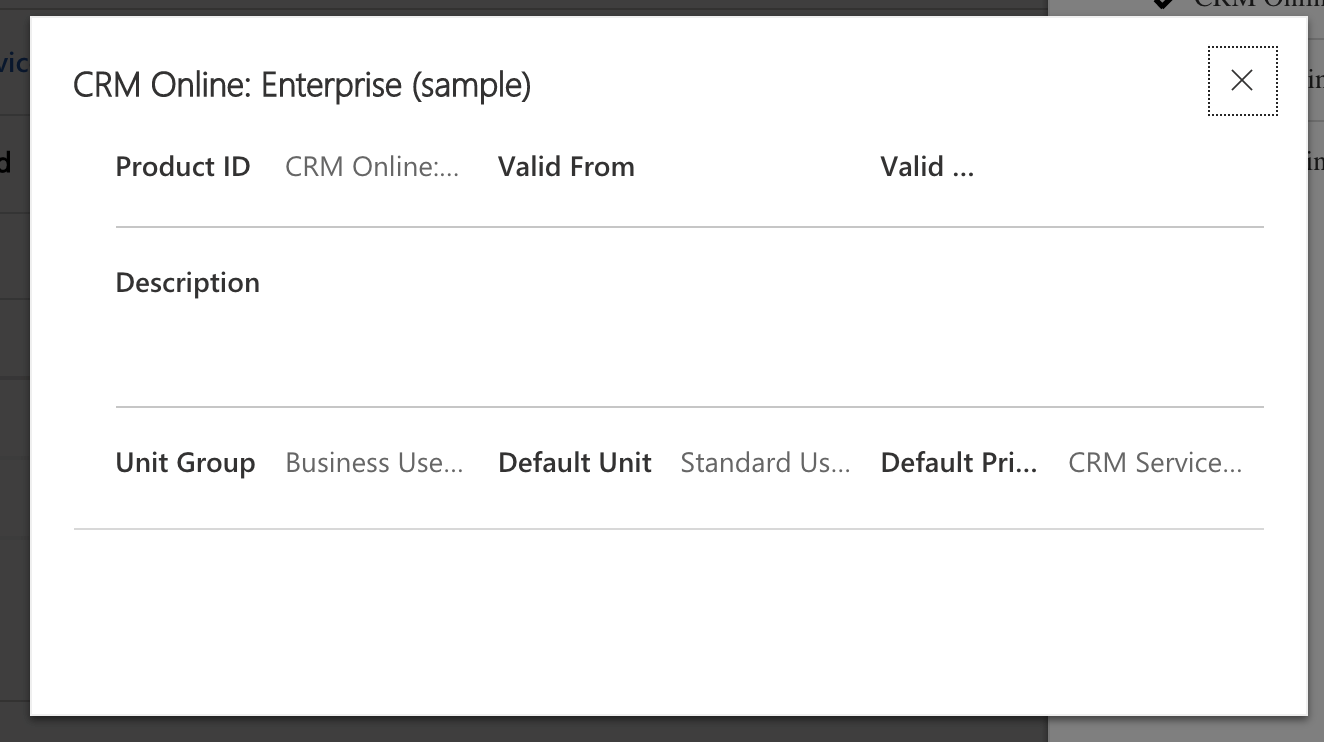 Search for products by Product Bundles, Products or Product Family.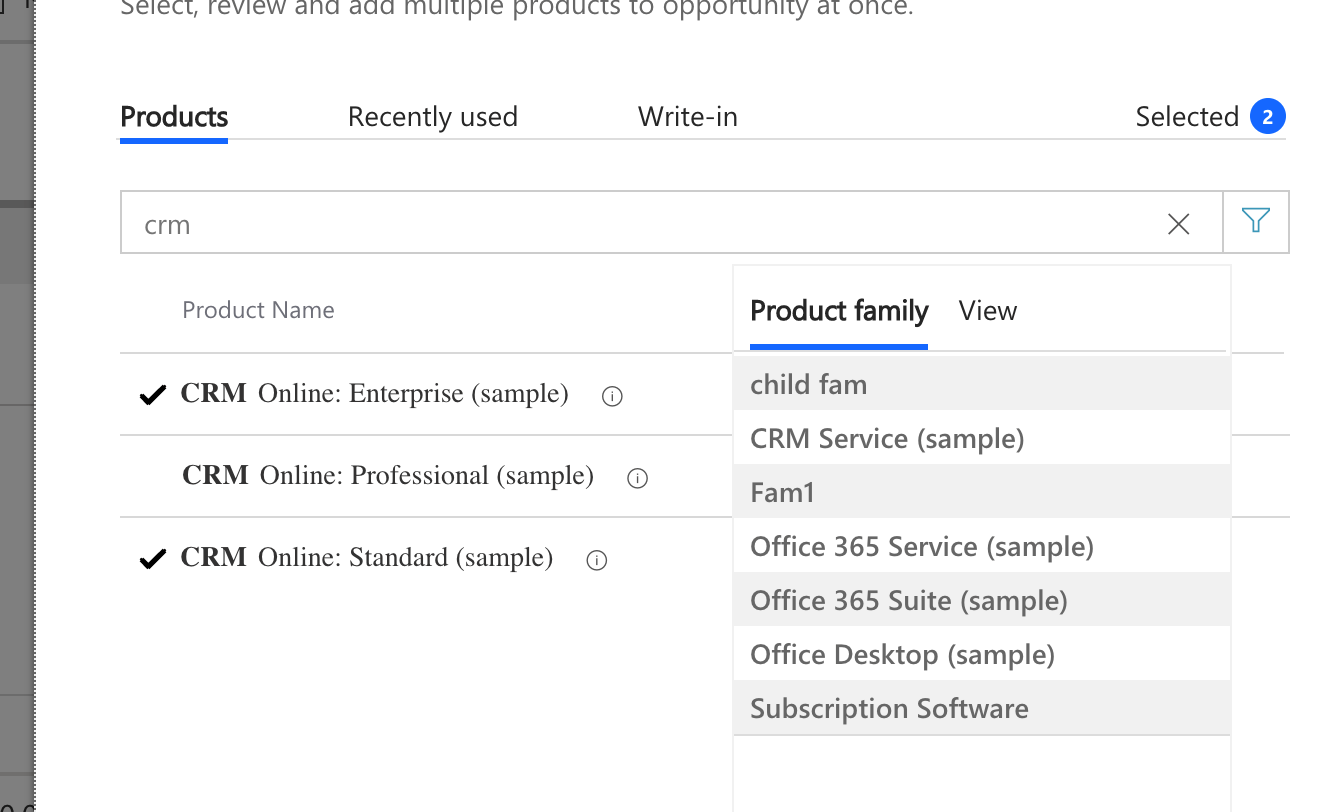 The View tab gives option to filter to Products or Product Bundles.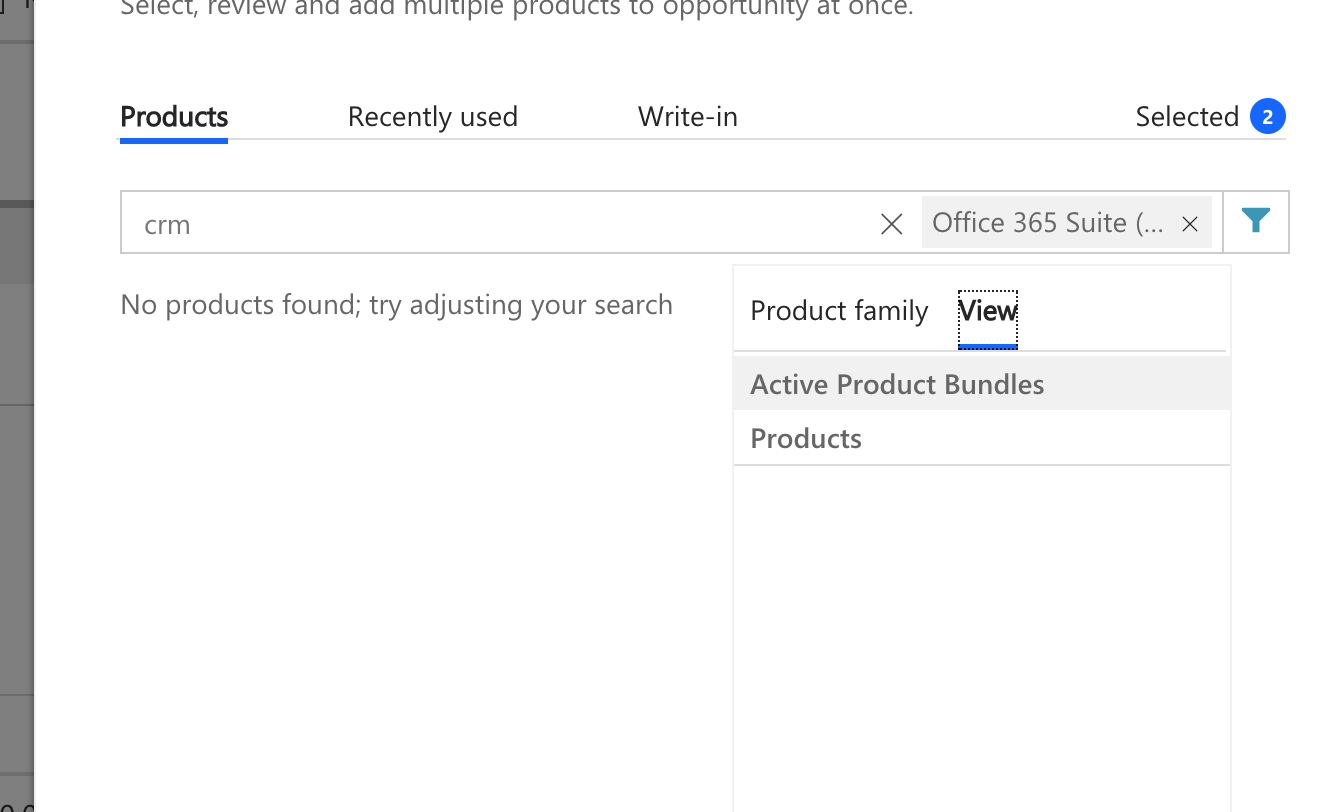 Go ahead and add the write-in lines.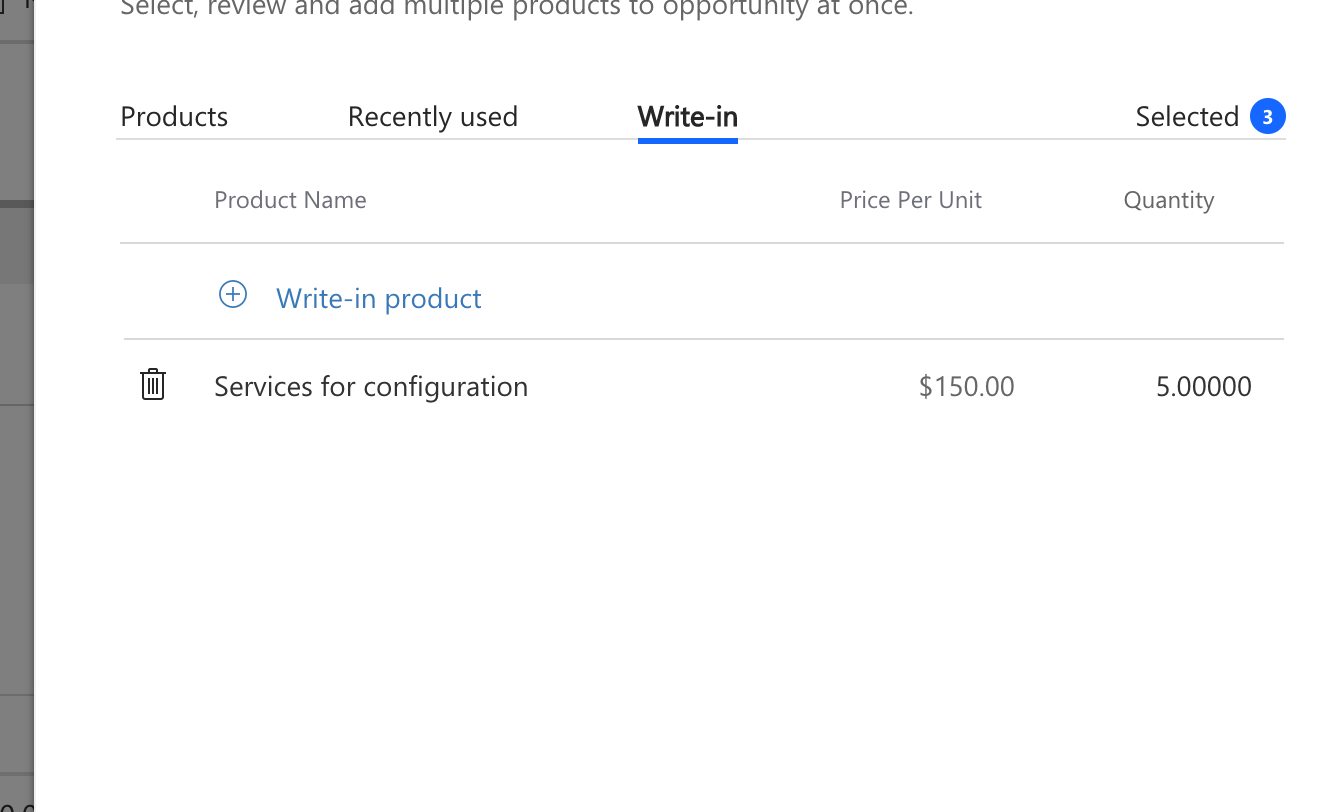 Once done, see all the items included in the selected tab and click Add at the bottom to include these.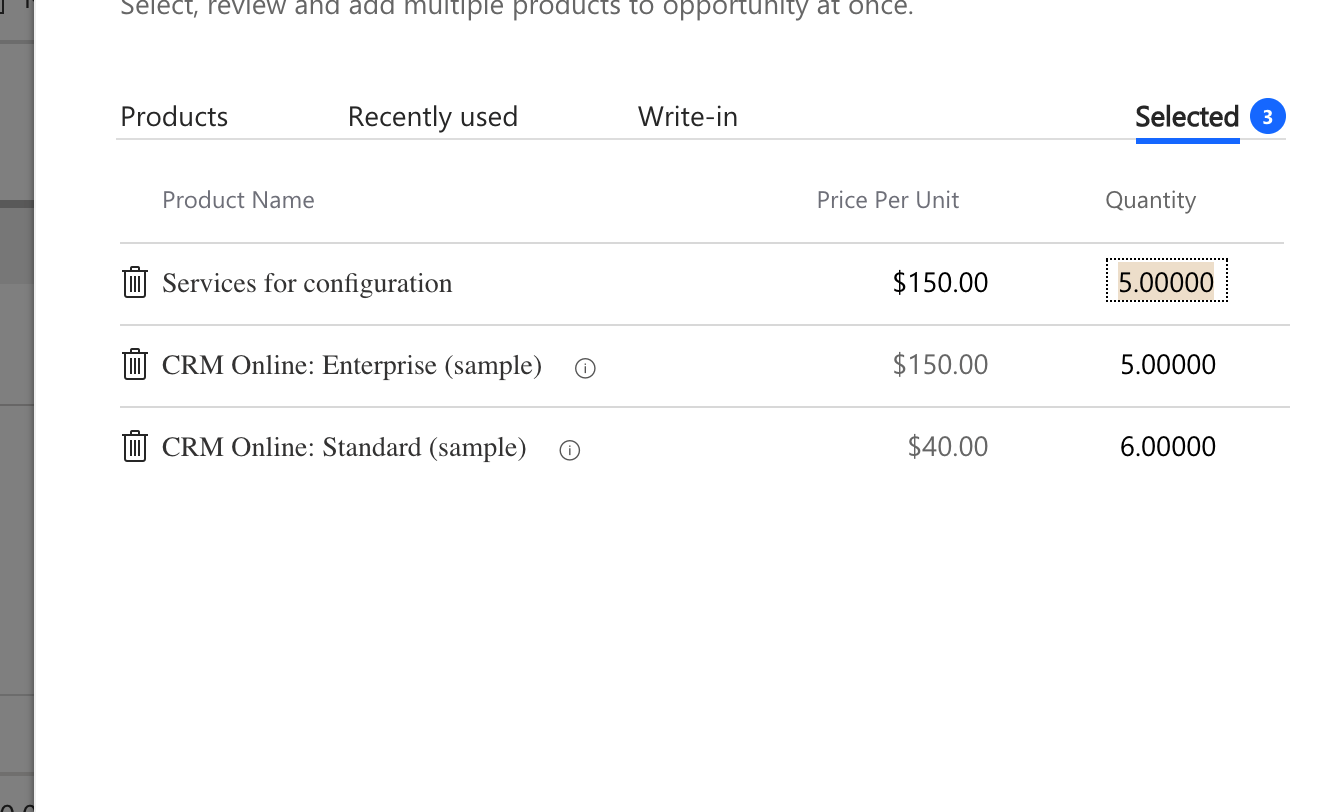 Though the intent is good, it does have a couple of limitations that show upfront, that might hopefully be addressed until GA. Note, this feature is currently in PREVIEW.
If you are on an existing document with lines already present, the ADD products will not display the existing status – ADD PRODUCTS strictly works to add new lines and not edit lines in case you wanted to change the qty or price.
If you are using Product properties, it does not allow you to edit properties and you will be required to edit them after they have been added.
You can only add up to 20-line items at one go using this feature. The count includes items selected from product catalog as well as the write-in line items.