Introduction
If you are looking to keep your email messages private then here is the latest feature of Dynamics 365 CRM – 'Auto Capture' by which you can view and keep your email message private against relevant entity record unless you convert it into Tracked email.
Note: To use this feature, make sure your Server Side Sync is configured with your environment.
Steps to Configure Auto Capture:
1. Login to your Dynamics 365 environment. Go to settings ->Administration -> System Settings -> select Preview tab -> Accept license terms -> select option Yes for Organization Insights Preview as given in below screenshot: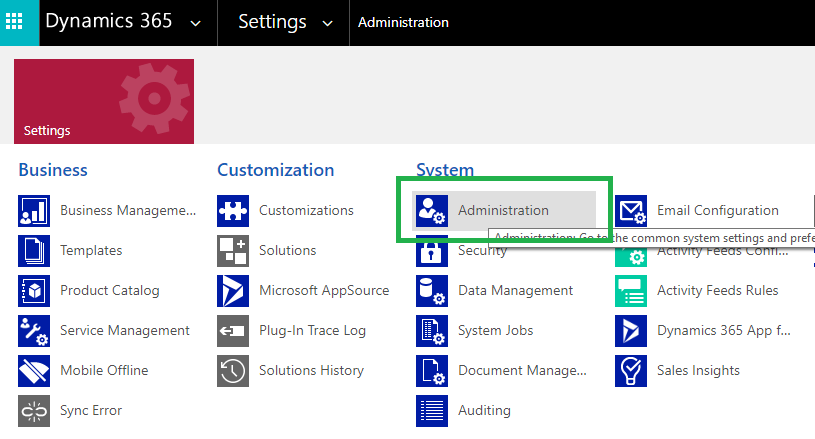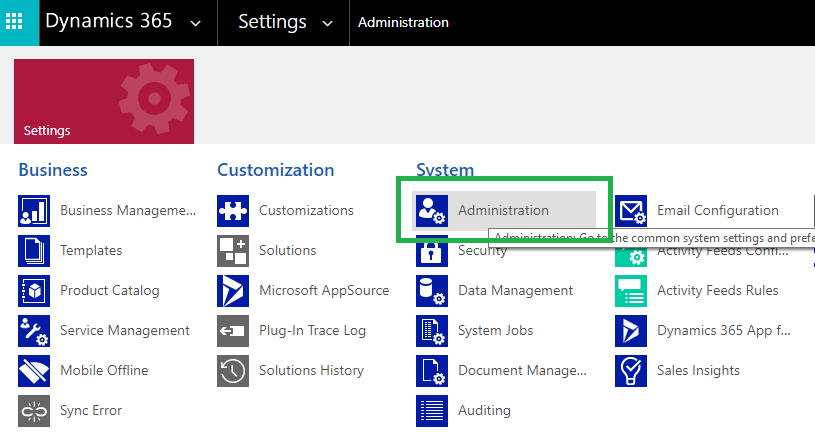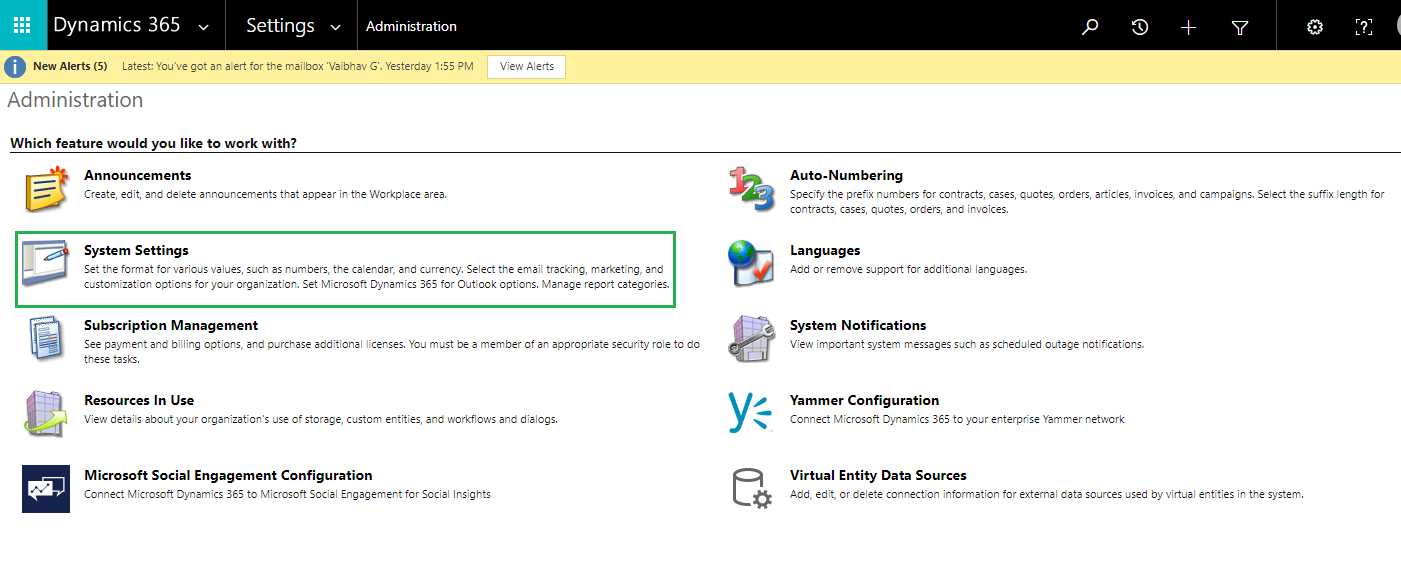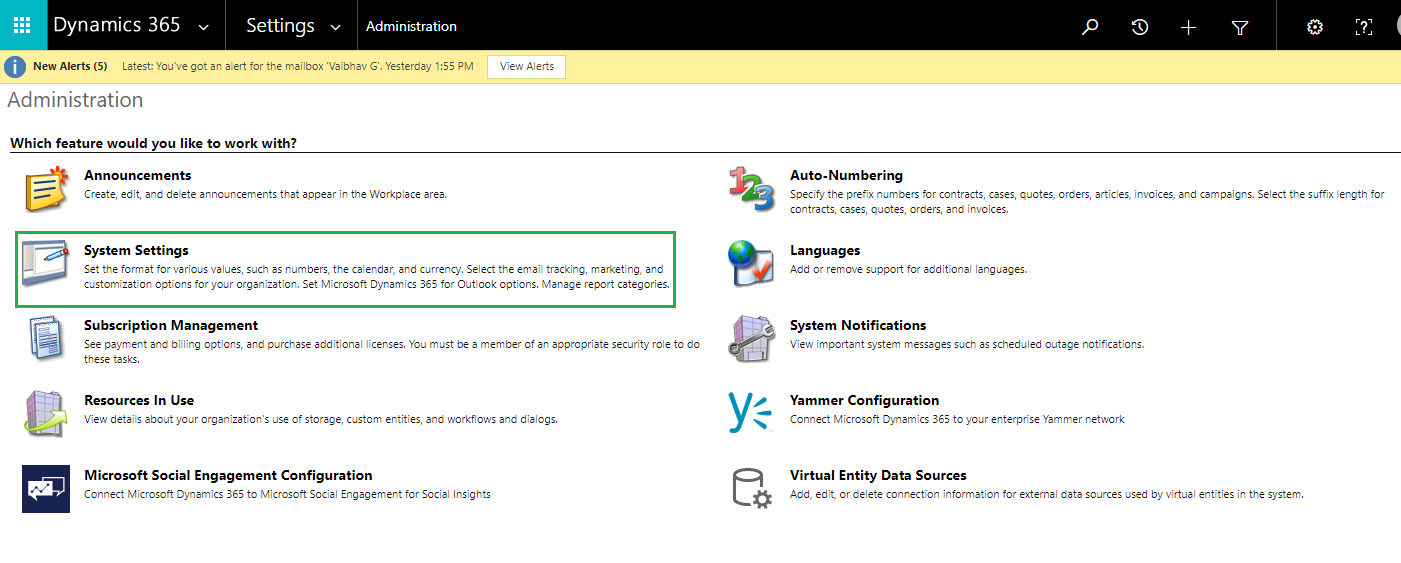 2. Select Sales Hub app in UCI interface. Go to Sales insights Settings in Area -> Select Global settings under Sales Insights. You will then find option for 'Auto Capture' as given in following screenshot. Click on 'I Accept' button.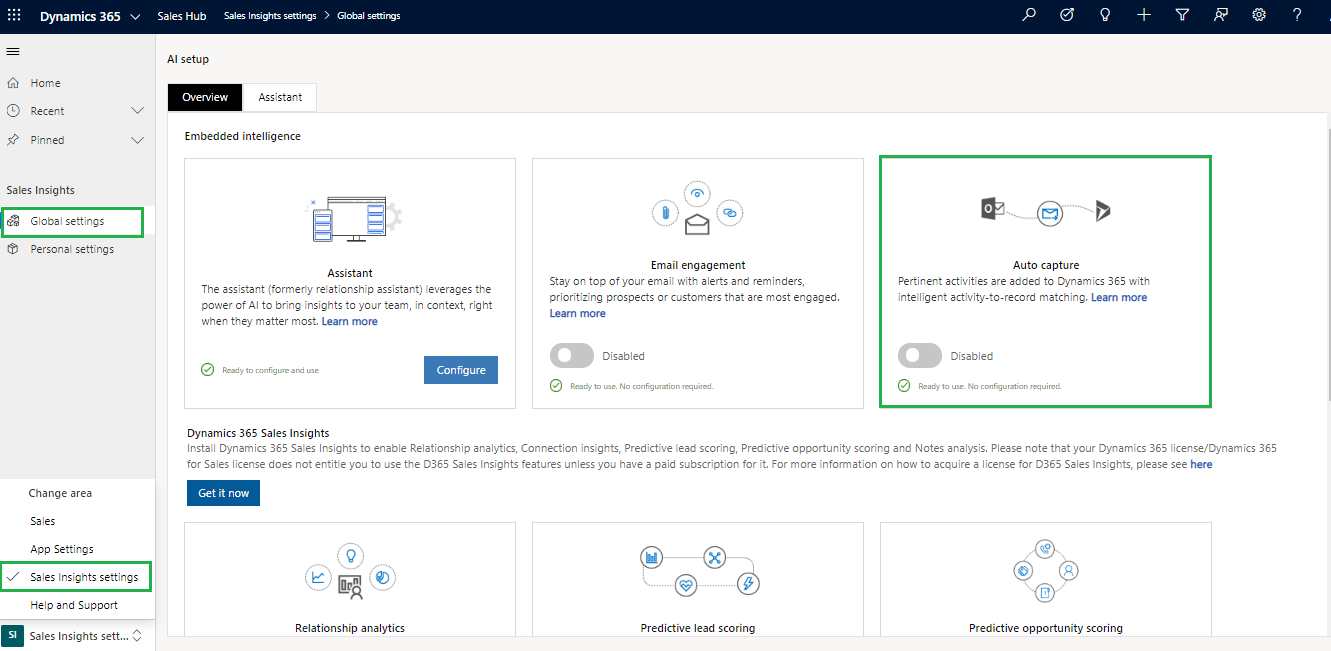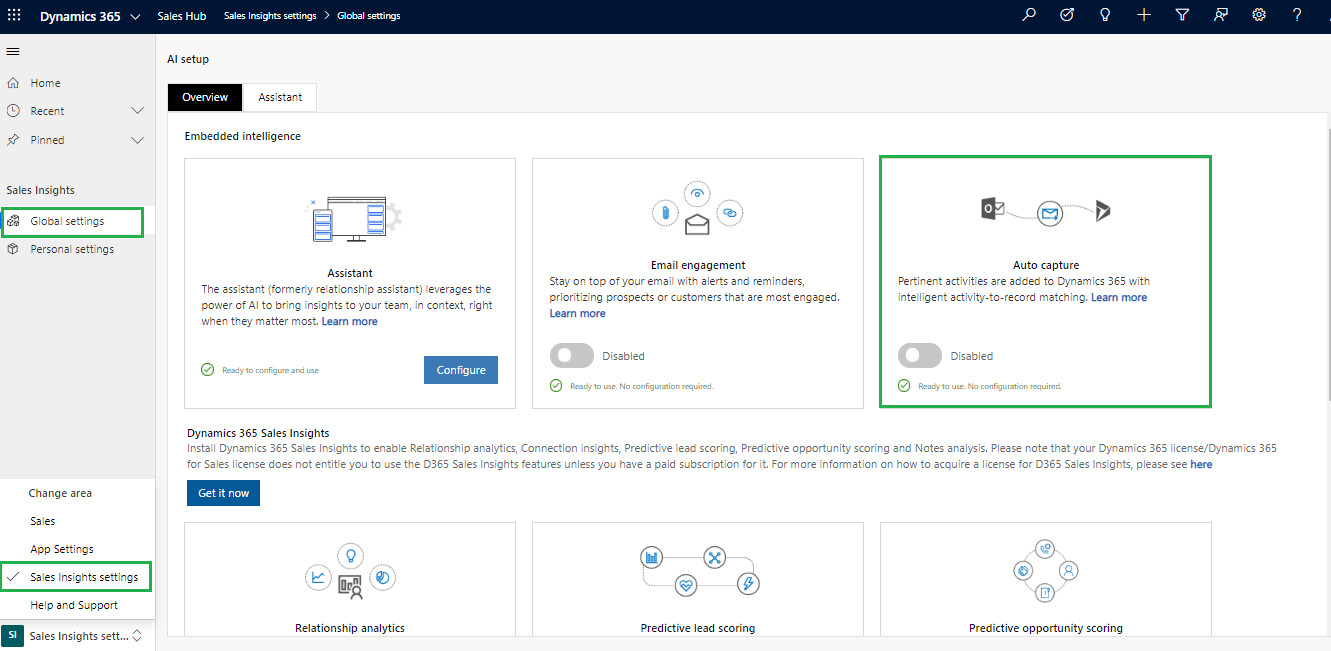 3. After that Enable 'Auto Capture'.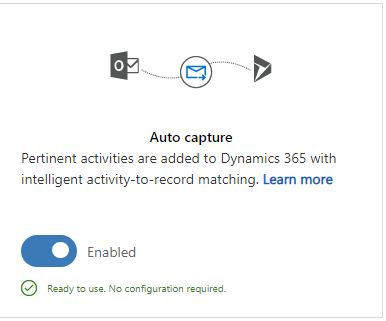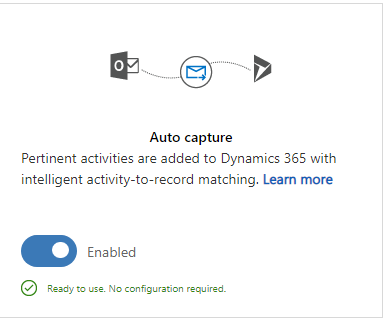 4. Now click on settings icon and select Personalization Settings as shown in below screenshot: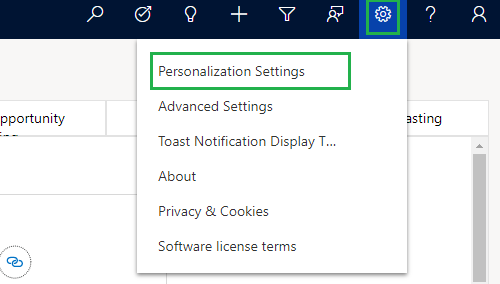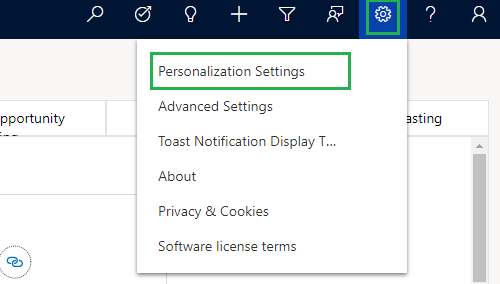 5. Select Email tab in Set Personal Options.
Select All email messages to Track.
By default Create is checked and Contact option is selected For Automatically Create records in Microsoft Dynamics 365 when an email enters into the system.
Refer below screen shot: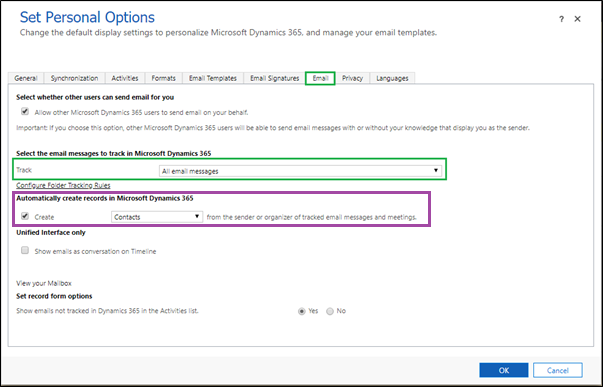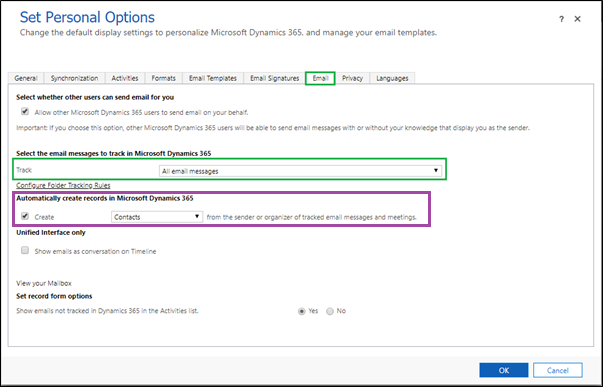 Click on 'Ok' to save the changes.
6. You will be now able to view emails against that record under Timeline as shown in below screen shot: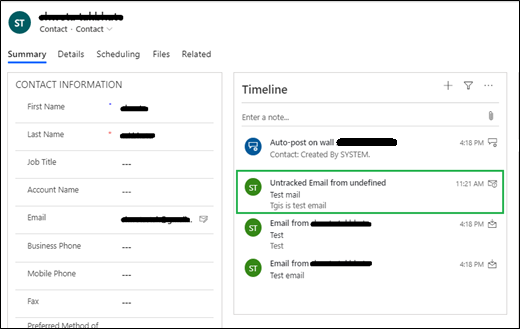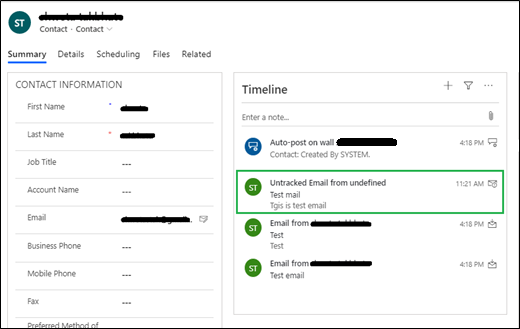 Auto captured mail comes with the label 'Untracked Email from undefined'. You can track it by clicking message symbol in the top right corner, as shown in below screenshot: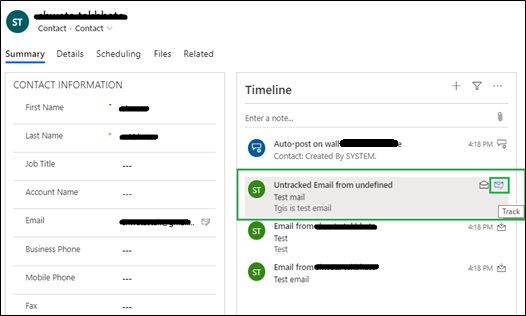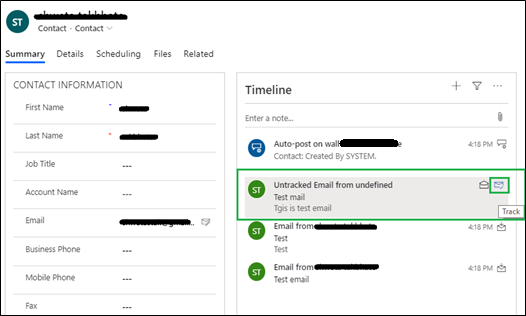 After tracking, it will sync the record from Dynamics 365 and populate and change label to Email from contact/account or whoever the sender of email etc.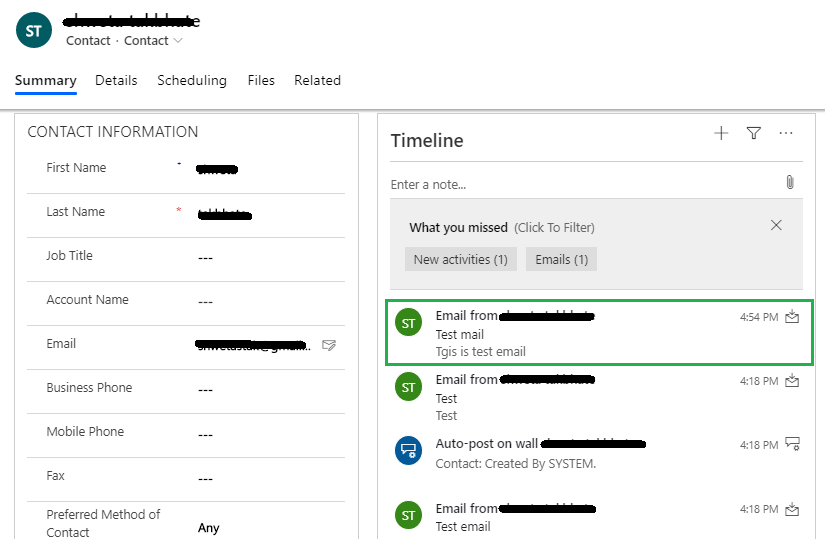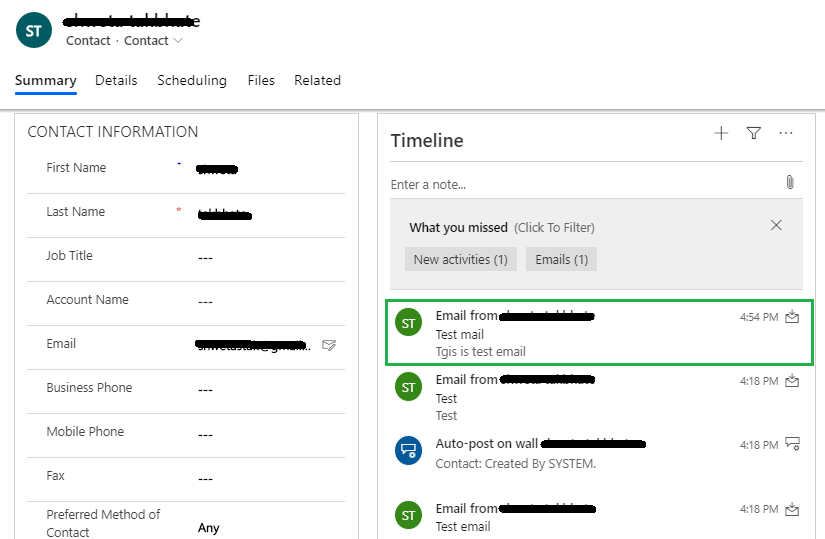 Conclusion
In this way, 'Auto Capture' help us to automatically track emails of relevant records and keep it private unless user tracks it.
Cut short 90% of your manual work and repetitive data entry!
Get 1 Click apps and say goodbye to all repetitive data entry in CRM –
Click2Clone – Clone/Copy Dynamics 365 CRM records in 1 Click
Click2Export – Export Dynamics 365 CRM Report/CRM Views/Word/Excel template in 1 Click
Click2Undo – Undo & Restore Dynamics 365 CRM data in 1 Click