Just 5 Days to Go for User Group Summit / Power Platform Summit!
With over 1000+ attendees, this Summit will give you an opportunity to gain vital knowledge to maximize your software performance and advance your job role, career, and product investment. Hosted by Dynamic Communities, it will feature all versions of Dynamics 365, AX, CRM, GP, BC/NAV, Power BI, PowerApps and Microsoft Flow.
To attend such a huge scale event, one must come prepared. It goes without saying that planning and organizing your schedule will help you get the maximum exposure at this event.
And to help you in this deed, Summit has come up with a Mobile App. You can do lot of things easily by using this App such as Schedule your calendar, take notes, see sponsors and a lot more. Here let's see how we can mark session as a favorite. Now, let's get started…… (Please note: Your registration is good for all User Group and Power Platform Summit sessions.)
Download Dynamics Communities Event App from App Store for IOS or play store for Android device using links below.
iOS – https://apps.apple.com/in/app/dynamic-communities-events/id1187896828
Play Store – https://play.google.com/store/apps/details?id=com.cadmiumcd.dcevents&hl=en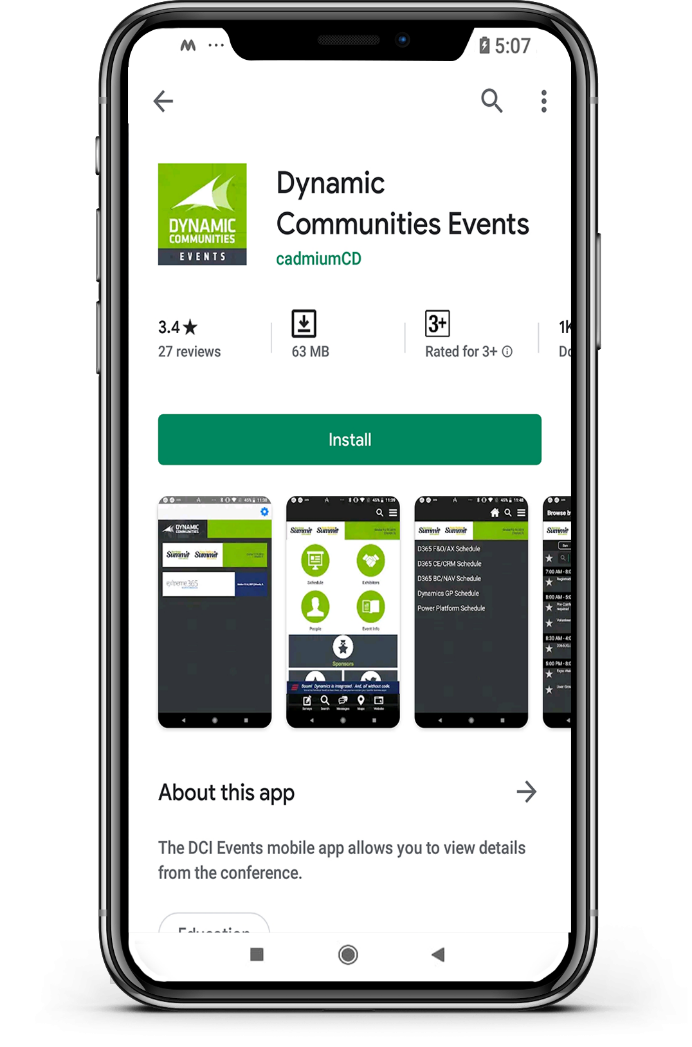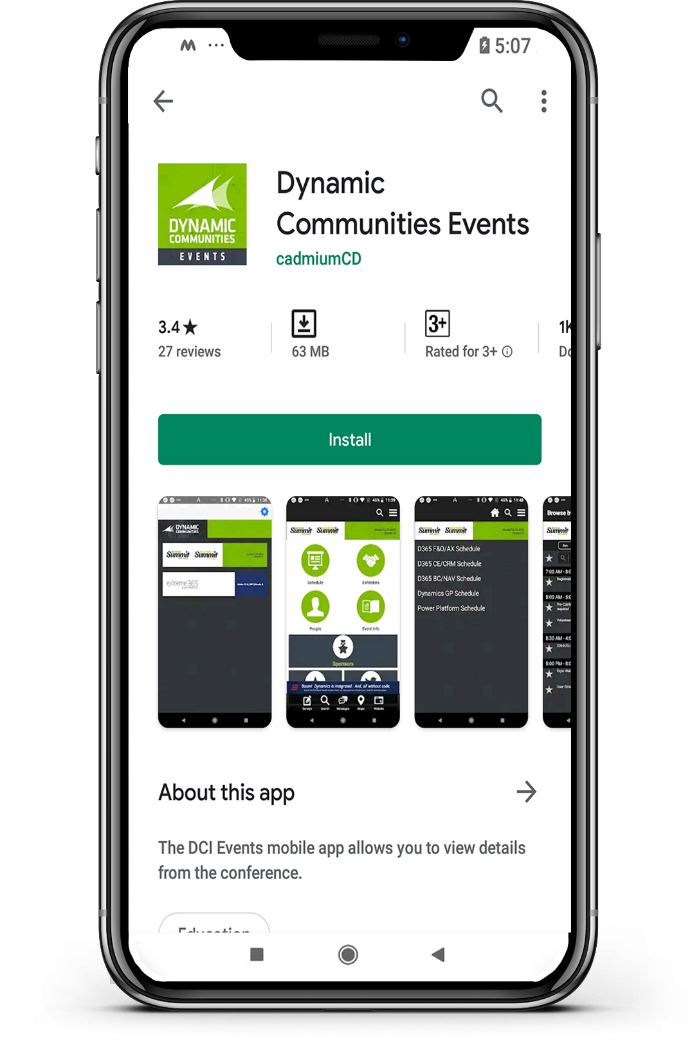 Now login using your CRMUG credentials.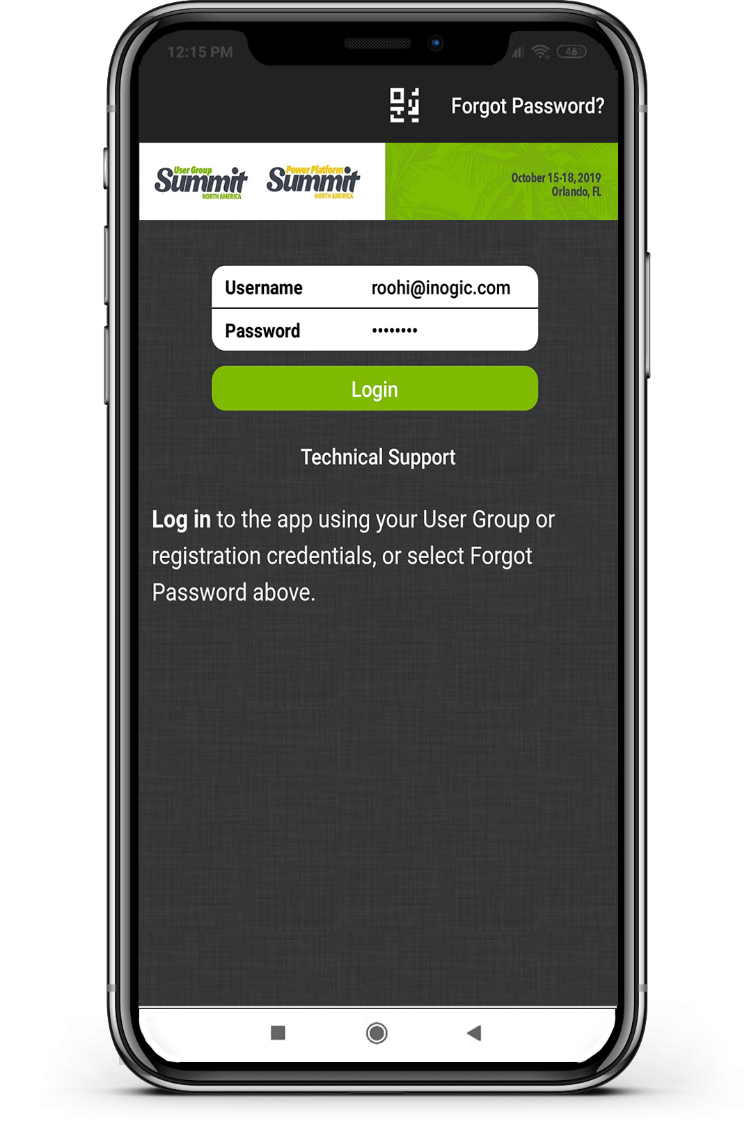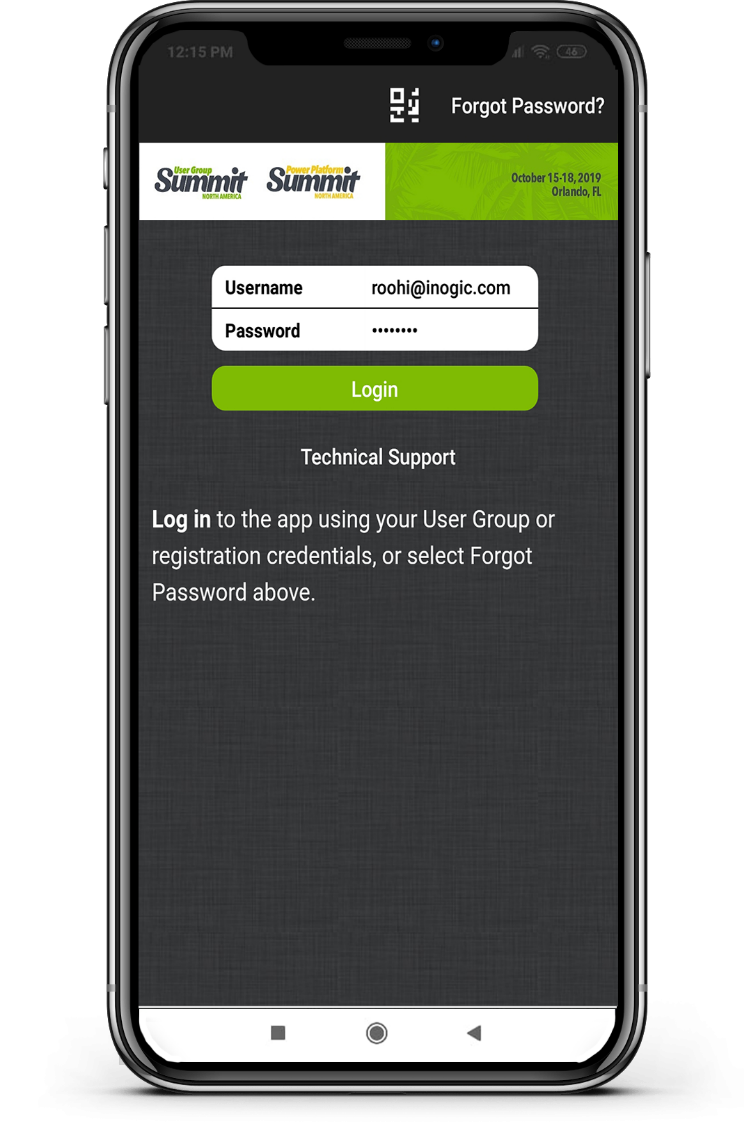 Select your event on the next screen.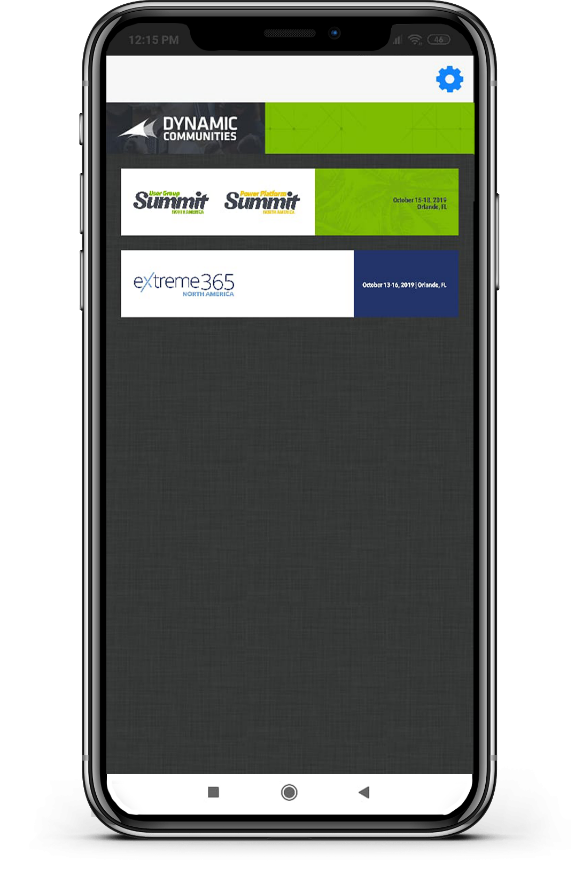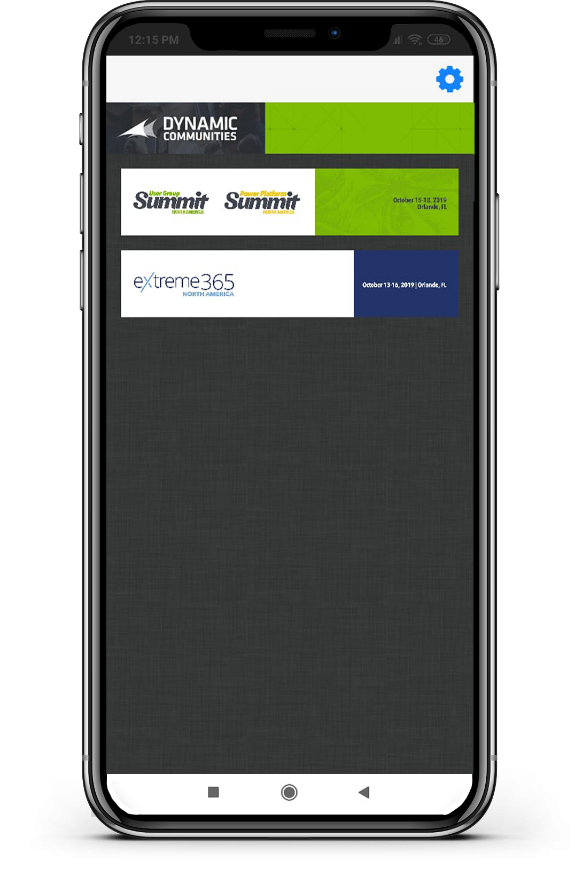 I will select User Group Summit here. Here let's see how we can mark session as a favorite. For this let's click on Schedule.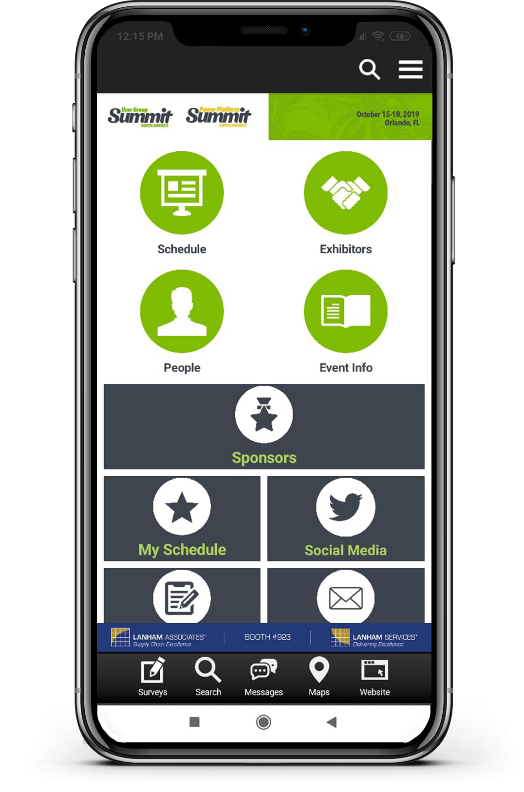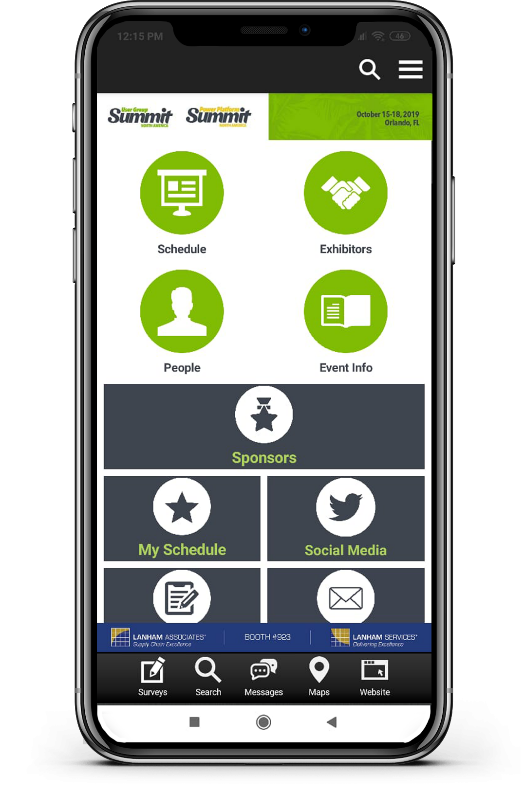 On the schedule screen you can see schedule for AX, CRM, NAV, GP and Power Platform. Next go to D365 CE/CRM Schedule.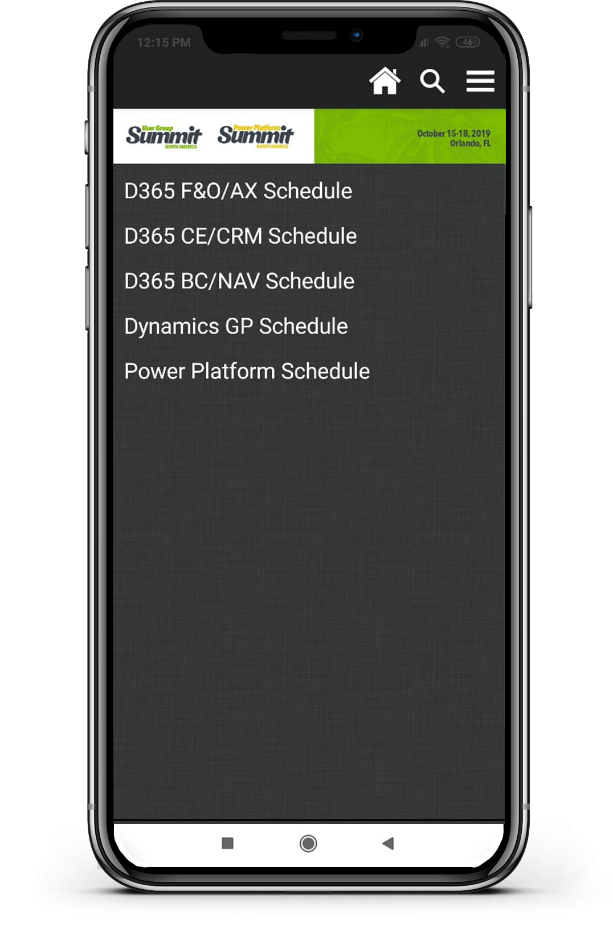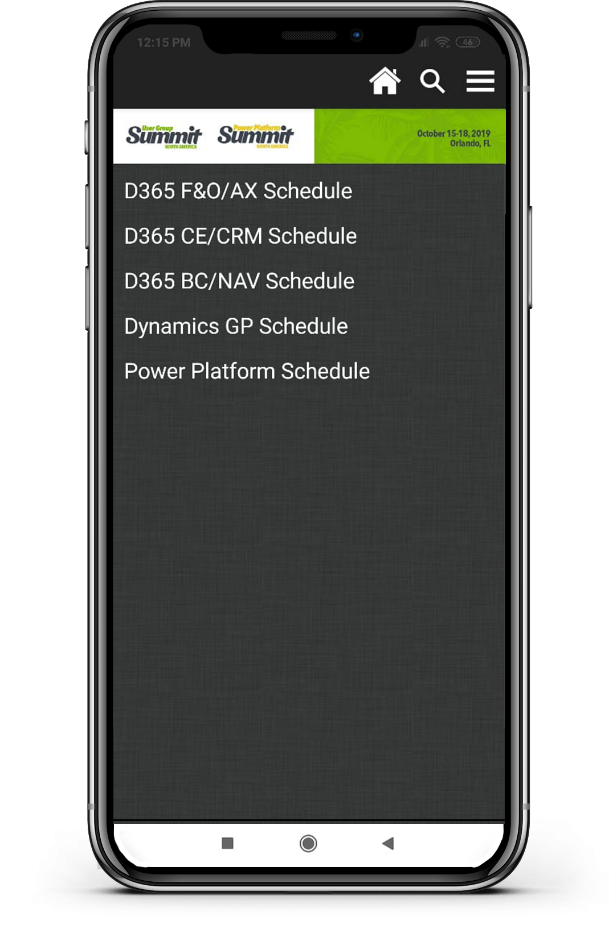 Here you can browse by Daily schedule, Track, speaker and many other. Let's browse by Track here. So Click on Browse by Track.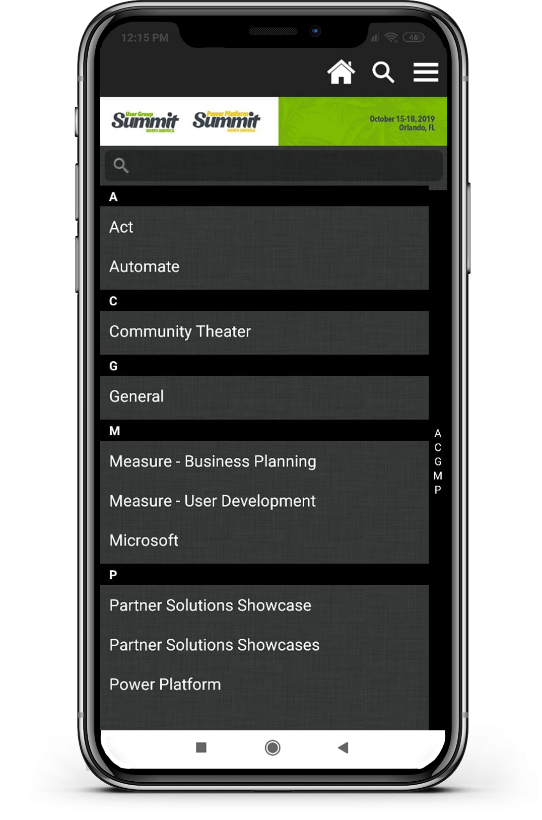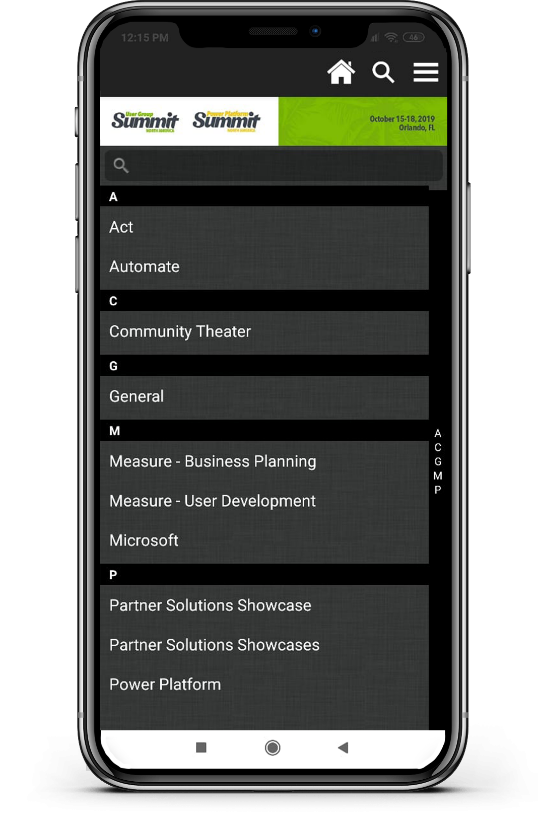 As I want to search for Partner Solution Showcase, let's go to Partner Solutions Showcases.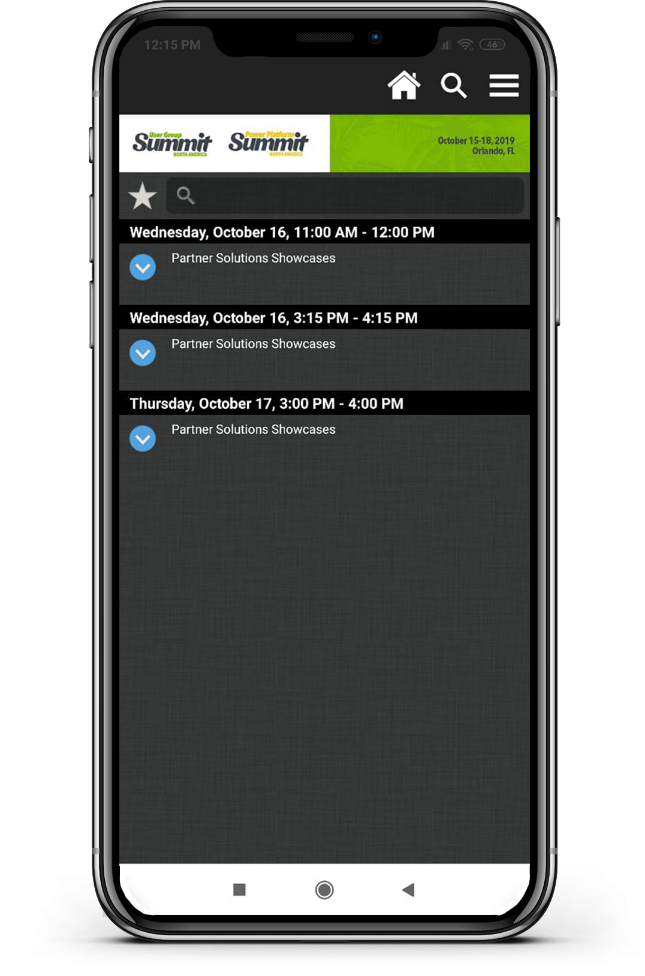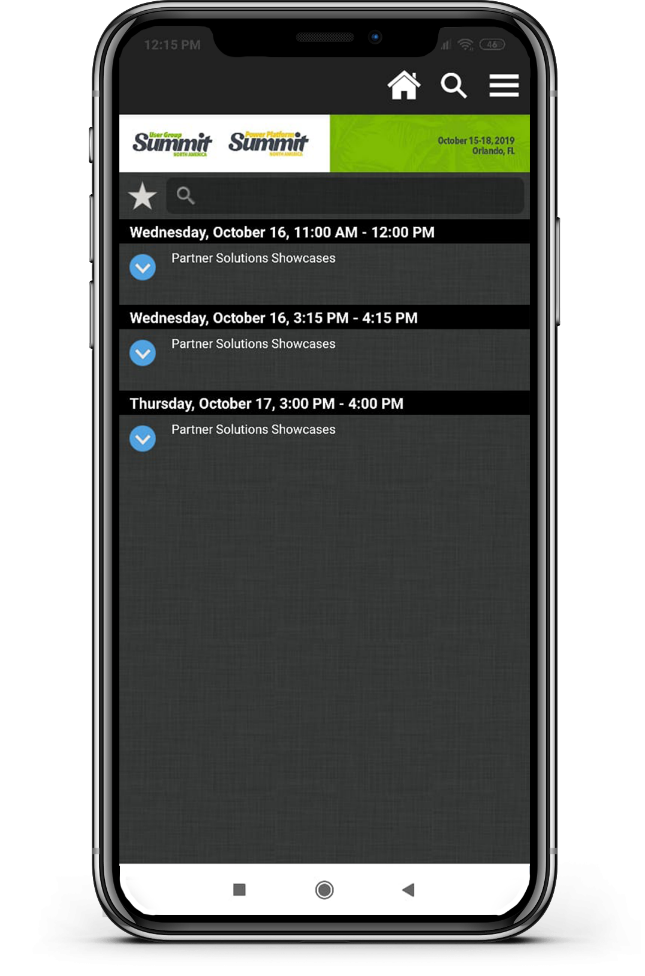 Select your preferred sessions timing.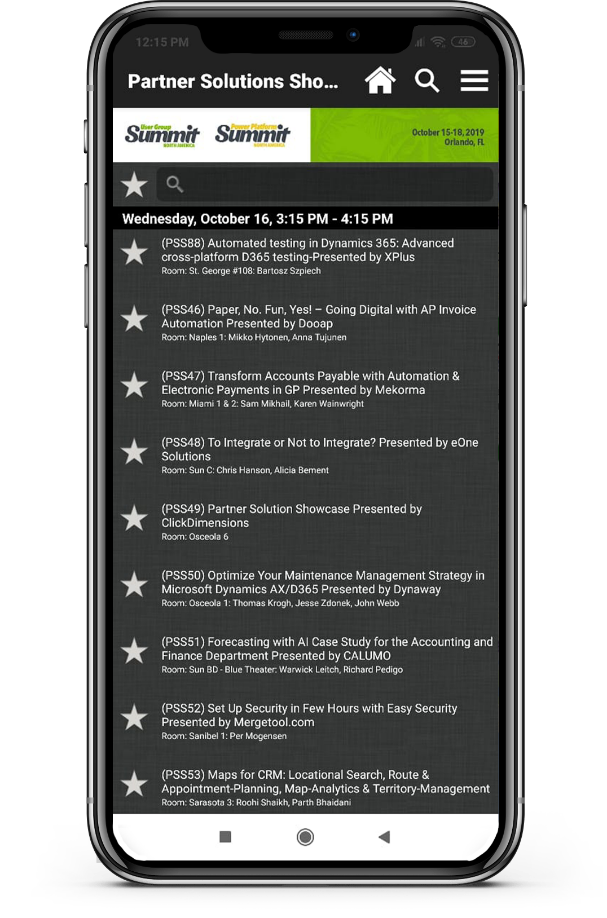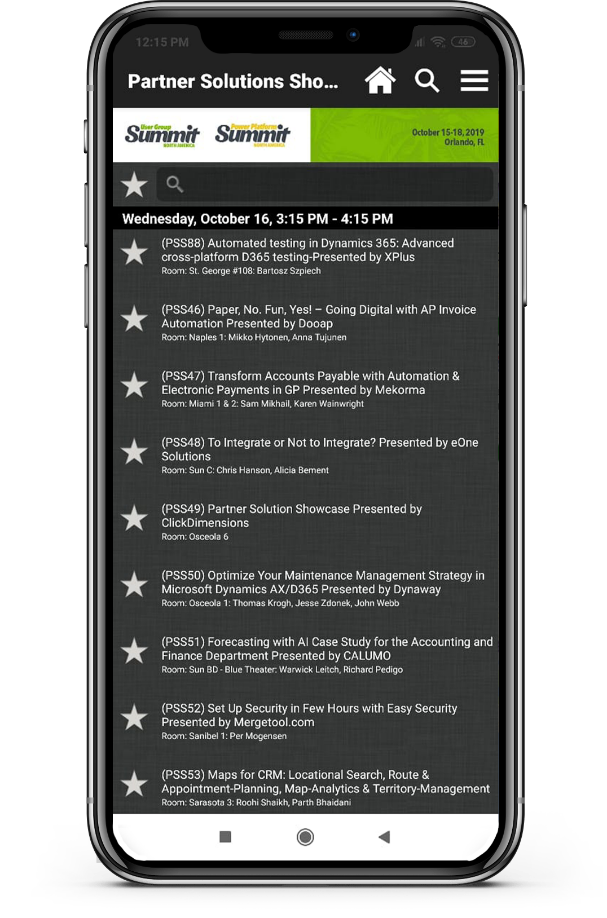 Now you can select the session you want to attend.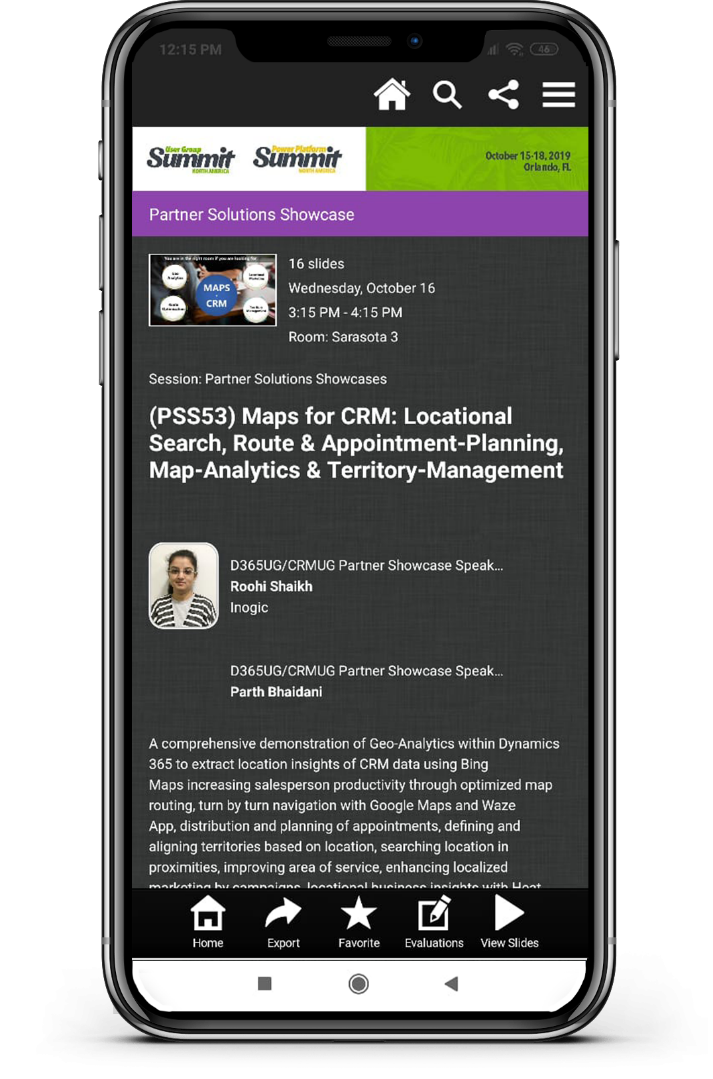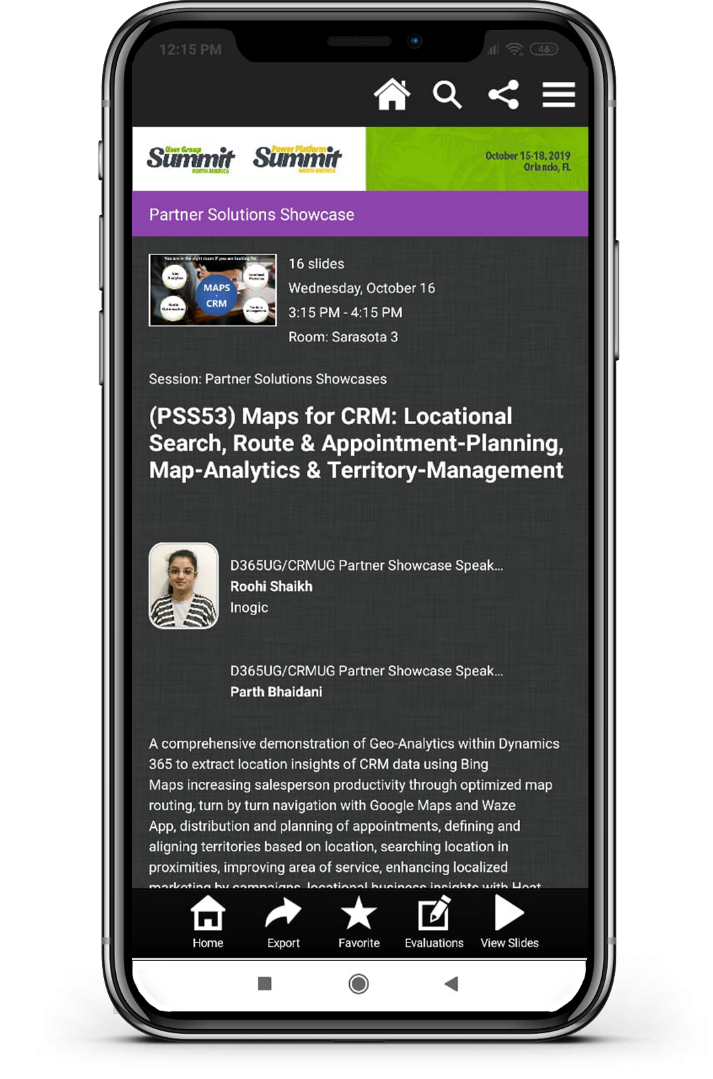 After selecting, you will get a brief summary of session and its speaker. After login, click on favorite button, session will get added to favorite session list. User can also view slide added by presenter or Export the session details.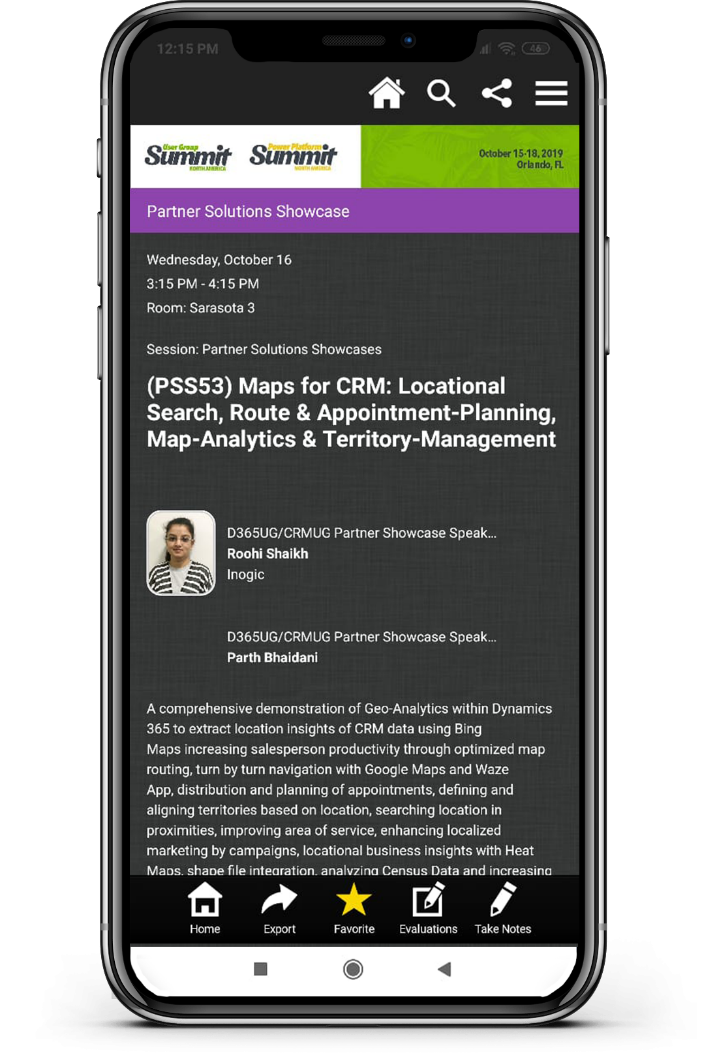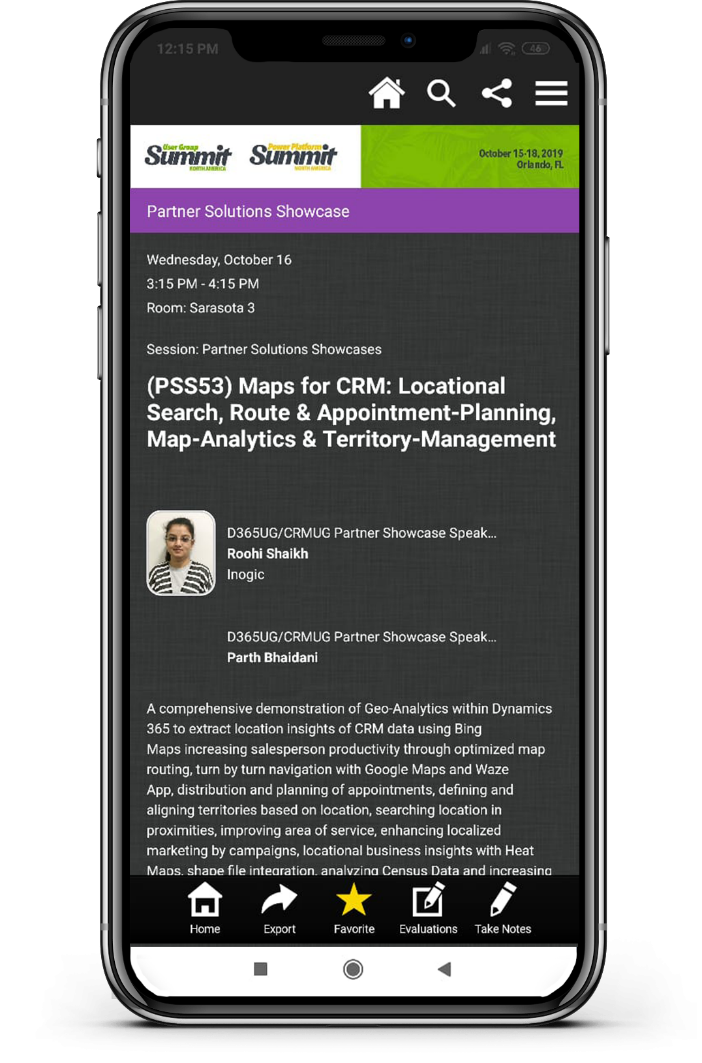 To see all your favorite session, go to my schedule on the home screen, here you will find list of all sessions / presenters/ exhibitors you have marked as a favorite.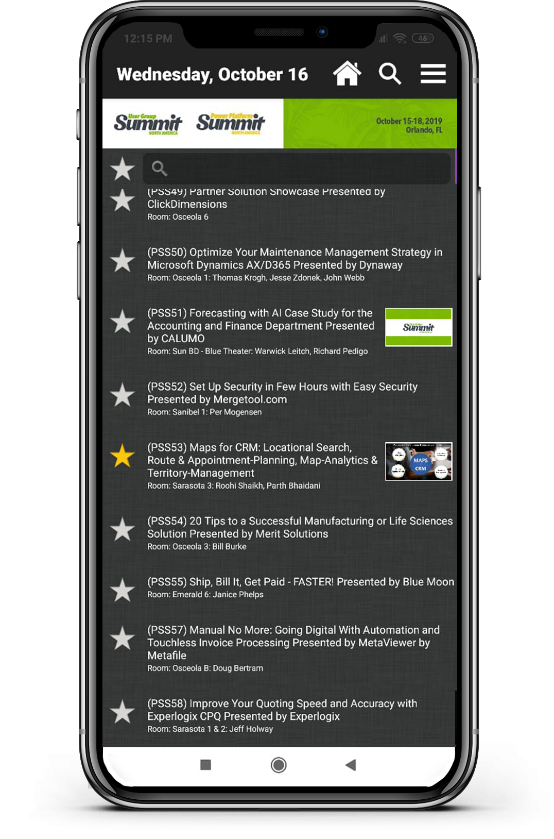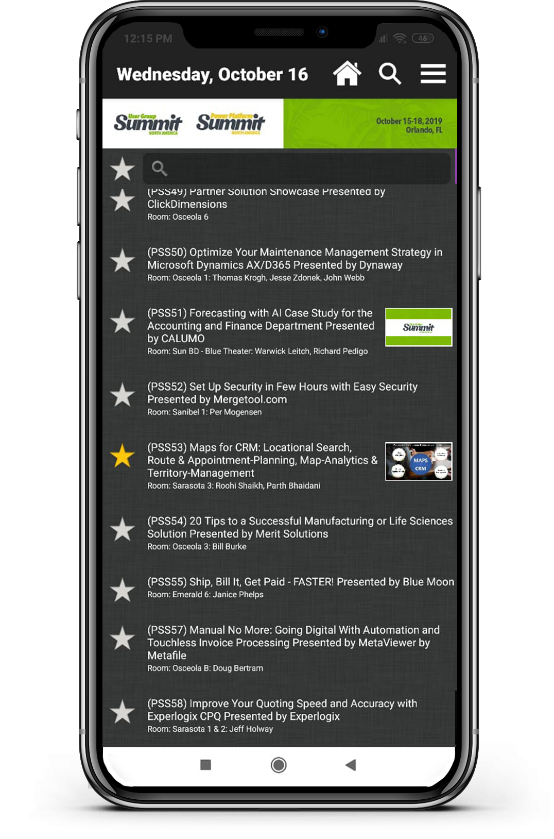 P.S. Don't forget to mark our session as favorite.
Wednesday, October 16, 2019 │ Time: 3:15 – 4:15 PM
Visit our Booth #1331, for exclusive LIVE demos of all our Dynamics 365 CRM Productivity Apps such as InoLink, Click2Clone, Click2Export, User Adoption Monitor, Attach2Dynamics, Alerts4Dynamics.
In addition to it you well get a FRIST LOOK of our two new upcoming apps – SharePoint Security Sync & Lead Assignment & Distribution Automation.
That not all!
We can also have a chat about how you will benefit from our distinguished, low-cost services on Dynamics 365 CRM, PowerApps, Power BI, Flow & Microsoft Portal that will help you achieve the ROI you want.
So, see you at Booth #1331. We will be waiting for you!