May Release of Maplytics was a huge success. Our customers really liked the new interface and enhancements like appointment planning, route optimization, proximity search, geo-analytics, etc. We would like to Thank our Partners and Customers for their valuable feedback and suggestions in making Maplytics one of the most preferred Maps solution for Dynamics CRM. As we have been saying we are not stopping, we have tried to cover many of your suggestions in Maplytics August release to uplift the productivity of Dynamics CRM users.
So what's there in Maplytics August Release?
Territory Management
Improve Sales potential and revenues by structuring your Dynamics CRM data in the same way as your sales territories. Analyze Dynamics CRM data by sales territory and take actions like change owner or build marketing list to increase the opportunities in a particular territory.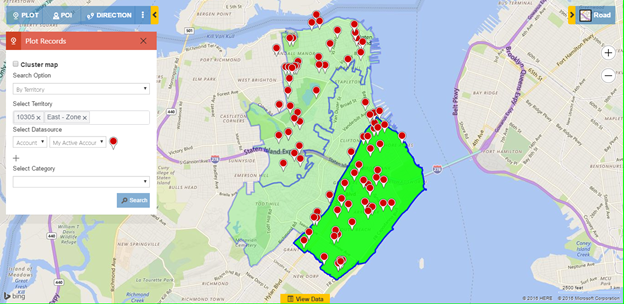 Saving and Sharing of Route
Now you can save your schedule routes as a Dynamics CRM activity for required date so that you can reuse the same route again in future. Maplytics also allows sharing those routes in email to any Dynamics CRM user.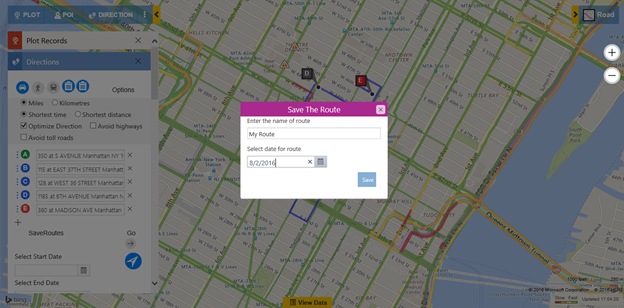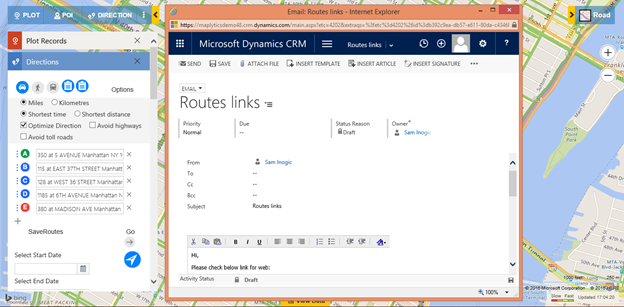 Save POI Data in Dynamics CRM
Dynamics CRM Bing Maps integration – Maplytics gives you the ability to search for points of interest location like restaurants, hotels, coffee shops and major attraction in the vicinity. Now along with this Maplytics allows you to save these new prospects in Dynamics CRM records as lead, account, contact or any custom-built entity. This gives user access to millions of geo-tagged business data from Bing Maps to Dynamics CRM. Now you can easily discover new leads from within your CRM itself using Maplytics.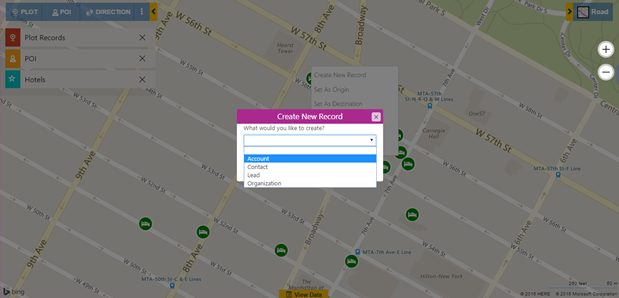 Save Plotted Data as Marketing List
We all know Maplytics allows performing proximity search and saving the search results as Dynamics CRM views. With this release we have added more functionality for marketing Team, user can build marketing list directly from map screen. Its time to be more productive!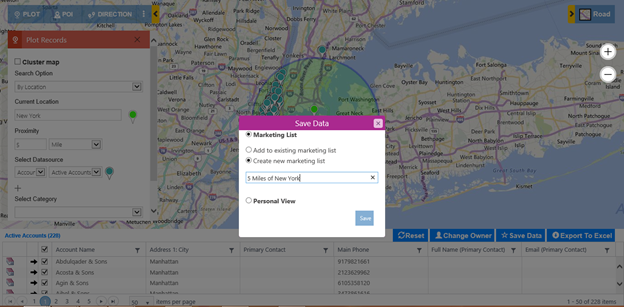 We have also made few more enhancement in Heat Map and data grid in this release. Continue watching this space for more updates!