Launching a new website is always thrilling for any organization, and we at Inogic are all excited to announce new website launch for our flagship product 'Maplytics – Locational Intelligence Simplified!' With Maplytics May release and newly integrated feature set, Maplytics has set new standards for geo mapping technology. Now all the Maplytics related information like updates, features and the benefits can be found at one place.
We present www.maplytics.com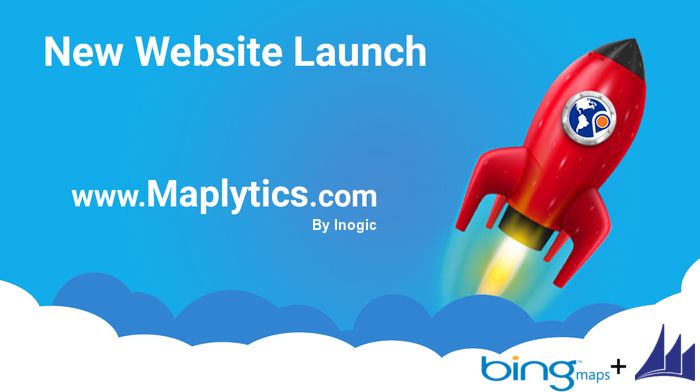 Our months of dedication and hard work has finally paid off and our entire team is happy to introduce our new website officially. This website aims to deliver resourceful information about Maplytics like features, use-cases, benefits based on particular role etc.
Maplytics is a geo-analytical solution for Dynamics CRM. It allows plotting of Dynamics CRM data on Bing maps, visual representation, route optimization, appointment planning, proximity search, geo-analytics, etc. All these effective features can be implemented for uplifting productivity of Dynamics CRM users. Now all this information can be gathered at one destination!
Do visit www.maplytics.com now!