The first thing we generally do whenever a new Dynamics CRM version is released, is to check its features, trial and training materials available. Similarly for us a Business Consultant (Developer by heart!) we start with upgrading our Dynamics CRM Solutions but our first focus always remains to get our clients on this new release, how can they be benefited by the new version and be migrated with customizations rolling over to the new version without any much hassle.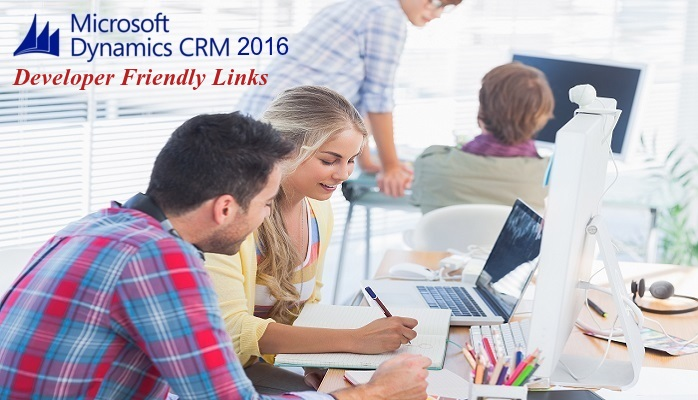 Found some links which have been quite helpful during this transition phase for our development team. This is just the start and there surely gonna be many more on this.
1) What's new for developers in Microsoft Dynamics CRM 2016: In this release, developers will be able to leverage enhancements and new capabilities like Web API, Solution Enhancement, Knowledge Management and much more. Developer friends must visit this to check the new features added in 2016. You have been reading about the new Web API in our Inogic Blog quite a bit recently, you should also keep this handy Dynamics CRM Web API Limitations
2) Before you upgrade: issues and considerations: This topic primarily focusses on What's changed in supported products and technologies in the new release and components not supported for in-place upgrade so you are well prepared before the move.
3) Set up and manage phones and tablets: The 2016 release has been a game changer for the mobile capabilities of Dynamics CRM. This link contains information about setting up and supporting Dynamics CRM when using mobile devices. These are also some helpful troubleshooting tips for phone and tablets to get it right the first time itself.
4) Documentation for the Microsoft Dynamics CRM 2016 Products Wave: This is like a treasure. Here's where you can find all the documentation for admins, developers, and end-users for Microsoft Dynamics CRM Online 2016 Update or Microsoft Dynamics CRM 2016 (on-premises).
And for anything and everything like the SDK for 2016 and other Developer Friendly requirements, its there at the Microsoft Dynamics CRM Developer Center and for those aspiring to be Dynamics CRM Developers, we covered Where to Start from in one of our posts.
As always, Let's Share and Grow Together in 2016! Thank You for sharing Inogic blog posts. For more updates on Dynamics CRM, do follow us on Twitter as well as LinkedIn
Other than developing popular innovations like Maplytics and Inolink. Inogic also has a dedicated team who can help you for any of your Microsoft Dynamcis CRM development requirement be it migrations, integration's etc. Contact us on crm@inogic.com