Sales literature stores all the sales information which is used for sales team like brochures, promotional materials and other sales literature materials.
Creating Sales Literature-
So now we will see how to create and use sales literature in sales process. To create sales literature in Dynamics CRM
Go to – Sales → Sales Literature àNew
Enter Title, Subject, Type, Expiration Date etc. Then after entering all the details save the record.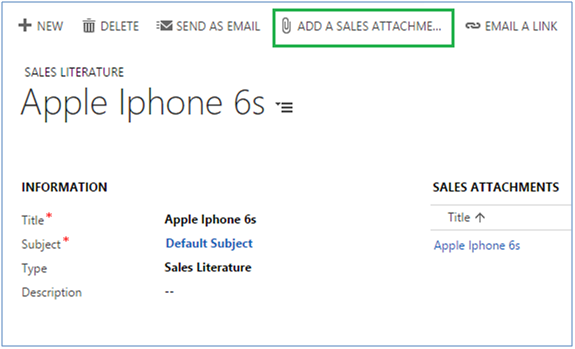 Once you save the record then you can add sales attachment by clicking "Add Sales Attachment" button in ribbon button area. Then new window will open as shown in the below screenshot.  Enter the title, keywords and browse the file you want to attach.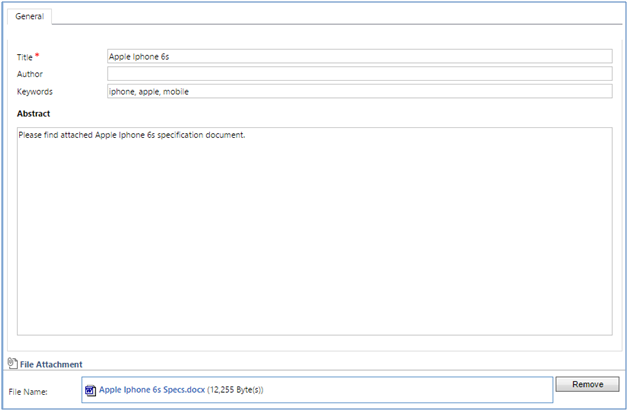 Sending Sales Literature –
After creating sales literature we can send that sales literature by two ways.
Sending from Dynamic CRM
Sending from Outlook Client
Now we will see how to send sales literature one by one.
1. Sending from Dynamic CRM-
Once you create the sales literature and attached the sales literature you can create and send that created sales literature in email by clicking "Send As Email" button shown in below screenshot.

Create your email and you can see the attachment that you have attached previously and now you can send your mail by clicking "Send" button.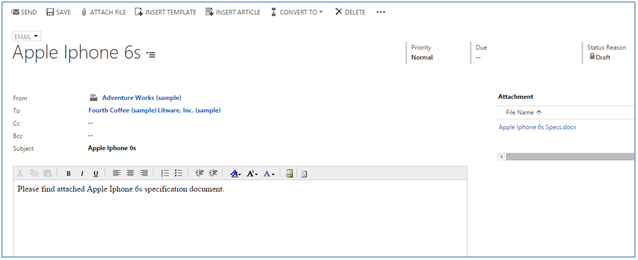 2. Sending from Outlook Client-
Now we will see how we can send our sales literature using Outlook. To send sales literature using outlook client first we need to install outlook client. After installation we can create our new mail and attached our sales literature attachment to that mail. See below screenshot to understand how to attached sales literature attachment.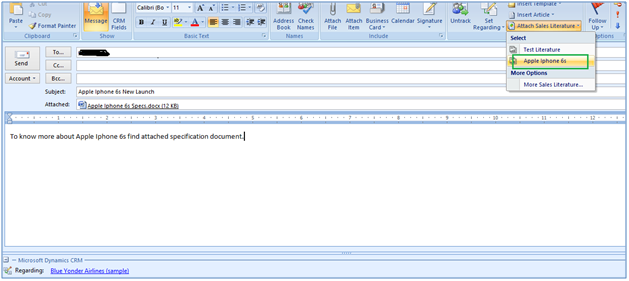 Here to send sales literature email first you need to create sales literature in CRM that you want to send.
Open Outlook client and set regarding and choose record for whom you want to send that email.
Click "Attach Sales Literature" button in ribbon button to choose which sales literature you want to send. Then you can see the attachment that you attached in Sales literature.
Then edit your email if you want to and Send your email.
This is how we can improve our sales using Sales Literature.
Conclusion:
By using Sales Literature we can easily improve our sales and marketing assets.
Do more with your Dynamics CRM..try QuickBooks and Dynamics CRM Integration. For more details get in touch with us on crm@inogic.com.