Microsoft provides the ability to develop Power BI reports in order to have an analytical history of the data at a glance. There can be various visuals used to get meaningful information. There are various ways we can integrate the Power BI report in Microsoft Dynamics 365 CRM, such as Power Pages, Canvas Apps, and Model Driven apps.
In this blog, we will walk you through how to integrate the Power BI Report with Canvas App. Microsoft has recently provided an integration of the Power BI report within the Canvas app, as the report will be handy for users working on the Mobile apps at Service Location.
Let's consider a scenario, a Field Service Technician will work on the Work Order and generate the Work Order Report, and this report needs to be integrated within Canvas app.
We will need to follow the steps below to achieve this requirement.
Step 1: Navigate to the Power BI Service at https://app.powerbi.com and make sure you have Power BI Dashboard added to the Power BI workspace.
Below is a screenshot of the same.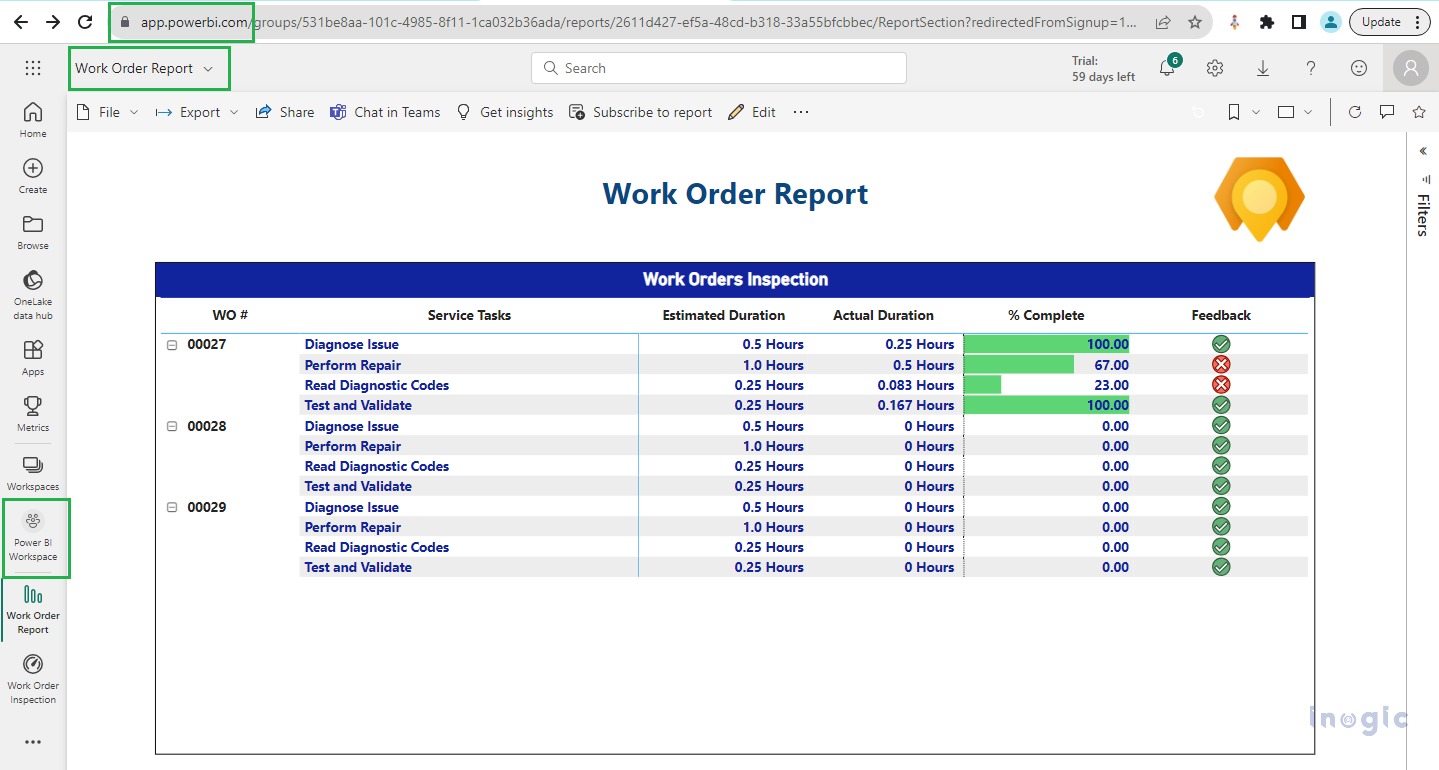 Step 2: Now develop a Canvas app to embed this Power BI Report. Navigate to https://make.powerapps.com and, within the appropriate environment, create a Canvas app.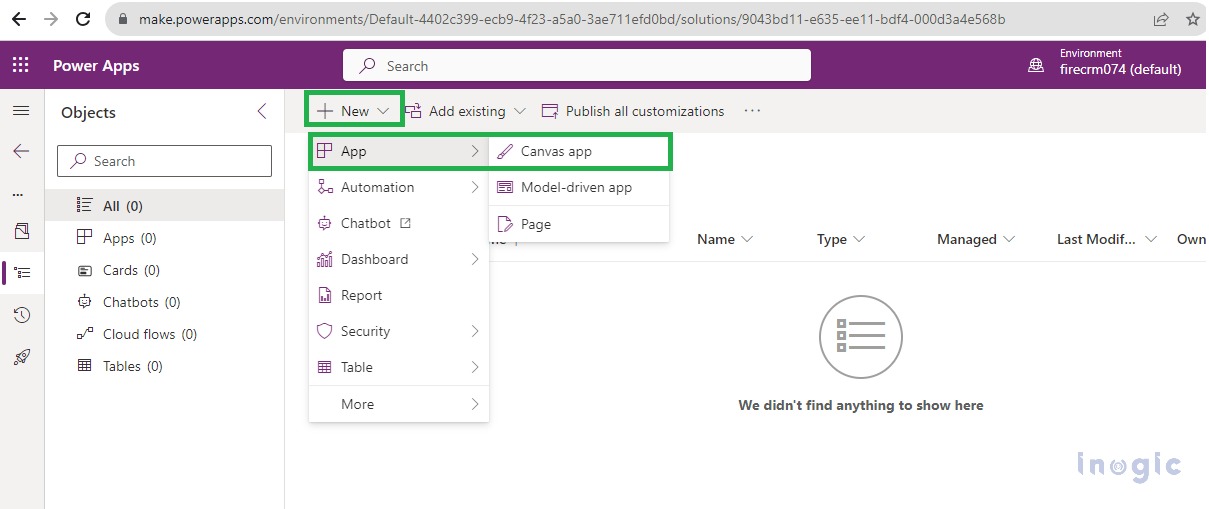 Step 3: Insert Power BI Tile on the screen as shown in the below screenshot.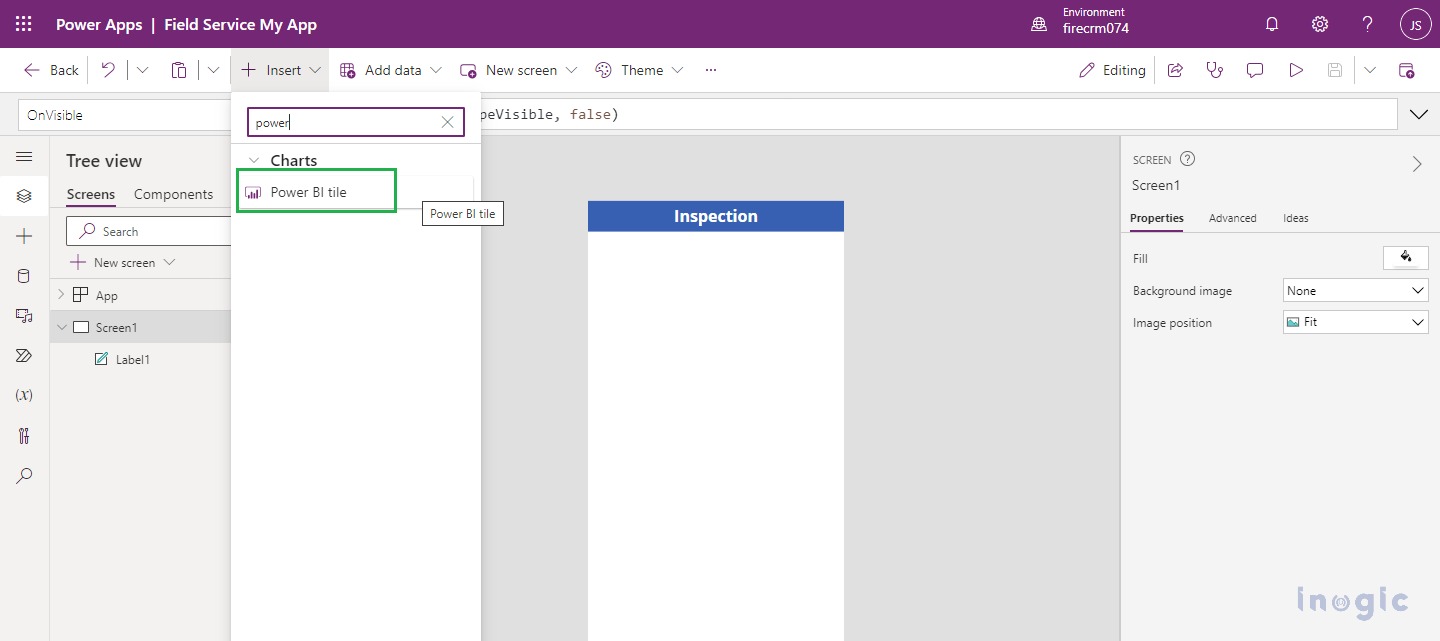 Step 4: Now we need to choose the below setting to enable Power BI Report.
Workspace: Select Power BI Workspace you created, in this case, we selected Power BI Workspace.
Dashboard: Select the Power BI Dashboard, in this case, we selected Work Order Inspection.
Tile: Select the Report to be displayed on the Canvas app. For example, select Work Order Report.

Please refer to the below screenshot.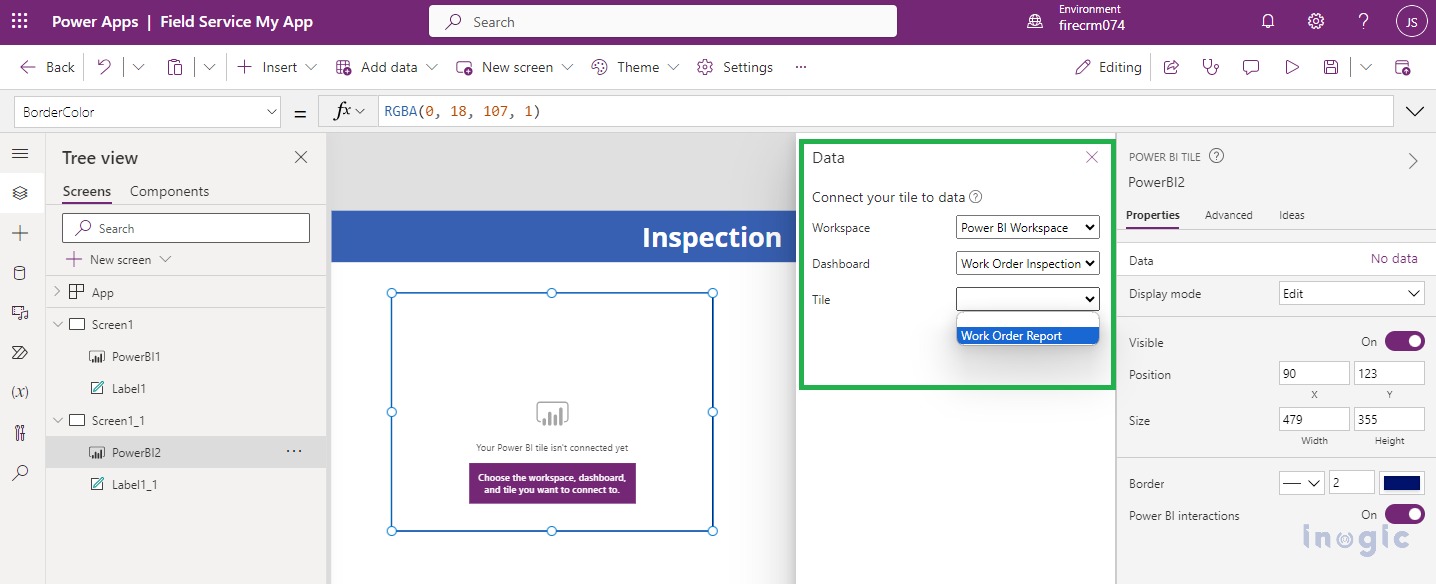 Step 5: Save the app and publish the changes. This will display the app with a report, as shown in the below screenshot.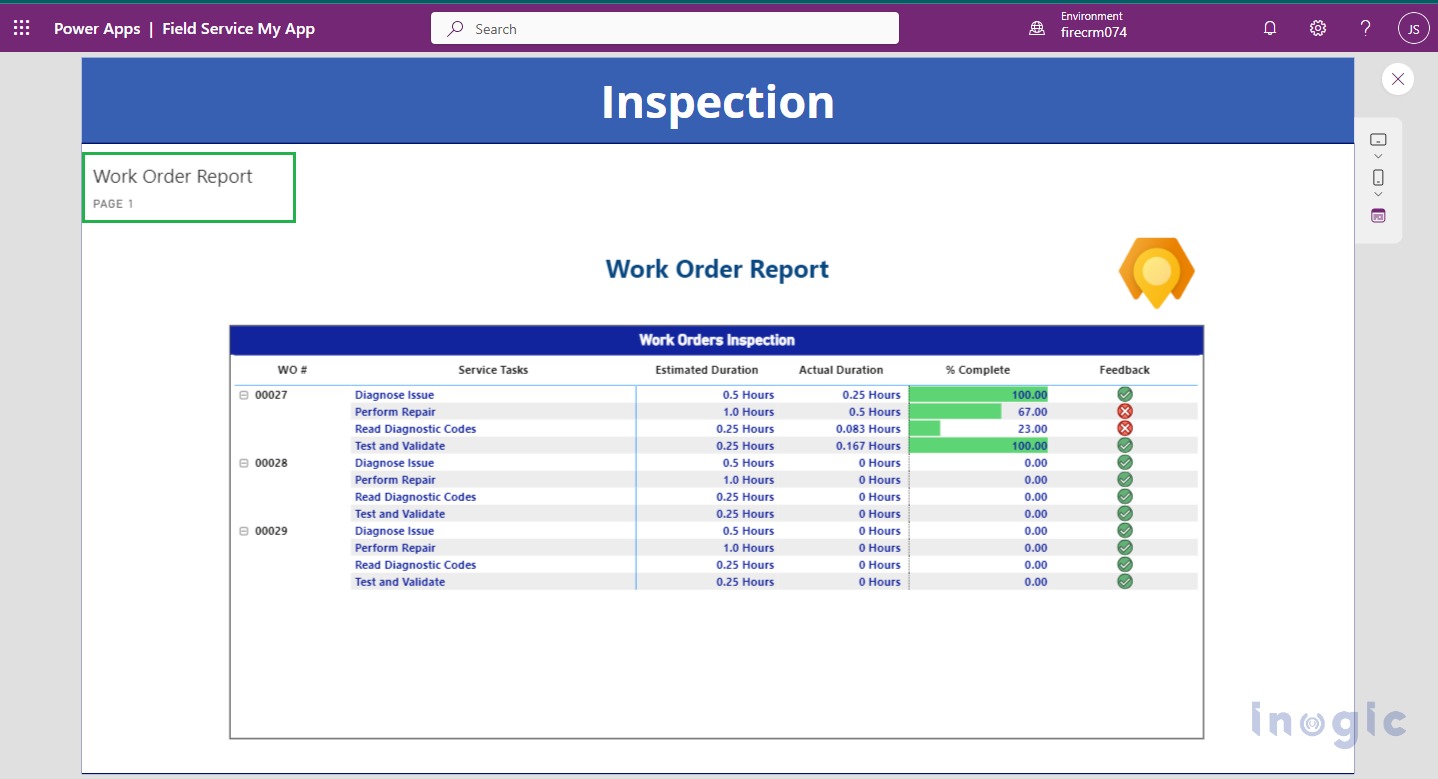 Conclusion
We can use Power BI within Canvas app to have an analytical view of mobile applications along with other operations.