Introduction
We learned how to link teams with Microsoft Dynamics 365 CRM in our previous blog. We will now learn how to view Teams chat in the record's timeline.
Email and phone calls are effective ways to communicate with customers, but chatting with them casually can also help resolve their issues faster. This gives them the ability to chat in Microsoft Teams through the customer engagement apps such as Sales Hub and Customer Service Hub, including custom apps.
When a customer opens a case for their issue and an agent wants to communicate with them to resolve that issue, the agent or technician can discuss that issue on chat and also view previous chats. In case the agent changes then the new agent, who may not have been a part of the chat initially, can also see the conversation on the timeline. The agent can also view the date and other details of the customer's last chat related to the case.
Please follow the below steps to view your Teams chats in the timeline of the related record:
Step 1:
Open the Customer Service Admin Center app.  Click on Collaboration from the left-side panel > Click on the Manage option of Embedded chat using Teams, and you will be redirected to Microsoft Teams collaboration and chat settings.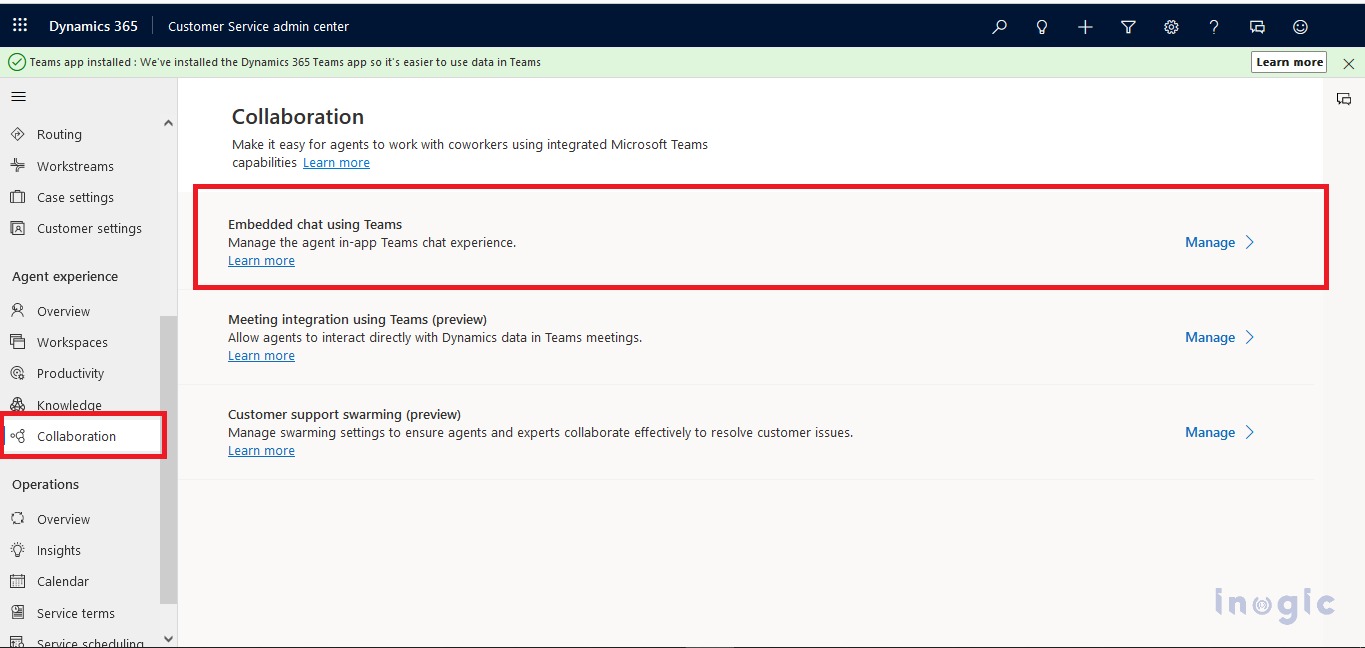 Step 2:
In Microsoft Teams collaboration and chat settings Enable "Show Teams chat on the connected record's timeline(preview)".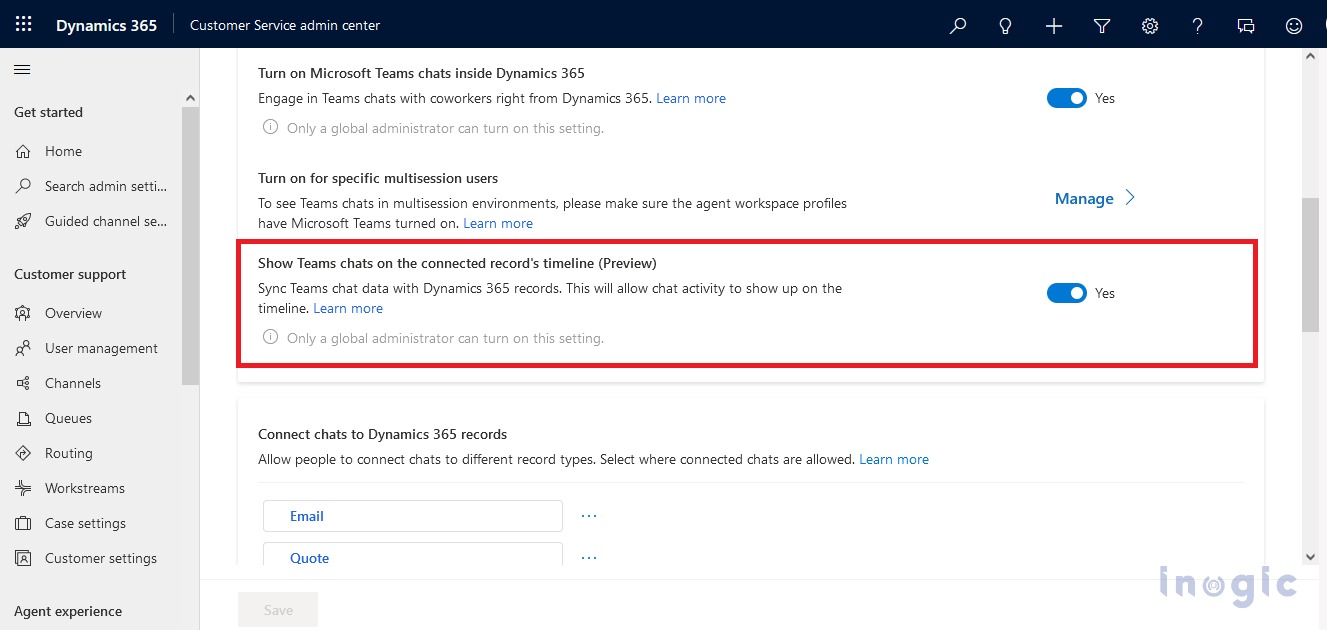 Step 3:
After successfully enabling settings, open Record and click on the Teams Chat icon as shown in the screenshot below.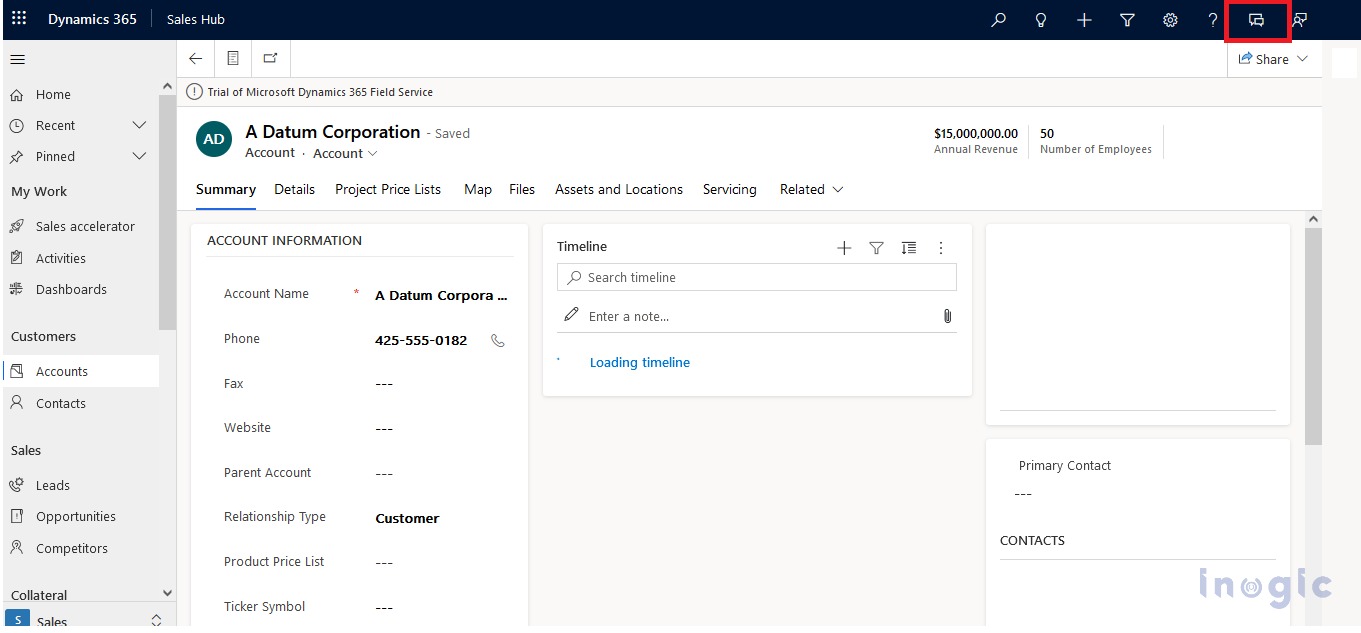 Step 4:
Click on the New connected chat button, it will create the chat for that specific record as shown in the below screenshots.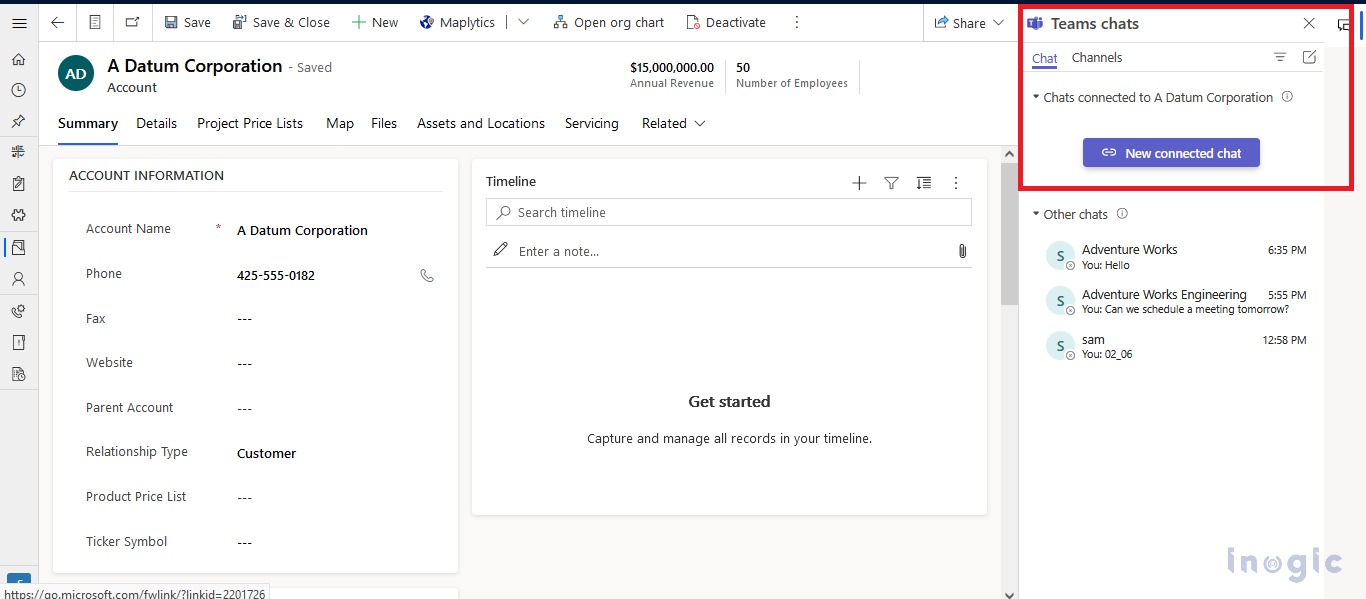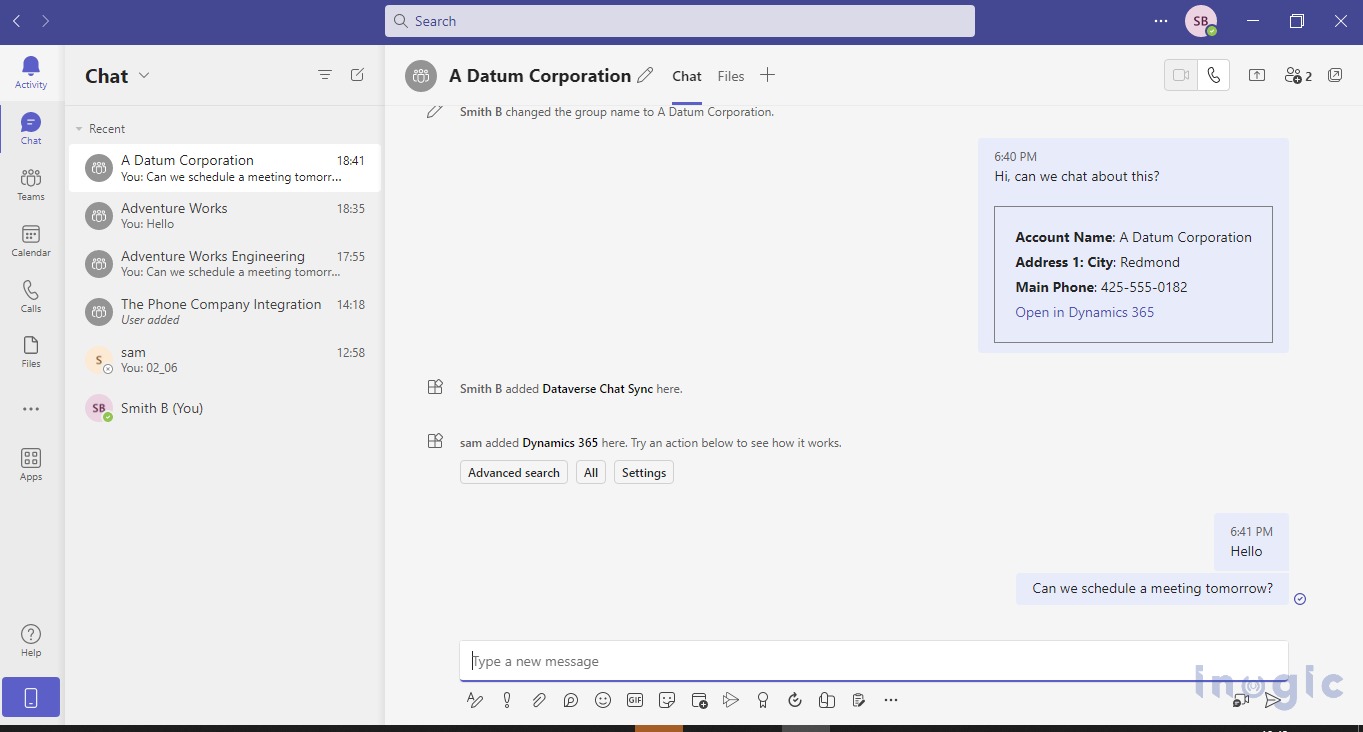 Step 5:
You can view the chat on that specific record's timeline in CRM.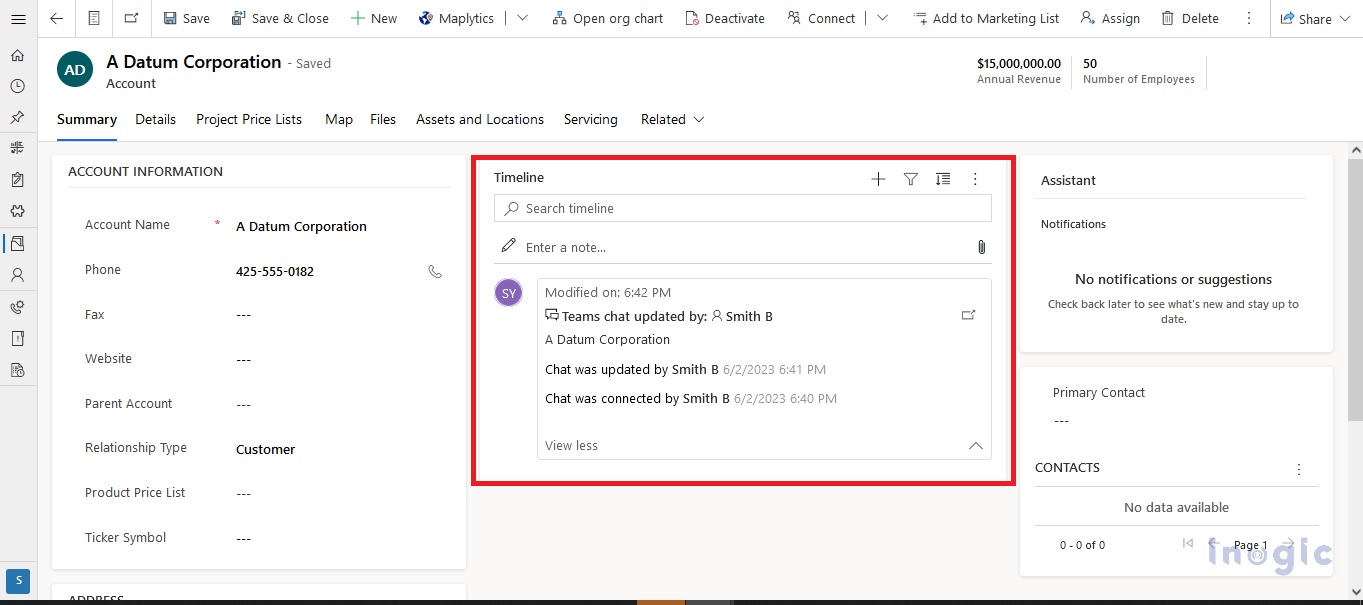 Conclusion
Now, Teams chat is visible in the timeline which helps the technician to communicate with the client easily and keep track of the conversation.