Microsoft Dynamics 365 provides various settings to be configured as per the different business requirements, which provides us with a better UI interface along with various configuration settings.
Previously only a search button was available for the users to search the records.
In this blog, we will have a look at how when you filter by keyword, you can search quickly using the attributes.
As per New UI for Dynamic 365 "Tooltip on search" is provided which contains Attribute names. Using these Attributes, the user can search the data quickly.
Let us have a look-
Let's Assume a scenario in which the user wants to quickly find the account name or Account Number and be able to quickly search records by account name or Account number. Also, the tooltip on search will help the user to identify other attributes on which they can filter the data.
Please refer below screenshots for the same.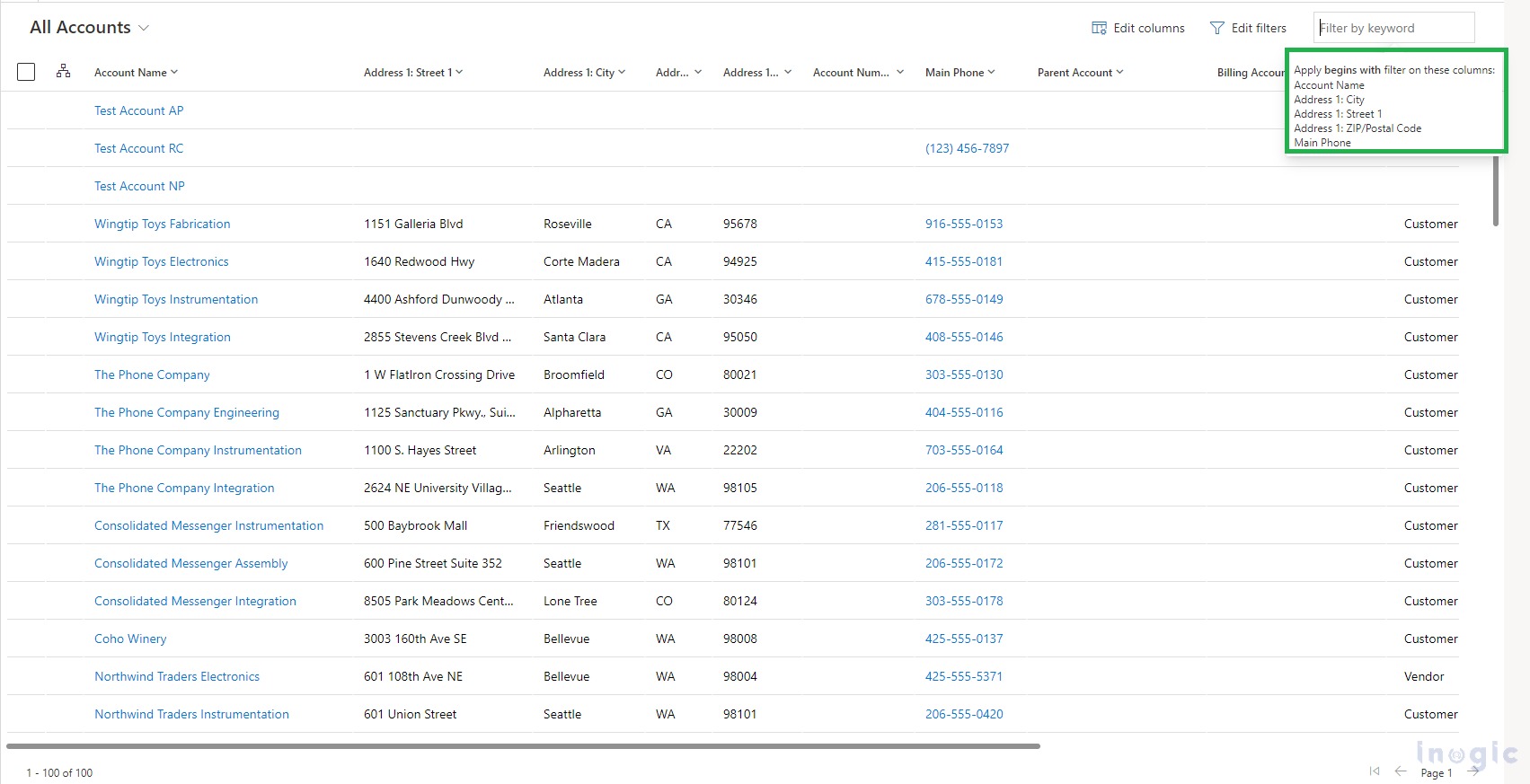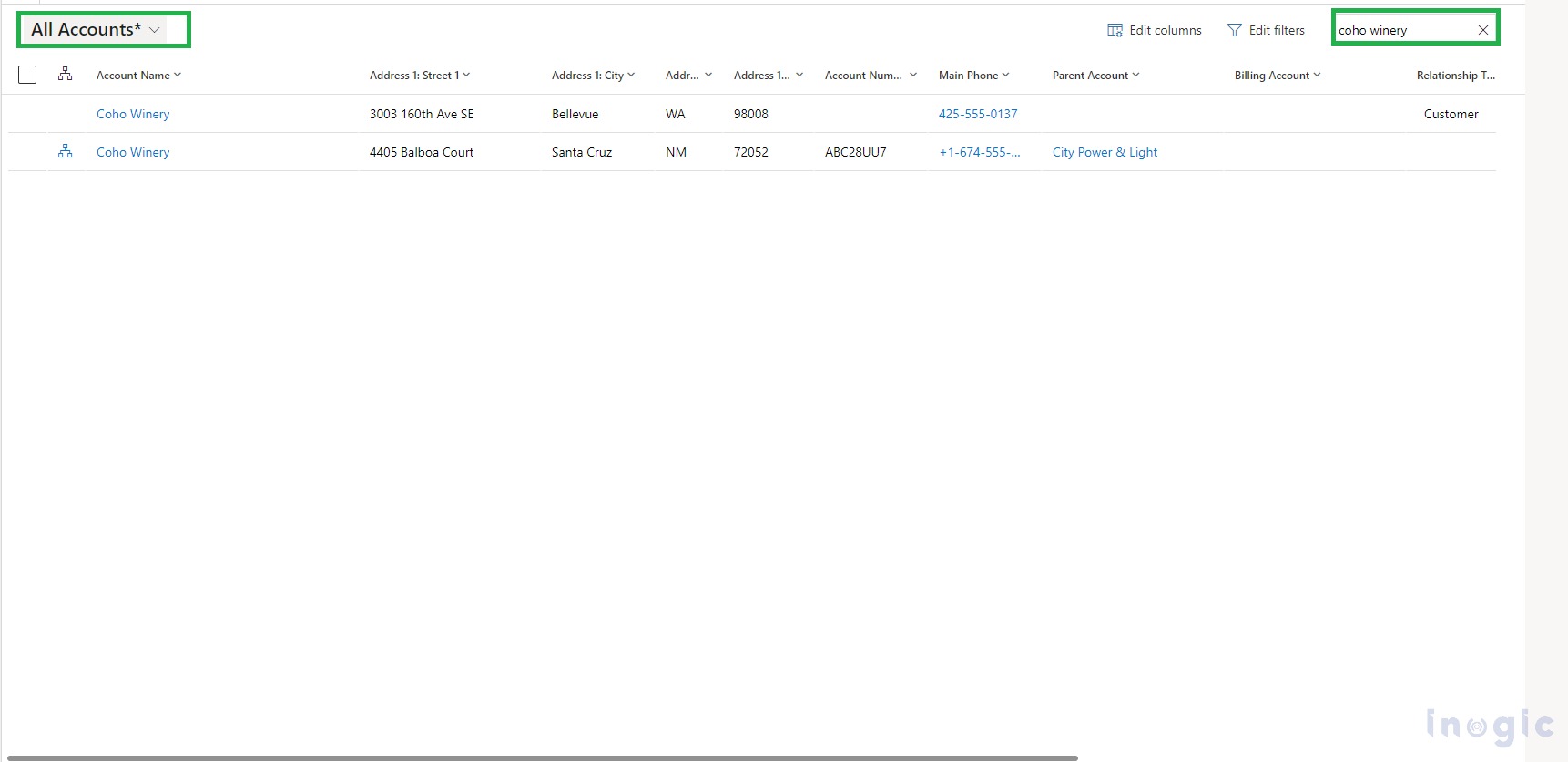 Note: Search will be slow if the user uses keywords that begin with an asterisk.
Please refer below screenshot for the same.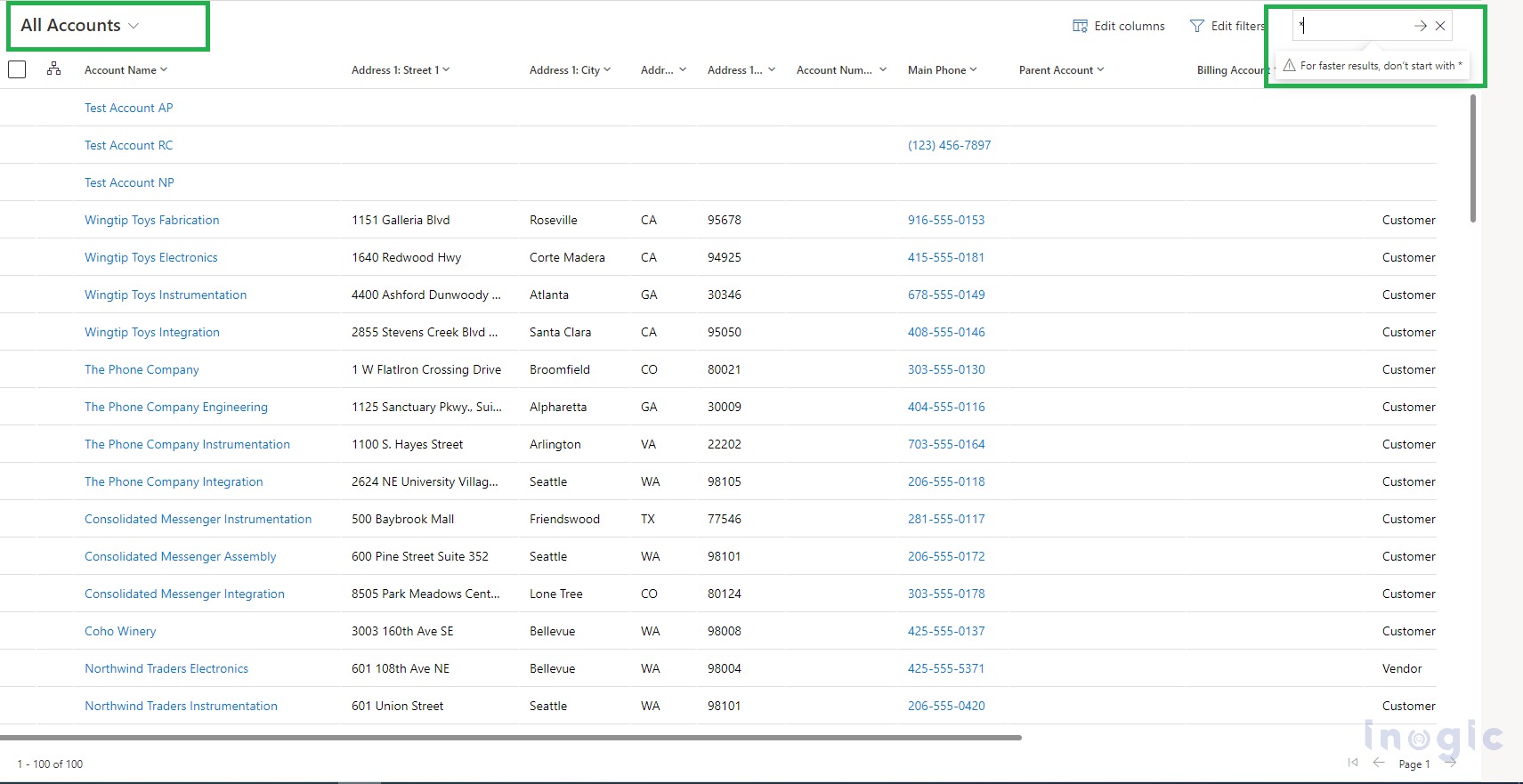 Conclusion
In this way, Tooltip on search is used to suggest the user search records with attributes.