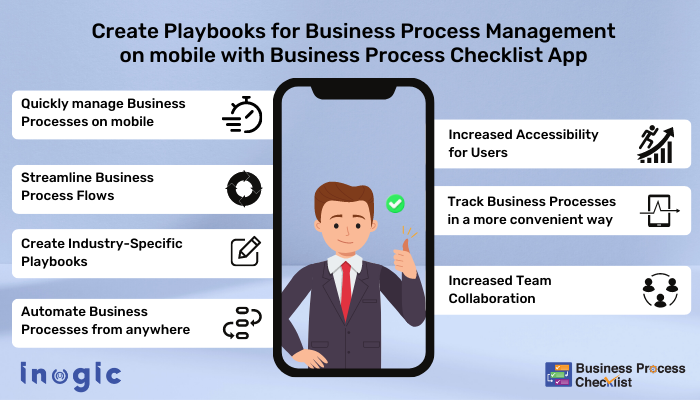 Mobile devices have transformed the way we do business, from checking emails on phones to attending conference calls with participants sprinkled across the globe, all while being on the go.
Mobile-first business solutions leverage the power of mobile devices to be more user-friendly and accessible, enabling businesses to save time and operational costs.
Here are some statistics, to help you grasp the importance of implementing mobile-based solutions in your business.
The use of mobile applications in the workplace saves around 5 hours per employee, per week.
According to a survey, 73% of remote and field employees, aided by mobile-based business solutions, perform more efficiently, compared to only 68% of in-office workers.
The benefits of integrating mobile-based solutions in a business setting are vast. Now the question arises: exactly what technology solution can your company start using right away to reap the rewards of mobile communication?
Mobile-based technology solutions come in all shapes and sizes, but when it comes to implementing one in your organization, it really depends on your business needs, which can vary based on different industries.
One such business need can be, For example, if you want to manage your daily business tasks on your mobile devices then you can use an agile mobile-based Business Process Management tool to level up your mobile CRM strategy to bring agility to your business processes by leveraging the increased accessibility and fast-paced communication functionalities of mobile devices.
Business Process Checklist is one such mobile-based task management solution that your organization can use to manage day-to-day business activities within the "Dynamics 365 for phones" app.
Once Business Process Checklist app is integrated within Microsoft Dynamics 365 CRM, managers can create plans/checklists/playbooks that mirror best practices for completing various business processes within the Dynamics 365 Mobile App on their smartphones or tablets.
Using this agile task management solution, organizations can manage their business processes in Microsoft Dynamics 365 CE while leveraging the advantages of implementing mobile technologies in their businesses.
Go through this amazing video to get a brief understanding of Business Process Checklist app's utility.
To know about how your team and business can benefit from the use of the Business Process Checklist features on mobile devices, keep reading.
Key Benefits of Business Process Checklist on Mobile App:
Quickly manage Business Processes on mobile: Managers can create plans/playbooks with step-by-step instructions that mirror best practices for completing business processes with maximum success. They can also edit and delete these plans based on their business requirements within the Dynamics 365 for Phones app on their mobile devices.
Streamline Business Process Flows: Managers can create plans that can be attached to particular stages of Custom or OOB Business Process Flows. Allowing managers to inform executives about the best way to complete a Business Process Flow stage rather than simply having fields to fill out to guide executives through the stages.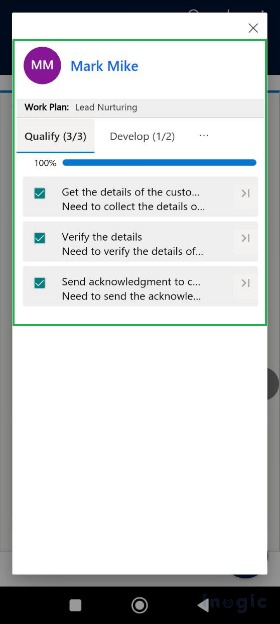 Create Industry-Specific Playbooks: For organizations that do not use Dynamics 365 CRM Business Process Flow can create plans/playbooks for managing their various business processes on custom groups; this is a feature that allows managers to create plans specific to their industry's business process needs by using plan items like plan steps, plan step actions.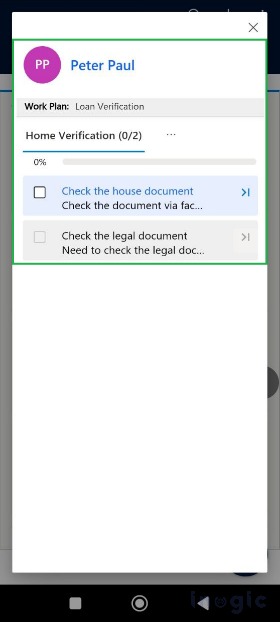 Automate Business Processes from anywhere: Managers can create plans on mobile devices from anywhere and set up the criteria for the execution of plans; based on this, the plans will automatically get attached to the record for which the execution criteria of the plan match. With the help of this feature, managers can create a plan once and don't have to worry about whether everyone in their team is following the right process, even when they are unavailable.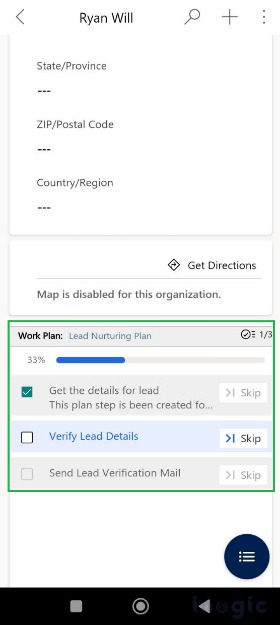 Access across devices: The plans created by the manager appear on existing and upcoming records of the selected record type, making it easy and quick for executives to view and follow these plans, consisting of a step-by-step procedure with best practices for completing a business process.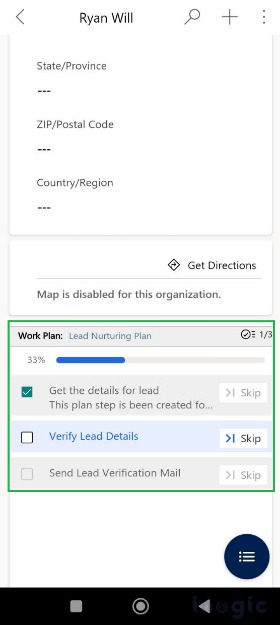 Track Business Processes in a more convenient way: Unlike traditional methods of Business Process Management users can measure and track the progress of business processes in real-time with the help of a progress bar, step counter, and columns for completed, ongoing, and overdue tasks. This way, the business process checklist app can also help organizations visualize the business process and keep track of all the important processes using a unified interface on their mobile devices.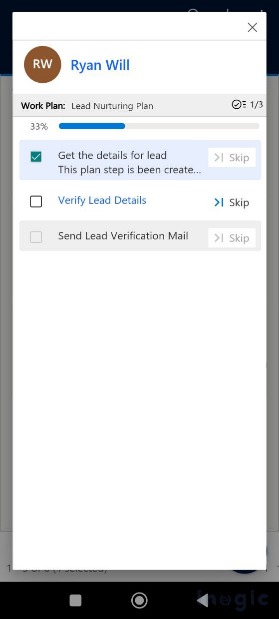 Increased Team Collaboration: Plans created using Business Process Checklist are highly interactive; users can skip steps within the planned processes, mark specific steps of plans as favorites, change the due date of plan steps, and complete steps within plans by just clicking on the checkboxes. All these features are available on the mobile app after installing Business Process Checklist to make it user-friendly for managers to collaborate with their team members.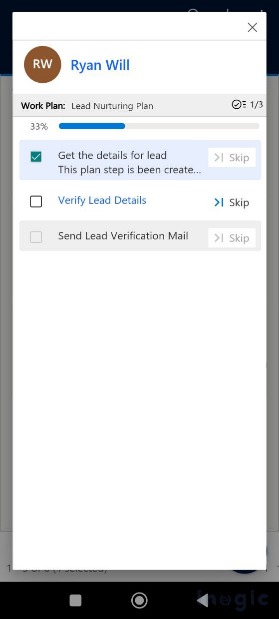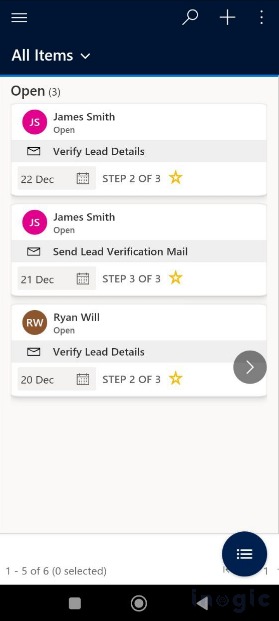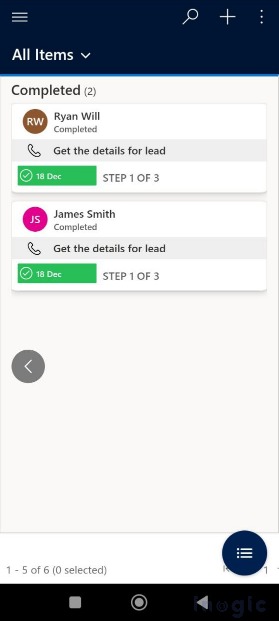 To learn more about Business Process Checklist features in detail, you can visit our docs site.
When the handy design of mobile technologies is combined with the cross-device functionalities of the Business Process Checklist, organizations get a very engaging and convenient medium for managing business processes.
If you are interested to implement this app in your mobile CRM strategy download it now from our website for a 15-day free trial or to schedule a personalized demo for the app you can email us at crm@inogic.com.
Turn best practices into actionable steps for completing daily tasks with Business Process Checklist App.
If you like how Business Process Checklist helps streamline your business processes, you'll love Gamifics365, a Microsoft AppSource preferred app to gamify boring day-to-day work in Dynamics 365 CRM, for creating a motivating work environment with Dynamics 365 CRM. Yes, your favorite Gamification is back in Microsoft Dynamics CRM in a completely new avatar.