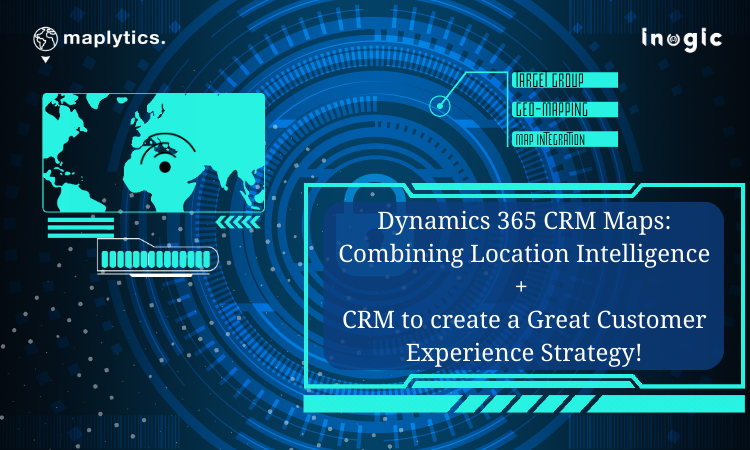 "When data meets locations, it is smartness at first sight"- one wise woman
Have you heard about Location Intelligence?
Location Intelligence is the 'it', trending term in the industry currently and has been building up over the past few decades. 80 % of the data collected by an organization is said to have a locational component attached to it. This component when studied well helps in analytics and extracts the best out of the data. The derived exquisite knowledge from the analyzed data then helps in making smart, intelligent decisions pertaining to business strategy, market structuring, target group analysis, marketing playlists, and so on!
To define simply, 'location intelligence integrates the vitals of humans with the technology of maps and generates actionable insights useful for business upliftment and productivity.
How does it apply in real life?
Suppose a global car brand wants to expand in a new country culturally and economically different than the parent company's home country. The area of the new country could be studied, maps could be viewed and regions for the company office, and manufacturing plant could be selected. However, with Location Intelligence, the census data publicly available of the new country could be integrated with the maps, this will help understand the density of the population and their buying capacities in different regions of the country.
The residential and industrial lands could be marked and the transport facilities available could be studied. The places providing raw materials and those having potential markets for the cars could be visualized. The work patterns, spending trends, economic status, and cultural inclinations of the potential buyers could be documented and a location could be picked up wisely to set up the office base to avoid major oops surprises later on. That is the beauty of location intelligence.
How has Location Intelligence evolved?
1854, the outburst of the pandemic of Cholera in London is said to be the birthplace of location intelligence. John Snow is said to have created a map that displayed the areas affected by the pandemic and the water source said to have been infected along with a valid relationship between the sick and the water source.
1980 saw the production of the first software based on location intelligence, and 2006 saw the first interactive app with the technology.
2011 marked the penetration of location intelligence into commercial industries and 2012 saw it being taught as a subject independent of or along with artificial intelligence. Currently, this intelligence finds its place in several industries and is widespread as an industry in itself.
The global market size of Location Intelligence accounted to be $14 Billion in 2021.
What industries have an application of Location Intelligence?
Several industries have reaped benefits from being intelligently sound. Here, is a look at a few of them-
Healthcare
Setting up in a residential area, well connected to the transport routes, water, and electricity facilities, having easy accessibility for air ambulances and helicopters, especially during bad weather, optimized routes for ambulance movement, in close proximity of blood banks, pharmacies, bio-medical vendors, etc.
Fashion
Plotting area-wise fashion trends, buying capacities of the people, knowing special cultural norms, fashion-aware areas, transport, easy accessibility, availability of fashion models, arranging a sales plan, etc.
Construction
Ease of supply chain functionality from raw material to finished goods, the proximity of a marketplace, availability of construction labor, open land connected to water bodies, and more.
Utility Supply
Awareness of areas under the jurisdiction and study of supply networks, location of main supply units, quick travel routes to them, awareness of nearby emergency services, etc.
Finance
Being aware of the locations, of banks, and ATMs at different locations, finding brokers and clients, chalking out a relevant marketing plan, and more!
Apart from these, the Hospitality Industry, Cosmetics giants, Information Technology stalwarts, etc. use Location Intelligence for business excellence.
How do applications utilize Location Intelligence?
A plethora of all-inclusive, cost-effective packages working within CRM to better utilize the available client data elevating the functionality and use of CRM with smart analysis coupled with location intelligence are available. Of all these, a popular, user-friendly, and in-demand application working within Microsoft Dynamics 365 CRM / Dataverse is Maplytics the flagship product of Inogic a 5-star rated Preferred geo-analytical mapping App for Microsoft Dynamics 365 CRM / Dataverse on Microsoft AppSource.
Integrating Location Intelligence with Maps, Maplytics strengthens businesses across industries operating in multi-languages with its advanced Appointment planning calendar, optimized route plotting, Truck Routing, Drill-down Radius/ or Proximity Search, Heat Maps Analysis, Census Data integration with CRM, Personalized Pushpins for display, Real-time tracking of field reps, Advanced Territory Management for sales optimization, and more to achieve high Sales Performance, greater productivity and improve Marketing initiatives.
Clients from numerous industries utilize Maplytics across devices and even while being on the go to generate leads, have convenient meeting spots, command help in case of emergencies, and overall promote a sustainable and progressive business model along with a balanced work-life for the employees.
To get acquainted with Maplytics further, write to us at crm@inogic.com  with your mapping queries. To explore the product further, for a free trial of 15 days, or a personalized demo within Microsoft Dynamics 365 CRM / Dataverse get in touch with us.
For in-depth knowledge, do visit our Website or the Microsoft AppSource. For further details, you can hop on to our Blogs, Client Testimonials, and Video Library.
Until then,
Stay Aware, Grow Smart!