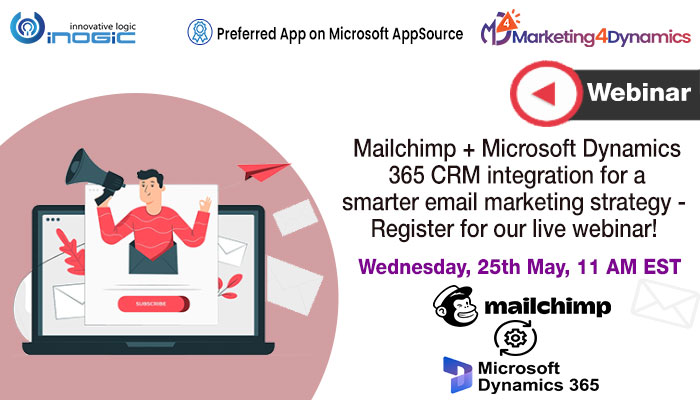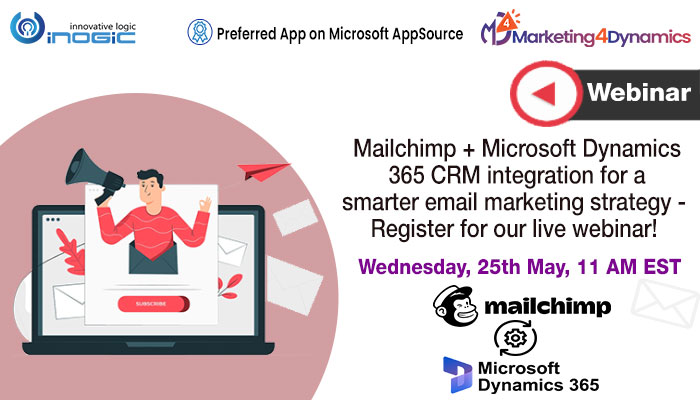 Here are some interesting figures that accentuate the fact that Sales & Marketing go hand-in-hand.
87% of sales and marketing professionals believe collaboration between sales and marketing enables critical business growth
Organizations with tightly aligned sales and marketing functions enjoy 36% higher customer retention rates
Aligning both departments can help generate 209% more revenue from marketing
But to have a well-synchronized Sales and Marketing team, you also need to have the basic infrastructure to connect these two departments seamlessly. And that basic infrastructure consists of business applications such as Dynamics 365 CRM for Sales and Mailchimp for Marketing.
Now the question arises – how to connect these two applications?
And this is where Marketing4Dynamics can help you!
As a Microsoft Preferred App, Marketing4Dynamics seamlessly integrates Dynamics 365 CRM with Mailchimp. It bridges the information gap between both Sales and Marketing departments by syncing customer and their marketing statistics data in both applications.
Want to know more?
Then just register for our upcoming Marketing4Dynamics webinar to be held on:
25th May 2022, 11 am EST
In this session, we will shed light on the following key features of this wonderful integration app:
Sync Mailchimp Audiences, Members, Segments, and Tags to CRM: Supports synching of Audience, Segments, and Tags of Mailchimp along with its members to Dynamics 365 CRM and map with CRM Marketing List.
Sync Contacts/Leads from CRM to Mailchimp: Supports synching of CRM Marketing List and its members (Contacts/Leads) to Mailchimp.
Sync Campaigns and Activities: Supports syncing of Campaigns and members' activities (Open, Sent, Click, Unsubscribed, and Bounced) from Mailchimp to Dynamics 365 CRM.
Dashboard & Reporting: Monitor and analyze statistics of Campaigns sent to subscribers.
Get ready for an insightful session on our Mailchimp + Dynamics 365 CRM integration app.
Don't forget to click on the Register button for this upcoming webinar.
Also, check out this overview video to get more insight into the functioning of this amazing integration app.
Last but not least – Make sure to register so we can email the link of the recorded session to you!
See you soon!