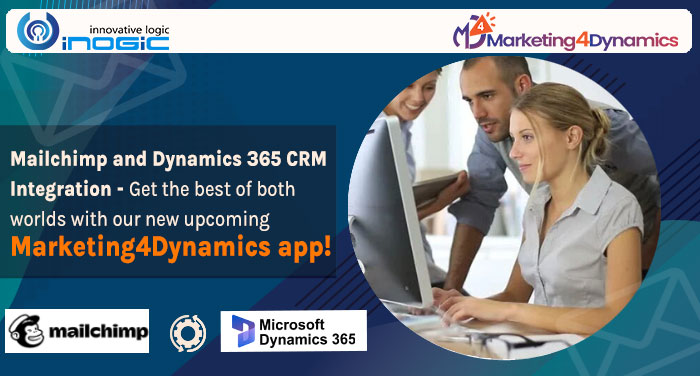 Inogic has a wide range of distinct (Preferred) apps that caters to the needs of Dynamics 365 CRM users on a daily basis making their work life more productive and stress-free. Be it Document Management Apps, Visualization Apps, Mapping Apps, 1 Click Apps or Integration Apps – we have integrated Dynamics 365 CRM lately with your favorite third party apps like QuickBooks Online, AvaTax by Avalara, Dropbox, Azure Blog Storage, DocuSign and working on many more – you will find it here!
So, here we are, ready to launch yet another innovative solution for Dynamics 365 CRM which will further help organizations to boost their sales and profit.
Introducing our upcoming Dynamics 365 CRM and Mailchimp integration app – Marketing4Dynamics.
Marketing4Dynamics is a productivity app providing integration between Dynamics 365 CRM and Mailchimp. By syncing Mailchimp and Dynamics 365 CRM customers along with their marketing statistics data, it ensures that you will have easy and quick access to information without navigating from one application to another. With this app, you can get complete details of campaigns and other member activities executed through Mailchimp within Dynamics 365 CRM.
Here is the first look of our Marketing4Dynamics UI:
Marketing Activities: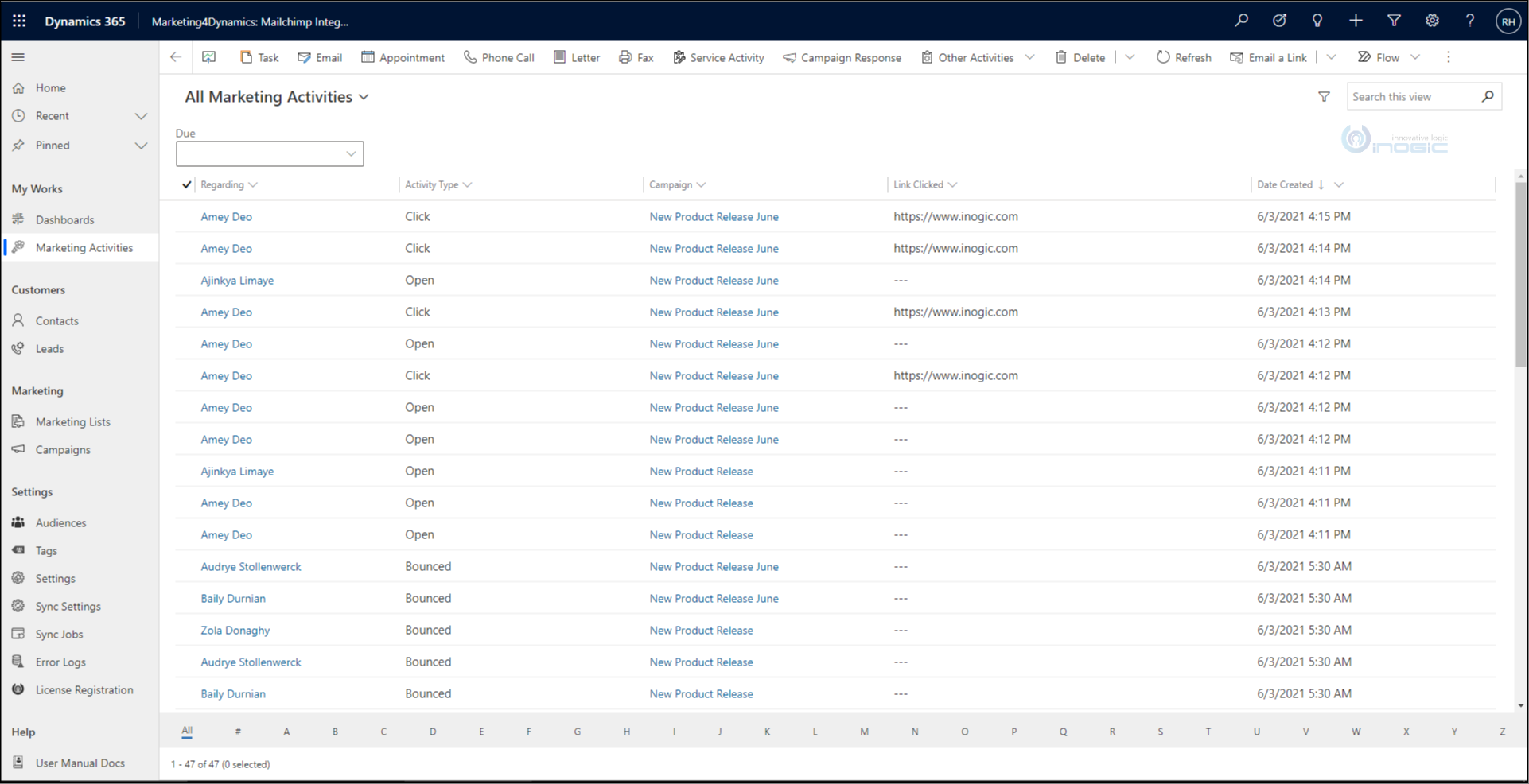 Campaigns: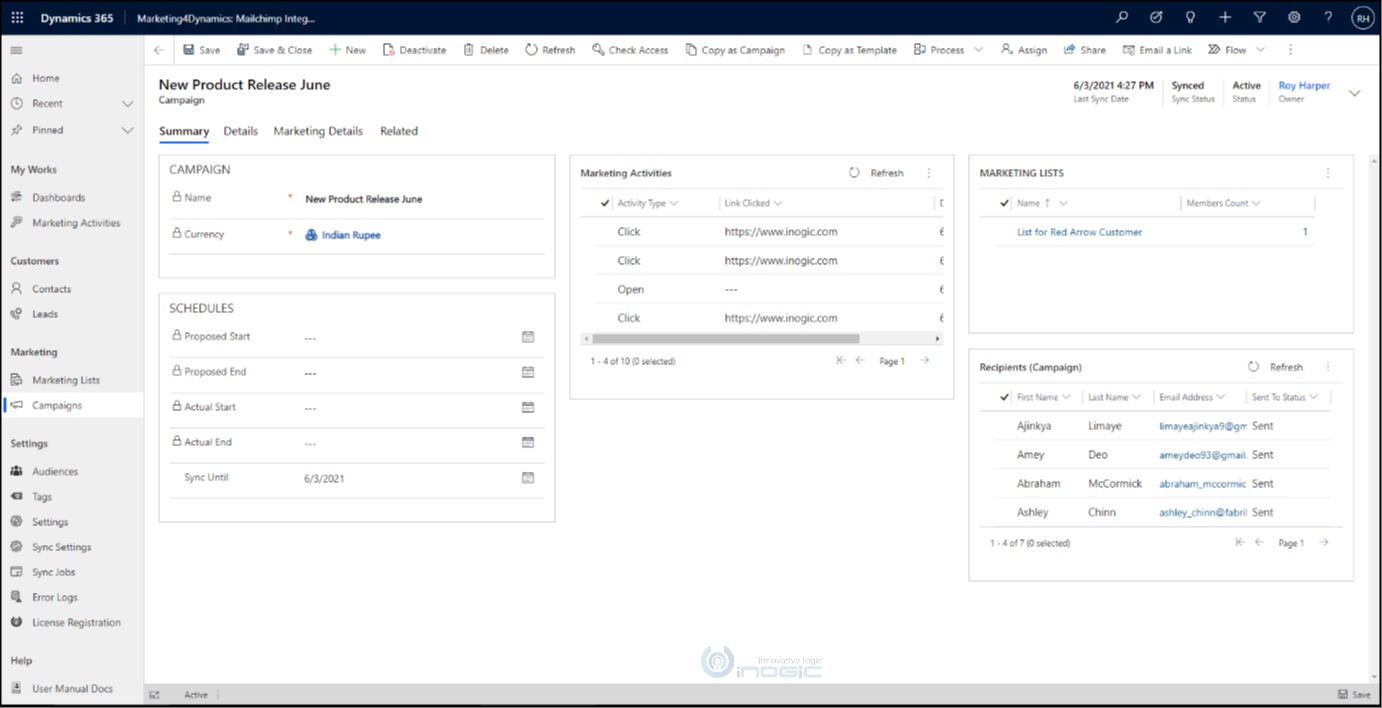 Campaign Statistics:

As you know, Sales and Marketing always go hand-in-hand. So, if you have to improve sales then you will have to undoubtedly invest in marketing activities.
And this is where Marketing4Dynamics comes in.
By bridging the gap between two excellent business applications – Dynamics 365 CRM and Mailchimp – it will help you to smoothly plan and execute marketing activities, increase your productivity and help you achieve higher ROI.
Quite intriguing, isn't it?
But this is just the tip of the iceberg.
There is more to come!
Keep visiting us or mail us at crm@inogic.com to know more about this upcoming integration app for Dynamics 365 CRM.
Until then – Happy Marketing!