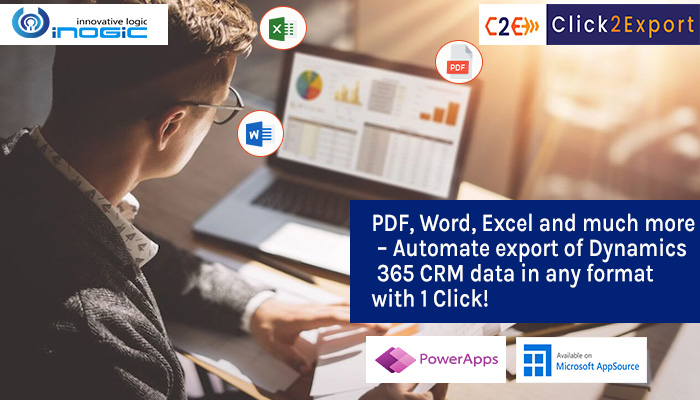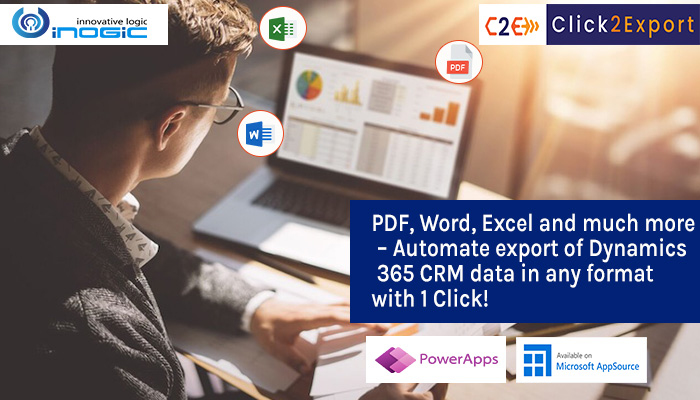 Exporting and sharing data from Dynamics 365 CRM – both internally or externally – is an all-time process. Normally employees spent 25% of their time per week on exporting data manually from CRM. And to err is human which results in a major portion of data that is exported being insufficient or inaccurate. These are the everyday challenges faced by employees across different industries.
So, what can you do to overcome this challenge?
This is what Click2Export was made for!
A preferred app on Microsoft AppSource – Click2Export is the go-to app to solve all your woes of exporting data from Dynamics 365 CRM/Dataverse (Power Apps). It's smart, quick and easy to configure.

With Click2Export you can –
Easily Configure Report & Document templates: With this application you can create multiple templates with different filter options and parameter values for the report. As usual, a business organization require reports in different forms or templates depending upon the information extracted from Dynamics 365 CRM. With Click2Export, you can easily configure reports, filter criteria and set parameters for exporting.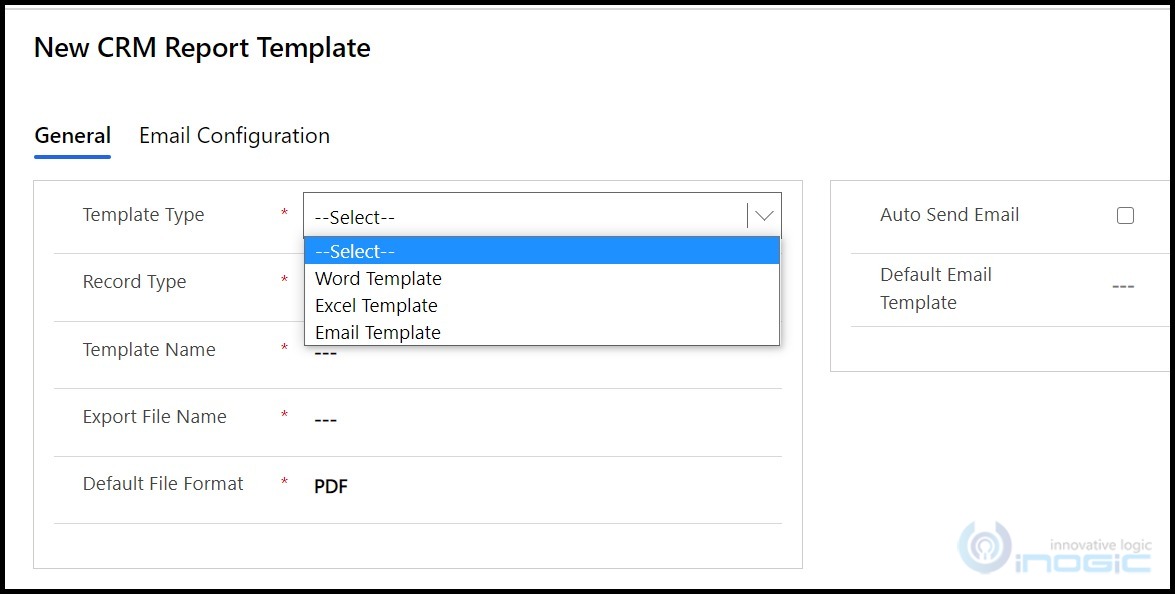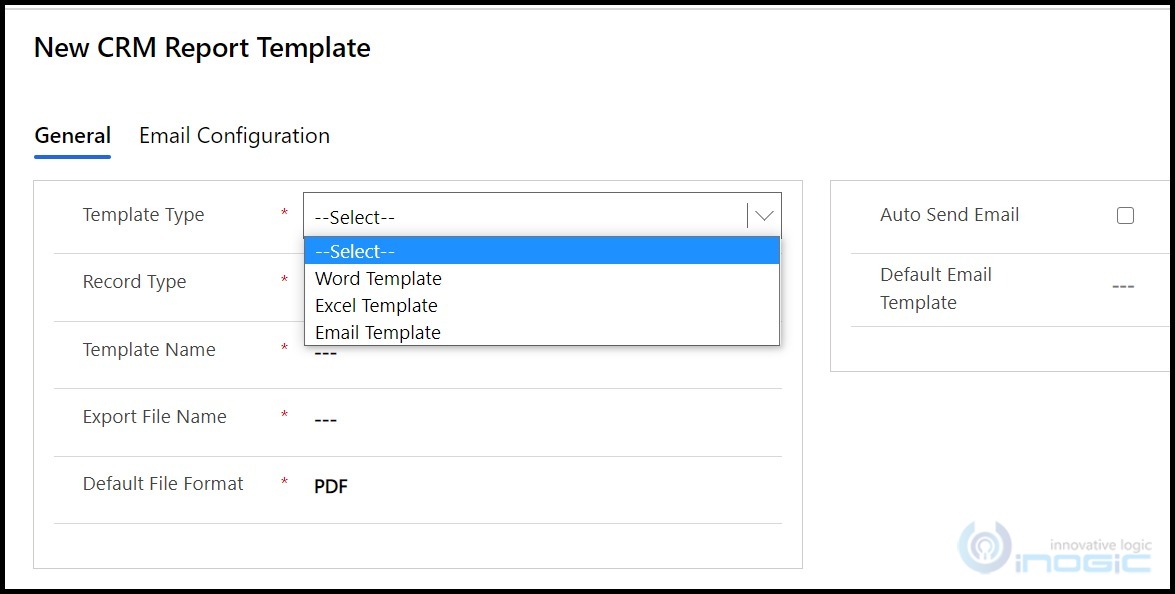 Export Dynamics 35 CRM Data in different formats: The tool supports PDF, MS Word, MS Excel, CSV and TIFF formats which helps you to export necessary information in a format of your choice. In any organization, business decisions are made based on concrete and accurate reports. And with this app you can generate these reports in particular formats that suits the requirement of the organization.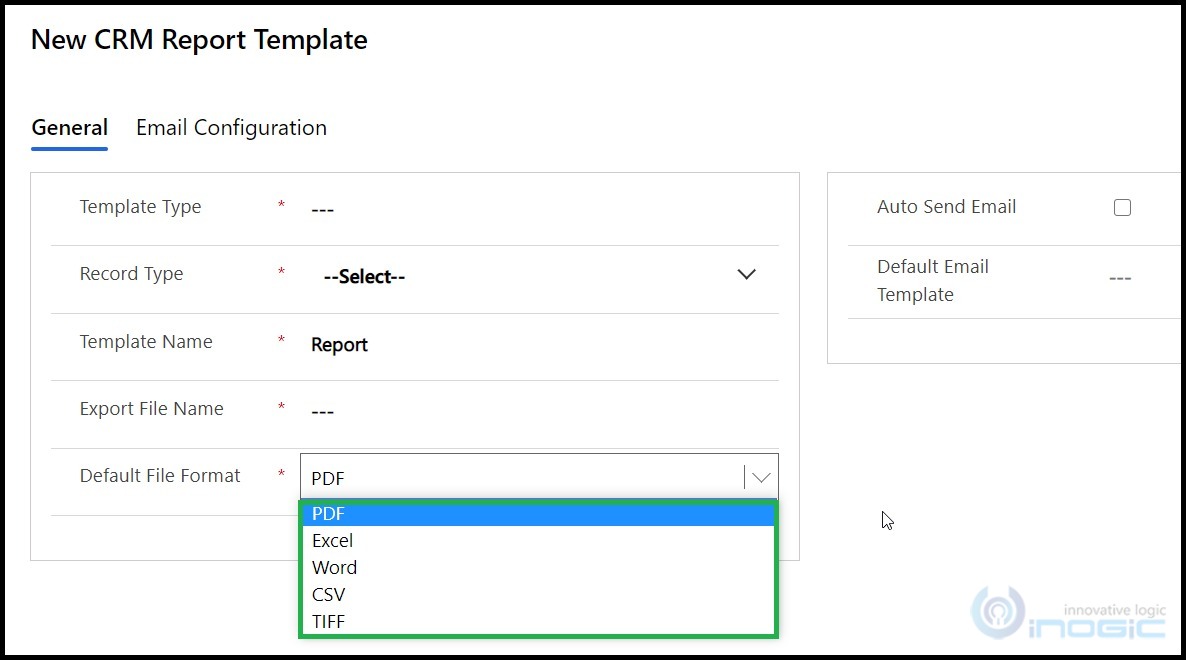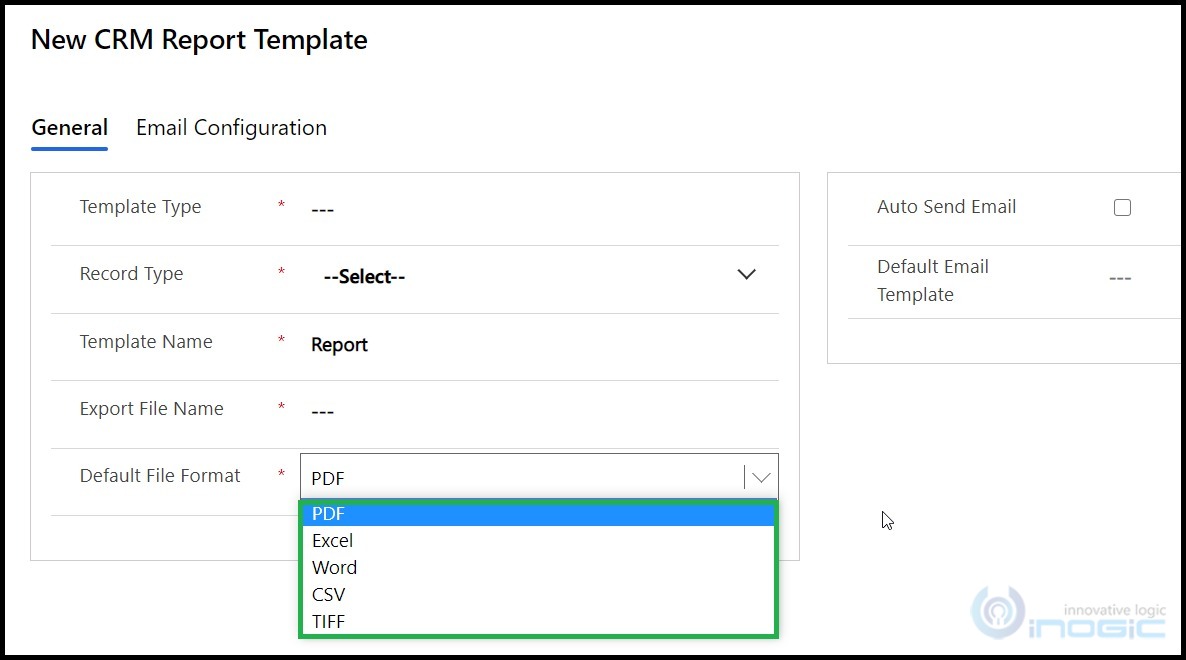 Schedule export of data: You can set parameters to export report for a particular entity at scheduled intervals. The exported report will be then auto-sent through email as an attachment to all the interested parties on daily, weekly or monthly basis. Just schedule and forget – rest will be done by the application.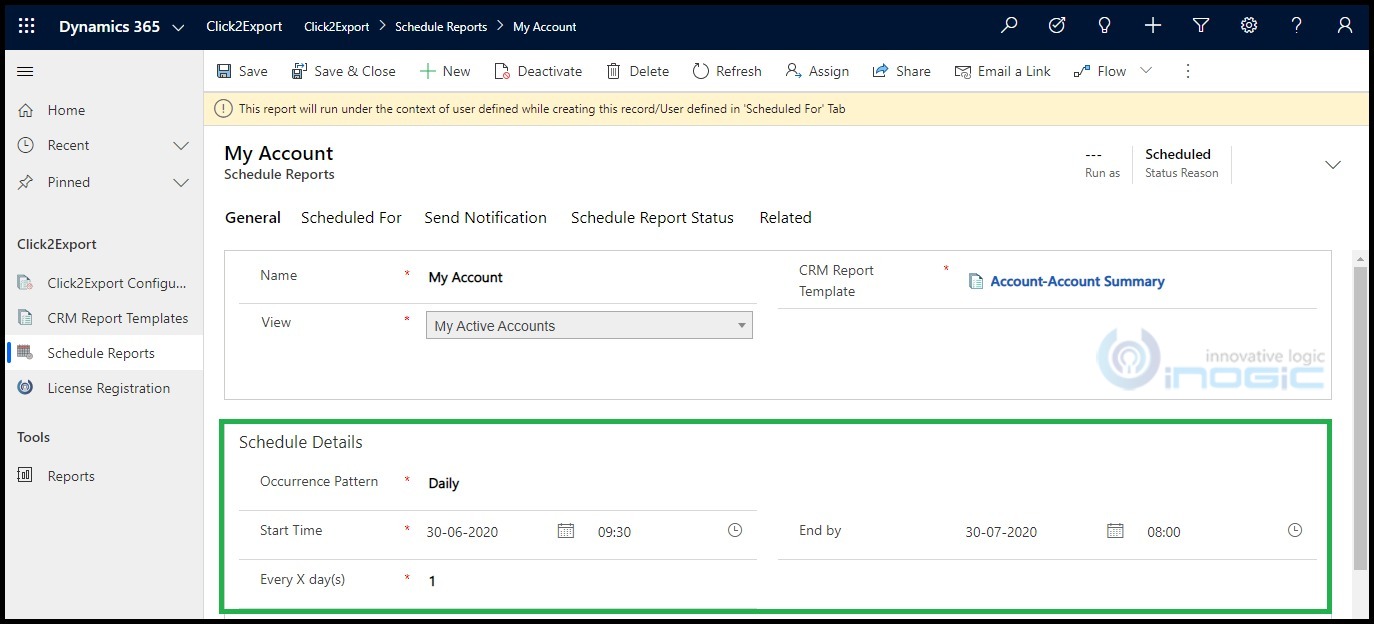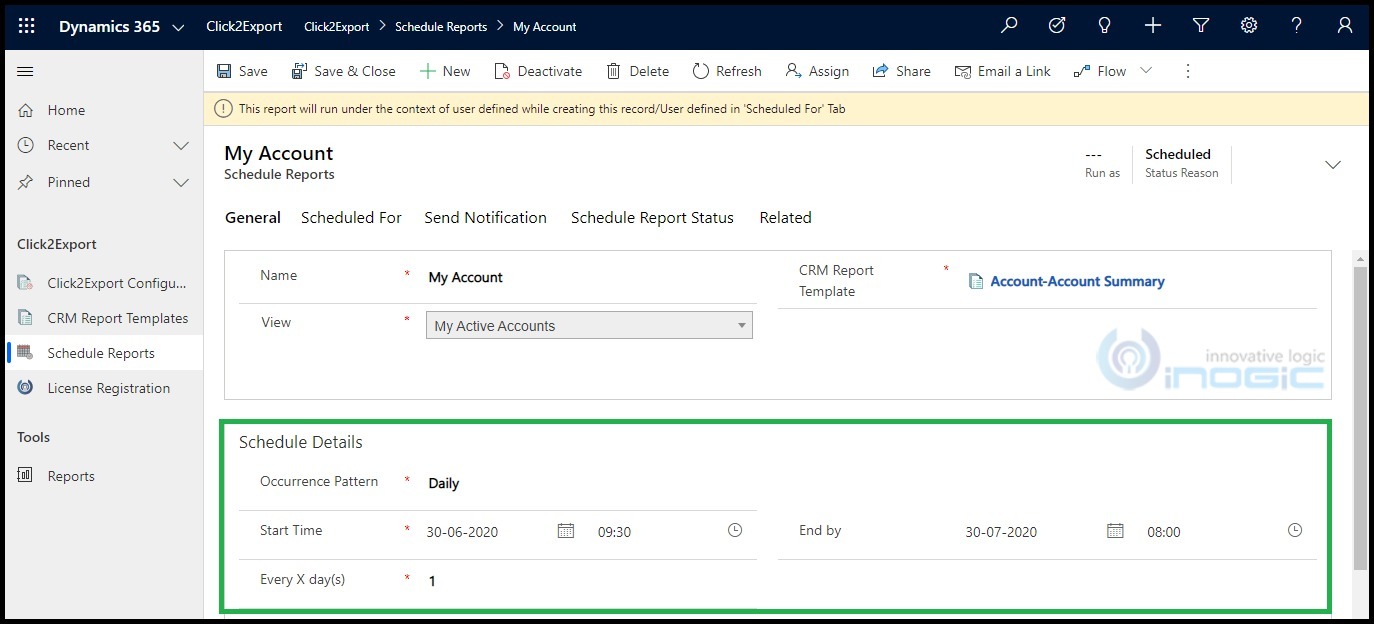 Automate Export of data: Automation is the in-thing now. You can now automate the process of exporting Dynamics 365 CRM report or document templates with required action to be performed on the selected record using workflow. Once the workflow trigger is set, it automatically exports and emails the exported report thereby saving your time and effort.


Export data in bulk: The tool supports bulk exporting of reports for multiple records simultaneously which gives you an edge if you have export enormous amount of data from CRM. It provides a smart and easy solution to export multiple records in a single report and compile huge data effortlessly.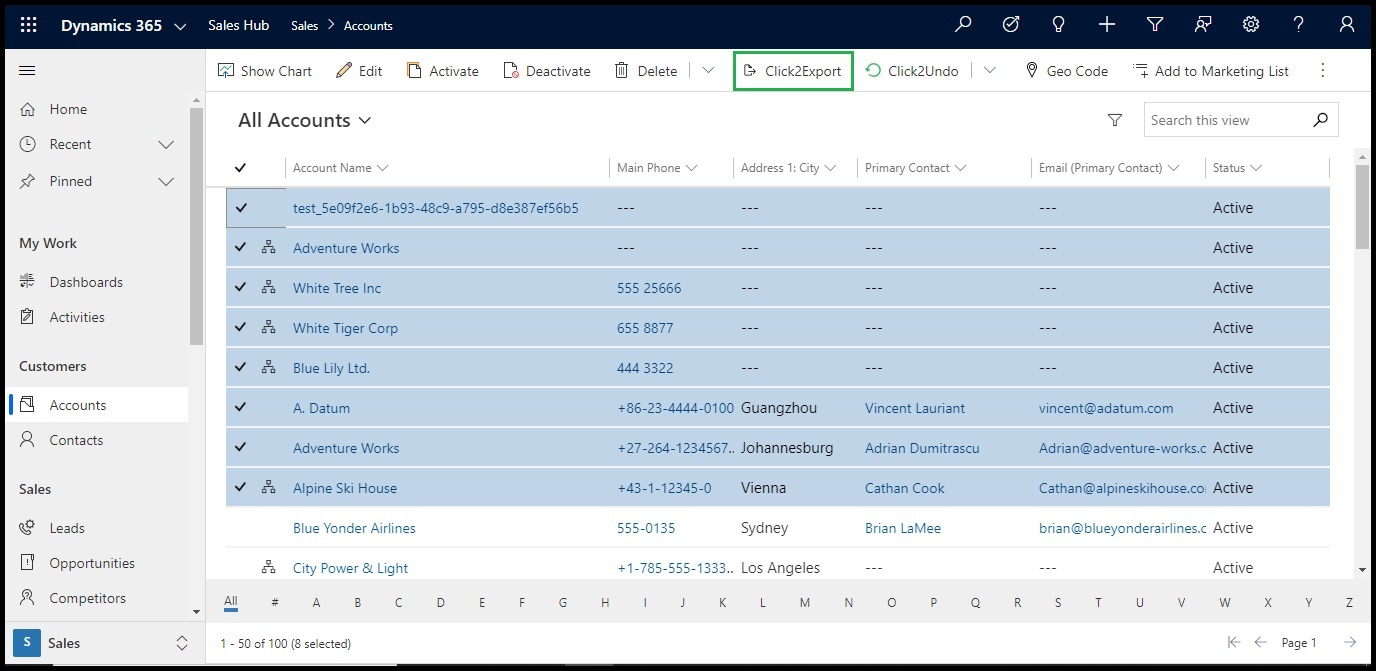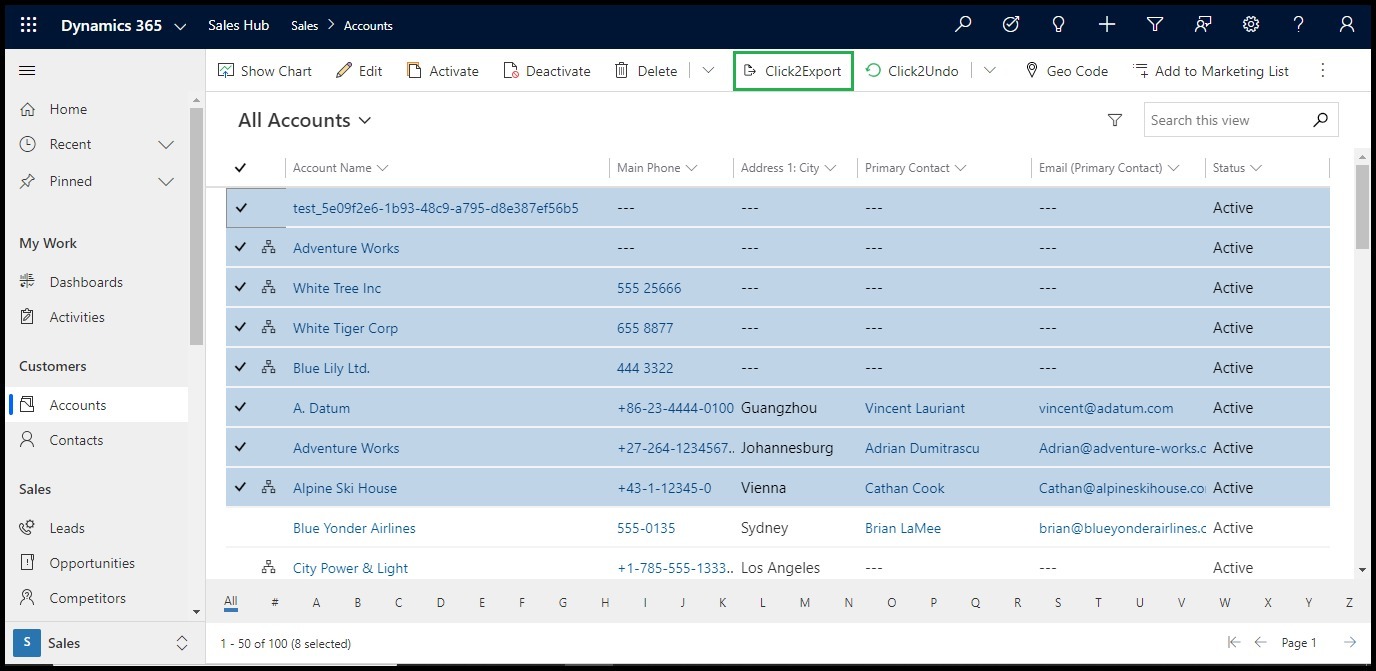 And after exporting Dynamics 365 CRM data you can –
Email exported files as Attachments to required parties
Attach them as notes to respective Dynamics 365 CRM record for internal back-up
Upload them to SharePoint for external back-up, or
Download them for offline consumption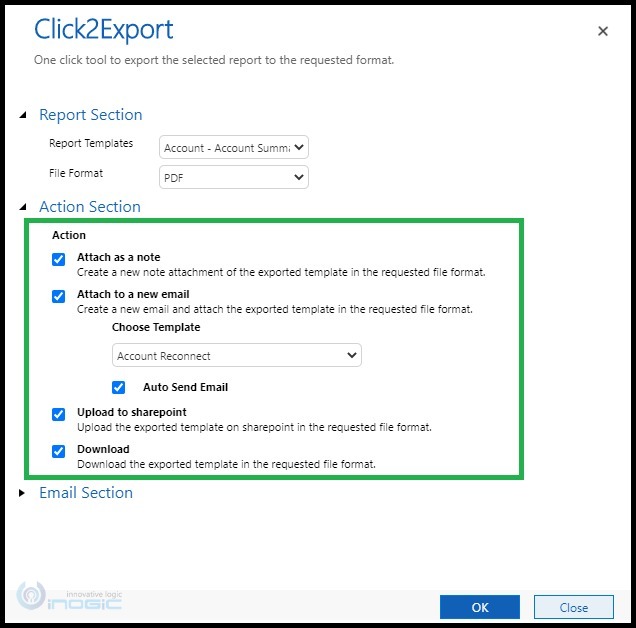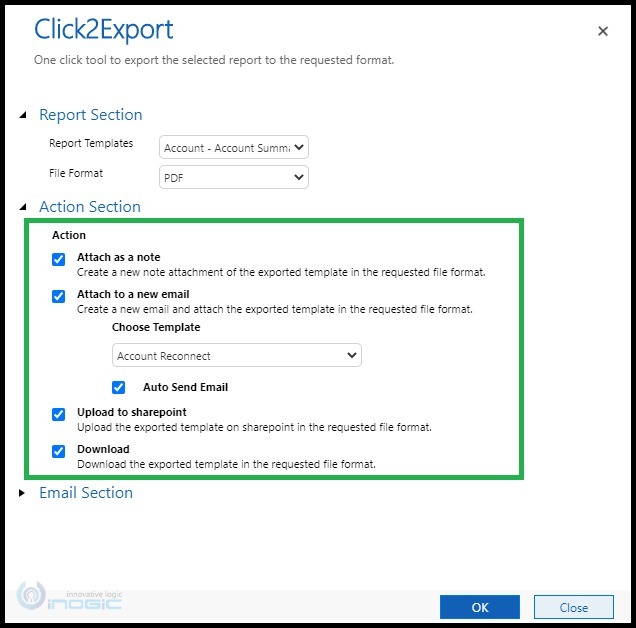 All in all, with Click2Export you can get standard and accurate reports, increase your operational efficiency, optimize resources, enhance the productivity of your team and increase your ROI.
Hard to believe?
Then find more about this amazing 1 Click productivity app by downloading it from our website or Microsoft AppSource for a free trial period of 15 days.
Also, have a close look at our another 1 Click productivity app for cloning records in Dynamics 365 CRM / Dataverse (Power Apps).
Mail us at crm@inogic.com for any more information related to exporting data from Dynamics 365 CRM or you can also request for a personal demo.
Until then – Happy Exporting!