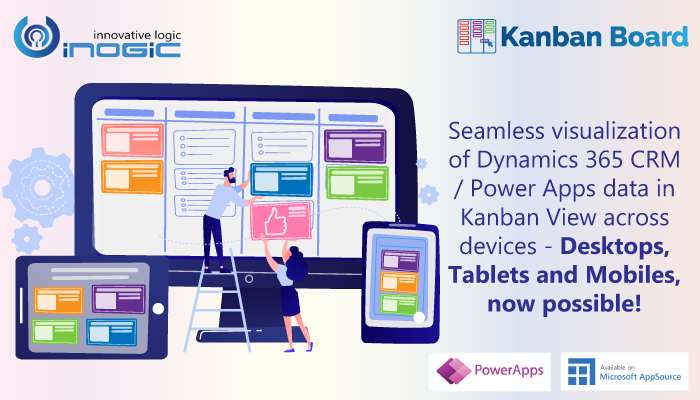 Visual representation gets 90% more views than text-based information. Majority of the data is now presented in a visually appealing manner to capture the interest of audience and it also helps them to analyze data in a much better way. This has given rise to numerous visualization apps in market that projects complex information in simple and visually appealing format.
Kanban Board – a preferred app on Microsoft AppSource – is one such visualization app which offers a Kanban View of your Dynamics 365 CRM data. It is a custom control that can be attached to any view within Dynamics 365 CRM / Power Apps. With Kanban Board, you can categorize the ongoing tasks according to their status – In Progress, On Hold, Waiting for Details, Researching – and easily track the progress of various projects assigned to your team.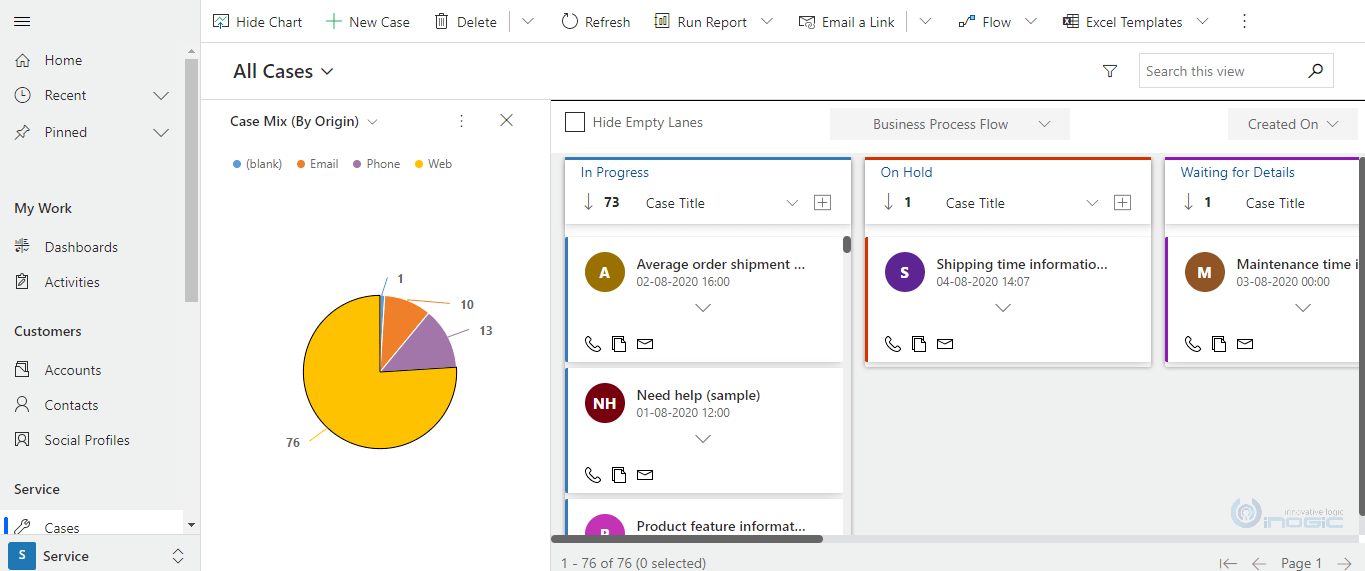 Boring home grid is now made much more appealing and analytical by the Kanban View. But what if you are on the go and want an update on your recent projects. Does it mean you have to wait till you can find a big screen desktop or laptop to access this feature?
Absolutely not! With Kanban Board, you have exclusive access to the cross compatibility feature in the Kanban View. You can configure it in Web, Mobile and Tablet for a unified experience.
With this cross-device compatibility, you can –
Easily switch between devices
Now screen sizes don't matter when it comes to data organization and management. You can easily switch from desktop or laptops to tablets or mobiles. It doesn't hinder your work and helps you to seamlessly visualize and analyze Dynamics 365 CRM/Power Apps data across devices.
Make use of drag and drop function with touchscreen mobiles and tablets
Be it larger screen or smaller screen, you can easily make use of its UI based drag and drop functionality. Use the touch interface to drag cards and easily switch the lanes of cards for a comfortable user experience.
Update status instantly
You can update your CRM records on the go. No matter in which location you are, if you have mobile or tablet you can keep the work up to date. Increased mobility allows for remote updates and a constant streamline of workflow. The current status of the work will be constantly reflected on the board keeping your team up to date about the progress of the various projects.
Quite fascinating, isn't it?
You can experience this first hand by downloading Kanban Board for a 15 day free trial from our website or Microsoft AppSource.
And do let us know your thoughts at crm@inogic.com about this agile and flexible visualization app!
In the meanwhile, have a look at our other popular visualization app for Dynamics 365 CRM/Power Apps – Map My Relationships – which gives you a mind map view of relations between CRM entity records.
Until then – Happy Visualization!