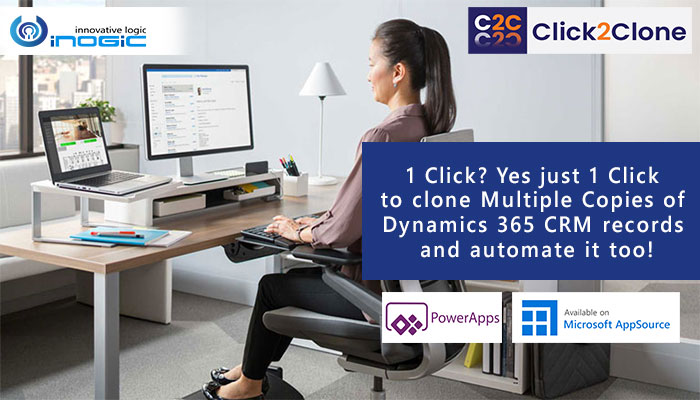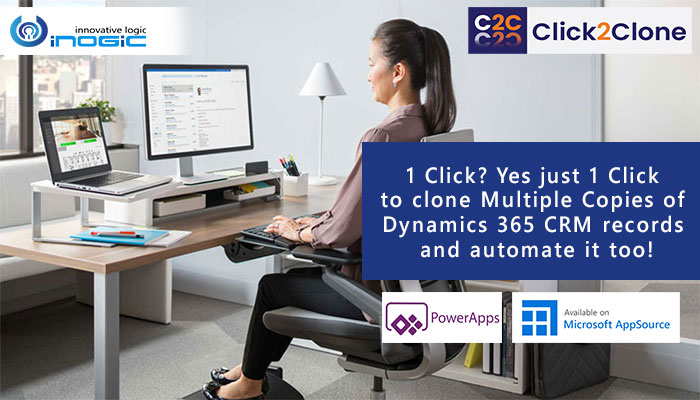 In your everyday tasks while using Dynamics 365 CRM you come across various activities which are tedious, monotonous and time consuming like creating Opportunities or Quotes with more than 25 line items and so on. In order to ease your way around these tedious activities we introduced an exclusive app – Click2Clone.
Click2Clone, a 1-Click app that clones records in just a single click, soon became one of the most popular PowerApps and Dynamics 365 CRM productivity apps. With each passing year we enhanced this app with additional features and made it all the more exclusive. Its additional features increased productivity, efficiency and effectively helped in managing time and effort of your fellow team members.
Now, here we are with two new features of Click2Clone – Microsoft's Preferred Solution on AppSource.
Clone Multiple Copies in a single click
Automate Cloning of Multiple Copies
Clone Multiple Copies in a single click
This latest feature of Click2Clone enables you to create multiple copies of any given record at one go. Earlier, you were able to create just one copy of a record but now you can save time and effort by creating multiple copies of records as per your requirement. All you have to do is to duly fill the required fields while configuring templates to clone records and you can create as many copies as you want.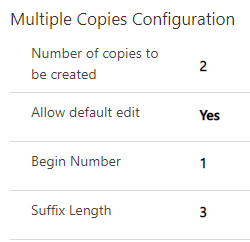 Image info: Purple Box is for the source record and Green Box is for the multiple copies created.
Automate Cloning of Multiple Copies
This is an extension to the above feature. Using this you can automate the task of creating multiple copies. Say for an example on Opportunity you have a field called Create X Copies and whenever the Opportunity is Won based on the value in the aforementioned field you need to create those many copies of the Opportunity automatically. We have you covered.
All you have to do is create a workflow on Status Change of Opportunity, user our assembly and then choose the Click2Clone Template you'd want the process to follow and also add Create X Copies field in the parameter.

Isn't this amazing? If you still have any of your cloning requirement not yet supported in our Click2Clone, its time we talk, please mail us at crm@inogic.com
In today's time when everybody is struggling to hold the world together, we want to make your daily routine all the more comfortable, be it in office or at work from home with these small and effective features of our most popular productivity app – Click2Clone.
Feel free to download and explore these latest features of Click2Clone from our website or Microsoft AppSource.
Stay Safe! Stay Healthy!