Yes, the most awaited User Group Summit just ended last week and we now look forward to catch up with our Dynamics 365 CRM and PowerApps friends at Community Summit 2020 at Nashville.
Alas! One of the biggest event of the year – User Group Summit – has come to an end. It was truly mesmerizing to be part of such a large scale event.
Thank you friends for visiting our booth #1331. It was really great having you at our booth for one to one discussions regarding our productivity apps and services on Dynamics CRM, PowerApps, Power BI, Flow and Microsoft Portal.
A special thanks to the CRMUG Summit team for delivering yet another truly exceptional experience.
In this summit we unveiled two new upcoming productivity apps – SharePoint Security Sync and Lead Assignment & Distribution Automation. Not just these our array of other innovative solutions for Dynamics 365 CRM including InoLink, Click2Clone, Click2Export, User Adoption Monitor, Attach2Dynamics and Alerts4Dynamics was also very well received. Smart work with automation and high returns with low cost were the highlights of our productivity apps.
Some beautiful memories @ expo hours…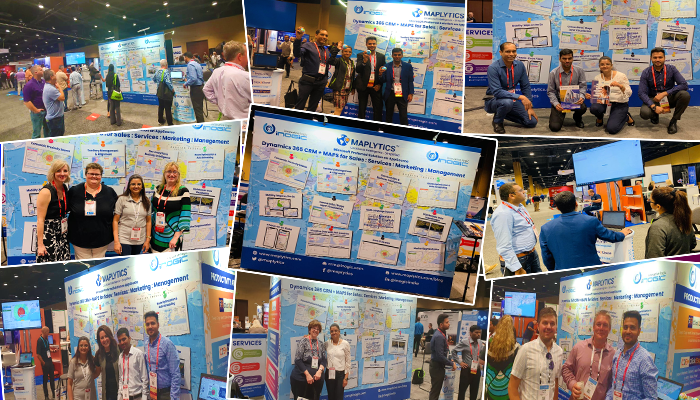 As always our Partner Solutions Showcase on our flagship product – Maplytics – garnered a huge response. The session focused on significant features of Maplytics such as Territory Management, Routing, Radius Search, Appointment Planner, Shape File Integration, Area of Service, Localized Marketing, etc. It was rewarding to see a full house for our session with attendees vying for more space. So, it is given that next year there will be much larger room to accommodate all of you. Now, with such grand response from you, we are doubly excited and keep on working on new features in Maplytics.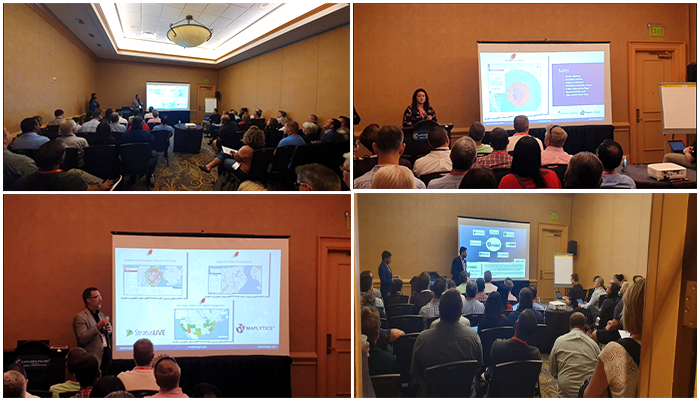 So, the journey doesn't end here!
We will meet soon at our next destination – CRMUG (Community) Summit, Nashville from Oct 6 – 9, 2020.
If we have not been able to catch up at Summit, then do reach us at crm@inogic.com for more information on our productivity apps and services.
Download and explore our Dynamics 365 CRM Productivity Apps from our Website or Microsoft AppSource.