Thank You – Your favorite 1 Click Solution, Click2Export is now a Preferred Solution on Microsoft AppSource. In our last blog, i.e. Schedule Export of SSRS/Word Templates & Auto-Send Emails in Dynamics 365 CRM with Click2Export you have seen some major updates which make Click2Export a must-have app for your Dynamics 365 CRM. You already know how to export Dynamics 365 Report and Word Templates, today let's take this one more step ahead with our new release.
Let's learn in detail about this exciting addition to Click2Export.
Export Dynamics CRM Reports in Excel Templates
This new feature will enable users to export required information from Dynamics 365 CRM in Excel Templates. That means the user has now three options in which to export necessary reports with the help of Click2Export– Report, Word, and Excel Templates.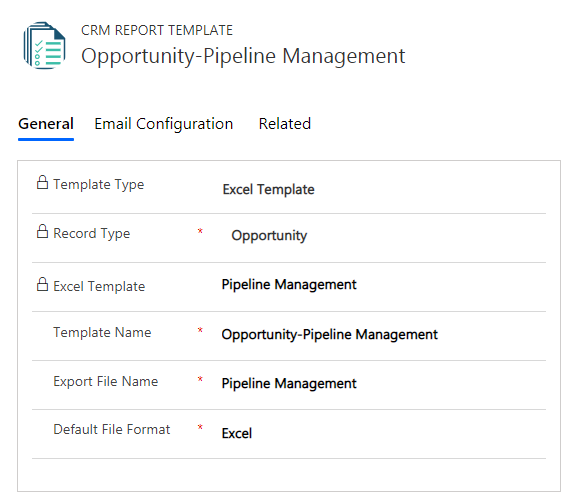 While you know how to export Dynamics 365 Report and Word Templates and how they were specific to particular record(s), for Excel Templates it is 'VIEW' based. It does not pertain to any individual record or records like Report and Word Templates. Due to this while exporting, user can only export report related to a particular view such as All Opportunities, Open Opportunities, Lost Opportunities, etc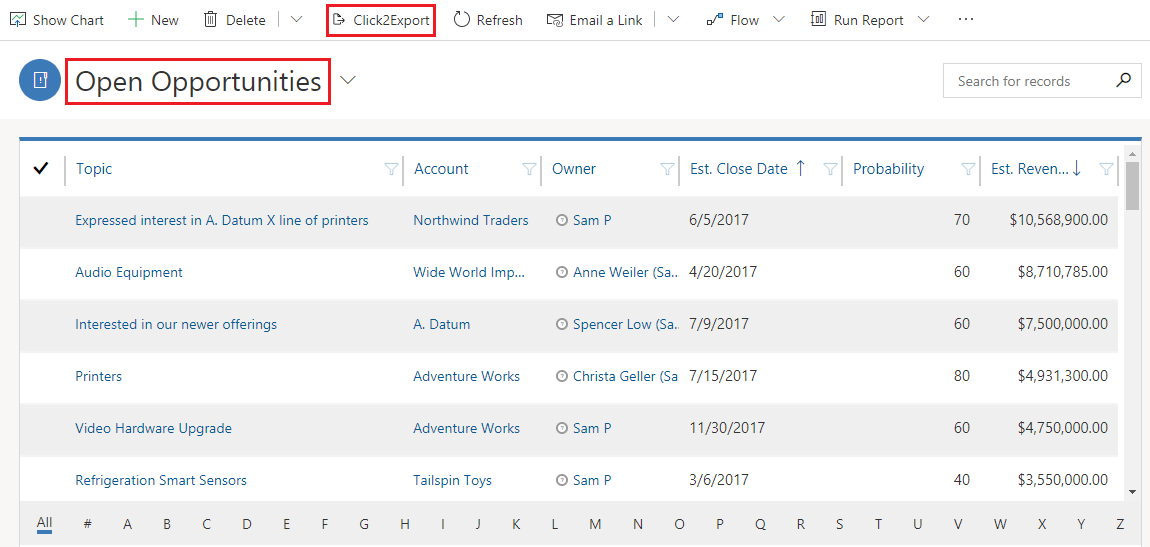 Since Excel Template is based on different 'Views', only two actions are applicable to the exported report i.e. Attach to a new email and Download. After exporting, the user can attach and send the Excel Template Report through email or Download it as per requirement. Uploading to SharePoint and Attach as a Note are not applicable.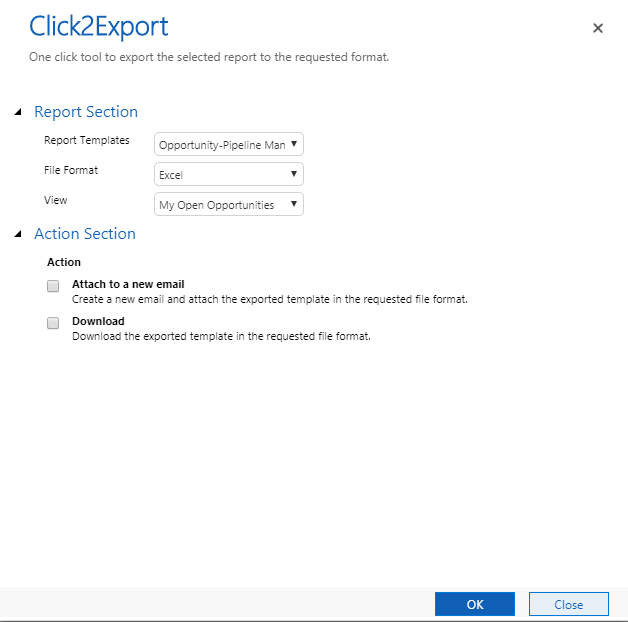 Apart from this, user can also set schedule to export report in Excel Templates just like Report and Word Templates. The exported Excel Template Report will be then sent through email to the selected recipients.

With this feature, Click2Export has once again eased the cumbersome work carried out by Dynamics 365 CRM users. It has potentially eliminated the wastage of time and effort required while exporting reports in Dynamics 365 CRM.

To know more about these interesting features, download Click2Export from our Website or Microsoft AppSource.
If we still do not have the way you want your exports to be, mail us at crm@inogic.com
Keep Exporting!