Introduction:
There are times when one encounters some kind of errors while accessing Dynamics 365 CRM through mobile. In this blog, we will focus on one such error.
Recently while I was logging in to Dynamics 365 Mobile App as a Salesperson, I got the below error: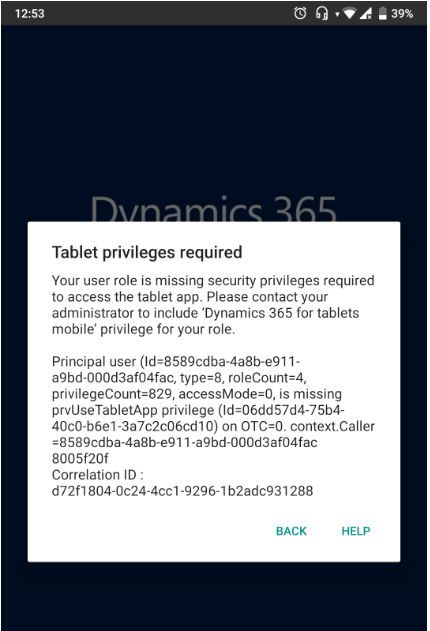 From the error it was quite obvious that this was some privilege issue. While checking through the security role of Salesperson I found that it is due to some missing privilege.
To resolve it, navigate to Settings->Security->Salesperson and click on Business Management tab.
Under the tab you will find Privacy Related Privileges in which you will see Dynamics 365 for mobile privilege. Since this privilege was missing, I was not able to open the App.

A small overlooked missing privilege was the cause of this error.
After I assigned the above privilege, there was no trouble in logging in to Dynamics 365 App from mobile.
Conclusion:
In this way you can resolve the 'Tablet privileges required' error easily.