Introduction
In today's blog we will explore how to filter records in PowerApps of Dynamics 365 CRM based on the logged in user in the PowerApps.
Now I have created a default Canvas app for Account entity. As you can see in below screenshot, the list contains all the account records belonging to different users: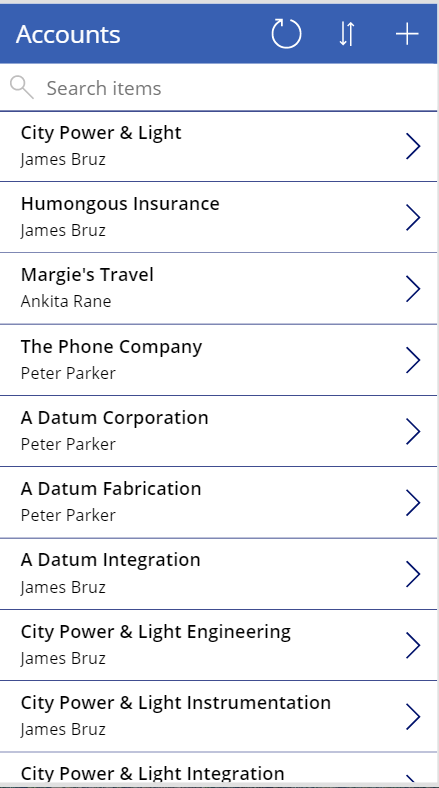 Now we have to filter the records based on the logged in user in PowerApps. To achieve this please follow the below steps:
1. Create a default Canvas app for appointment entity by using Dynamics 365 CRM. You can refer our previous blog here.
2. Now, edit the "Item" property of BrowseGallery:
SortByColumns(
Filter(
Accounts,
Owner = LookUp(
Users,
'User Name' = User().Email,
User
)
),
"emailaddress1",
"address1_city",
"name",
If(
SortDescending1,
Descending,
Ascending
)
)
Please see the screenshot below:

The above formula filters the account records by implementing the condition if ownerid is equal to the logged in user by using the function User() in PowerApps.
The User() function in PowerApps returns the information as Email, Full Name and Image about current logged in user in PowerApps.
You can refer this blog to gets more details.
3. Now log in to the other user and you will see the app contains those account records which belongs to the user: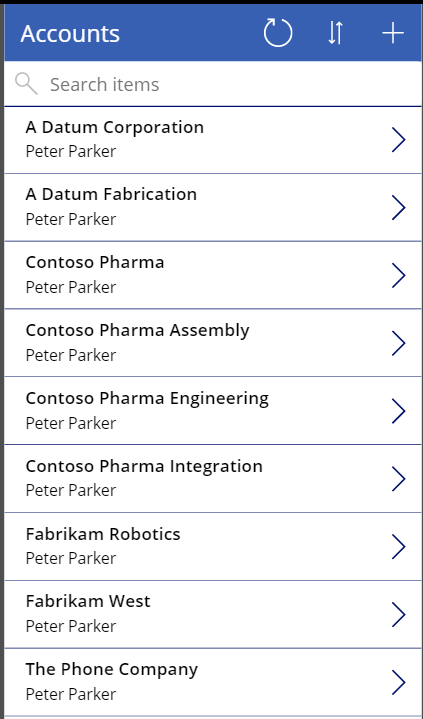 Conclusion
By implementing the above steps we can filter records of Dynamics 365 CRM in PowerApps based on the owner of the records.
70% of global 2000 companies apply gamification to improve productivity and returns!
Gamifics365 – Spin the magic of games within Microsoft Dynamics 365 CRM to improve user adoption, enhance productivity, and achieve company goals!