Introduction
In Dynamics 365 Microsoft included various updates and improvement to Business Process Flow (BPF).
Previously when a BPF was started, all the information regarding the BPF was stored within the record itself. There were fields as ProcessId (ID of BPF), StageId (ID of the active BPF).  These fields are getting deprecated, so below is the way to retrieve the active stage of business process flow that need to be displayed in the view.
Now, Business process flows are created as an entity and consist fields as Active Stage Id, Active Stage Started On, State&Status and Process.
Consider an example, let's say a user wants the current process stage in view, then below are the steps to configure the view for displaying current active process stage.
1. Create a Business process flow configured with desired process stages.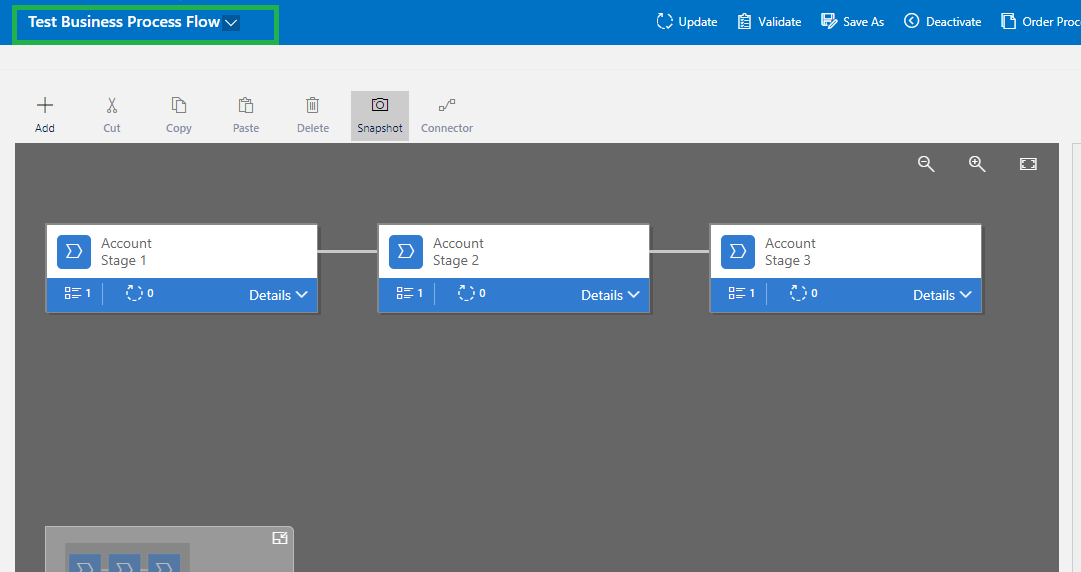 2. We can see the entity Test Business Process Flow with the fields such as ActiveStageId, bpf_name, etc.

3. Now we can configure a view in order to show the current active stage of the business process flow. Navigate to the Test Business Process Flow entity, create a view and add columns as per the requirement.

Conclusion
Thus we have seen if we have to find out the current business process stage then this blog is helpful.