As we know, we can easily see or create FLOW processes from Dynamics 365 CE for required entities using FLOW button. This FLOW button, we can see on Entity's Homepage and FORM and as well in Site Map.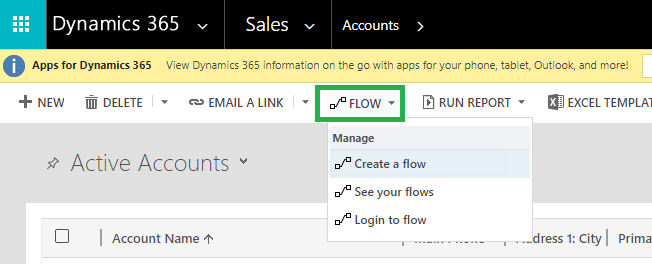 To show or hide the FLOW button in CRM, we can use system settings.
For this, we need to set the Properties of the System Settings.
Go to Settings>>Administration>>System Systems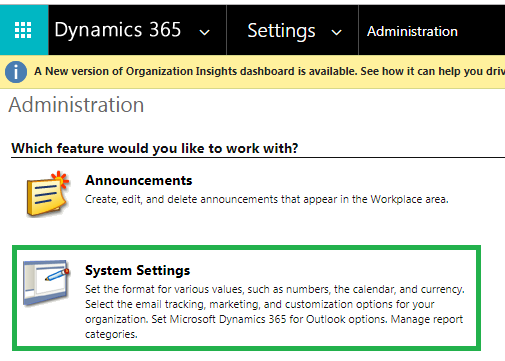 And click on the customization tab.  You can see to show or hide the FLOW button from Entity and as well as from Site Map using two Radio buttons Yes/No. and after selection, any options click on OK button save it.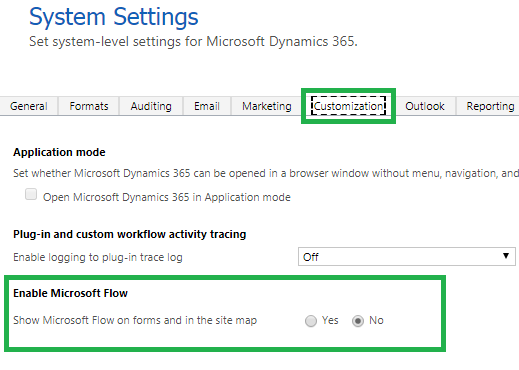 Hope this helps!
Read our blog series on Microsoft Flow in Dynamics 365.
Marketing4Dynamics

– Mailchimp and Dynamics 365 CRM integration to plan effective sales strategies, increase sales and improve ROI
Sync Audiences, Members and Tags from Mailchimp to CRM
Sync CRM Marketing List (Contacts/Leads) to Mailchimp
Sync Campaigns and Member activities from Mailchimp to CRM
Monitor and analyze Mailchimp campaign statistics through Dashboards in CRM