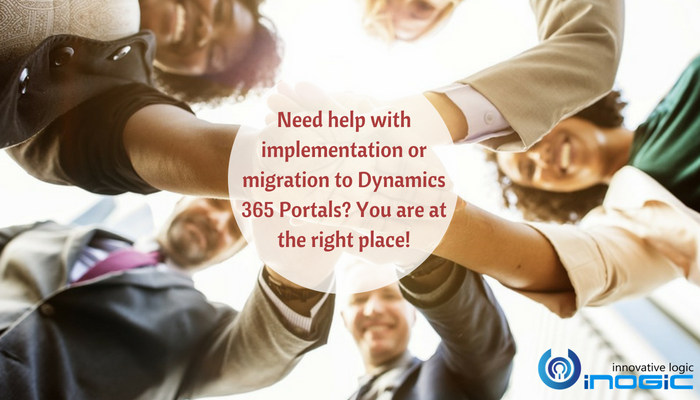 Before the introduction of the internet, businesses struggled to reach out to their customers and prospects for training and support of their products and services. The training sessions and support documentations drained organizations resources and were a slow method to deliver the customers, partners and employees information.
While customers relied heavily on the support and training from the companies regarding the products and services they invested in, partner and employees found it difficult to get full hands-on training on the products and services they were meant to sell.
This all translated to an increased cost of customer acquisition and often had an inefficient and counter-productive effect on the organization.
The rise of internet-enabled businesses to create their online presence and deliver the best customer experience that was a fantasy in the pre-internet era. Gone were the days when customers struggled with simple issues that involved a few simple steps in resolving. Also, the employees and partners didn't have to invest a considerable amount of time in training and had all the needed resources at their disposal to deliver a satisfactory and exceptional customer service!
The need for web-based CRM Portals
The need for an external web-based portal for Customers, Partner, and Employees have always proved to be an efficient way to provide the external users access to critical information stored in Dynamics CRM. This can improve the customer experience by providing the Customers a web-based portal for raising a ticket, get updates on the raised tickets, access sales & invoice history and get the self-service information needed at the right time.
The Partner and Employees can utilize the portal to get the information they need to sell, support and deliver better customer service.
A few years back, ADX Studio Portals were the way to go, and since the acquisition of ADX Studio back in 2015, Microsoft has seamlessly integrated the portal functionalities and features right into Dynamics 365 all while supporting the legacy ADX Studio Portals.
Since, then organizations have migrated their ADX Studio Portal implementations to the Dynamics 365 and utilized its portal functionalities to have the ability for enhanced content management, knowledge and case management, opportunity management, membership and profile for users and self-service to their Dynamics CRM implementation.
Dynamics 365 Portals for improving the customer service experience
To get the maximum value of their Dynamics 365 implementation, organizations use Portals to set up web-based sales, service and support platforms and improve the overall customer service experience.
With Dynamics 365, there are different types of templates available which further simplifies and streamlines the implementation of Portals. Dynamics 365 Portal templates are available for different scenarios like;
Customer Portal
If you are are looking to improve their customer support can opt for Customer Portal. By using the Customer Portal template, your business can quickly create and deploy a web portal for their customers to provide access to knowledge base articles, ability to submit and monitor support cases, and build a community around their products and services for online customer engagement.
Partner Portal
If you are looking for a portal to empower your business partners to make informed decisions by providing the needed information about your products and services, Partner Portal is the way to go. By implementing a Partner Portal, you not just provide your Partners with information that helps them sell more but also streamline the opportunity management experience.
Employee Portal
By deploying an Employee Portal, you can provide a web-based portal for your employees to access and share their knowledge within the organization. You can also limit the access to Dynamics 365 by providing targeted access to some group of employees.
Portal Extension for Project Service & Field Service
If you have Project Service or Field Service modules installed, you can see new options to enable portals functionalities for these modules. If you have implemented a Partner Portal, you get the option to enable Partner Field Service or Partner Project Service for respective modules. This further provides a way for customers, partners, and employees to get the latest information about cases and the status of appointments form a web-based portal.
How can we help?
Microsoft Dynamics 365 Portals can be configured according to your preference to provide access to your CRM data on the web with the ability to define security access levels to ensure authenticated access to the data.
Also, Liquid template framework makes it possible to create dynamic pages and design the layout of the portal to match your company's branding.
Inogic is a Microsoft Gold Certified Partner and one of the leading Dynamics CRM development outsourcing company with 10+ years of exclusive focus and experience in the Dynamics CRM ecosystem. Over the years we have built a certified team of techno-functional Dynamics CRM Developer and Consultants with deep expertise in configuration and deployment of Microsoft Dynamics 365 Portals.
So, whether you are looking to migrate from legacy ADX Studio Portal to the Dynamics 365 Portals or need a fresh deployment of Dynamics 365 Portal for your company, you are in the right place.
We start by understanding your business requirement and then determine which type of portal would be the most suitable for your business, whether the requirement could be achieved with OOB templates or whether there is a need for additional configuration and tweaking to achieve your requirement. We also take into account your organization's branding and make sure that portal is developed with your organization's preferences in mind.
Reach out to us at crm@inogic.com with your portal needs, and we will be happy to guide and help you with the available options.