Introduction:
Earlier we had the option to set the session timeout in Microsoft Dynamics CRM On-Premises version. The session timeout for the online version, however, was defaulted to 24 hours.
Microsoft has now provided the flexibility to modify the Session timeout for Dynamics CRM Online.
Configuring Session Timeout for Dynamics CRM Online:
To set the session timeout for Dynamics CRM online, navigate to Settings > Administration > System Settings.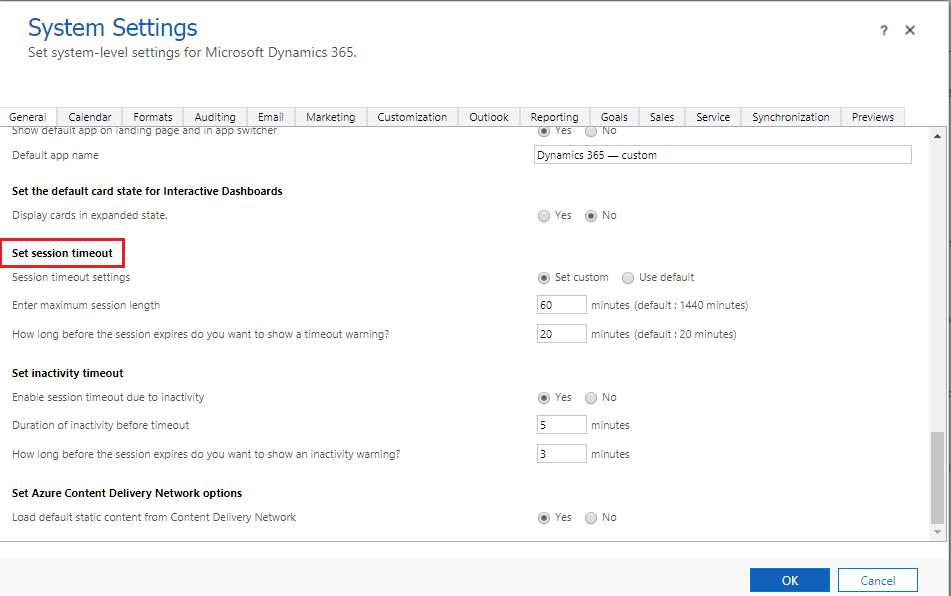 As you can see in the above screenshot, there are options to set session timeout as 'Set custom' or 'Use default'. If you choose 'Use Default' then the maximum length of the session is 1440 minutes (24 hours).
To set a custom time for the session, choose 'Set Custom' and set the required time. In our case, we have set the session timeout to 60 minutes and the warning time to 20 minutes before the session expires.
As seen in above screenshot, we can even set inactivity timeout i.e., the user will be automatically logged out after the specified time of inactivity. In this example, we have set it to 5 minutes and warning time to 3 minutes. So, if the user is inactive for 3 minutes, then the below warning message is seen.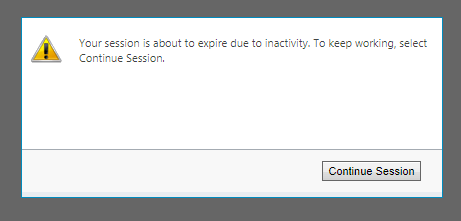 Unless the user clicks on Continue Session, the user will not be able to continue working.
If the user is still inactive after the above warning message, the below message will be displayed.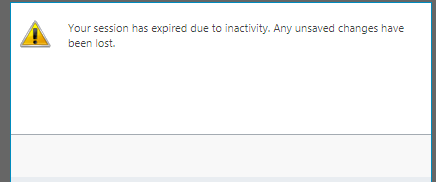 And as the duration of inactivity has elapsed, the user will be automatically signed out from CRM.
Conclusion:
By following the above steps, users can override the default session timeout in Dynamics CRM Online.
Generate Your Own New Leads Within Microsoft Dynamics 365 CRM
Contact us for a demo to know more about how Maplytics can help you to generate new leads from within Microsoft Dynamics 365 CRM.
Maplytics is a 5-star rated, preferred business app on the Microsoft AppSource that is Certified for Microsoft Dynamics 365 (CfMD) and comes with powerful features like Appointment Planning, Sales Routing, Territory Management, Heat Maps, Geo-analytical Dashboards and more that empower organizations to add more value to their CRM data, improve sales & service processes, and achieve high ROI.
Get your free trial from our Website or Microsoft AppSource!
'If data is the new oil, location intelligence is ??"