Introduction:
Microsoft Dynamics 365 provides lots of customization options for organizations to customize the system based on their business needs. Organizations can also customize the Default View that their users will see when they log in.
However, in many cases, the users might feel the need to set their Default view i.e. personal settings for an entity. For example, the Organizations Default view for Account entity is 'My Active Accounts' and the user wants 'Active Accounts' as the Default view.
Setting the Default View:
As we all know, the usual approach to set the Default view is navigating to Settings -> Customization -> Customize the System.
Select the entity and the view for which you want to set the Default view.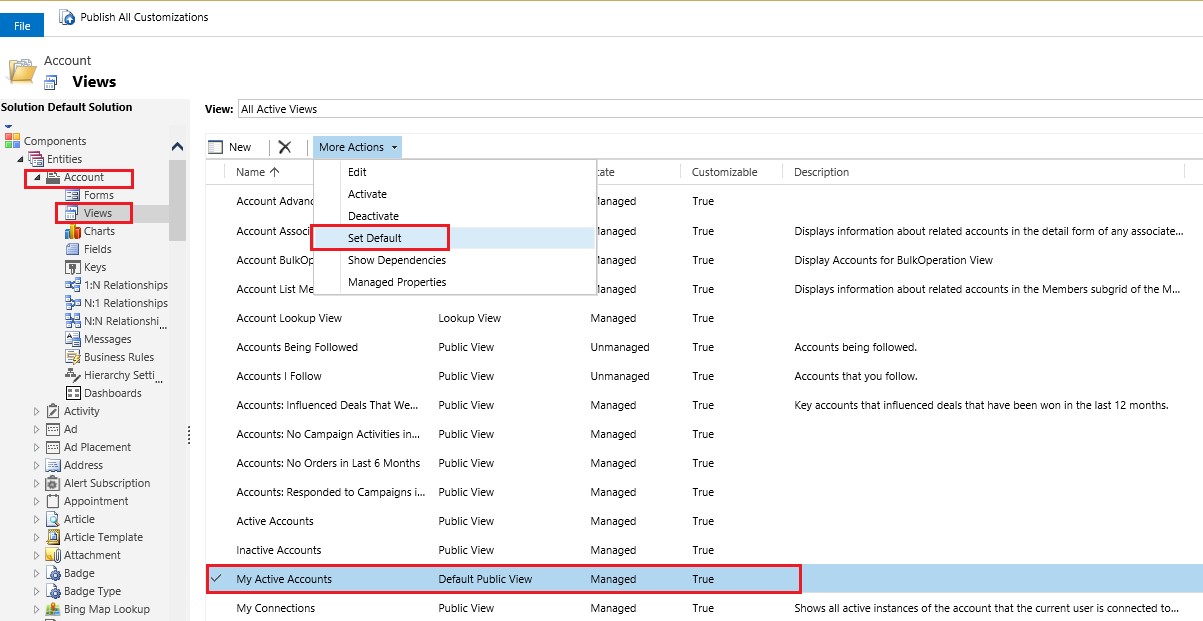 Issue:
However, with this approach when you configure the Default view it applies to all users. So whenever any user logs in and navigates to Accounts, they will see 'My Active Accounts' view. And if the user wants to set their own Default View, there are no options provided under Customization or Personal Option Settings.
Solution:
The process to set your Default View is pretty straightforward, and it can be done with one click on the pin present on the Home Grid as seen in the screenshot below;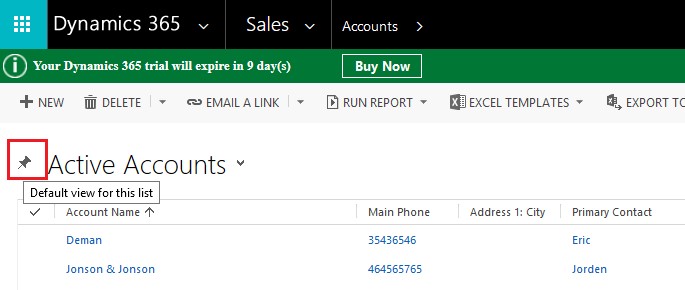 On click of this Pin, you can set the Default view for the logged in user. Even though you set this view as Default View, this would not affect your organization level settings. So another user will still see the Default view for Account as 'My Active Accounts'.
The view that is set as Default view as a personal setting is seen with a diagonal pin as shown in the screenshot below;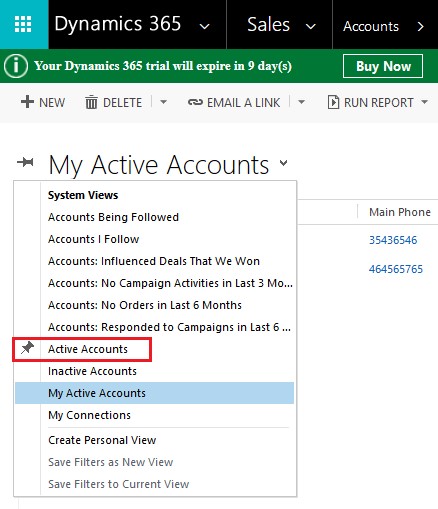 Conclusion:
Just within a click, individual users can set their Default View that they want to see when they log in, without affecting the Organization level setting.