This is a part two of our Click2Export series. In Part 1 we have discussed some important features of Click2Export. Today we will see some common FAQ's about our solution.
Why Click2Export:
Every business has the need for reporting. Click2Export provides you with a single click UI – Click, Create, Manage, Export Dynamics CRM Reports in a single click!
In a one-click UI, you can export any MS Dynamics CRM reports and go a step further after exporting i.e. attach it to an email or note or just download it for later use in respective Dynamics 365 record and much more.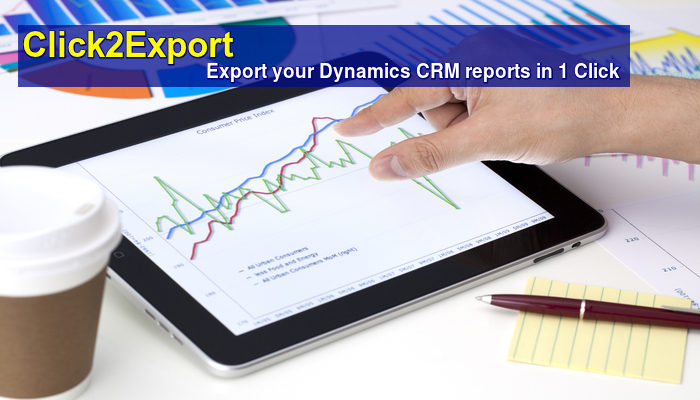 1. Export your Dynamics CRM Report in just one Click:
Export your Dynamics 365 CRM Reports to Word, Excel or PDF in just a single click.
2. Easily attach the report to Email or Note:
With Click2Export you can easily attach the report to an Email or Note or just download it without many efforts. Email body will be automatically pre-populated using the Email Template provided & saved as a draft in a single click.
3. Export report for a single record or multiple records with one click:
With Click2Export you can export Dynamics CRM reports as per your need.  It allows exporting a single report as well as multiple reports in Dynamics CRM.
For your quick reference:

4. Which file format can I export my reports to?
You can export your Dynamics 365 CRM reports to Word, Excel or PDF file formats.
5. What versions of Dynamics CRM does it support?
Click2Export supports all Dynamics CRM deployment models namely on-premise, on-line and partner-hosted. It supports Dynamics CRM 2011 and above.
6. Pricing?
Click2Export is available on a per user per month basis pricing. Special offers and volume discounting is available. Email us on crm@inogic.com for more info.
7. Can I grab a Trial?
Of course, opt-in for our 15 days fully functional trial. Email us on crm@inogic.com with your CRM version and deployment (on-prem or online) model.
You can now try Click2Export directly from Microsoft AppSource
Save more time and be more productive & efficient with Click2Export.