How many clicks does it take to export Dynamics CRM reports?
Imagine you have a meeting tomorrow, and you want to present the reports from Microsoft Dynamics CRM.
Getting reports from Dynamics CRM/365 is easy but exporting the report in the required format is where most users face difficulties!
Due to the number of steps required to export and email Microsoft Dynamics CRM reports, users end up spending more time on mundane tasks and less time on tasks that add real value to the business!
What is 1 Click – Click2Export by Inogic?
So to speed up this process, Inogic has developed productivity add-on for Dynamics CRM called Click2Export which has a useful functionality to quickly export and attach exported reports as an email attachment in a single click. Click2Export is designed to quickly export MS Dynamics 365 CRM reports and download them in multiple file formats like PDF, Word or Excel for developing productivity and ensure that users spend more time on tasks that add value to the business.
You can easily export and download Dynamics 365 CRM reports in PDF, MS Word or MS Excel by using Click2Export in a just single click and attach it to an email or note or just download it without many efforts.
It is an easy to install add-on with user-friendly User Interface. In a one-click UI, you can export Dynamics CRM reports and decide the actions that should take place after exporting it, i.e., you can attach it as an email attachment or note attachment in particular Dynamics CRM/365 record and much more.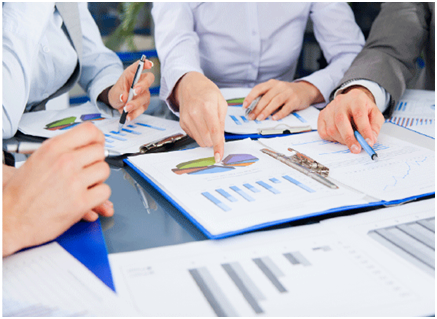 Some Key Features:
You can export Dynamics 365 CRM reports in the format of your choice PDF, Excel or Word.
Exported reports can be attached to an email to send out with email, or Note attachment in respective CRM record or both or you can also just download and save exported report file in the system for later use.
Multiple templates can be created for a single report with different names
Report parameter values are customizable, even during runtime, so the exported report executes on those parameters
Individual or organizational report, both can be exported and attached in a single click
Multiple reports can be converted into templates simultaneously
Dynamics CRM Reports can be exported for multiple records simultaneously
It also has the ability to setup product wide defaults for all selected records is to be exported.
Ready to Deploy: Click2Export is available for Microsoft Dynamics CRM 2011 and above. It supports all CRM deployment model namely on-premise, online, office 365 and partner-hosted.
Try Today: Email us on crm@inogic.com for a trial or if you would like to see a live demo.
There's much more. For any assistance in implementation, customization, migration or upgradations of Dynamics CRM, get in touch with us on crm@inogic.com.