In our last post we discussed about top 5 Developer Delights of Dynamics CRM 2015. Other than the improved user interface and navigation let's now look from an user perspective what they have been admiring most in this release. We still feel 5 is too less but have compiled the top as per feedback received from our users. If you have any more which you feel is like a boon please do share and add in comments which can be helpful to other users.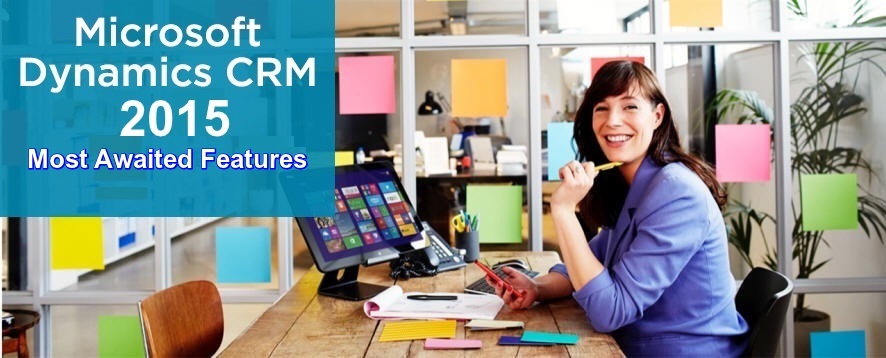 If you have not seen yet, there is amazing list of around 50+ videos on Dynamics CRM 2015 features on the Support Website – Dynamics CRM 2015 New Training Videos!
1. Calculated fields: Prayers Answered – Calculated Fields Introduced in Dynamics CRM 2015. It was one feature that other competing CRM systems had for a while and has been an "ask" of many for many years now. Calculated field means a field that has its value calculated automatically based on the formula provided.
2. Rollup Fields: Among the many new features added in Dynamics CRM 2015, Rollup Fields is one of the interesting new features which provides a way to perform a record level aggregation from child records to its parent record.
3. Automatic record creation and update rules: In CRM 2015 SP1, Microsoft enhanced the Automatic Record Creation introduced in 2013 to another level; the feature is now named as Automatic Record Creation and Update Rules. As a result this feature came as a boon for a non-developer posse of users.
4. Hierarchy Support: Microsoft Dynamics CRM 2015 has come up with hierarchy support, which too was awaited since long time. Hierarchy provides a way for visualizing relation between records and identify where the records reside in parent child relationship.
5. Price List selection logic: Traditionally Price List in any of the transactions like Opportunities, Quote, Orders or Invoices was set by reading it from Customer. With the new release Microsoft has shipped in automation to process of setting Price List.
These are the few features which has made 2015 one of the most popular release. The next release is definitely going to be a major step ahead.
Thanks for following and sharing our Inogic Blog posts.
Need more from your Dynamics CRM? Avoid double entry data work. Check our Inolink to promote orders/invoices from QuickBooks to Dynamics CRM. Email us on crm@inogic.com for a trial or if you would like to see a live demo.