Maplytics allows you to integrate all entities including custom entities so you can explore more on customer statistics, know them better, serve them better and have more happy customers and obviously grow your Business.
Plot any entity, find your best route using multiple waypoints, color code your pushpins, all this and much more from within your Dynamics CRM so you do not need to open another window to carry on your sales or marketing activities.
While using Maplytics have you ever faced this type of issue?

If that's the scenario then it's high time for you to upgrade your Maplytics Solution.
Previously in Maplytics there was a limitation due to which we were restricted from plotting records for large datasets (more than 10,000 records).
If we try to add large dataset in a view (more than 10,000 records) then it was giving following error:

Now Maplytics supports large dataset in views (40,000 or more records) as shown below.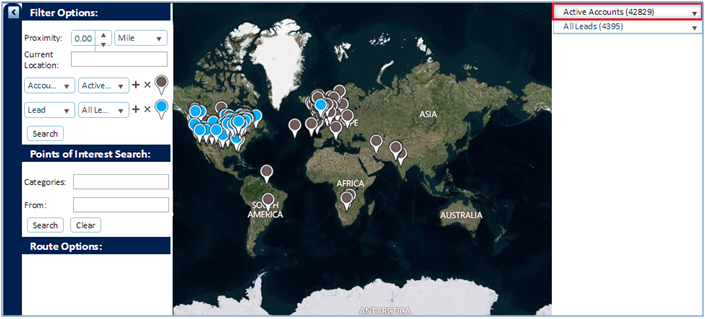 Note: Currently Maplytics supports "Google Chrome" browser for large datasets.
So all the Maplytics users who are having large set of data in a single view will be benefited by this advancement.
To use this advancement download new update of Maplytics from this link.
Don't have Maplytics Installed? No worries…Now you can evaluate Maplytics without installation on our demo environment. For more details visit here or get in touch with us on crm@inogic.com.