Introduction:
In this blog, we are going to see how to apply a custom filter to the lookup field using the JavaScript functions.
Microsoft Dynamics CRM allows us to filter a lookup field on the form using the Fetch XML condition and "addPreSearch()" method.
Example:
On the Contact Entity, there is a lookup field named 'Account Name' and a text field 'Address1: City' as shown in the below screenshot;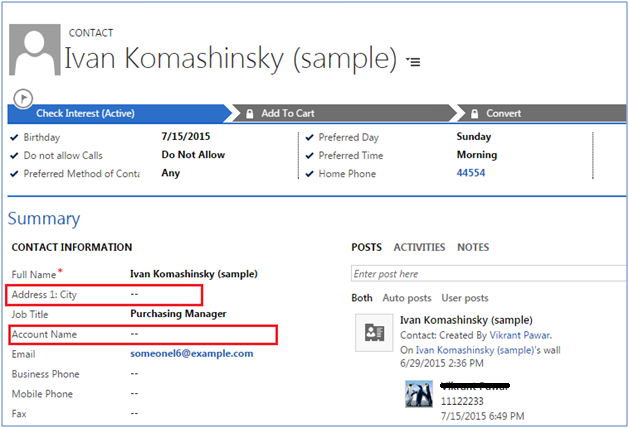 So, if we want to filter Account records in lookup view by city having value equal to field Address1: City. We can do this by writing the below code in JScript.
Here we have written two functions 'filterLookup()' and 'addCustomeLookupFilter()'  as shown in the below code snippets;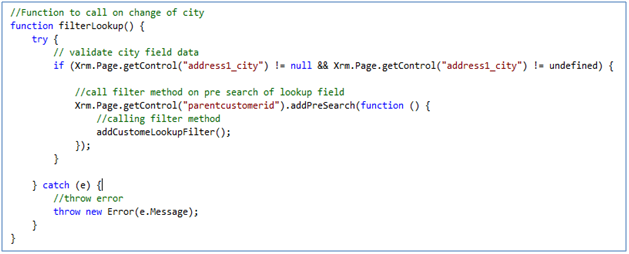 We have created CRM webresource for the javascript and called 'filterLookup' function on change event for the field 'Address1: City' field as below for contact entity form.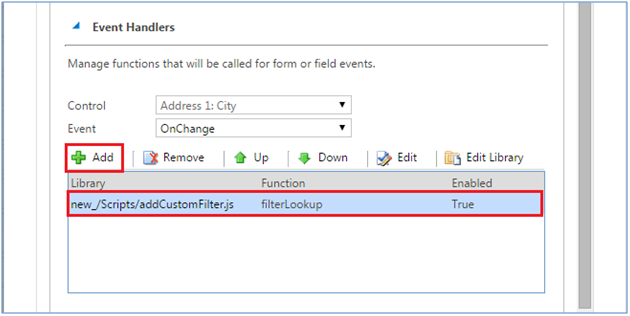 Function 'filterLookup' will be triggered on the change of field 'Address1: City'. This binds 'addPreSearch' event to lookup control 'parentcustomerid'.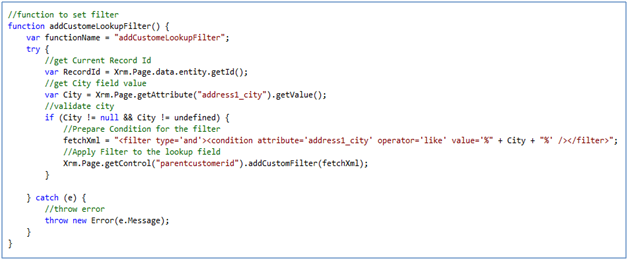 Open the contact entity record, Before entering the 'Address1:City' field value the lookup field shows all the account records as below screenshot;
Enter the value for 'Address1: City' here it is 'US' as below;

Then Check for the suggested options for the Account lookup. Only those accounts records will be available to select which have the city as 'US'.
Hope this helps!
Free 70% of storage space in CRM with Attachment Management Apps!
Attach2Dynamics – Store and manage documents/attachments in cloud storage of your choice – SharePoint, Dropbox or Azure Blob Storage from within Dynamics 365 CRM.
SharePoint Security Sync – Robust and secure solution to integrate Dynamics 365 CRM and SharePoint Security Sync thereby ensuring secure access to confidential documents stored in SharePoint.