Introduction:
In this blog, we are going to see how to apply a custom filter to the lookup field using the JavaScript functions.
Microsoft Dynamics CRM allows us to filter a lookup field on the form using the Fetch XML condition and "addPreSearch()" method.
Example:
On the Contact Entity, there is a lookup field named 'Account Name' and a text field 'Address1: City' as shown in the below screenshot;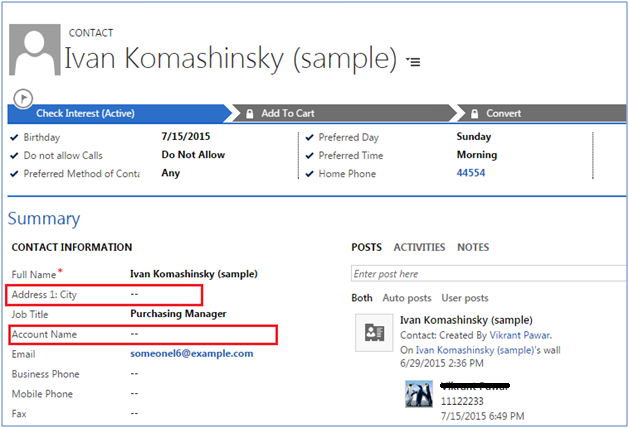 So, if we want to filter Account records in lookup view by city having value equal to field Address1: City. We can do this by writing the below code in JScript.
Here we have written two functions 'filterLookup()' and 'addCustomeLookupFilter()'  as shown in the below code snippets;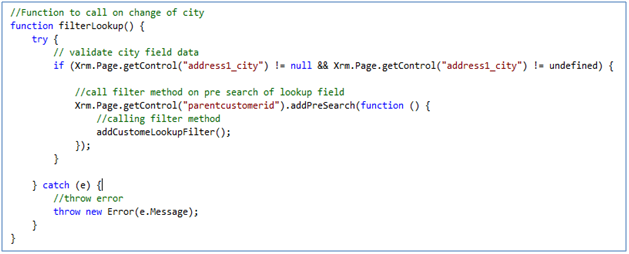 We have created CRM webresource for the javascript and called 'filterLookup' function on change event for the field 'Address1: City' field as below for contact entity form.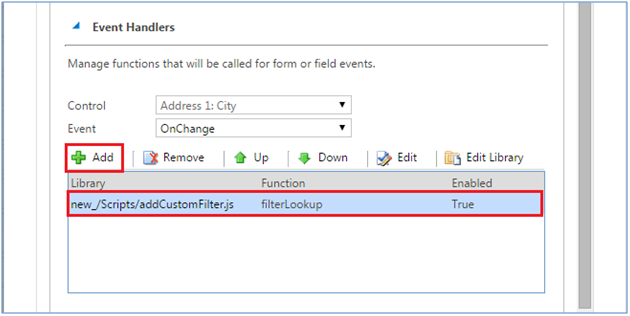 Function 'filterLookup' will be triggered on the change of field 'Address1: City'. This binds 'addPreSearch' event to lookup control 'parentcustomerid'.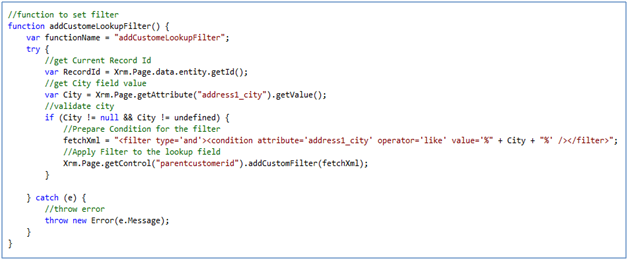 Open the contact entity record, Before entering the 'Address1:City' field value the lookup field shows all the account records as below screenshot;
Enter the value for 'Address1: City' here it is 'US' as below;

Then Check for the suggested options for the Account lookup. Only those accounts records will be available to select which have the city as 'US'.
Hope this helps!
We would like to take a moment to introduce our new product Alerts4Dynamics to you. Alerts4Dynamics lets you schedule and manage alerts in Dynamics 365 CRM to notify users about the updates in CRM, due invoices, reminder to send quotes, etc. You can define target audience and send them priority based alerts via pop-ups, form notifications and emails. You can also view the log of read/dismissed alerts by users and also create alerts for multiple records by defining rules.