In the recent Microsoft update, PowerApps UI has been enhanced. The Left Navigation pane of Power Apps has a new look. There are various options available that you can use on the Power Apps home page, such as creating your apps, viewing apps that others have created, and performing related tasks.
Let's explore the new UI enhanced of the Left navigation pane of Microsoft Power Apps.
Now you can customize your left navigation items. In the new navigation experience, the left navigation pane pins the top three pages that you use the most.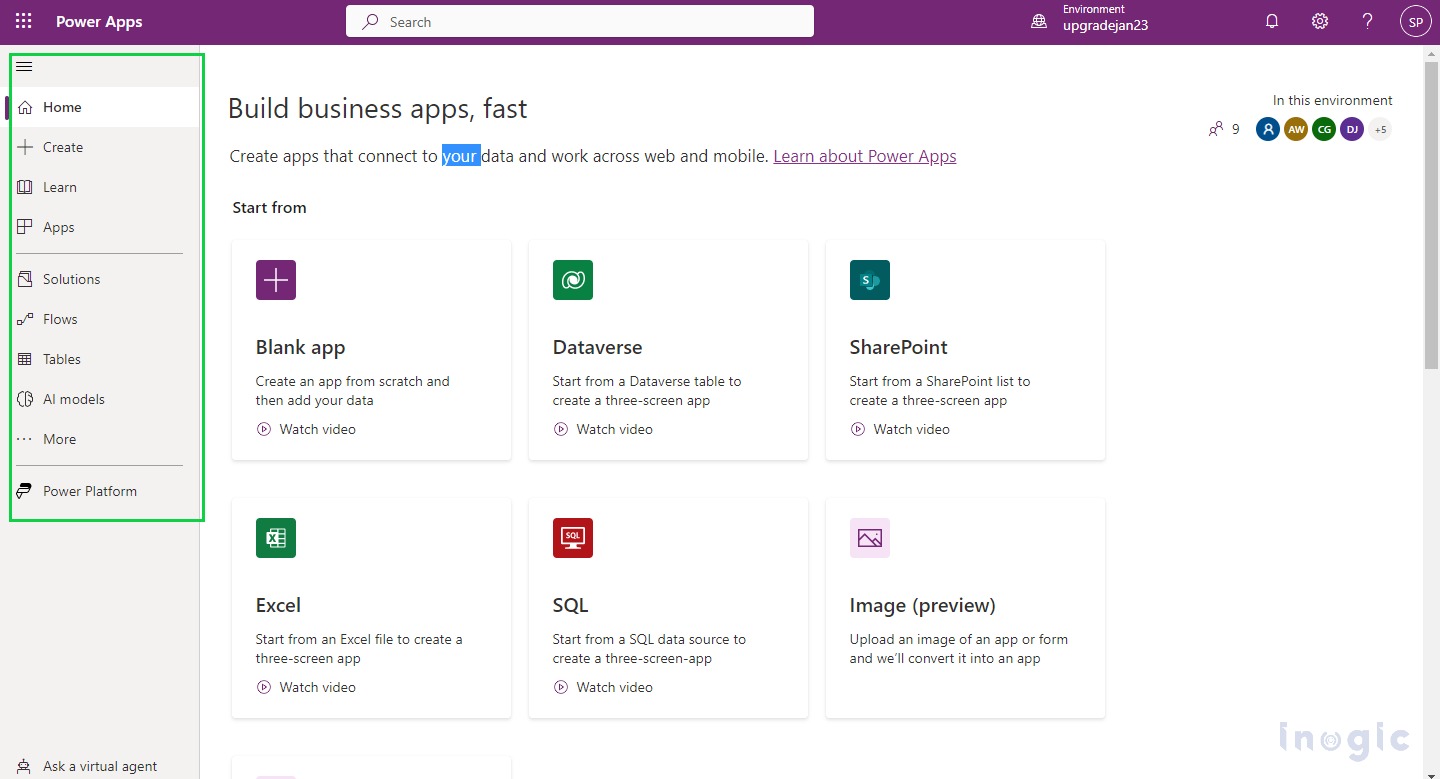 By selecting the 'More' option as shown in the screenshot below, you can unpin any of these pages and pin the most used items to the left navigation such as tables, flows, Dataflows, connections, and more.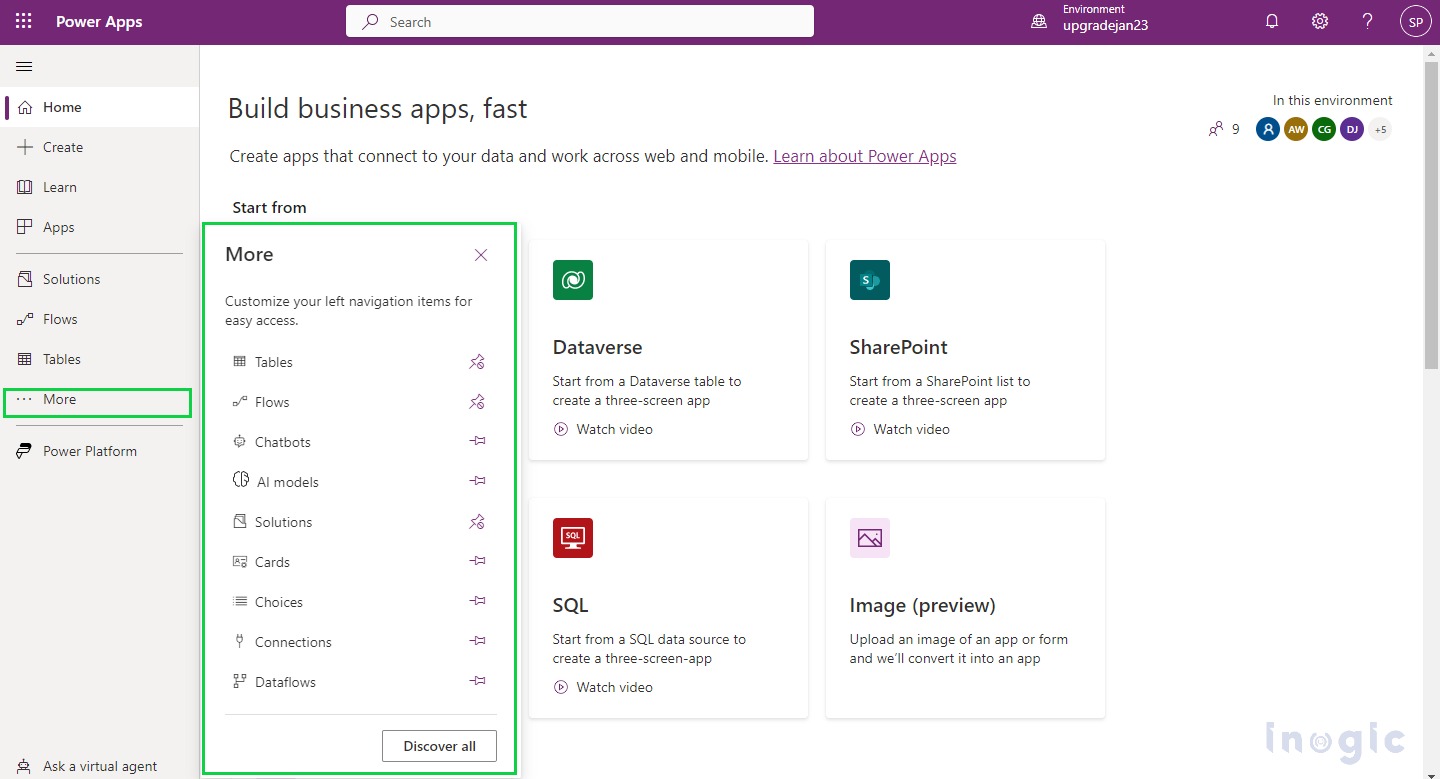 Using the left navigation pane, you can pin the most frequently used pages to easily access them. Link to other pages can be found through the More link. Once you pin an item, it appears in the middle section above More.
With the new Navigation experience, your most frequent access pages are automatically pinned to the left navigation pane. You can also customize it according to your preferences.
To pin an item, click on the

icon and to unpin click on the

icon.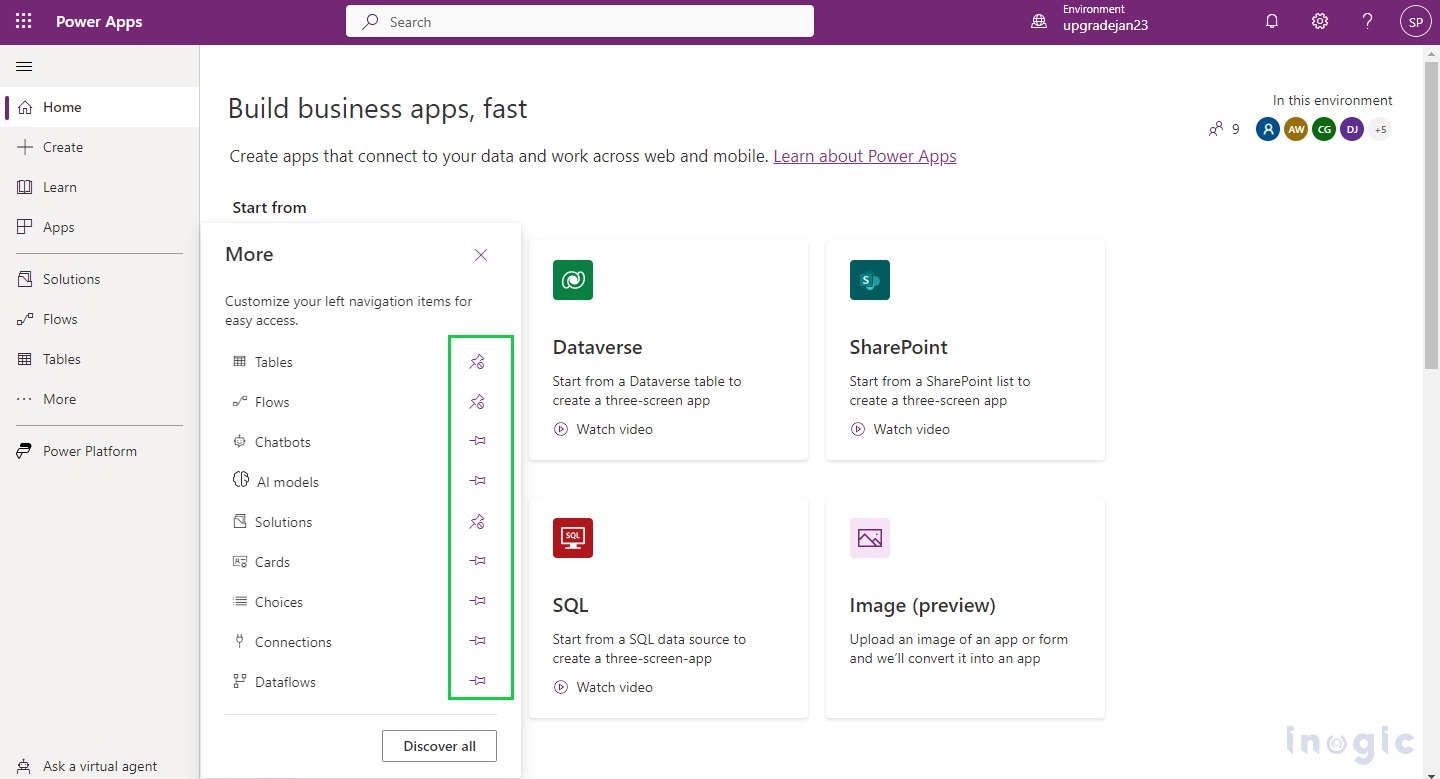 You can also unpin an item, by clicking on the ellipse icon and then clicking on unpin.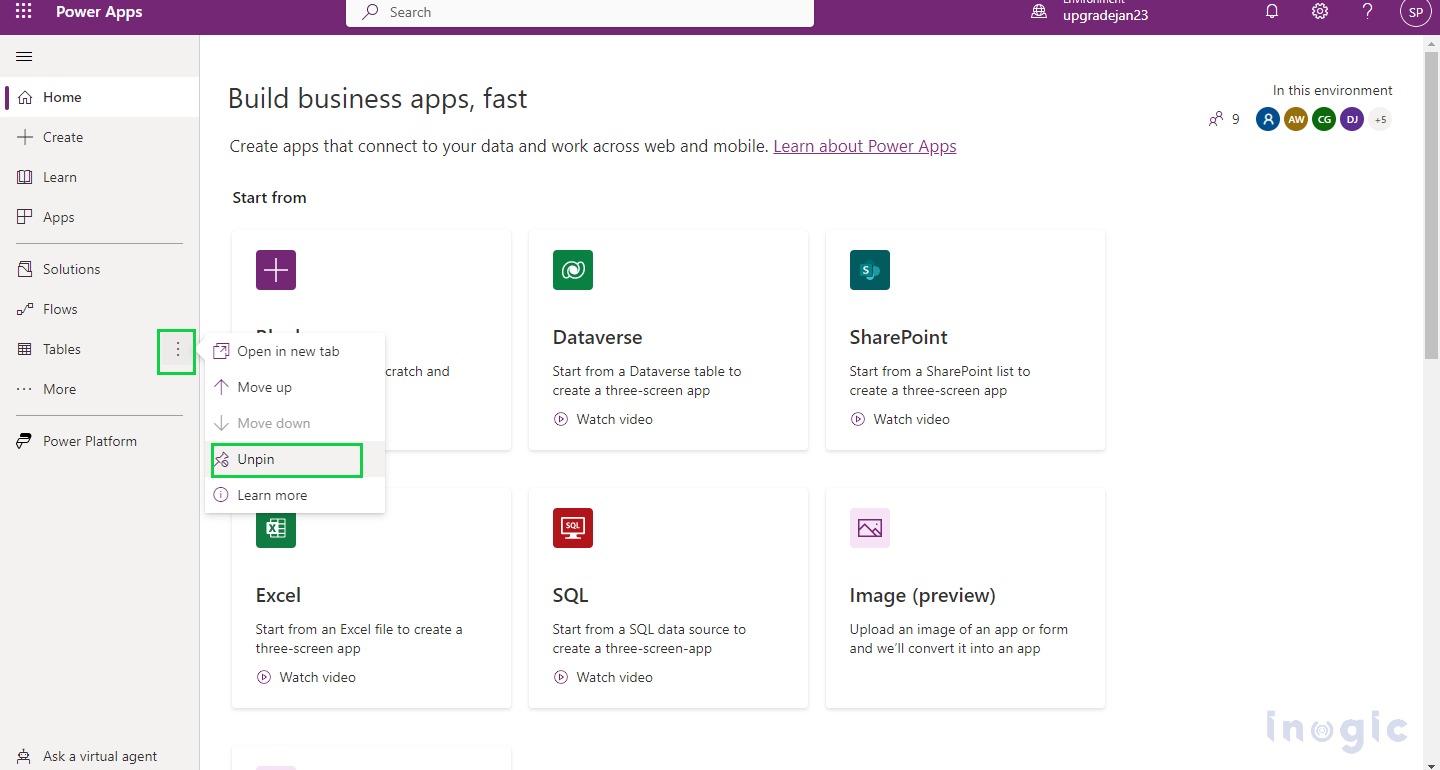 To see all your items in Power Apps, click on More > Discover all.
When you click on Discover all, all of it gets pinned and will be visible on the left navigation pane. You can unpin it by clicking on the ellipse icon and then clicking on unpin.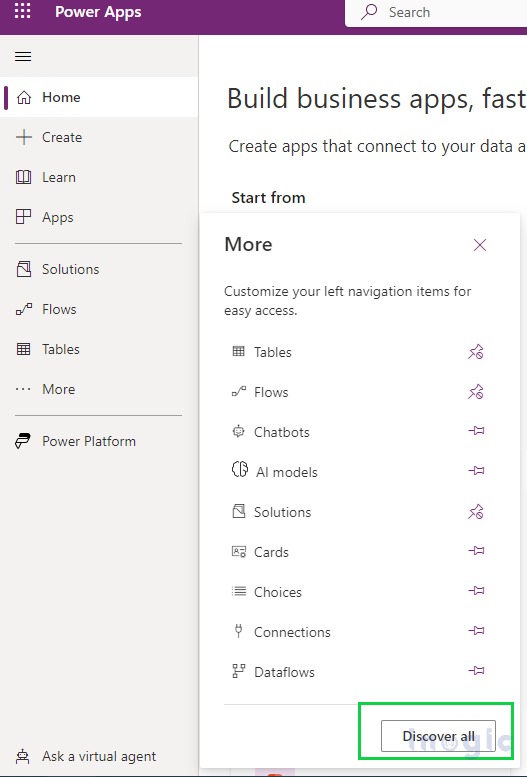 You can move an item up and down as per your preference.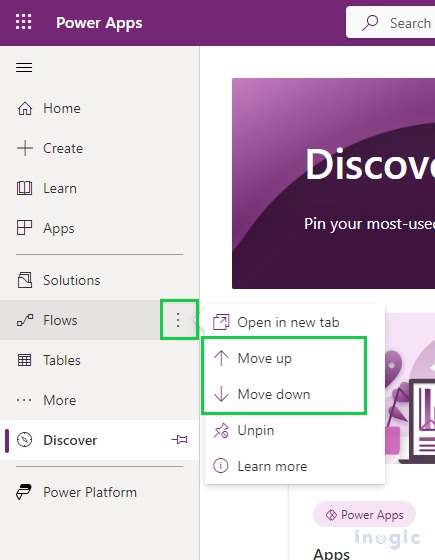 You can open an item without losing access to your current page.
Click on the ellipse icon -> Open in a new tab.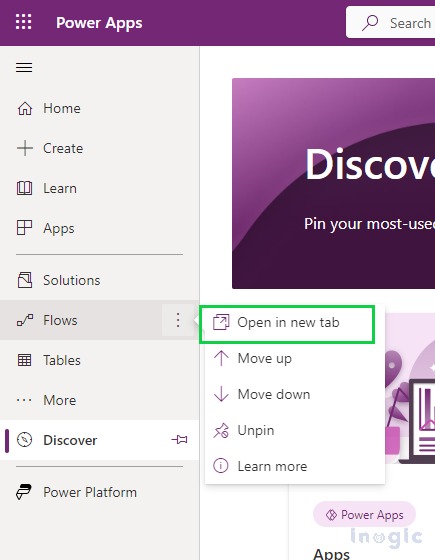 Power Platform services such as Power BI, Power Pages, Power Automate, Power Virtual Agents, and Power Platform Admin Center can also be accessed.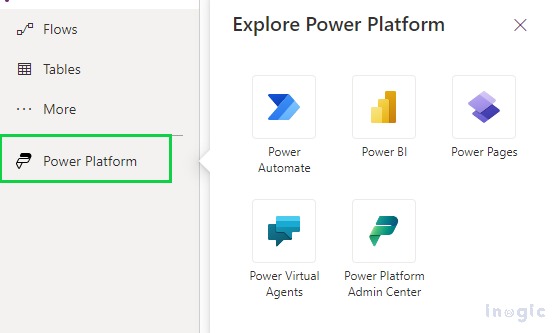 Users having System Administrator and System Customizer roles will be visible in Power Apps.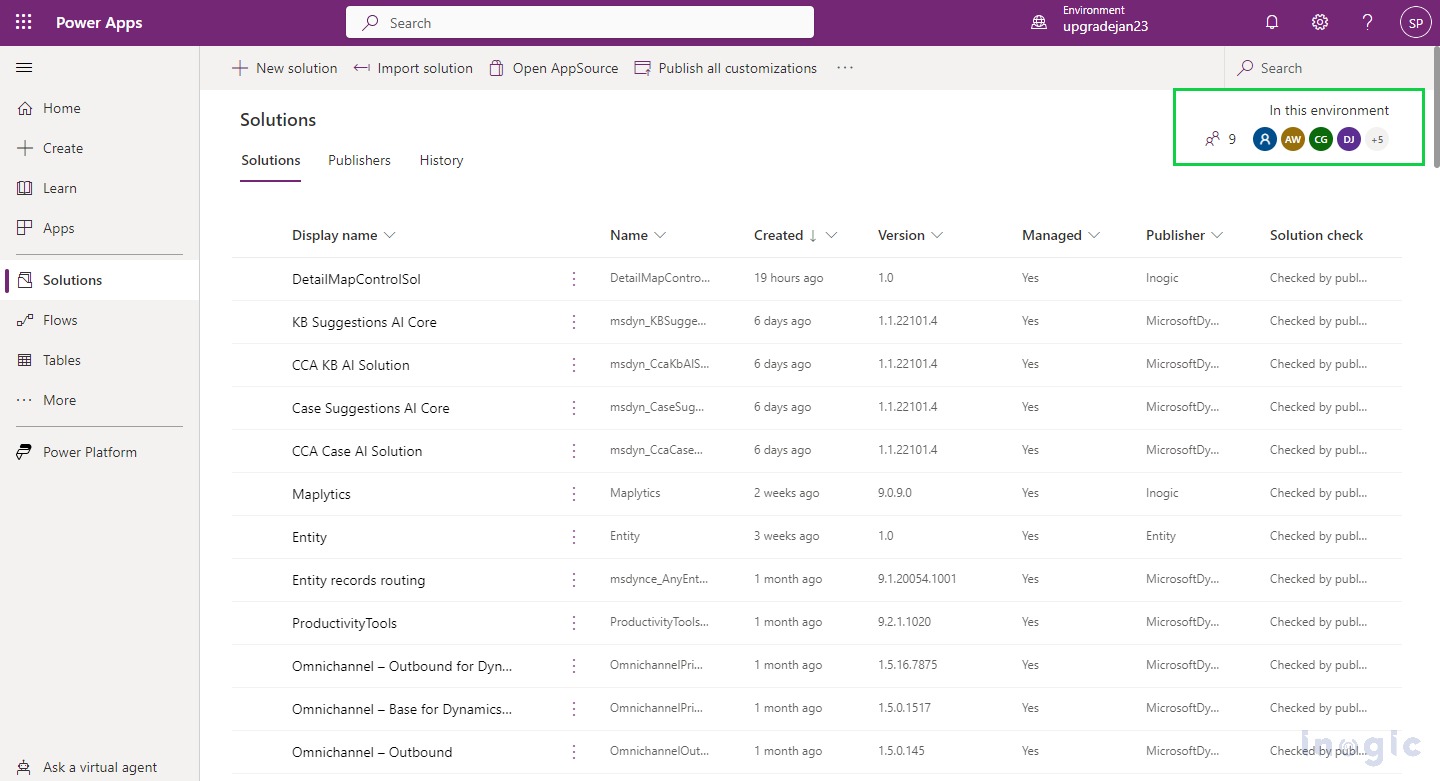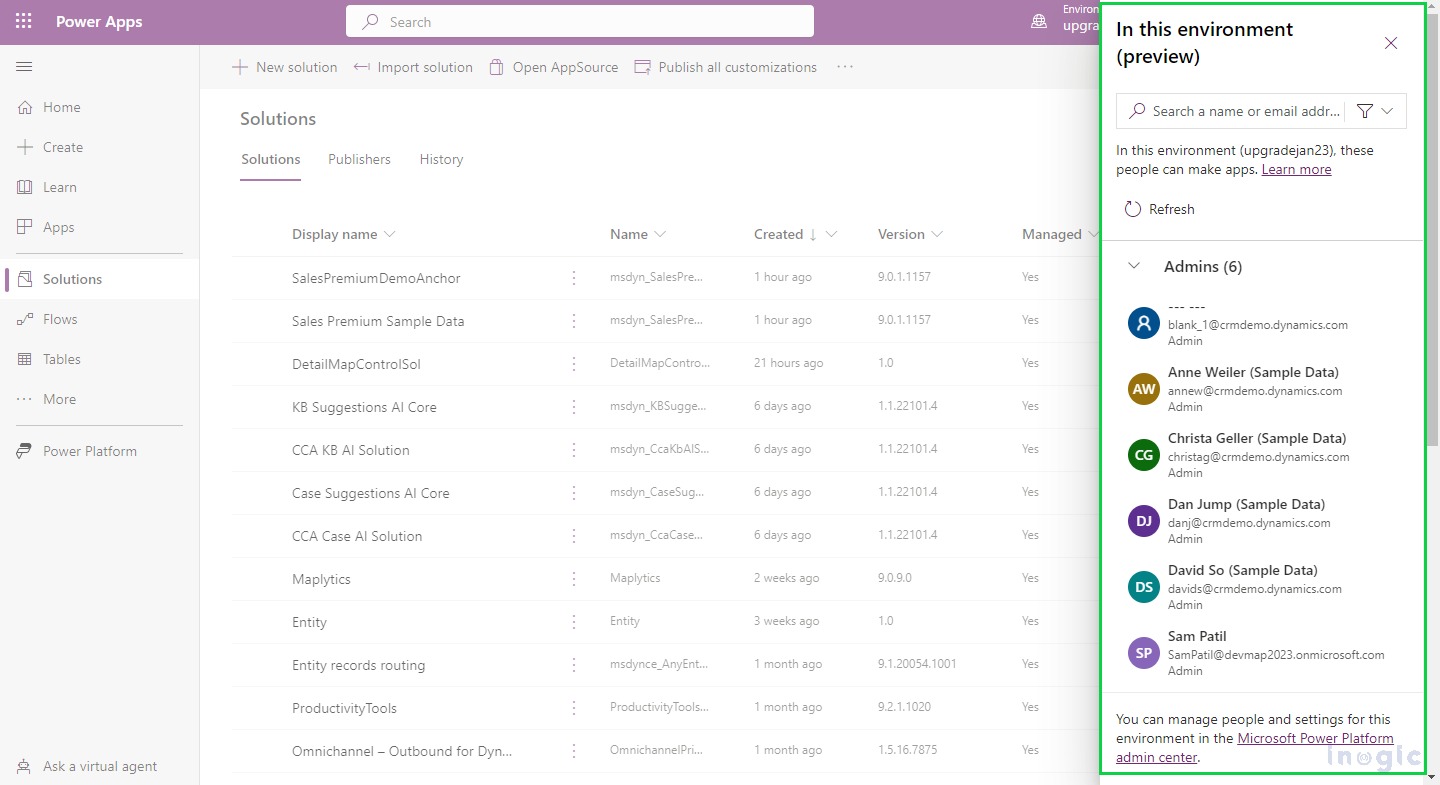 You can search members by name or email address and also can apply a filter for admins and makers.
Conclusion
Using Power Apps with this new UI will make augment user experience more.